The Majestic Theater
Presents the Hysterical Comedy
"THE PLAY THAT GOES WRONG"
By Henry Lewis, Jonathan Sayer & Henry Shields
Majestic Theater, 131 Elm Street, West Springfield, MA 01089
Performances:
April 18, 2024 through June 2, 2024
(Contact Box Office for Exact Times)
Tickets can be purchased at the box office or by phone at # 413-747-7797.
BECOME A 26th SEASON SUBSCRIBER
Download and Print Subscription Form
COVID 19 PROTOCOLS
Contact Venue for Most Updated COVID-19 Safety Protocols and Information.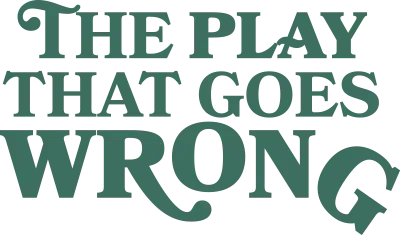 ABOUT THE SHOW
It is opening night of the Cornley University Drama Society's newest production, "The Murder at Haversham Manor," and things are about to go from bad to utterly disastrous.
An exasperated detective, a corpse who can't play dead, an unconscious leading lady and other embattled and eccentric characters must overcome technical issues, forgotten lines, and unreliable scenery in order to make it to the final curtain call.
"THE PLAY THAT GOES WRONG" is part Monty Python, part Marx Brothers, part Sherlock Holmes, and all mayhem!
It has played to sold out audiences all over the world and now this smash-hit whodunit will mark a hilarious end to the season!

ABOUT THE MAJESTIC THEATER
Locally-produced professional live theater since 1997. Before it was a live theater, local residents may remember THE MAJESTIC THEATER as a movie house. It has since been renovated and reimagined to bring live performances to the West Springfield area, giving local performance and technical artists the opportunity to thrive. Every season at THE MAJESTIC consists of five productions (including at least one musical) featuring local actors. In addition to the subscription season, the summer includes children's theater, concerts, plays, open mic nights, and improvisational comedy shows. Recently named the best place to see live theater in the Pioneer Valley in the Valley Advocate Readers' Poll, THE MAJESTIC THEATER continues to offer great theater thanks to the support and generosity of its 4200+ subscribers.
THE MAJESTIC THEATER
131 Elm Street
West Springfield, MA 01089
# 413-747-7797