Lyric Stage Company
Presents David Henry Hwang's
"YELLOW FACE

"
Written by David Henry Hwang
Performances:
May 31, 2024 through June 23, 2024
(Contact Box Office for Exact Times)
140 Clarendon Street, Boston, MA 02116
TICKETS:
Contact the Box Office at # 617-585-5678 or go to lyricstage.com
COVID 19 PROTOCOLS
Contact Venue for Most Updated COVID-19 Safety Protocols and Information.

ABOUT THE SHOW
An Asian-American playwright and activist gets tangled in a complicated and humorous web of lies as he struggles to win back his integrity.
Truth and fiction blur in David Henry Hwang's satiric memoir "YELLOW FACE" - about DHH, a playwright plunged into a whirlpool of missteps and unintentional hypocrisy after a vocal protest against the casting of Jonathan Pryce as a Eurasian hustler in the Broadway production of "Miss Saigon."
What he condemns as "yellowface" soon comes back to haunt him when he later misidentifies a Caucasian actor for mixed-race and casts him in his own Broadway-bound comedy.
His personal integrity is compromised as he proceeds to conceal his blunder aiding the narrative of this "born-again Asian.".
Ultimately a forceful argument for representation, this provocative and comical sideways glance at race and assimilation asks "who has the ownership of a culture?"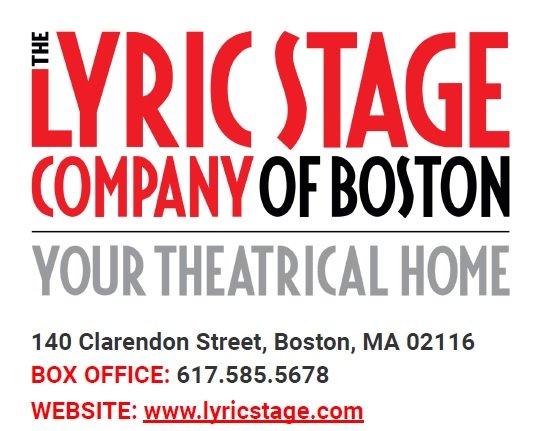 ABOUT THE LYRIC STAGE OF BOSTON
Founded in 1974 and in residence at 140 Clarendon Street since 1991, the Lyric Stage Company is Boston's oldest resident theatre company. Our mission is to produce and present live theatre in Greater Boston with an intimate approach that promotes inclusivity and connection. The Lyric Stage leads an effort to integrate live theater and theater education into the lives of all residents of greater Boston.
THE LYRIC STAGE OF BOSTON
140 Clarendon Street
Boston, MA. 02116
BOX OFFICE: 617-585-5678
WEBSITE: www.lyricstage.com