The Walpole Footlighters
Presents George Brant's
"INTO THE BREECHES!"
Written by George Brant
Directed by Jill Tokac
Walpole Footlighters, 2 Scout Road, East Walpole, MA. 02032
Performances:
May 3, 2024 through May 19, 2024
(Contact Box Office for Exact Times)
TICKETS:
Contact the Box Office at # 508-668-8446 or email boxoffice@footlighters.com
COVID 19 PROTOCOLS
Contact Venue for Most Updated COVID-19 Safety Protocols and Information.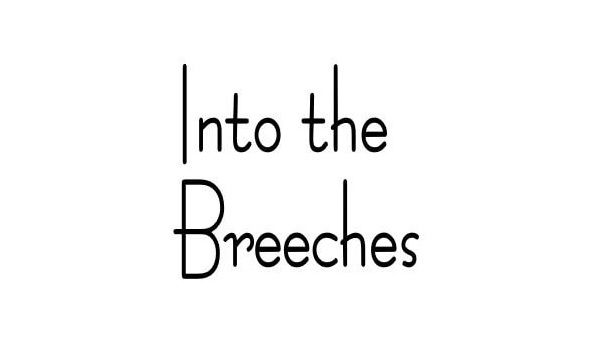 ABOUT THE SHOW
In George Brant's "INTO THE BREECHES!" Oberon Playhouse's director and leading men are off at war with the Axis.
Determined to press on, the director's wife sets out to produce an all-female version of Shakespeare's Henriad, assembling an increasingly unexpected team united in desire, if not actual theatre experience.
Together they deliver a delightful celebration of collaboration and persistence when the show must go on!

ABOUT THE WALPOLE FOOTLIGHTERS
THE WALPOLE FOOTLIGHTERS began in 1924 when Frank Mansur, principal of Walpole High, called together people known on the local stage for their work in the teachers' play or in shows put on by other organizations.
When a community theater group not only survives, but flourishes for almost 100 years, it's the people who have made the difference.
The group is further supported by a loyal group of subscribers from Walpole - and throughout New England - who make this record possible
THE WALPOLE FOOTLIGHTERS
Playhouse:
2 Scout Road
East Walpole, MA. 02032
Mail:
P.O. Box # 189
Walpole, MA. 02081
Box Office # 508-668-8446