The Vokes Players
At Beatrice Herford's Vokes Theatre
Presents the Kander and Ebb Musical
"CABARET"
Book by Joe Masteroff
Music by John Kander
Lyrics by Fred Ebb
Directed by Brian Kelley
Vokes Theatre, 97 Boston Post Road (Route 20), Wayland, MA 01778
Performances:
May, 2024 (DATES TBA)
(Contact Box Office for Exact Times)
TICKETS:
Contact Vokes Theatre at # 508-358-4034 or email at vokesplayers@gmail.com
COVID 19 PROTOCOLS
Contact Venue for Most Updated COVID-19 Safety Protocols and Information.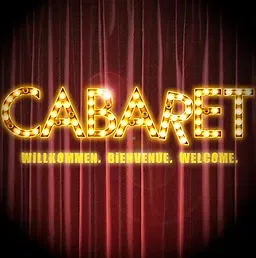 ABOUT THE SHOW
The John Kander and Fred Ebb iconic musical "CABARET" takes place from 1929-1930, a time when Berlin, in the midst of a post-World War I economic depression, is transitioning from a center of underground, avant-garde cultural epicenter to the beginnings of Hitler's totalitarian regime and the rise of the Nazi Party.
Into this world enters Clifford Bradshaw, a struggling American writer looking for inspiration for his next novel.
On his first night in Berlin, Cliff wanders into the Kit Kat Klub, a seedy nightclub overseen by the strange, omniscient and gender-bending Master of Ceremonies, "the Emcee."
Here, Cliff meets Sally Bowles, a vivacious, talented cabaret performer, and an utterly lost soul.
Sally and Cliff begin a relationship, which blossoms unexpectedly into a dream-like romance.
As time passes, however, the situation in Berlin changes from exciting and vital to ominous and violent.
With a distinctly Brechtian dose of provocation and a score featuring songs that have become classics of the American Musical Theater, "CABARET" is a fierce, meaty musical that pushes the boundaries of the form and literally holds "the mirror up to nature."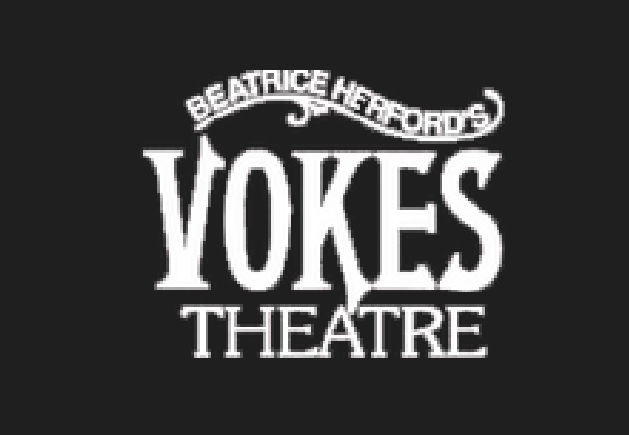 ABOUT THE VOKES PLAYERS AT BEATRICE HERFORD'S VOKES THEATRE
Beatrice Herford (1868–1952) was an American actress and vaudeville performer born in England. In 1904, Herford and her friends built a small theater on her husband's property in Wayland, Massachusetts. She named it BEATRICE HERFORD'S VOKES THEATRE, after English actress Rosina Vokes. In 1937, Beatrice gave use of the theater to a group of actors organized as THE VOKES PLAYERS. The group refurbished the theater and continue to perform in it. Beatrice's theatre is a Massachusetts historical site and houses a notable collection of theater memorabilia and photographs, in addition to remaining in vibrant and active use as the home of THE VOKES PLAYERS.
THE VOKES PLAYERS have evolved into one of the premier community theatre companies in New England, drawing many artists who work professionally in theatre elsewhere. The theatre is currently known as one of the region's preeminent local theatres. The group is made up entirely of volunteers, including the Board of Directors who are responsible for running THE PLAYERS and THE THEATRE. VOKES PLAYERS membership is by invitation, and currently numbers more than 150. VOKES presents four major productions a year, generally including one musical, as well as various member and subscriber performances throughout the year.
THE VOKES PLAYERS AT BEATRICE HERFORD'S VOKES THEATRE
Location:
BEATRICE HERFORD'S VOKES THEATRE
97 Boston Post Road (Rt. 20)
Wayland, MA, 01778
Mailing Address:
THE VOKES PLAYERS
P.O. Box 283
Wayland, MA 01778