Presents
Book by Peter Stone
Music and Lyrics by Maury Yeston
Performances:
October 29, 2024 through November 10, 2024
(Contact Box Office for Exact Times)
TICKETS:
For tickets and information visit www.nsmt.org, call # 978-232-7200, or visit the North Shore Music Theatre box office in person at 54 Dunham Rd., Beverly, MA.
COVID 19 PROTOCOLS
Contact Venue for Most Updated COVID-19 Safety Protocols and Information.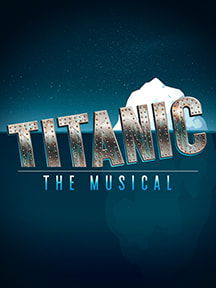 ABOUT THE SHOW
April 1912.
RMS TITANIC sets sail on its maiden voyage across the North Atlantic.
This "unsinkable" ship of dreams, carrying more than 2,200 souls, is on a collision course with destiny.
From the boiler room TITANIC examines the hopes and dreams of those aboard the doomed luxury liner in the nights leading up to its fatal encounter with an iceberg!
Contains adult language and situations.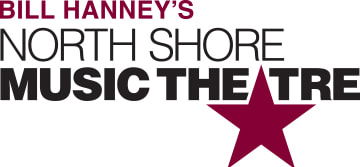 ABOUT BILL HANNEY'S NORTH SHORE MUSIC THEATRE
Since opening in 1955, NORTH SHORE MUSIC THEATRE (NSMT) has become one of the most attended theatres in New England, with approximately 250,000 patrons annually. With a national and regional reputation for artistic achievement, NSMT has received numerous industry awards including Elliot Norton Awards, IRNE Awards, the Rosetta Le Noire Award from Actors' Equity, and the Moss Hart Award. NSMT produced the World Premiere of "Memphis" in 2003, the show went on to win four 2010 Tony Awards including Best Musical. Under the new ownership of Bill Hanney since 2010, NSMT continues to annually produce a musical subscription series and an annual production of "A Christmas Carol" along with celebrity concerts, children's programming and year-round education classes for children and adults.
54 Dunham Road
Beverly, MA 01915
PHONE # 978-232-7200
FAX # 978-232-9999
northshoremusictheatre@nsmt.org