Presents the Broadway Smash Musical
Book by John O'Connell and Karey Kirkpatrick
Music and Lyrics by Karey and Wayne Kirkpatrick
Performances:
July 26, 2024 through August 11, 2024
(Contact Box Office for Exact Times)
THE BRADLEY PLAYHOUSE, 30 Front Street (Route 44) in Putnam, CT.
TICKETS
All seats reserved. Reservations may be made with a major credit card online at www.thebradleyplayhouse.org or by calling 860-928-7887.
COVID 19 PROTOCOLS
Contact Venue for Most Updated COVID-19 Safety Protocols and Information.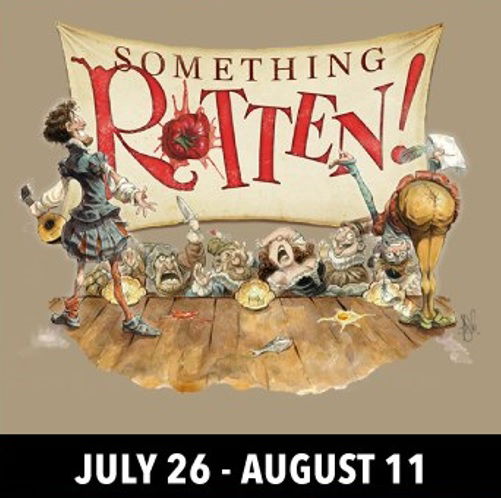 ABOUT THE SHOW
Welcome to the Renaissance!
This hilarious new musical comedy tells the story of brothers Nick and Nigel Bottom, two playwrights stuck in the shadow of Renaissance rock star Will Shakespeare.
When a soothsayer foretells that the future of theatre involves singing, dancing and acting at the same time, the Bottom brothers set out to write the worlds' very first MUSICAL.
With it's heart on it's ruffled sleeve and sequins in its soul, "SOMETHING ROTTEN" is an uproarious dose of pure Broadway fun!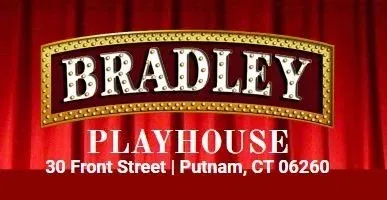 ABOUT THE BRADLEY PLAYHOUSE
THE BRADLEY PLAYHOUSE is a 117 year-old vaudeville theatre in the heart of the Putnam antiques and restaurant district in the "Quiet Corner" of Northeastern Connecticut. Since 1991, THE BRADLEY PLAYHOUSE has been managed by the volunteers of The Theatre of Northeastern Connecticut, Inc. (TNECT).
ABOUT THEATRE OF NORTHEASTERN CONNECTICUT (TNECT)
TNECT produces eight main season shows per year and a number of special fundraising events for The Bradley Playhouse Restoration Fund. TNECT's mission is to produce and sponsor quality theatre and entertainment for the residents of Northeastern Connecticut and the surrounding areas, to encourage the development of creativity through the support of local artists, and to support education and hands-on experience in the creation, direction, and production of theatre and the performing arts.
30 Front Street
P.O. Box 71
Putnam, CT 06260-1942