Presents the Holiday Classic
From the novel by Valentine Davies. Based upon the 20th Century Fox motion picture "Miracle on 34th Street'
Performances:
December 6, 2024 through December 22, 2024
(Contact Box Office for Exact Times)
THE BRADLEY PLAYHOUSE, 30 Front Street (Route 44) in Putnam, CT.
TICKETS
All seats reserved. Reservations may be made with a major credit card online at www.thebradleyplayhouse.org or by calling 860-928-7887.
COVID 19 PROTOCOLS
Contact Venue for Most Updated COVID-19 Safety Protocols and Information.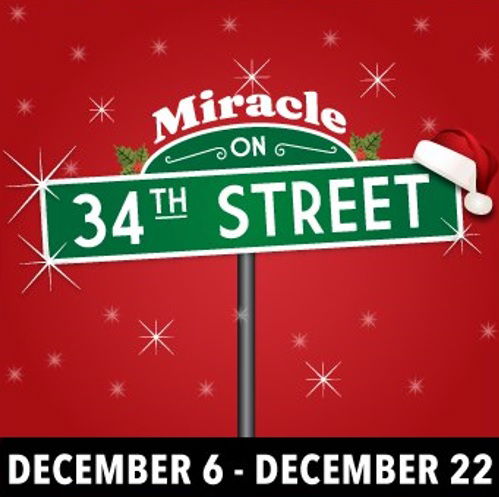 ABOUT THE SHOW
Most of us are quite familiar with the nostalgic and beloved 1947 Christmas movie, "MIRACLE ON 34TH STREET."
But did you know that the inspiration for the story, about a disillusioned woman, her skeptical daughter and a mysterious man who believes he is the real Santa Claus, came when Valentine Davies was standing in line at a big department store during the Christmas season?
Davies took his story idea to writer and director George Seaton, who turned it into a screenplay "MIRACLE ON 34TH STREET" which earned Davies an Academy Award for Best Story.
After having written the story for the film, Valentine Davies did a novelization of it, which was published as a 120-page novella by Harcourt Brace & Company in conjunction with the film release.
In 1982, the Mountain Community Theater in Ben Lomond, California adapted a play from the novella by Valentine Davies.
The story in this play is completely faithful to Davies' book and continues to still hold all its enchanting Christmas magic and allure.
The story takes place between Thanksgiving Day and Christmas Day in New York City, and focuses on the effect of a department store Santa Claus who claims to be the real Santa.
In this heartwarming holiday story we find, by chance, Kris Kringle, an elderly gentleman, acquiring a job working as Santa for Macy's Department store.
This is a tale that we all want to believe in, that creates a world we seem to desperately desire, free of blatant commercialism that surrounds us, where love and decency and generosity of spirit are their own rewards.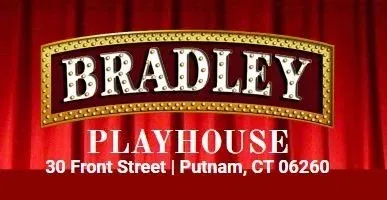 ABOUT THE BRADLEY PLAYHOUSE
THE BRADLEY PLAYHOUSE is a 117 year-old vaudeville theatre in the heart of the Putnam antiques and restaurant district in the "Quiet Corner" of Northeastern Connecticut. Since 1991, THE BRADLEY PLAYHOUSE has been managed by the volunteers of The Theatre of Northeastern Connecticut, Inc. (TNECT).
ABOUT THEATRE OF NORTHEASTERN CONNECTICUT (TNECT)
TNECT produces eight main season shows per year and a number of special fundraising events for The Bradley Playhouse Restoration Fund. TNECT's mission is to produce and sponsor quality theatre and entertainment for the residents of Northeastern Connecticut and the surrounding areas, to encourage the development of creativity through the support of local artists, and to support education and hands-on experience in the creation, direction, and production of theatre and the performing arts.
30 Front Street
P.O. Box 71
Putnam, CT 06260-1942