City on a Hill Arts
Presents William Golding's
"LORD OF THE FLIES"
Play Adaptation by Nigel Williams
Performances:
November, 2024
(Contact Box Office for Exact Times)
TICKETS:
http://www.cityonahillarts.org/tickets.html
COVID 19 PROTOCOLS
Contact Venue for Most Updated COVID-19 Safety Protocols and Information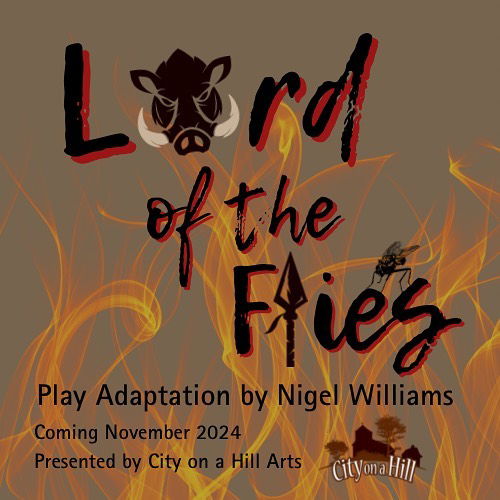 ABOUT THE SHOW
A dramatization, suitable for schools and amateur dramatic groups, of William Golding's bestselling novel adapted by Nigel Williams. First professionally produced by the Royal Shakespeare Company at Stratford-upon-Avon in 1995.
A group of boys is stranded when their plane crashes on an island.
At first, the island seems a perfect escape from dreary England: a tropical paradise with no rules, no supervision and all the time in the world.
However, something savage lives there – a "beast" that lurks in the shadows of the forest.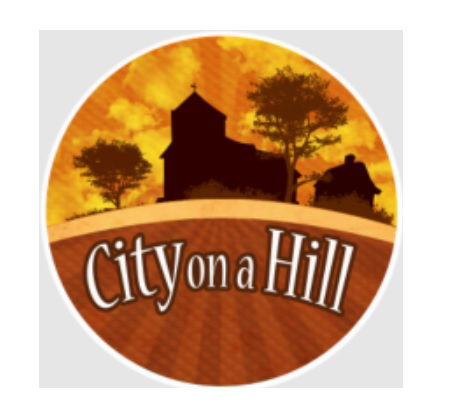 ABOUT CITY ON A HILL ARTS
CITY ON A HILL (COH) is a community-focused, multidisciplinary ministry for the development and production of artistic expressions that foster consideration of and critical engagement with our culture, the arts and matters of faith. COH was established to promote the development of God-given talent, to engage culture through creative means, and to foster deeply spiritual responses, all the while bringing honor to God through artistic perspectives.
CITY ON A HILL (OFFICE)
70 Foster Road
Ashby, MA 01431
# 978-906-5081