(Cover Photo: Emilyn Toffler, Mike Iveson and Cassie Beck in the North American Tour of What the Constitution Means to Me. The Huntington presents the 2019 Tony-nominated Best Play and Pulitzer Prize finalist, What the Constitution Means to Me, February 22 - March 20, 2022 at the Emerson Cutler Majestic Theatre. Photo: Joan Marcus)
Kevin T. Baldwin
METRMag Reviewer
# 774-242-6724
"Establish justice, insure domestic tranquility..."

The Huntington Theatre
Presents
"WHAT THE CONSTITUTION MEANS TO ME"
STARRING CASSIE BECK
THE HIT BROADWAY PLAY THAT MAKES POLITICS PERSONAL
Written by Heidi Schreck
Directed By Oliver Butler
Cast Includes: Cassie Beck, Nat DeWolf, Emilyn Toffler, Gabriel Marin, Jessica Savage, Jocelyn Shek.
Performances:
February 22, 2022 through March 20, 2022
(Contact Box Office for Exact Times)
EMERSON CUTLER MAJESTIC THEATRE, 219 TREMONT STREET, BOSTON, MA.
OFFICES: 560 Harrison Avenue, Boston MA 02118 | 617-266-7900
TICKETING SERVICES: 617-266-0800
The Huntington Theatre presents Heidi Schreck's outstanding Tony® Award nominated play and Pulitzer Prize finalist What the Constitution Means to Me, which had a successful Broadway run and is now on national tour.
To refer to any one hour, 45 minute verbal dissertation as a "play" might seem disingenuous or inaccurate.
However, it is because of the depth of emotion and personal experience Schreck infused into the material that elevated this show above a public speaking event. It is touching, inspiring and, at times, intentionally and wonderfully confrontational.
The enormously charismatic Cassie Beck now assumes the "role" of "Heidi" for this tour yet still brings that original element of Schreck's deeply rooted connection to the subject matter which makes this piece work.
The production runs from February 22 to March 20, 2022 at the Emerson Cutler Majestic Theatre in Boston. The show is directed by Oliver Butler (The Light Years, Jacuzzi).
The premise is to see Heidi as a 15 year old contestant competing in a college tuition scholarship debate contest with the selected debate subject being the 14th Amendment of our Constitution.
Heidi focuses on the Amendment and details how the document was written by-and-for white male property owners who were given (or took upon themselves the) authority to act and vote on the behalf of those who weren't.
Schreck's script discusses how their decisions and the Amendment adversely impacted the women in her immediate family and how it continues to negatively impact our society and how it will continue to detrimentally impact (and sometimes fatally) the next generation of American women.
It is not completely maudlin, even though there are many sad recollections, poignant and quite personal reflections throughout Schreck's story.
Beck is thoroughly engaging with impeccable timing. When her character is reflective, you are convinced of her sincerity. When she is emotional or sad, you are sympathetic. When she is funny, you will laugh...a lot. It is a tour de force performance.
To counter against some of the script's more depressing moments, the show is kept light and comical by actor Gabriel Marin, who was especially adept serving as the debate moderator "Legionnaire" by adding some extremely funny and quirky bits.
But make no mistake - while often hilarious, this is a show that pulls no punches to Constitution purists and vehemently calls out the hypocrisy of the scribed "double-edged sword" document which is the 14th Amendment to the Constitution.

At the end of the show (at alternating performances), high school students Jocelyn Shek and Emilyn Toffler will directly engage Beck in an actual live debate.
At the 02-23 performance the debate topic was (paraphrased) "Should the Constitution Be Done Away With and Replaced by a New Constitution?"
This transforms the show from a staged theatrical presentation into an actual live public forum. Some may enjoy the debate while others may find it belaboring the overall message of the show.
Either way, as long as the discussion and debate continues, What the Constitution Means to Me is one show with much to recommend it. This is one show that will have people discussing and debating the subject matter long after the performance ends.
The show's approximate run time is 1 hour, 40 minutes with no intermission.
Kevin T. Baldwin is a member of the American Theatre Critics Association (ATCA)
@MetrmagReviews
@Theatre_Critics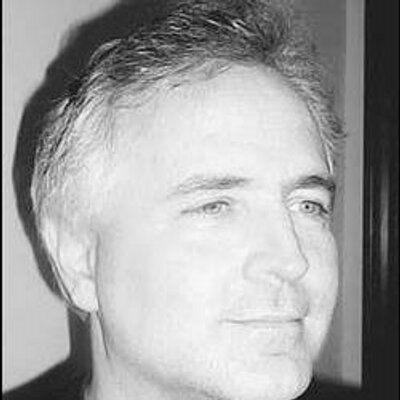 ABOUT THE SHOW
Following a smash run on Broadway, Heidi Schreck's timely, hilarious and deeply felt play breathes new life into our country's most important document.
Fifteen-year-old Heidi Schreck paid her college tuition by speaking in debate competitions across the country; now older, she tells the story of four generations of extraordinary women in her family whose lives were shaped by the Constitution.
Acclaimed original director Oliver Butler returns to helm this production.
The New York Times hails it as the "best and most important new play of the season." And Time Out New York says it's "something every citizen must see."
COVID-19 PROTOCOL
Our specific COVID policies for this production will be communicated clearly to ticket holders in advance of their performance. We anticipate that proof of vaccination or negative test and masks will continue to be required. Learn more about our current policies.

ABOUT THE HUNTINGTON THEATRE COMPANY:
The Huntington Theatre Company is Boston's leading professional theatre and one of the region's premier cultural assets since its founding in 1982. Recipient of the 2013 Regional Theatre Tony Award, the Huntington brings together superb local and national talent and produces a mix of groundbreaking new works and classics made current to create award-winning productions. The Huntington runs nationally renowned programs in education and new play development and serves the local theatre community through its operation of the Calderwood Pavilion at the BCA. The Huntington has long been an anchor cultural institution of Huntington Avenue, the Avenue of the Arts, and will remain so on a permanent basis with plans to convert the Huntington Avenue Theatre into a first-rate, modern venue with expanded services to audiences, artists, and the community. The Huntington cultivates, celebrates, and champions theatre as an art form.
For more information, visit huntingtontheatre.org.