(Cover Photo: The Cast of "Tommy" presented by the Exit 7 Players. Photo Credit Ed Haber and Michael Budnick.)
"Senses and sensibilities"

By Kevin T. Baldwin
METRMag Reviewer
# 774-242-6724
Exit 7 Players
Presents
THE WHO'S "TOMMY"
Conceived and Composed by Pete Townshend. Book by Pete Townshend and Des McAnuff.
Additional material by John Entwistle and Keith Moon.
Adapted for the stage by Des McAnuff
Directed By Michael O. Budnick
Choreography by Stephanie Gilbert (Additional Choreography Provided By Tori Poutre, Jillian McKay and Emma Cervasio for "Streets of London" and Janeen Connor for "Tommy Can You Hear Me")
Music and Sound Supervised by George Garber Jr.
Instrumental Accompaniment by Cadre Prime Band: Heather Reichgott, Ted Trobaugh, Andy Lawson, William Murphy, Ron Geida, Paul Hadley, Lucas Reed.
Cast Includes: Drew Gilbert, Stephanie Gilbert, Andy Price, Deb Jacobsen, Joe Lessard, Jason Rose-Langston, William Moro, Jillian McKay, Savannah Paul, Joana Tulik, Andrei Danilchenko, Joey Stankiewicz, Kendall Gross, Marshall Cherry, Foley Herrmann, Leslie DeCristofaro, Michael Luciano, Matthew Bussell, Emma Cervasio, Krystle Bernier, Krista Krupa, Victoria Poutre,
Additional Creative Team:
Produced by Drew Gilbert and Adam Malmborg; Set Design - Bruce Torrey; Lighting Design - Frank Croke; Stage Manager Jennifer Poutre; Costume Design - Nightwing Whitehead; House Manager Kelly Fellows.
Ticket Prices: $22 Preferred (first four rows), $20 Adult, $18 Seniors (62+), Students with ID, and Children (12 and under). Prices for special shows and events may be different. For group sales, (10 or more tickets/$15 each, Preferred seating not included) or wheelchair seating please contact the box office directly at 413-583-4301. Preferred seating excluded in group discount offer.
Performances:
October 22, 23, 28, 29 & 30, 2021 at 8:00pm
October 24 & 31, 2021 at 2:00pm
Exit 7 Theater, 37 Chestnut Street, Ludlow, MA 01056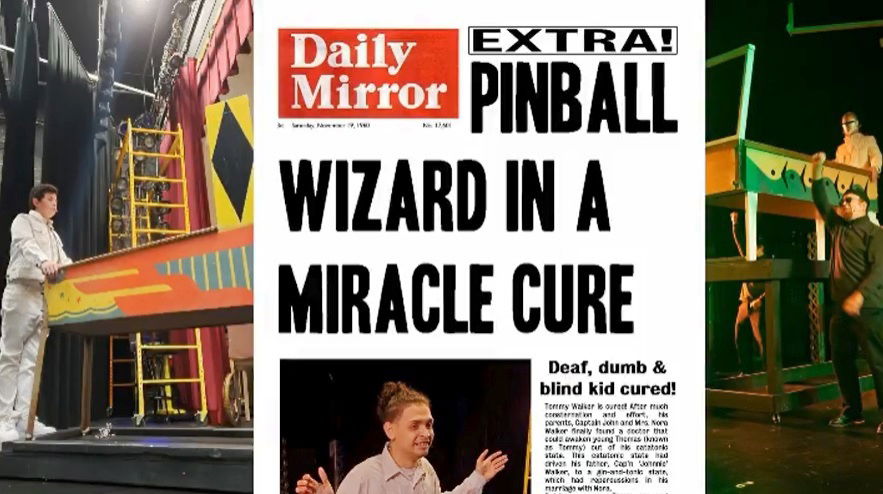 (The Cast of "Tommy" presented by the Exit 7 Players. Photo Credit Ed Haber and Michael Budnick.)
There is so much to admire about Exit 7 Players' production of "Tommy" and definitely is worth figuring out the new numbers for the Massachusetts Turnpike exits for Ludlow (Exit 7 is now actually Exit 54) to see it.
Originally one of the first rock operas composed by the Who's Pete Townshend, who, for the 1993 stage adaptation, was also responsible for the score and co-writer of the book (along with Des McAnuff who directed the original stage production).
Additional music and lyrics for the original album were supplied by Who bassist John Entwistle and drummer Keith Moon.
There may have been other heavy-duty "rock opera" concept albums during the rock period, but none that have achieved the same level of success as "Tommy" - neither before, nor since (sorry, Pink Floyd and Green Day fans – not even close).
In 1993, the stage adaptation was nominated for 10 Tony® Awards, winning five for Best Direction of a Musical, Best Choreography, Best Original Score, Best Scenic Design and Best Lighting Design.
The story is about a pinball-playing "deaf, dumb and blind boy" named Tommy (played in youth by Kendall Gross and Matthew Bussell, then later as an adult by Michael Luciano) who becomes psychologically "broken" when he sees his father, Captain Walker (Drew Gilbert), kill his mother's lover (William Moro).
Tommy's mother (Stephanie Gilbert) and father literally threaten the boy into silence (which forces Tommy to retreat into a deaf, mute and blind psychological state that feels all too real.
As Tommy ages, we meet some other less than savory relatives of Tommy: Uncle Ernie (Joe Lessard) and Cousin Kevin (Marshall Cherry) who verbally and physically abuse Tommy for their own amusement.
When Tommy develops an almost mythical "wizard"-like talent for playing pinball games, Kevin uses this to his own financial advantage and Tommy becomes a legend.
Where the story deteriorates is during the conclusion of Act Two as Tommy evolves from "wizard" to a virtual guru "Messiah" with obsessive followers and overly-anxious supporters depending on Tommy for some new-found high living.
When his notoriety begins to corrupt everybody involved, including Tommy, the musical descends into some preposterous plot points (like when did sexual abuser Uncle Ernie get forgiven for all his sins against Tommy and become everybody's 'best bud' by the end of the show?).
However, the music is so brilliant it elevates away from these conceptual discrepancies by focusing on what sensibilities Tommy gains by the very end (beyond the return of his physical senses).
Almost 30 years later, the musical, which may seem simplistic at first glance, still has a deceptively high degree of technical difficulty. And, while Exit 7 makes a valiant attempt to match a Broadway level performance, due to limitations of space and other factors, the company's reach here tends to exceed its grasp.
As to space, director Michael O. Budnick deserves much credit for creatively utilizing the stage space involved the Exit 7 production of "Tommy." He, along with choreographer Stephanie Gilbert, have provided exemplary blocking and choreographed movement, witnessed as the ensemble weaved its way throughout the story.
Musically, there were some extended pauses in the score for which some movement on stage may have aided the visual but, alas, that did not always happen. But most of the time the movement remained fluid.
The set design by Bruce Torrey and Frank Croke (based on a concept by Budnick) is exceptional. There are two levels in this production, with the musical's "pit" musicians actually situated on the upper level.
If you see this show for nothing else BUT to hear the band, you are in for near perfect rendering of the score. Much credit to George Garber, Jr. the shows Supervisor of Music & Sound (also Drew Gilbert and Adam Malmborg), for signing on the Cadre Prime Band to be the "Tommy" pit.
(Note: According to the show's director, Exit 7 did not sign up the Cadre Prime band. This band was formed by George Garber Jr supervisor of Music and Sound specifically for this production. It did not exist as a band before this production.)
Below them, on the stage level, are "caverns," obscured by partitions which conceal them when not in use to move set pieces onto and off the stage.
There are also two faux pinball machines on wagons which are rigged technically with specialized lighting (with other Scenic Elements on the machines provided by Francisco Aguas, an "artist extraordinaire" who also was responsible for added creations of a Rolls Royce, airplane interior, pool table and a welding piece used in the Overture).
Kudos to Lighting Design by Frank Croke and Damon Gunn as lighting effects here and throughout the show were stunning. The larger of the two pinball machines, which took up half the space on stage, was definitely impressive.
Now, for the other shoe. There were some drawbacks to this particular performance. An unfortunate aspect of the 10-22 performance were they more "uncooperative" partitions with which the crew had issues moving during scene changes, with some partitions even collapsing around them as a result.
Overall the crew managed scene changes quickly but were hardly seamless or quiet – Some crew members were also less than discreet, with one crew member nearly colliding with one of the actors on stage after a scene had already begun. Lighting did not help to obscure some of these scene changes or set re-dressings.
Costumes were mostly functional - yet occasionally inconsistent with the time period(s) reflected. UK Military uniforms were mismatched and disheveled in appearance. Some of the wigs used on various actors were a bit outlandish, as well.
The ensemble is solid and, again, is deserving of high praise for the high degree of difficulty for the material involved in "Tommy" but certainly the actual dancers involved in the production were minimal as the bulk of the cast seemed to be made up of singers who could move.
Also, as is the case with other rock musicals ("JC Superstar," "Chess" as examples), some vocalists trained for singing more traditional "stage musicals" (those that have a more classic style or sound), those voices were not conducive to the raw, harder edge (even "Daltry-esque") sound required vocally for "Tommy."
Probably the clearest example (but certainly not the only example) was with the song "Acid Queen" sung by a Gypsy (Foley Herrmann) which felt more reserved, or more controlled, than harsh or unrelenting.
Conversely, the vocals supplied by Michael Luciano were a perfect fit as the adult "Tommy." Luciano is a strong presence on stage, doubling as Narrator, and is a welcome guide throughout the production. So much so that, by the time we get to the Finale, he could easily have brought the crowd to its feet before curtain call if he so indicated with a simple look or nod (he did not do so during this performance, but clearly could).
Drew Gilbert and Stephanie Gilbert, as the Walkers, were steady supporting players as Tommy's parents who spend the balance of their lives trying to undo the damage inflicted on their son. Lessard and Cherry were equal to the task of playing the despicable duo of Uncle Ernie and Cousin Kevin.
As Little Tommy and Middle Tommy, Kendall Gross and Matthew Bussell were exceptional with the difficult material. Also, the harmonies between the young "Tommies" and older Tommy had a gentle feel to it that made the music even more appealing.
"Tommy" has many dark moments and is a musical that will not appeal to everyone - which is disappointing, as it is deserving of much wider acceptance. It is also not a show that gets staged as often as more traditional musicals, probably due to a challenging score and high degree of difficulty. This is equally disappointing as it is a show certainly worthy of being seen, heard, felt and experienced.
If you get the opportunity, this is a show worthy of your time.
Kevin T. Baldwin is a member of the American Theatre Critics Association (ATCA)
@MetrmagReviews
@Theatre_Critics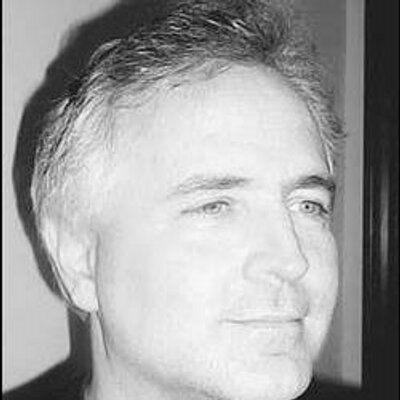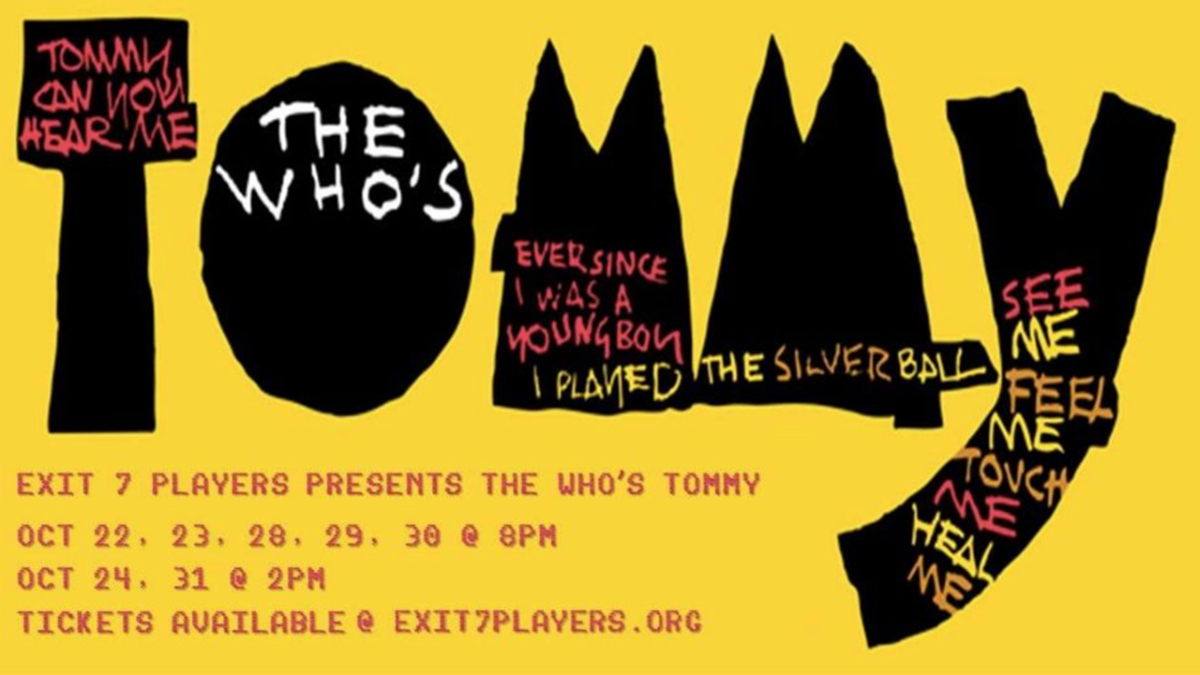 ABOUT THE SHOW
Based on the iconic 1969 rock concept album, The Who's Tommy is an exhilarating story of hope, healing and the human spirit.
The pinball-playing, deaf, dumb and blind boy who triumphs over his adversities has inspired, amazed and puzzled audiences for more than 50 years.
The story is so compelling that it was produced as a world-touring ballet, a campy and over-the-top 1970's movie, and finally brought to Broadway as a brilliant, dramatic re-imagination.
This five-time Tony® Award-winning musical version was translated to the stage by theatrical wizard Des McAnuff into a high-energy, one-of-a-kind theatrical event.
With a live on-stage band, outstanding regional talent, inventive staging, costuming and choreography driving the non-stop action, Exit 7's performance of The Who's Tommy is not to be missed.

ABOUT EXIT 7 PLAYERS
Exit 7 is a community theater group located in Ludlow, Massachusetts that was founded in the spring of 1984 and began with a production of Agatha Christie's Ten Little Indians. Located on Chestnut Street in the historic auditorium of what was previously the Ludlow High School, the Exit 7 Players have focused on renovating the Chestnut Street Theater while bringing the arts to Ludlow and the surrounding communities.
Exit Seven Players LTD
413-583-4301
37 Chestnut Street, Ludlow, MA 01056