(Cover Photo: David Hopcroft, Wendy Harris and Michael Celularo of "THE SUNSHINE BOYS" by Neil Simon playing at the Bradley Playhouse in Putnam, CT. through January 29, 2023. Photo Credit Jeff Buchbinder)


By Kevin T. Baldwin
METRMAG Reviewer
# 774-242-6724

"Well, you know, people don't go out to New Jersey unless they have to." - Neil Simon

Theatre Of Northeastern Connecticut, Inc.
at the Bradley Playhouse
Presents
"THE SUNSHINE BOYS

"
Written by Neil Simon
Directed by Tonya Leigh Brock
Assistant Directed by Sarah Oschmann
Cast Includes: David S. Hopcroft - Willie Clark; Michael Celularo - Al Lewis; Preston Arnold - Ben; Brittany-Paige Kimlingen - the Nurse; Sarri Patterson - Registered Nurse; Wendy Harris - Eddie; James Asal - the Patient; Eric J. Molloy - the Director/Announcer; Amy Hall - understudy for the Nurse.
Additional Creative Team: Assistant Director – Sarah Oschmann; Stage Manager – Natalie Crino; Artistic Committee Liaison – Kathleen Atwood; Production Manager – Jeanne Foley; Production Coordinator – Kathleen Atwood; Set Design – Tonya Brock, Ty Collige; Scenic Artists – Diane Lee, Maria Bessette, Amanda Bessette, Sandy Lazarou; Set Painter – Anna Werge; Costumer – Kris Brandriff; Props – Melinda Colello, Bonnie Theriault; Lighting & Sound Design – Jeremy Woloski; Light Board Operator – Stephanie Brine Hebert; Sound Board Operator – Amy Hall; Stage Crew – Roger Hammond; Set Construction – Ty Collige; Photography – Jeffrey Buchbinder; Logo Design – Eddie Krauss; Volunteer Coordinator – Debby Thurston; Business Manager – Kristi-Lyn Sadosky.
Performances:
January 20, 21, 27 and 28, 2023 at 7:30pm
January 22 and 29, 2023 at 2:00pm
(Contact Box Office for Exact Times)
Bradley Playhouse, 30 Front Street (Route 44) in Putnam, CT.
TICKETS
Tickets are $23.00 for adults and $20.00 for seniors, students, veterans and first responders.
All seats reserved. Reservations may be made with a major credit card online at www.thebradleyplayhouse.org or by calling 860-928-7887.
Theatregoers have a chance to enjoy the latest staging by the folks at the Bradley Playhouse as they present the hilarious classic Neil Simon comedy "THE SUNSHINE BOYS."
Well executed under the skillful direction of Tonya Leigh Brock, the play features some finely executed production elements contributed by the creative team of the in-house Theatre Of Northeastern Connecticut.
Al Lewis (Michael Celularo) and Willy Clark (David S. Hopcroft) were at one-time legendary partners in a vaudevillian act they called, coincidentally enough, "Lewis and Clark."
But over time, the duo began to fight to the point where they each swore they would never speak to each other again.
One of Neil Simon's best comedies, "THE SUNSHINE BOYS" begins 40 years later.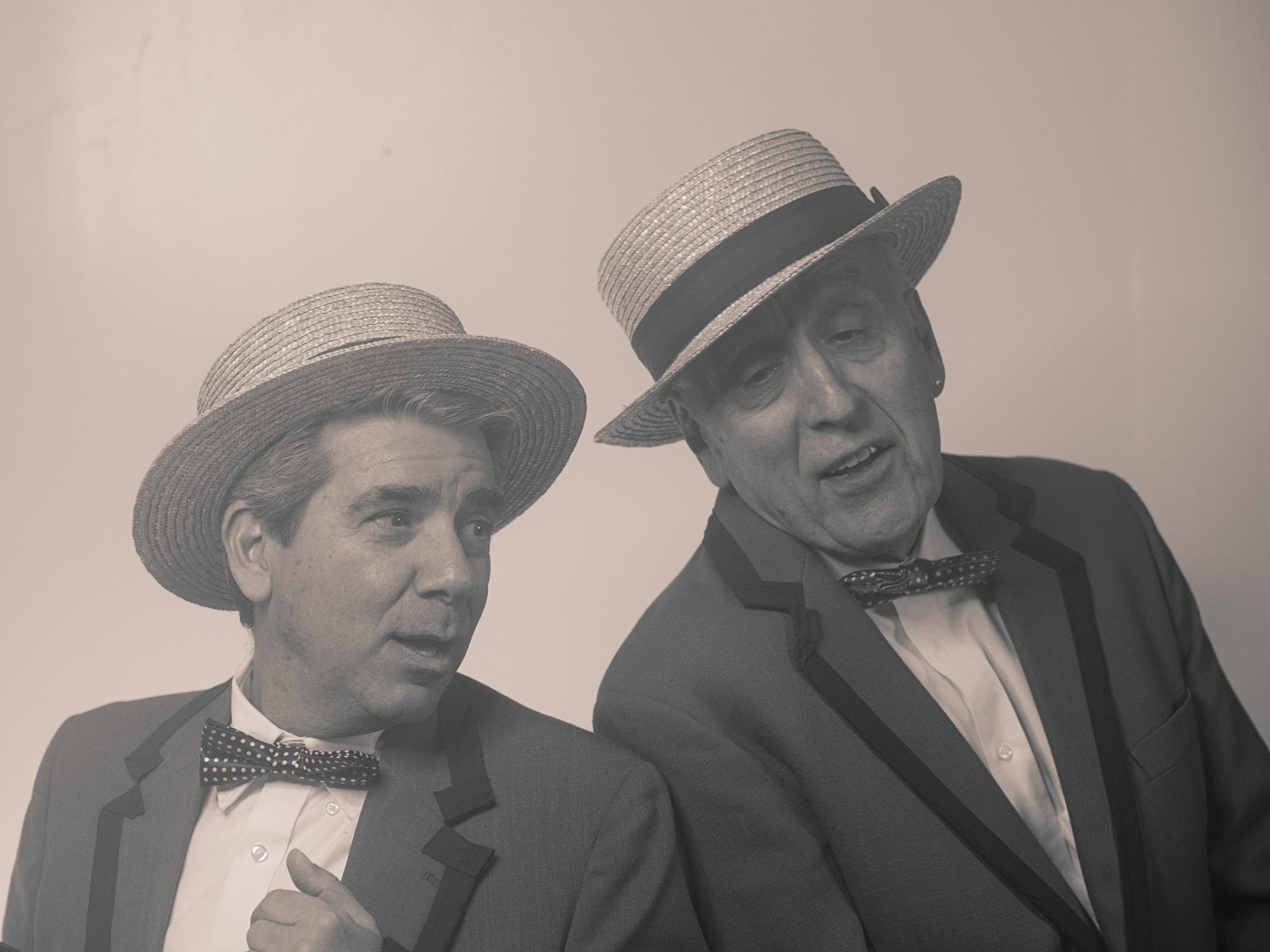 (Photo: Michael Celularo and David Hopcroft are "THE SUNSHINE BOYS" in the Neil Simon comedy playing at the Bradley Playhouse in Putnam, CT. through January 29, 2023. Photo Credit Jeff Buchbinder)
It is 1972. We witness a much older and irascibly stubborn Willy having trouble getting bookings from his agent nephew Ben (Preston Arnold).
Arnold is completely convincing as Willy's stressed out nephew, also Willy's only living relative who only seeks to keep his uncle healthy, active...and out of trouble.
Ben brings news of a great opportunity for Willy to make some money to help him continue to pay for his deplorable living conditions in his New York City apartment.
The impressive set design by Ty Collige and director Tanya Leigh Brock allowed for smooth transitions between scenes in the two act show.
Ben informs Willy that one of the only three major networks in existence at this time, CBS, is inviting the vaudevillian partners to reunite as part of a televised "History of Comedy" special.
Willy agrees to revive an old routine one last time with Al.
Yet, does Willy agree because each man will be paid $5,000?
Or does he, perhaps, agree because he has not seen Al in so long that he yearns to recapture those glory days of.....
Nope. Of course not. He does it for the money. At least, that is what Willy would affirm.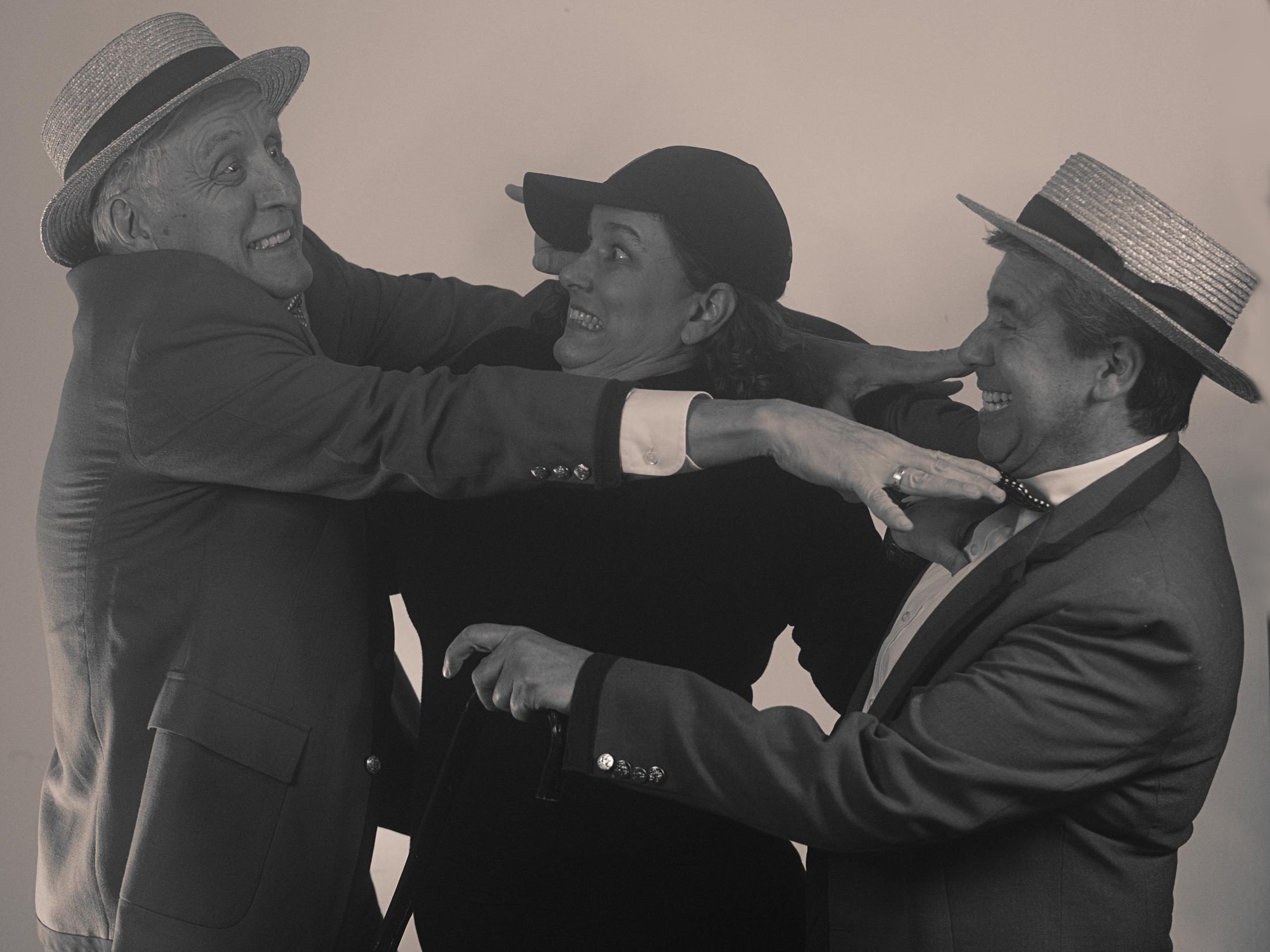 (Photo: David Hopcroft, Wendy Harris and Michael Celularo of "THE SUNSHINE BOYS" by Neil Simon playing at the Bradley Playhouse in Putnam, CT. through January 29, 2023. Photo Credit Jeff Buchbinder)
Portraying Willy, both with a conviction to character and impeccable comedic timing, David S. Hopcroft impresses as the aging vaudevillian unwilling to accept retirement.
The Al Lewis character, played by Michael Celularo, is a unique interpretation because Celularo does not try to imitate George Burns, who established the Lewis character in the 1975 film (and won an Oscar for his supporting performance against Walter Matthau, who was nominated for the Oscar as Willy).
Celularo's Al is a bit more subdued and passive, not seeming to really want to fight or engage with Willy again after so much time has elapsed.
Yet, as soon as the two reunite, the sparks fly between the acrimonious duo, creating some of the show's funniest moments.
Willy blames Al for breaking up the act when Al retired which completely derails their rehearsal process.
Hopcroft and Celularo have great rapport in every scene they are in together, even during their most hostile exchanges, the comedic timing never falters.
Other performances worthy of note are Brittany-Paige Kimlingen as the vaudevillian sketch's "Sexy Nurse" and Sarri Patterson as Clark 's actual Registered "Nurse."
When we get to the show's second act of the Neil Simon script, the duo attempt to recreate one of their old vaudeville sketches.
This is where the Simon script really gives us a witty taste of the sophomoric fun and inappropriate silliness that seemed to exist without fear of condemnation, censorship or retribution during this era of comedy.
Those wishing to experience this love letter by Neil Simon to a bygone era of comedy can see "THE SUNSHINE BOYS" at the Bradley Playhouse until January 29th.
Approximately two hours with one intermission.
Kevin T. Baldwin is a member of the American Theatre Critics Association (ATCA)
@MetrmagReviews
@Theatre_Critics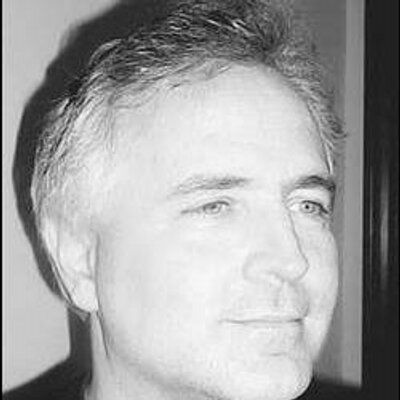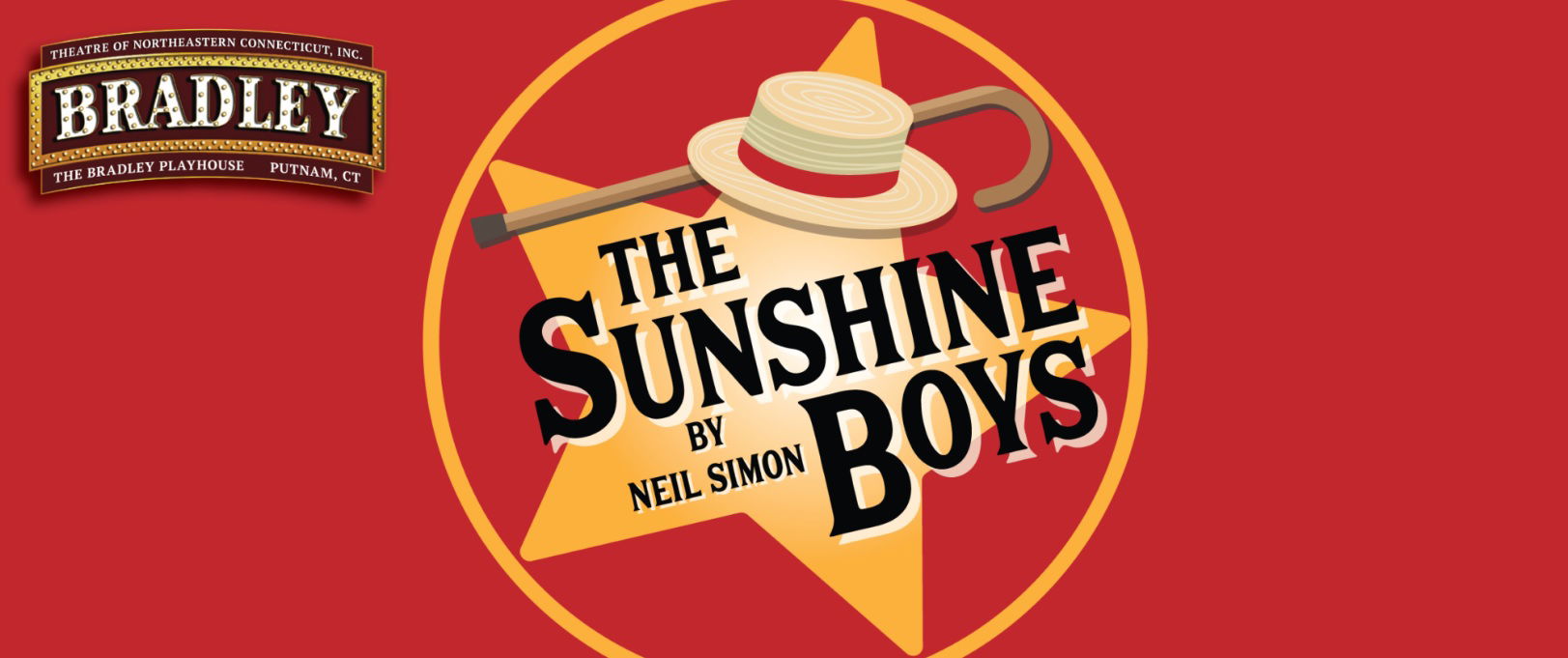 ABOUT THE SHOW
Al and Willie as "Lewis and Clark" were top-billed vaudevillians for over 40 years.
Now they aren't even speaking.
When CBS requests them for a "History of Comedy" retrospective, a grudging reunion brings the two back together, along with a flood of memories, miseries, and laughs.
The story follows the attempt by a young theatrical agent to reunite his elderly uncle, a former vaudevillian great, with his long-time stage partner for a TV reunion.
Despite their celebrated reputation, the two old men have not spoken in twelve years.
Besides remastering their sketch, the two men have numerous issues to work out before they are ready to return to the public eye.
COVID-19 PROTOCOL
Wearing a mask is optional if you are vaccinated. For the safety of patrons, cast, crew, and volunteers, we do request that a mask be worn by those who are not vaccinated.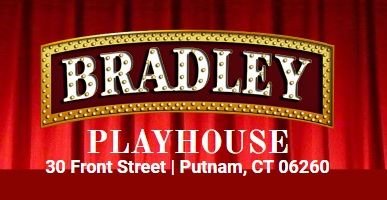 ABOUT THE BRADLEY PLAYHOUSE
The Bradley Playhouse is a 117 year-old vaudeville theatre in the heart of the Putnam antiques and restaurant district in the "Quiet Corner" of Northeastern Connecticut. Since 1991, the Bradley Playhouse has been managed by the volunteers of The Theatre of Northeastern Connecticut, Inc. (TNECT).
ABOUT THEATRE OF NORTHEASTERN CONNECTICUT
TNECT produces eight main season shows per year and a number of special fundraising events for The Bradley Playhouse Restoration Fund. TNECT's mission is to produce and sponsor quality theatre and entertainment for the residents of Northeastern Connecticut and the surrounding areas, to encourage the development of creativity through the support of local artists, and to support education and hands-on experience in the creation, direction, and production of theatre and the performing arts.
The Bradley Playhouse
30 Front Street
P.O. Box 71
Putnam, CT 06260-1942