(Cover Photo: Jennifer Rohn in SpeakEasy Stage's production of "THE SOUND INSIDE." Photo by Nile Scott Studios)
"A Must See and a Must Listen To..."

By Kevin T. Baldwin
METRMAG Reviewer
# 774-242-6724

"The Sound Inside"
Written By Adam Rapp
Directed By Bryn Boice
Production Team Includes: Cristina Todesco - Set Designer; Becca Jewett - Costume Designer; Devorah Kengmana - Lighting Designer; David Remedios - Sound Designer; Jenna Worden - Production Stage Manager
Cast Includes: Jennifer Rohn and Nathan Malin.
SpeakEasy Stage Company, 539 Tremont Street, Boston, MA 02116
Performances:
September 24 through October 16, 2021
(Contact Box Office for Times)
Box Office # 617-933-8600 / Main Office # 617-482-3279
It is a daunting task to write a review of a 90 minute non-stop drama about writers - especially when the 2020 Tony Award Nominee (for Best Play) "The Sound Inside" begins as if it were already providing its own "self-critique" of its two central characters.
However, in the luminous Adam Rapp drama, this is a construct that makes this show about "unremarkable" people simply remarkable to watch as it lays pain in all its human form - bare and unapologetically genuine - before you.
True – this is not lighthearted fare and the show's central protagonists are swimming in pathos – yet escapism is still a core element to the gripping drama's line of attack…(or "anti-escapism" might just be a tad more accurate).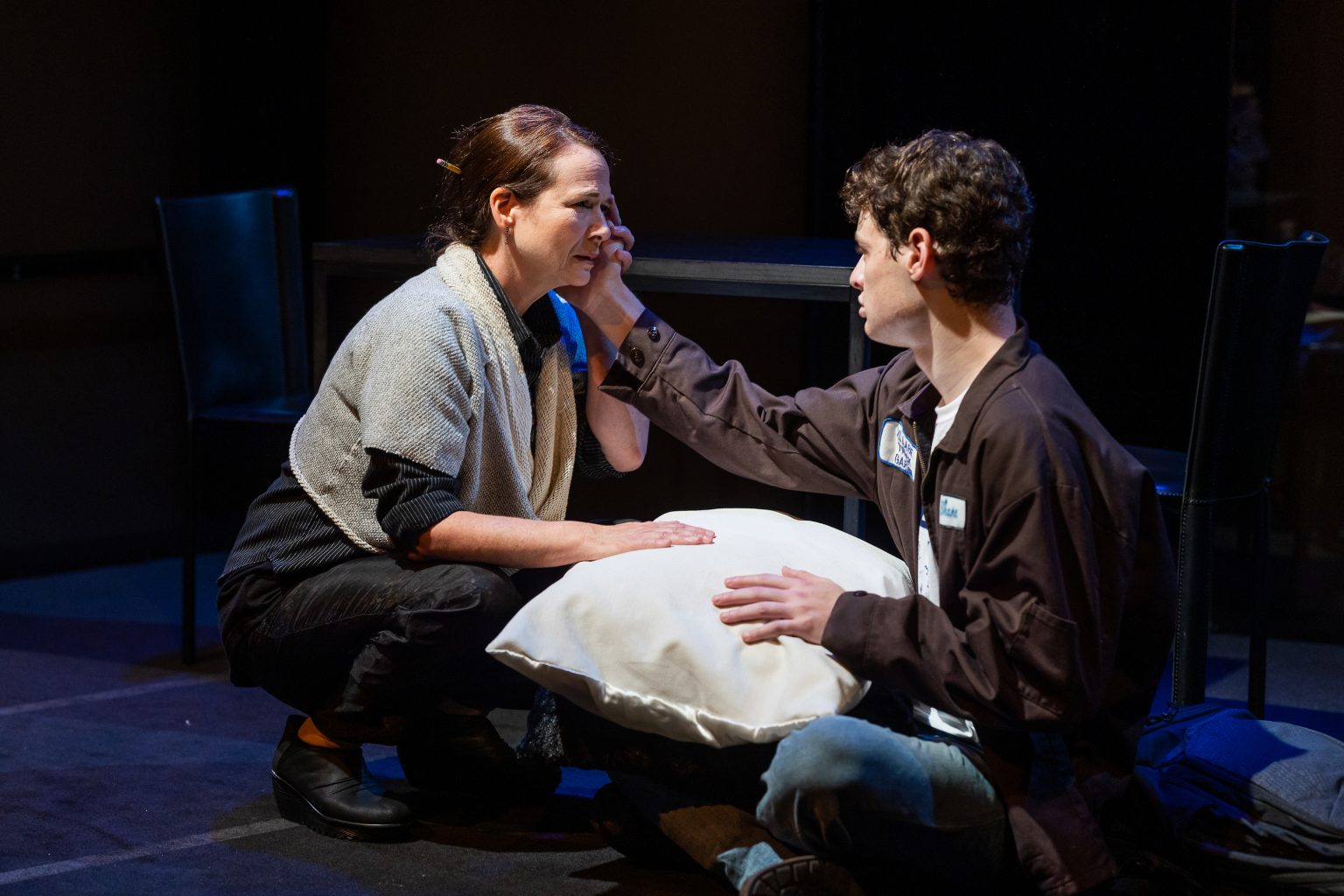 (Jennifer Rohn and Nathan Malin in SpeakEasy Stage's production of "THE SOUND INSIDE." Photo by Nile Scott Studios)
It is autumn in New Haven and the weather is described as "cold," much like the prospects of the central characters in Rapp's script.
Two people converse with the themselves as one narrates the remainder of the story through asides to the audience.
The narrator is middle-aged Yale professor and novelist Bella Baird (Jennifer Rohn) who, looking directly into the darkness embracing us onlookers, "speaks to an audience of strangers" as she begins.
While an obviously well-credentialed writer and teacher, she describes herself and her life in such a way that some might judge it as being "unremarkable".
She is very much alone and speaks candidly, always candidly, as to just how barren and plain her existence is. In fact, in her own words she describes herself as "the equivalent of a collectible plate mounted on a wall."
From Bella's narrative it is apparent she did not seek her anonymity but equally apparent she did not seek to evade it, either.
She is emotionally isolated, yes, until she gets to know more about young Christopher Dunn (Nathan Malin) – a brilliant but undisciplined, enigmatic student of hers who comes to speak with her outside of class. She discovers Christopher is also emotionally stunted, seeking answers and rejecting answers being thrust upon him by the university professors.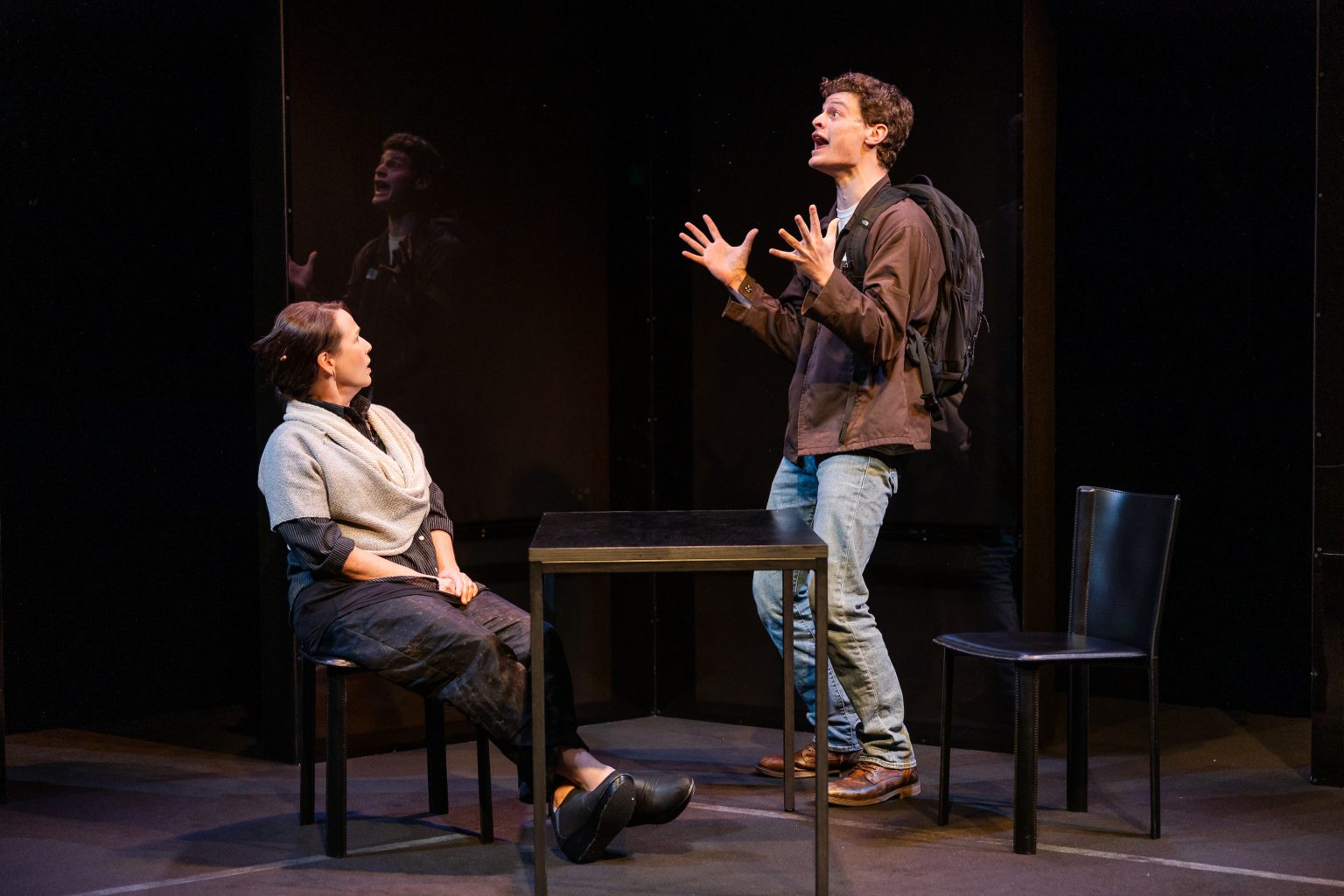 Both actors, as directed by Bryn Boice, are completely immersed in the relationship between Bella and Christopher and never fail to impress.
The bond between the characters deepens as their talks go from relatively mundane literary discussions to more about their personal successes and failures.
They find, even given their polarizing ages, they are still two of a kind - intellectually, spiritually and emotionally intimate - not "intimate" as in sexual desire but rather as in textual love of the written word.
The equally intimate single set design by Cristina Todesco is also deceptively "unremarkable" – a small stage with only a simple, small black table with two black chairs. The walls are also basic black but with clear glass panels which occasionally get used – Yet the design is intentional and used to great effect.
"What is hell?" is a philosophical question once posed by Fyodor Dostoevsky who then offered his own theory. "I maintain that it is the suffering of being unable to love."
By the end of the show both characters wind up irrevocably changed with one achieving their long sought escape from hell...
The show is approximately 90 minutes with no intermission.
Kevin T. Baldwin is a member of the American Theatre Critics Association (ATCA)
@MetrmagReviews
@Theatre_Critics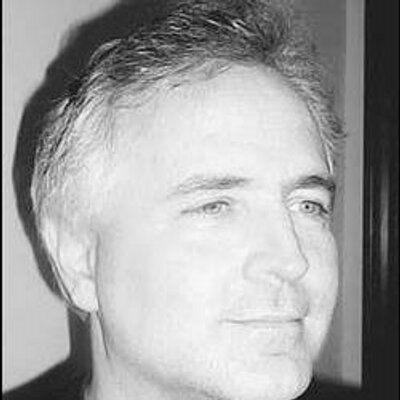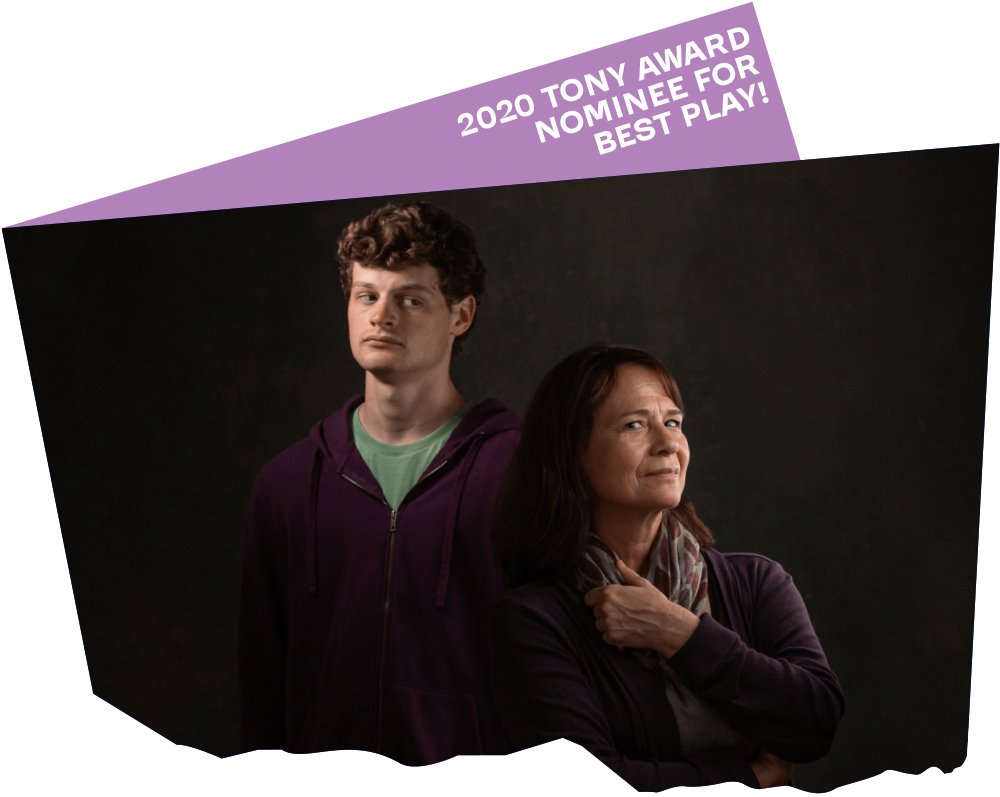 (SPECIAL NOTE: As of this writing, METRMAG also extends congratulations to Mary-Louise Parker for "The Sound Inside" WINNER Tony Award for "Best Performance by an Actress in a Leading Role in a Play".)

SpeakEasy Stage Company is a non-profit theatre company located in the South End of Boston and is led by award-winning Producing Artistic Director Paul Daigneault. SpeakEasy was named the Pavilion Resident Theater for the Boston Center for the Arts in 2007 and produces 28 weeks of new plays and musicals each season at the Nancy and Ed Roberts Studio Theater in the Calderwood Pavilion at the Boston Center for the Arts.
Subscription Information
Subscriptions for SpeakEasy Stage Company's 2021-22 Season are now on sale. To purchase or for more information, call 617-933-8600 or go online to https://www.speakeasystage.com/Season31.
Patrons with subscription questions may also call Jim Torres or Evan Turissini at 617-482-3279 or write Jim at JimTorres@SpeakEasyStage.com.