(COVER PHOTO: The Touring Company of "The Prom" coming to the Hanover Theatre in Worcester, MA. April 26 through May 1, 2022. Photo by Deen van Meer)

By Kevin T. Baldwin
METRMAG Reviewer
Contact: 774-242-6724
"Don't forget the corsage"

The Hanover Theatre for the Performing Arts
will present the musical
"THE PROM"
Directed by Casey Nicholaw
Music Director Chris Gurr
Music and Lyrics by Matthew Sklar and Chad Beguelin
Book by Bob Martin and Chad Beguelin
Based on an original concept by Jack Viertel
Cast Includes: Kaden Kearney, Kalyn West, Courtney Balan, Patrick Wetzel, Emily Borromeo, Bud Weber, Sinclair Mitchell, Ashanti J'Aria, Shavey Brown, Jordan Alexander, Gabrielle Beckford, Ashley Bruce, Olivia Rose Cece, Maurice Dawkins, James Caleb Grice, Megan Grosso, Marie Gutierrez, Chloe Rae Kehm, Braden Allen King, Brandon J. Large, Christopher McCrewell, Adriana Negron, Brittany Nicole Williams, Thad Turner Wilson, Josh Zacher, Jordan De Leon, Lexie Plath.
Performances:
April 26, 2022 at 7:30pm
April 27, 28 & 30, 2022 at 7:30pm
April 29, 2022 at 8:00pm
April 30, 2022 at 2:00pm
May 1, 2022 at 1:00pm and 6:30pm

Presented at the Hanover Theatre for the Performing Arts, 2 Southbridge St., Worcester.
Tickets are on sale now! Please contact the box office at  877.571.SHOW (7469) or visit TheHanoverTheatre.org for more information.
877-571-SHOW (7469)
Worcester Center for Performing Arts is a registered not-for-profit 501(c)(3) organization, which owns and operates The Hanover Theatre and Conservatory for the Performing Arts. All donations are tax deductible to the fullest extent allowed by law.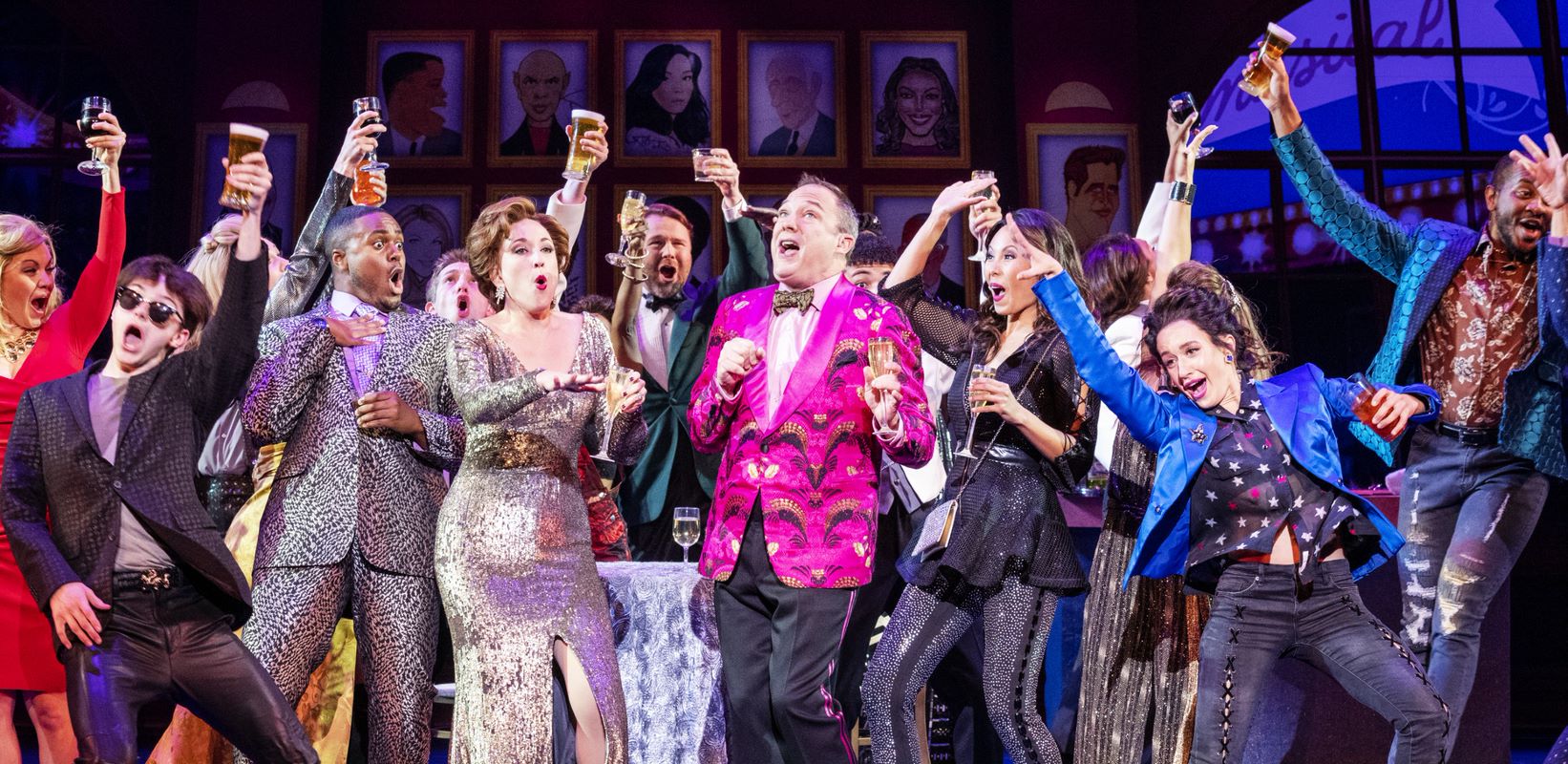 (PHOTO: The Touring Company of "The Prom" coming to the Hanover Theatre in Worcester, MA. April 26 through May 1, 2022. Photo by Deen van Meer)
Tuesday night was "Prom Night" at the Hanover Theatre, with the atmosphere absolutely electric from the super-charged show "The Prom" a high concept musical featuring music and lyrics by Matthew Sklar and Chad Beguelin, a book by Bob Martin and Beguelin and based on an original concept by Jack Viertel.
The story is about a small band of narcissistic Broadway "has been" performers with an outlandish plan to revive their sagging fame.
Actors Dee Dee Allen (Courtney Balan) and Barry Glickman (Patrick Wetzel) come off a disastrous Broadway premiere and are mourning their opening/closing night performance with their publicist, Sheldon (Shavey Brown), Trent (Bud Weber), a Juilliard graduate working as a waiter in between gigs, and Angie (Emily Borromeo), a career chorus girl from the musical "Chicago."
To show themselves as LESS "narcissistic," both Dee Dee and Barry together decide to take up a noble cause - one that will prove, beyond any reasonable doubt, that the duo is not as shallow as history (and reality) have already proven.
Learning the story of an Indiana lesbian student, Emma (Kaden Kearney), who has been banned from bringing her closeted girlfriend, Alyssa (Kalyn West), to their high school prom, the troupe travels to the regressive Bible belt town of Edgewater to "lend their support" to the student.
Of course, the massive favorable publicity won't hurt their respective careers, either.
Kearney and West harmonize beautifully together. Their intimate interactions on stage as this tormented couple, whose love and relationship is denied, suppressed and ostracized by the more unenlightened residents of Edgewater, prove equally harmonious and easily makes us root for them.
The Prom 2022 Tour is directed by Casey Nicholaw and, from beginning to end, the production is just an absolute joy.
Opening night the audience was already bursting with anticipation before the curtain was even raised.
Once the show began, though, it quickly became a runaway train of fun with an equally touching story - one of love, compassion, tolerance and acceptance.
At one level there is acceptance of Emma and her "unexpected allies" from New York by the citizens of Edgewater.
However, that quickly changes to a parallel story of acceptance by the New York "troupe" once they unexpectedly realize how these Edgewater residents they encounter impact their lives, as well.
There are so many high stepping numbers that include the show's opener, "Changing Lives," to the second act's "Love Thy Neighbor" and the show's finale, "It's Time to Dance."
Every musical number in between the above dance numbers is just one gem after another.
Each of the New York visitors are given their moment to shine, especially in Act Two.
First up there is "The Lady's Improving" which was knocked out of the park as belted by Balan, shining as the self-absorbed Dee Dee who is trying to woo Emma's high school principal and only adult ally in Edgewater, Mr. Hawkins (Sinclair Mitchell).
"Barry is Going to Prom," as sung by Patrick Wetzel, succeeds at not only being a tender reflection but also, thanks to the exuberant performance by Wetzel, the song is 100 percent pure fun.
Bud Weber is an exceptional triple threat, leading the ensemble in the aforementioned "Love Thy Neighbor," and the equally talented and alluring Borromeo exudes a brash confidence with the exceptional homage to Bob Fosse, "Zazz."
Between all the laughter and applause, the supporting cast and ensemble help make the musical's two hours simply fly by with the audience rising to its feet before the curtain call even began.
There are many scenes that touch us - not just musically, but also emotionally, with the occasional tear or two (or three) unavoidable by the show's climax.
The orchestra executed the score brilliantly under the musical direction of conductor Chris Gurr.
Costumes were vibrant and colorful. Sets and scene changes flowed with absolutely no "down time."
The pre-show "prom" or "Prom-inade Dance Party" held Tuesday night by the Hanover Theatre was welcoming, inclusive and celebratory of young people - ALL young people - no matter what path they are on. Like the musical itself, it was a perfect example of acceptance - not only of "inclusivity" but "inclu-civility," as well.
As the penultimate show of the Hanover's latest Broadway tour series (with the postponed "The Band's Visit" closing out the season in June), "The Prom" is a musical celebration of love ("is love is love is love") just waiting for you to join the party. Don't forget the corsage.
Approximately 2 hours including intermission
Kevin T. Baldwin is a member of the American Theatre Critics Association (ATCA)
@MetrmagReviews
@Theatre_Critics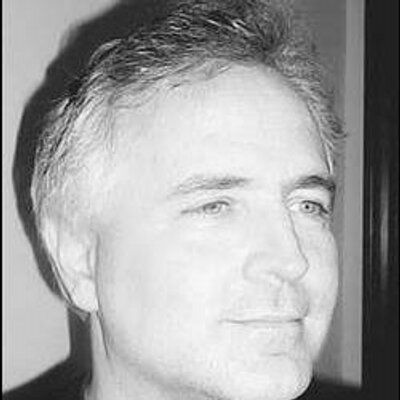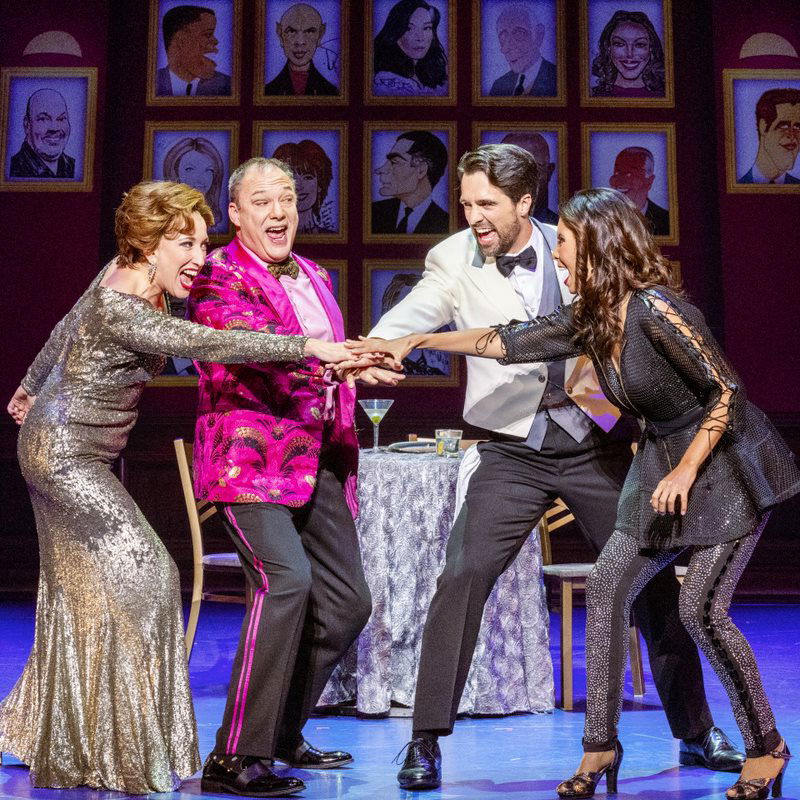 (PHOTO: The Touring Company of "The Prom" coming to the Hanover Theatre in Worcester, MA. April 26 through May 1, 2022. Photo by Deen van Meer)
"THE PROM" is the joyous Broadway hit that New York Magazine calls "smart and big-hearted" and The New York Times declares a Critic's Pick!
"The Prom consistently delivers on its entertainment promises as well as its Golden Age premise: MUSICALS, HOWEVER ZAZZY, CAN ADDRESS THE DEEPEST ISSUES DIVIDING US. Like a certain cockeyed optimist, you may even note a lump in your throat. It makes you believe in musical comedy again!" - The New York Times
Approximate run time 2 hours
"THE PROM"
It's a new musical comedy about big Broadway stars on a mission to change the world and the love they discover that unites them all.
"THE PROM" features direction and choreography by Tony® Award winner & 2019 Tony® Award nominee Casey Nicholaw (Mean Girls, The Book of Mormon), a book by Tony Award winner & 2019 Tony® , Drama Desk & Outer Critics Circle Award nominee Bob Martin (The Drowsy Chaperone) and 2019 Tony® , Drama Desk & Outer Critics Circle Award nominee Chad Beguelin (Aladdin), music by 2019 Tony® & Outer Critics Circle Award nominee Matthew Sklar (Elf) and lyrics by 2019 Tony® , Drama Desk & Outer Critics Circle Award Chad Beguelin.

Please note, shows and dates subject to change.
COVID-19 PROTOCOL
Most recent Hanover Theatre safety protocol details may be found here:
https://thehanovertheatre.org/plan-your-visit/safety-protocols/