(COVER PHOTO: Mark H. Dold in a scene from SpeakEasy Stage's "The Inheritance" now playing in Boston, MA. through June 11, 2022. Photo by Nile Scott Studios)
By Kevin T. Baldwin
METRMAG Reviewer
Contact: 774-242-6724
"Let's choose executors and talk of wills." (from "Richard II")

SpeakEasy Stage Company
Presents
"THE INHERITANCE"
A PLAY IN TWO PARTS
Written by Matthew López
Directed by Paul Daigneault
Cast Includes: Benjamín Cardona, Brandon Curry, Mark H. Dold, Travis Doughty, Kees Hoekendijk, Ricardo "Ricky" Holguin, Greg Maraio, Paula Plum, Jared Reinfeldt, Jo Michael Rezes, Eddie Shields, Dennis Trainor Jr., Mishka Yarovoy
South End / Calderwood Pavilion at the BCA

Performances:
April 22, 2022 through June 11, 2022
(Contact Box Office for Specific Times)
NOTABLE DATES:
Open Captioning – May 28 at 2pm (Part 1) and 7:30pm (Part 2), June 5 at 2pm (Part 1) and 7:30pm (Part 2)
Audio Description – May 14 at 2pm (Part 1), May 28 at 7:30pm (Part 2), June 4 at 2pm (Part 1) and 7:30pm (Part 2)
(Full disclosure: This reviewer missed the first 10 minutes of the 6 hour, 25 minute presentation of "The Inheritance" at SpeakEasy Stage Company in Boston due to the current construction ongoing at the Copley Square exit. Travelers should allow at least an extra hour for their trip into the city to see this or any Boston area show)
However, after jumping in just as the show seemed to hit its stride, any missed moments of dialogue were brief and did not diminish the enjoyment felt after witnessing the brilliant piece created by Matthew López, directed by Paul Daigneault and executed...without hesitation... by this tremendous cast.
"The Inheritance" was winner of the 2020 Tony Award for Best Play.
You do not have to be part of the "gay community," nor any other labeled "community," to appreciate the breadth of communal love between most of the play's characters.
There are many moments of levity and outrageous behavior that will make you laugh out loud. That is balanced by many moments of tenderness and poignancy that will make the tears flow almost uncontrollably.
It is a show that never ceases to engage, impact, amuse, infuriate, enthrall...but, mostly, it also never ceases to touch you.
Set between the years of 2105 and 2018, the epic takes us on an emotional journey looking at multiple generations of gay men attempting to forge a future for themselves amid a turbulent and changing America, one that sees the end of one presidency while facing the emergence of a far less enlightened administration.
Through this we meet Eddie Shields as "Eric" and Jared Reinfeldt as Toby" who lead the incomparable Boston cast that also includes Benjamín Cardona, Brandon Curry, Travis Doughty, Kees Hoekendijk, Ricardo "Ricky" Holguin, Greg Maraio, Paula Plum, Jo Michael Rezes and Mishka Yarovoy.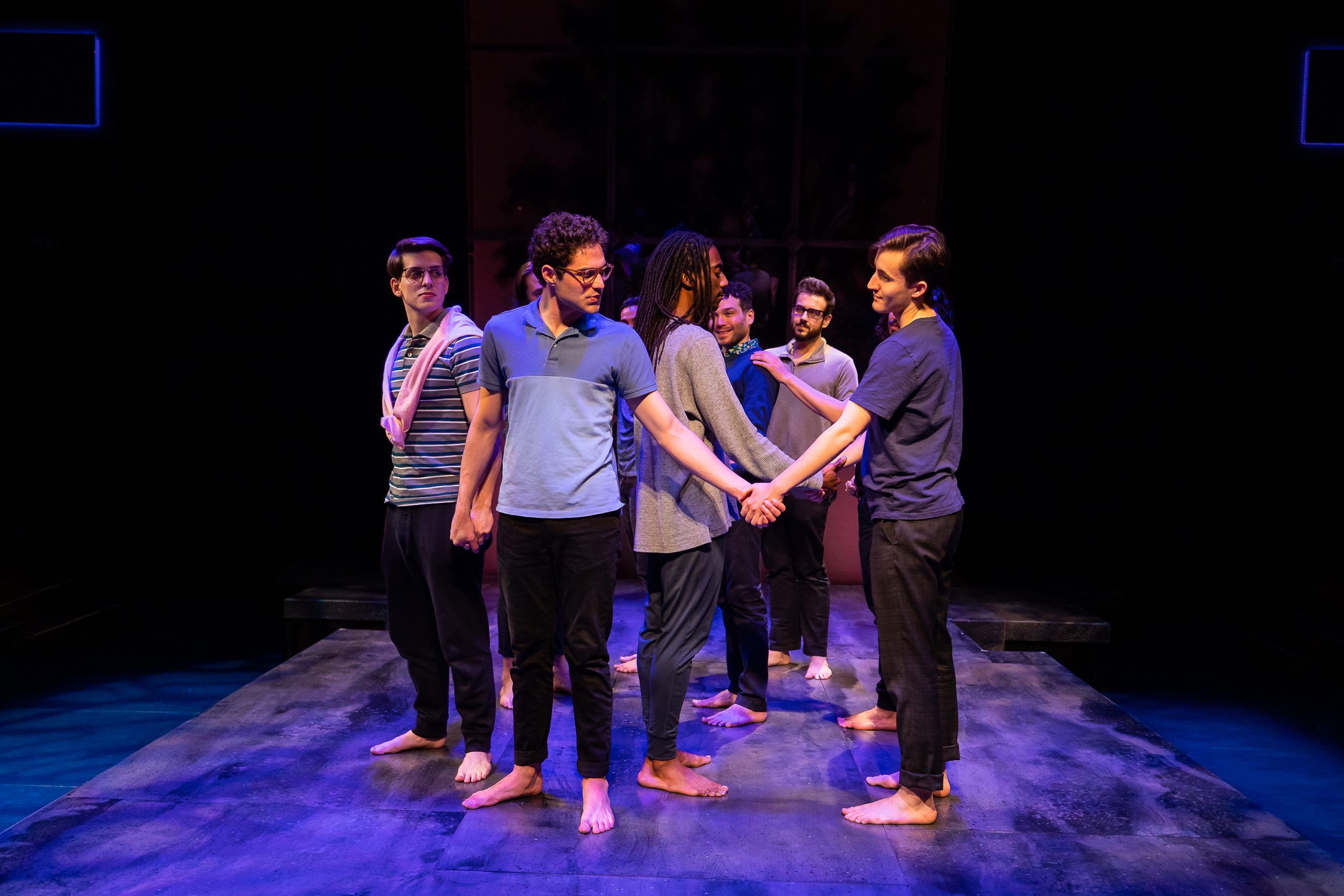 (PHOTO: The CAST of SpeakEasy Stage's "The Inheritance" now playing in Boston, MA. through June 11, 2022. Photo by Nile Scott Studios)
While the overall story arc centers mostly on the relationship between Eric and Toby, supported by the cast who also serve in great Greek Chorus fashion, "Inheritance" quickly evolves into multiple, more far-reaching concepts that greatly elevates the material from meandering at a more mediocre level (which would have made those six hours quite painful to have to sit through).
Catalysts to their ongoing relationship arrive in the form(s) of two men who greatly resemble one another yet could not be more unalike: "Leo" and "Adam," both expertly differentiated by Mishka Yarovoy.
As the tapestry evolves, none of these four men will ever be the same by the show's ultimate conclusion at a home that lends itself to both the concepts of "inheritance" and "legacies."
There are conversations by an older generation of gay characters, specifically Walter (tenderly and brilliantly played by Broadway veteran Mark H. Dold) and Henry (Dennis Trainor. Jr.) who seek to educate a younger generation of gay men as to the overwhelming impact of the AIDS crisis.
While of the same generation, the two men could not be more diverse themselves.
They explain, through numerous riveting monologues, just how the "gay plague" itself forced the rest of a society to look at what had been there all along but was shoved into the deepest, darkest recesses of that closed-minded society.
The society that was and, in part, still is...America.
America had to face what already existed and either accept or live in denial forever. How that really has turned out (so far) still is speculative but the legacy of that generation speaks volumes as to what "inheritance" is left to future generations. Unfortunately, in reality, the cost came at too high a price with so many lives lost.
Dold also much of the time serves as the show's primary Greek Chorus orator, "Morgan," based upon real life author Edward Morgan (aka "E. M.") Forster, who penned the 1913 piece "Maurice" a tale of homosexual love in early 20th-century England. Here López extends not only yields a touching homage to Forster, it is a virtual love letter to the man.
In fact, the entire play is one, big, beautiful love letter...not only to the past, but to the future.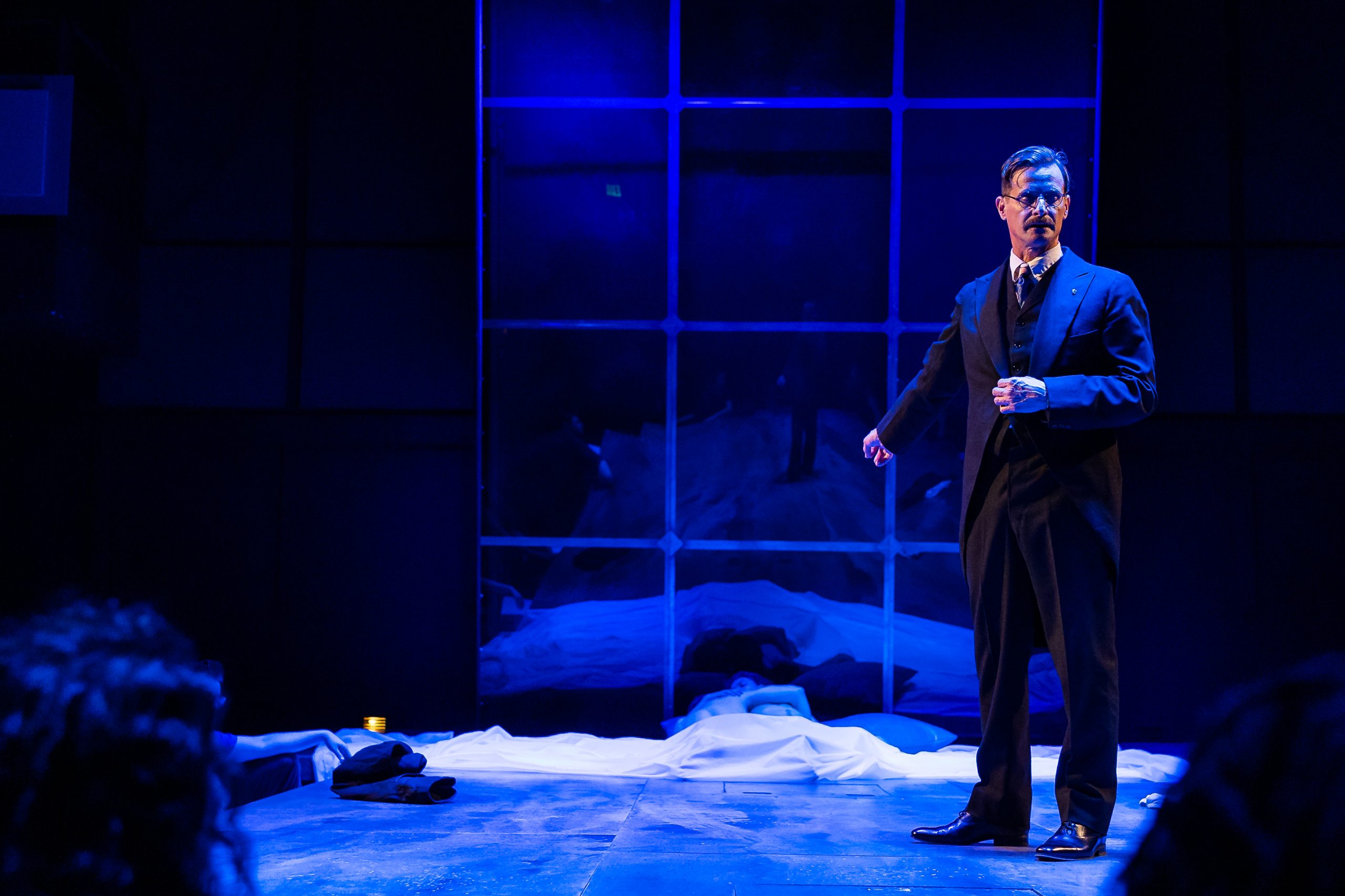 (PHOTO: Mark H. Dold in a scene from SpeakEasy Stage's "The Inheritance" now playing in Boston, MA. through June 11, 2022. Photo by Nile Scott Studios)
As to the length of the show: Yes, it is long. However, any culture that can binge-watch full seasons of "Bridgerton" or "Game of Thrones" should be able to sit through what basically equates to a six episode gay soap opera live on stage.
Simply have some fun and pretend it is a Netflix or Hulu mini-series and just "binge" (and, by the way, there is a "GOT" reference that, for fans, will yield one of the play's most brilliantly constructed asides in the show).
While it has moments where it feels very "stream of consciousness," López's dialogue has enough confidence in itself to poke fun at characters who disappear for long stretches ("patiently awaiting my return to the story") and the overwhelming length of the play ("The script is over 400 pages! You can't ask an audience to sit through a play that long").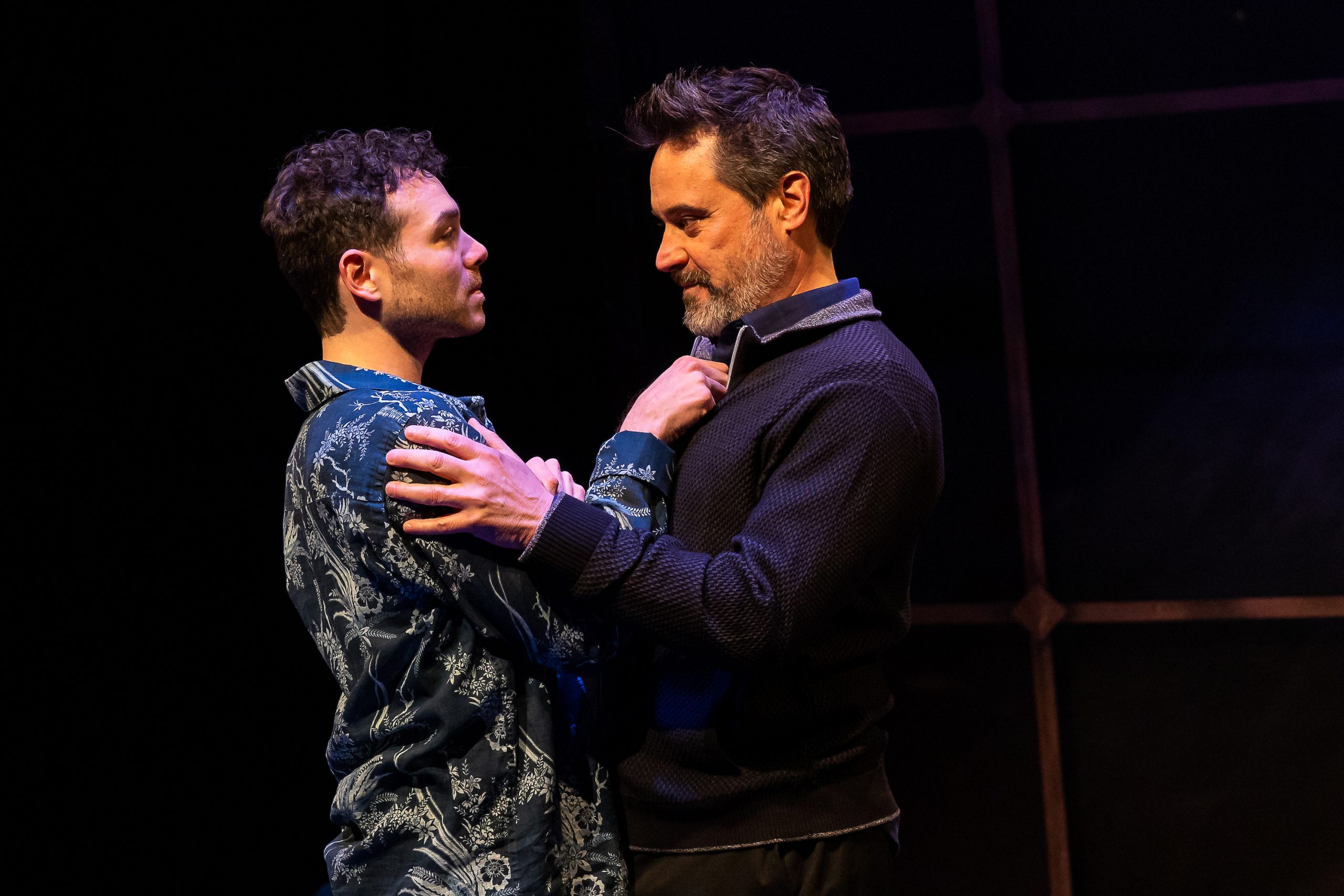 (PHOTO: Eddie Shields and Dennis Trainor Jr. in a scene from SpeakEasy Stage's "The Inheritance" now playing in Boston, MA. through June 11, 2022. Photo by Nile Scott Studios)
Yes, most definitely, this is a "soap opera" but it is one that presents a fine story arc that is a tremendously honest tapestry, weaving in threads of comedy, drama, history lesson, literature, mystery, contemporary dance, political and social commentary...and making it seamless from beginning to end.
This cast, these men, speak not only to issues that impact their immediate community - they speak to issues that impact us all. One even gets the sense that, at times, when they embrace each other, in many ways, they are taking us full on into that embrace, as well.
RUN TIME (Part 1): Approx. 3 hours, 15 minutes with two intermissions.
RUN TIME (Part 2): Approx. 3 hours, 10 minutes with two intermissions.
Kevin T. Baldwin is a member of the American Theatre Critics Association (ATCA)
@MetrmagReviews
@Theatre_Critics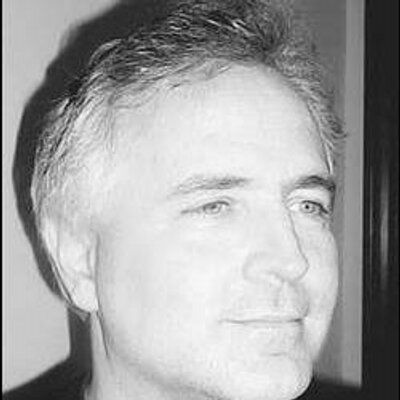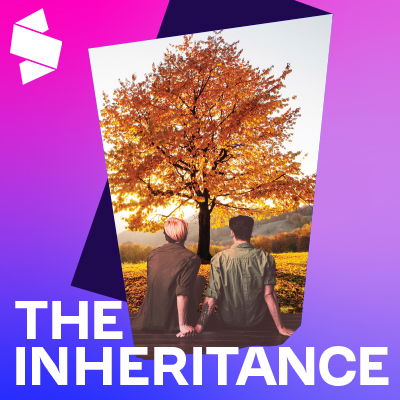 ABOUT THE SHOW
2019 Olivier Award Winner - Best Play!
Interweaving lives and spanning generations, The Inheritance brilliantly transposes E.M. Forster's novel Howards End to 21st century New York.
A generation after the peak of the AIDS crisis, what is it like to be a young gay man in New York?
What is the legacy left to them by previous generations?
What do they owe the future and each other?
Award-winning playwright Matthew Lopez explores these and many other profound themes through the turbulent and often hilarious experiences of a group of young ambitious New Yorkers in a work that has been hailed as "perhaps the most important American play of the century so far." (The Telegraph – UK)

ABOUT SPEAKEASY STAGE COMPANY
SpeakEasy Stage Company is a non-profit theatre company located in the South End of Boston and is led by award-winning Producing Artistic Director Paul Daigneault. SpeakEasy was named the Pavilion Resident Theater for the Boston Center for the Arts in 2007 and produces 28 weeks of new plays and musicals each season at the Nancy and Ed Roberts Studio Theater in the Calderwood Pavilion at the Boston Center for the Arts.
Subscription Information: Subscriptions for SpeakEasy Stage Company's 2021-22 Season are now on sale. To purchase or for more information, call 617-933-8600 or go online to https://www.speakeasystage.com/Season31.
Patrons with subscription questions may also call Jim Torres or Evan Turissini at 617-482-3279 or write Jim at JimTorres@SpeakEasyStage.com.
Administrative Office
539 Tremont Street
Boston, MA 02116
617-482-3279 phone
617-482-3280 fax
info@speakeasystage.com