(Cover Photo: Jason Bowen as "Sàngó"and Kelley Curran as "Hera" in a scene from "THE HALF-GOD OF RAINFALL" by Inua Ellams now playing at the American Repertory Theater in Cambridge, MA. through September 24, 2023. A co-production with New York Theatre Workshop. Photo Credit: Lauren Miller)


By Kevin T. Baldwin
METRMAG Reviewer
# 774-242-6724

"She asked why it happens? Keeps happening? What exact regime teaches males to take what isn't given? What riles them?"
- Inua Ellams
American Repertory Theater
Presents Inua Ellams'
"THE HALF-GOD OF RAINFALL"
North American-Premiere Play!
Written by Inua Ellams
Directed by Taibi Magar
Movement Direction by Orlando Pabotoy
Produced in partnership with New York Theatre Workshop
Cast Includes: Jason Bowen as "Sàngó"; Kelley Curran as "Hera"; Mister Fitzgerald as "Demi"; Patrice Johnson Chevannes as "Osún"; Russell G. Jones as "Elegba"; Michael Laurence as "Zeus"; Jennifer Mogbock as "Modúpé"
Additional Creative Team:
Scenic Design - Riccardo Hernández; Costume Design - Linda Cho; Lighting Design - Stacey Derosier; Sound Design - Mikaal Sulaiman; Projection Design - Tal Yarden; Orisha Movement Consulting/Choreography - Beatrice Capote; Intimacy Director - Ann James; Voice & Dialect Director - Dawn-Elin Fraser; Dramaturg - Iyvon E.; Production Stage Manager - Caroline Englander; Casting - The Telsey Office / Destiny Lilly, CSA
Performances:
September 8, 2023 through September 24, 2023
(Contact Box Office for Exact Times)
The American Repertory Theater at Harvard University (A.R.T.)
Loeb Drama Center, 64 Brattle Street, Cambridge, MA 02138
Four-play subscriptions are now on sale to A.R.T. supporters and will be available to renewing subscribers and the general public in June.
Visit AmericanRepertoryTheater.org/Subscribe for more information.
Throughout 2023/24, A.R.T. will:
Partner with the Harvard Office for Gender Equity to be in dialogue around the themes of A.R.T.'S programming and evolve A.R.T.'s organizational culture;
Continue to develop Essential Questions that will drive artistic exploration and audience engagement opportunities around each production;
Continue to collaborate with Artists for Humanity, a Boston-based non-profit that provides teens the keys to self-sufficiency through paid employment in art and design, engaging AFH teens to create art inspired by the Essential Questions
Offer the public opportunities to engage with new works in development, including an October reading of "The Odyssey" by Kate Hamill (Sense & Sensibility). Additional details will be announced in the coming weeks.
Additional programming and initiatives will be announced at a later date.
Season support is provided by Harvard University, The Barr Foundation, The Bob and Alison Murchison New Work Development Fund, The Shubert Foundation, National Endowment for the Arts, Massachusetts Cultural Council, Barton & Guestier, and Meyer Sound.
COVID 19 PROTOCOLS
Contact Venue for Most Updated COVID-19 Safety Protocols and Information.
American Repertory Theatre (ART) engages in a full court press with their latest production, "THE HALF-GOD OF RAINFALL" - and ends up getting the slam dunk - a spectacularly clever, exciting modern day fairy tale that kicks off their 2023-2024 season.
From award-winning poet and playwright Inua Ellams, "HALF-GOD" is an epic that intersperses both traditional and contemporary storytelling styles with exuberant staging - and the combination is enthralling, to be sure.
The ART production is produced in partnership with New York Theatre Workshop and is ably directed by Taibi Magar.
The tight-knight ensemble of seven performers barely ever leaves the stage (except to obtain some costume pieces or props), sharing in the narration of the piece and, throughout a multitude of set changes, keep things moving along at an exceptionally brisk pace.
At the outset, the stage is 'bathed' in what appears to be a blue watercolor collage but soon this cloud bursts into all sorts of images including, but not limited to...actual water - in the form of rain pouring down on stage.
Under Magar's direction, there is never a dull moment and the astounding technical elements must be seen to be believed. There is an exquisite combination of both light and sound (along with other effects) aiding the show to achieve its fullest visceral potential as it conveys its message.
The gripping story examines spirituality vs. folklore, destiny vs. ability, dreams vs. reality, lies vs. truth. There are themes of jealousy, pride, patriarchy, privilege, vanity and vengeance.
It also makes clear that even the strongest, most dangerous, most ruthless of deities is no match against one angry mother.
From the outset of this fantastical, eccentric storytelling experience, basketball is symbiotic with Yoruba spirituality and Greek mythos.
Accept this beautiful amalgam and what follows will certainly astound and amaze.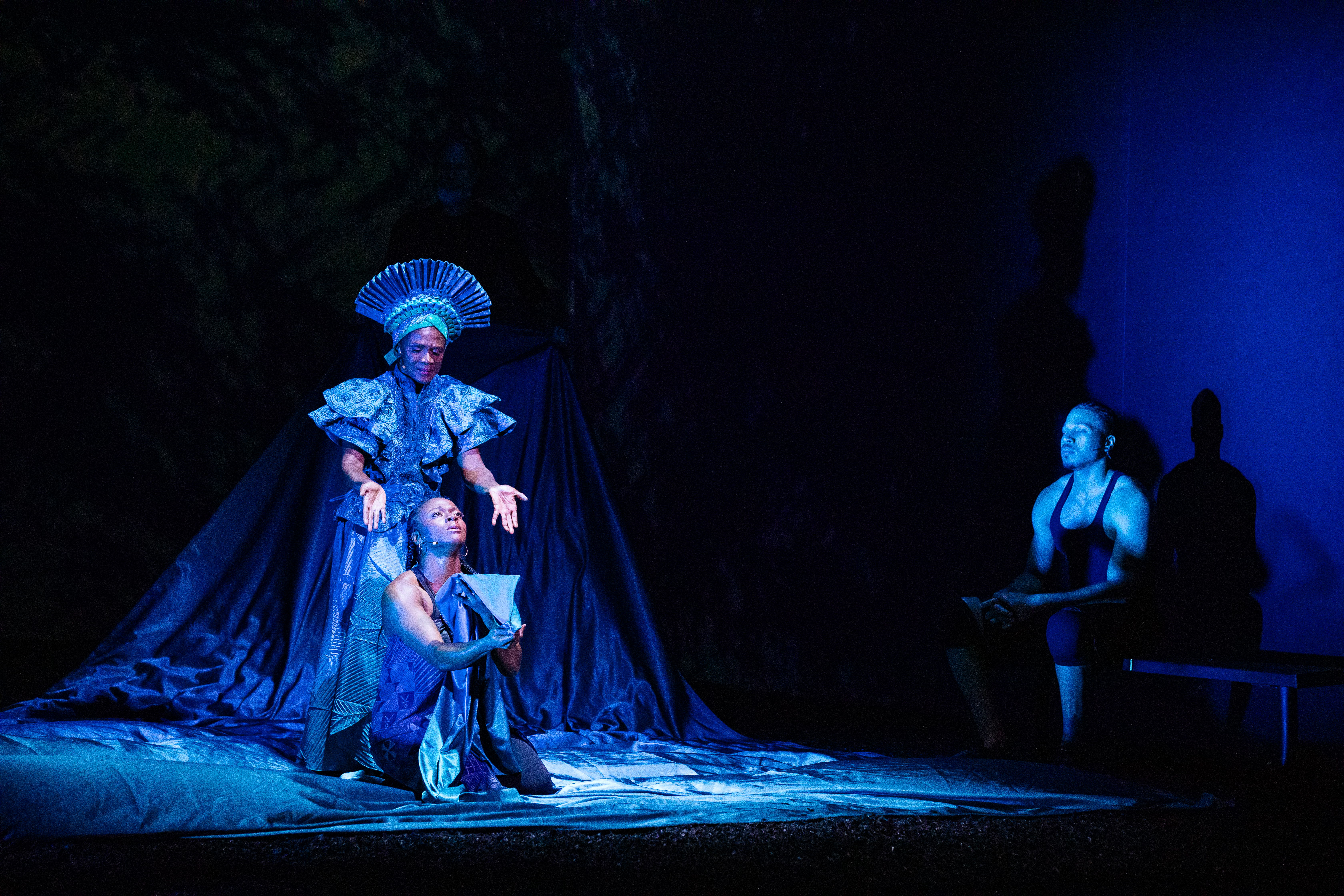 (Photo: Patrice Johnson Chevannes as "Osún", Jennifer Mogbock as "Modúpé" and Mister Fitzgerald as "Demi" in a scene from "THE HALF-GOD OF RAINFALL" by Inua Ellams now playing at the American Repertory Theater in Cambridge, MA. through September 24, 2023. A co-production with New York Theatre Workshop. Photo Credit: Lauren Miller)
The story takes place in a tiny village in Southwest Nigeria but soon moves above the beautiful African skies to the mythical Mount Olympus.
Demi (Mister Fitzgerald) is half Nigerian-mortal, half Greek-God.
As part god, when Demi is angry or sad, storms arise and fall as a result. As part mortal, Demi doesn't miss his shot on the local basketball court and soon everybody takes notice of his amazing skillset.
As his ability in the game grows, so does his fame and soon Demi becomes a legend, shooting as if he could literally "rain down" shots, sparking other deities to stir, with some not too thrilled with the level of celebrity that has been bestowed upon the young Demi (aka the "Rainman").
In basketball terms, this sets up a "man-to-man" offensive - or, rather, a "man-to-god" offensive and one no one, including Demi, can afford to lose.
Demi incurs the wrath of his father, the menacing god Zeus (Michael Laurence), while Demi's mortal mother, Modúpé (Jennifer Mogbock), seeks to take matters into her own hands and, as she goes above and beyond, the consequences change their lives forever.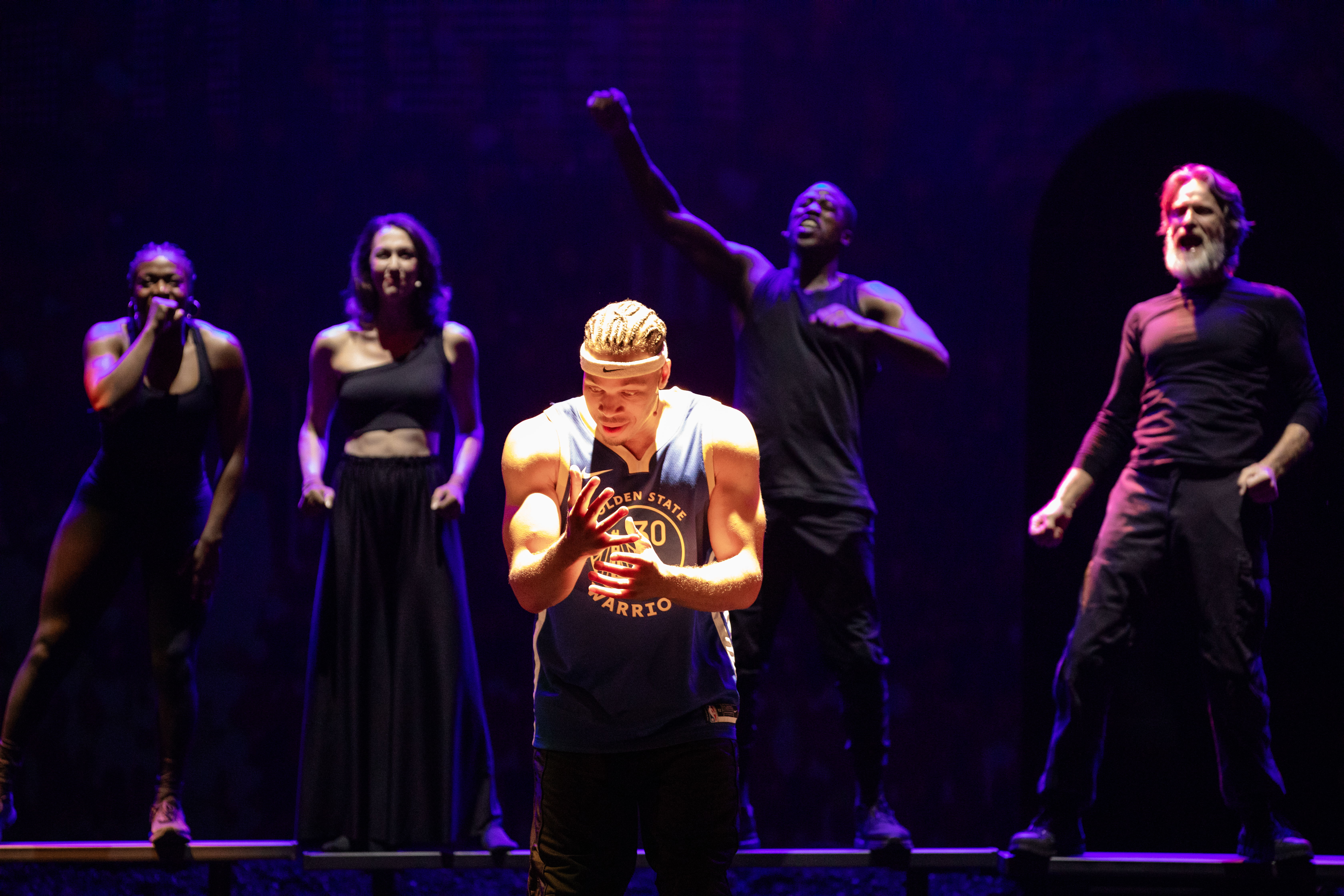 (Photo: Mister Fitzgerald as "Demi" (center), Jennifer Mogbock, Kelley Curran, Jason Bowen and Michael Laurence in a scene from "THE HALF-GOD OF RAINFALL" by Inua Ellams now playing at the American Repertory Theater in Cambridge, MA. through September 24, 2023. A co-production with New York Theatre Workshop. Photo Credit: Lauren Miller)
The horrific recounting of Demi's conception achieved by a narcissistic, abusive, predatory Zeus on an unsuspecting young Modúpé leads Demi to seek a showdown with his "father" but others caution him against challenging the god.
As mentioned, the ensemble share fairly equally in the roles they portray to propel the story along.
However, Jennifer Mogbock as Modúpé excels at the task of delving deep into the complex, multiple layers within the character and bringing them to the surface.
A mother to this "HALF-GOD," a child not of her choosing, yet Modúpé is unapologetic in her devotion for her son and fierce as she seeks to protect him from those who wish him harm.
Another standout is Mister Fitzgerald as Demi who begins an odyssey of growth leading him to his ultimate confrontation with his father.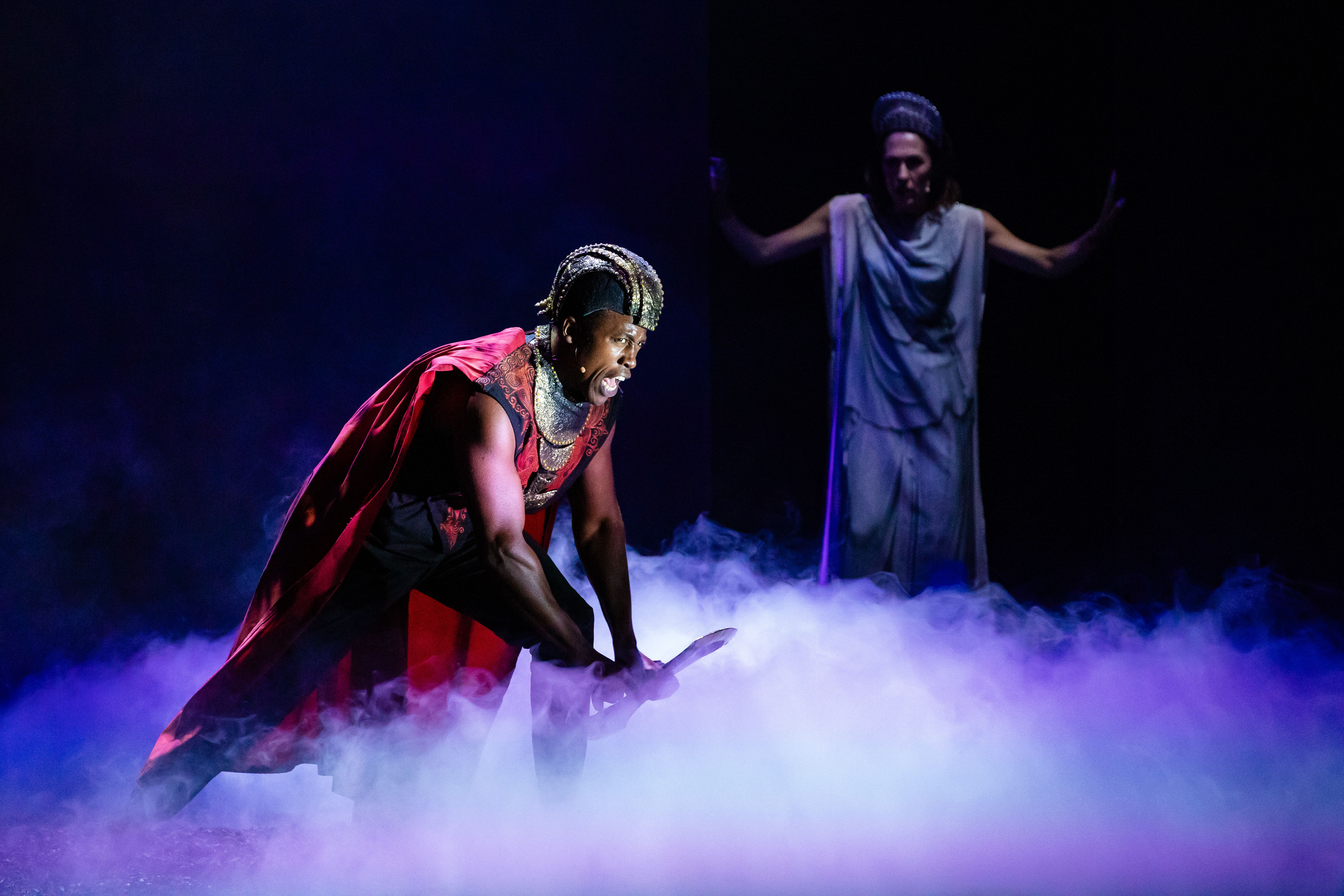 (Photo: Jason Bowen as "Sàngó" and Kelley Curran as "Hera" in a scene from "THE HALF-GOD OF RAINFALL" by Inua Ellams now playing at the American Repertory Theater in Cambridge, MA. through September 24, 2023. A co-production with New York Theatre Workshop. Photo Credit: Lauren Miller)
In addition to the character of Hera, Kelley Curran also portrays an assortment of characters, some requiring split second changes which is accomplished flawlessly.
Jason Bowen is an imposing presence as Sàngó, the lightning god who commands the sun and thunder as is Patrice Johnson Chevannes as Osún perfectly cast to portray the goddess of divinity, femininity, fertility, beauty, and love - all of which will be required to save the day as Ellams' story gets more intense.
Russell G. Jones as Elegba the trickster god of the Yoruba people of Nigeria serves the story well acting as messenger between the gods and people.
Michael Laurence is completely unbridled as the evil "Zeus" who is unwavering in his quest to be the top dog among the top gods and his upstart son shall not stop him in that quest.
Costumes were not only resplendent at times they were all designed for quick access allowing for the multitude of character changes to occur seamlessly.
In the script, the announcement of each act and scene was "required" - which tended to remind audiences of just how long 90 minutes without an intermission can seem by the time you get to "Act Three, Scene Two."
The above never felt required because, thanks to the astute staging and execution by the cast, the story moved along so well any time passage was evident.
While the subject matter gets excruciatingly dark at times with themes of cruelty, dystopian domination and rape, the show is actually kept very funny most of the time thanks to the pacing of the dialogue.
This is a good thing because, without the humor, the overall story construct by Inua Ellams could have become lethargic and ungodly dull. Thanks to this maintained balance, the material excels.
"THE HALF-GOD OF RAINFALL" is only playing for a limited time. So, do not miss out on seeing this impeccably produced production which continues at the Loeb Drama Center in Cambridge until September 24th.
Approximately 90 minutes with no intermission.
Kevin T. Baldwin is a member of the American Theatre Critics Association (ATCA)
@MetrmagReviews
@Theatre_Critics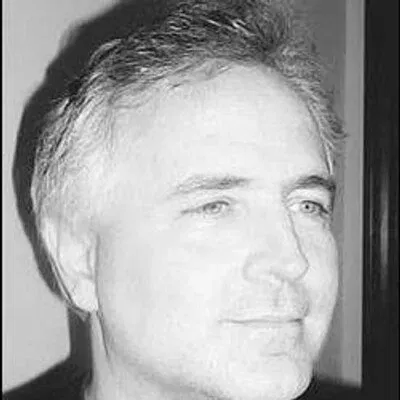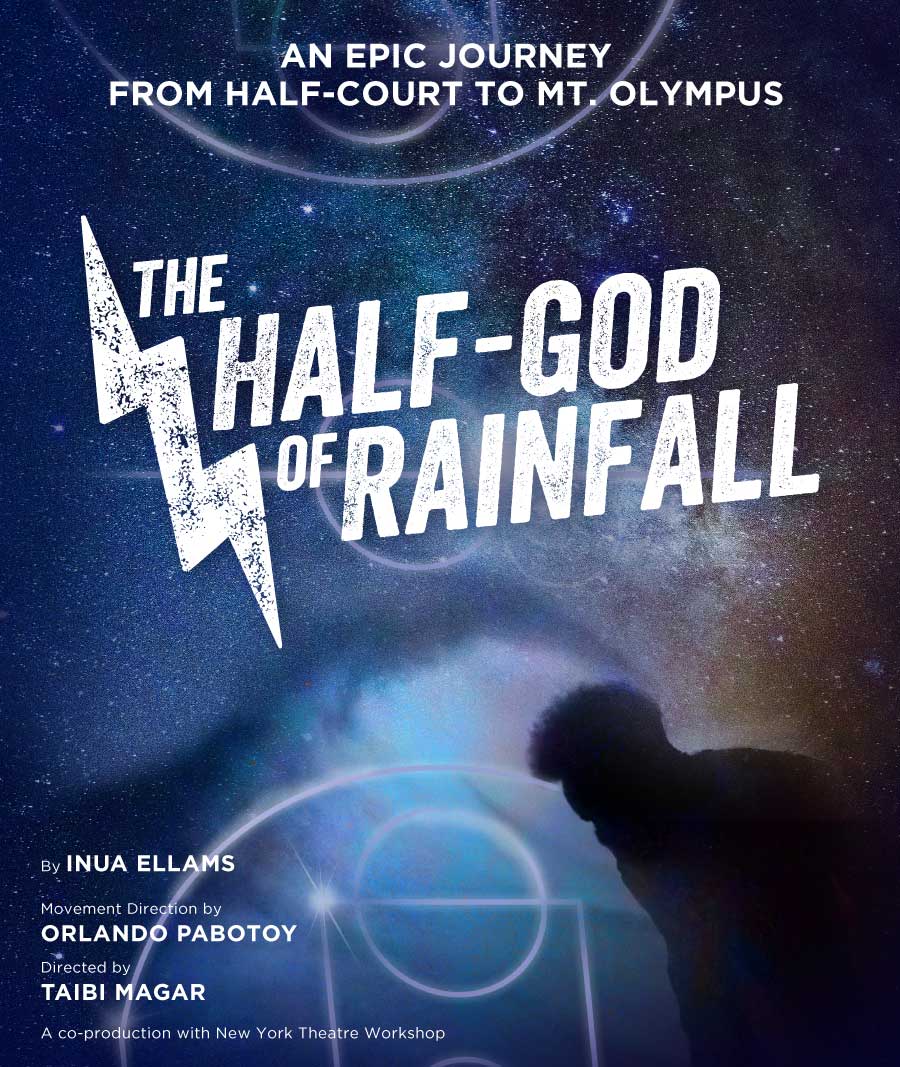 ABOUT THE SHOW
"THE HALF-GOD OF RAINFALL"
★★★★ "Striking." — The Guardian
When Demi - half Greek god, half Nigerian mortal - takes his first shot on a basketball court, the deities of the land wake up.
But as Demi's skills propel him from his village in South West Nigeria to the NBA playoffs and the London Olympics, Zeus gets jealous of his game.
From award-winning playwright and poet Inua Ellams ("Barber Shop Chronicles") comes the new epic "THE HALF-GOD OF RAINFALL" fusing Greek mythology and Yoruba spirituality, in which mothers, daughters, and goddesses rise up against the entitled lord of Mount Olympus.
"THE HALF-GOD OF RAINFALL" is produced in partnership with New York Theatre Workshop and is directed by Taibi Magar ("Twilight: Los Angeles, 1992"; "Macbeth In Stride"; "We Live in Cairo").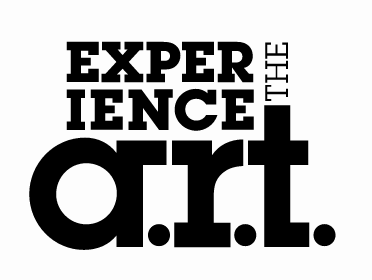 ABOUT THE AMERICAN REPERTORY THEATER
MISSION
The American Repertory Theater at Harvard University is dedicated to expanding the boundaries of theater, always including the audience as a partner.
VISION
We focus on the research and development of groundbreaking theatrical experiences that catalyze dialogue and transformation. We believe that by engaging our hearts, minds, and bodies, theater has the power to heal and imagine collective pathways forward. We commit to advancing public health in our practice and our programming, recognizing that racism in America is a national public health crisis. Our new home in Allston will be a breathable and healthy building envisioned as a town hall for the twenty-first century. Inspired by the model of a teaching hospital, the building will be a vibrant center for research, experiential pedagogy, and performance. We build community with our audiences, artists, students, staff, and neighbors across Greater Boston, embracing theater's power to cultivate the full breadth and beauty of our shared humanity. We affirm and celebrate a multitude of perspectives and experiences that reflect the diversity of our country and world. We are dedicated to making a welcoming and accessible space for people of any identity, background, or ability.
VALUES
We hold the institution and each other responsible and accountable for living our shared values. There is no hierarchy to these values; they are all equally important and interrelated. We acknowledge that as an institution we must devote time to implementing and sustaining these values:
We center anti-racism
Habituate anti-racist practices in our policies, structure, and culture
We lead with inquiry
Ask questions in a spirit of brave curiosity in our never-ending journey of learning and growth
We believe in collaboration
Work together with trust and respect to unlock collective creativity
We practice adaptability
Challenge assumptions and create capacity to support "next" practices
We embrace regenerative practice
Promote the health and vitality of our planet, our organization, and each other
American Repertory Theater (A.R.T.)
Loeb Drama Center
64 Brattle Street
Cambridge, MA 02138
Phone # 617-547-8300