(Cover Photo: Ed Hoopman, Shani Farrell, Joshua Wolf Coleman, Grace Experience, Lewis D. Wheeler, Scot Colford in Lauren Gunderson's "The Book of Will," at The Lyric Stage from February 25 through March 27, 2022. Tickets available at the Lyric box office or by calling # 617-585-5678. Photo: Mark S. Howard)


Kevin T. Baldwin
METRMag Reviewer
# 774-242-6724
"O learn to read what silent love hath writ!
To hear with eyes belongs to love's fine wit. "
(23rd Sonnet)


The Lyric Stage Company
Presents
"The Book of Will"
A legacy at stake. No money. No experience. No stopping them.
Written By Lauren Gunderson
Directed By Courtney O'Connor°
Performances:
February 25 through March 27, 2022
(Contact Box Office for Exact Times)
Cast Includes: Ed Hoopman*, Joshua Wolf Coleman*, Will McGarrahan*, Shani Farrell, Sarah Newhouse*, Scot Colford, Grace Experience*, Lewis D. Wheeler*, Hector Toledo Jr., and Fred Sullivan Jr*., Cassandra Meyer, Matt Ryan.
* Member of Actors' Equity Association, the Union of Professional Actors and Stage Managers in the United States
** Represented by United Scenic Artists, Local USA 829 of the IATSE
°Stage Directors and Choreographers Society
While the concept of the story may, at first glance, seem familiar, the latest Lyric Stage production of "The Book of Will" is, quills down, one of the most gratifying and funniest plays to hit Boston this year.
This is mostly credited to the relationships between the various characters which comes across as completely genuine instead of as a farcical device. The show is funny without having to lower itself to become more schtick than substance.
The cohesive and talented cast, sincere in both approach and execution, and under the focused direction of Courtney O'Connor, made the show an absolute joy to watch.
There have been numerous plays written by William Shakespeare staged over the centuries, but the world wouldn't have had much source material to produce if not for those who took upon themselves to gather, combine and produce a comprehensive collection of all the Bard's works.
Without the early efforts of those like Henry Condell (Ed Hoopman) and John Heminges (Joshua Wolf Coleman), the world might never have read "MacBeth," "Hamlet," "Romeo and Juliet," the comedies, tragedies, sonnets, etc.
However, as "The Book of Will" begins, Condell and Heminges are seated with fellow actor friends at a tavern following a wretched Shakespearean performance taking place shortly after the death of the Bard, who was both their friend and mentor.
Tired of seeing the words of Shakespeare massacred by mediocre actors, they decide to create the "First Folio" of Shakespeare for posterity.
They have the support of family, friends and colleagues, but there's just one problem - they cannot afford to produce such a massive volume of work.
That is when they must reach out to those who were not always kind to Will - rival poet Ben Johnson (Fred Sullivan, Jr.) and printer-publisher William Jaggard (Will McGarrahan).
As with actors Hoopman and Coleman, scenes involving Sullivan and McGarrahan are superb, elevating the comedy without plunging into camp.
Performances also deserving of equal praise include Shani Farrell as Elizabeth Condell, Henry's resourceful wife, Grace Experience as John's fiery daughter, Alice, and Sarah Newhouse as John's enterprising wife, Rebecca.
Without their resilience, persistence, forceful nature and respective contributions, the literal book in the "Book of Will" would certainly never have made it beyond the concept stage.
If it were just this basic premise driving the bulk of antics involved in the story, "The Book of Will" wouldn't be much of a play at all as we have seen similar fare and farce before.
However, it is the deeply-rooted interpersonal relationships of the characters where the script by Lauren Gunderson succeeds.
Gunderson's character backstories are constructed with such depth, giving the performers great material layers with which to work. The performers bring those layers out on on stage making you believe 100 percent in these relationships.
There were some occasional line stumbles at this performance but there are so many great scenes, particularly those involving actors Hoopman and Coleman, which anchor the pacing and thus prevents the play from becoming trite or farcical.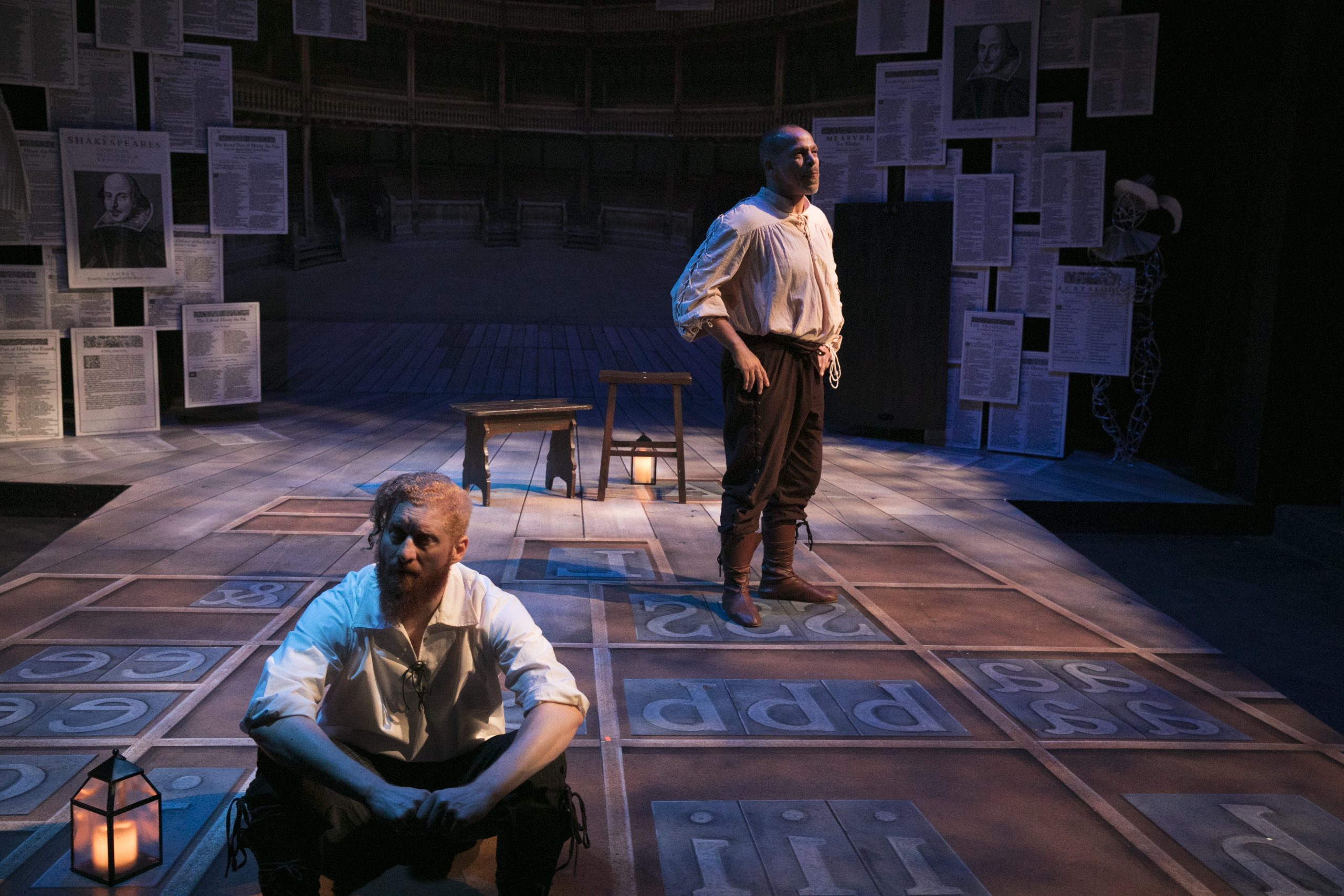 (Photo: Ed Hoopman and Joshua Wolf Coleman in a more poignant scene from Lauren Gunderson's "The Book of Will," at The Lyric Stage from February 25 through March 27, 2022. Tickets available at the Lyric box office or by calling # 617-585-5678. Photo: Mark S. Howard)
Taking place amid the backdrop of Elizabethan London, the set used for the production embraces the "book" by surrounding the stage with its pages. The minimalist set works perfectly as it is strictly limited to just a few chairs, benches and an adaptable table.
"The Book of Will" is a wonderful story of love, enterprise, and compassion - of a belief in something held only by a few, resilient souls. A belief in something greater than themselves, in someone (Will) they believed was greater than all writers who came before. A belief which they hope will blossom to become a belief held by the world. Let us hope they "will" succeed.
The show's approximate run time is two hours, 15 minutes with one intermission.
Kevin T. Baldwin is a member of the American Theatre Critics Association (ATCA)
@MetrmagReviews
@Theatre_Critics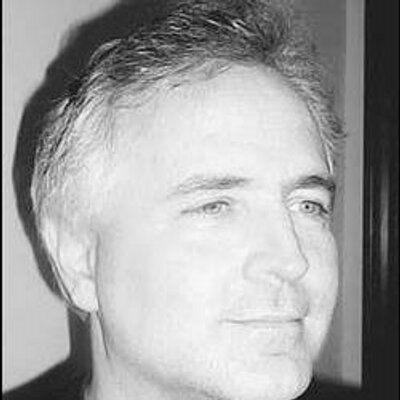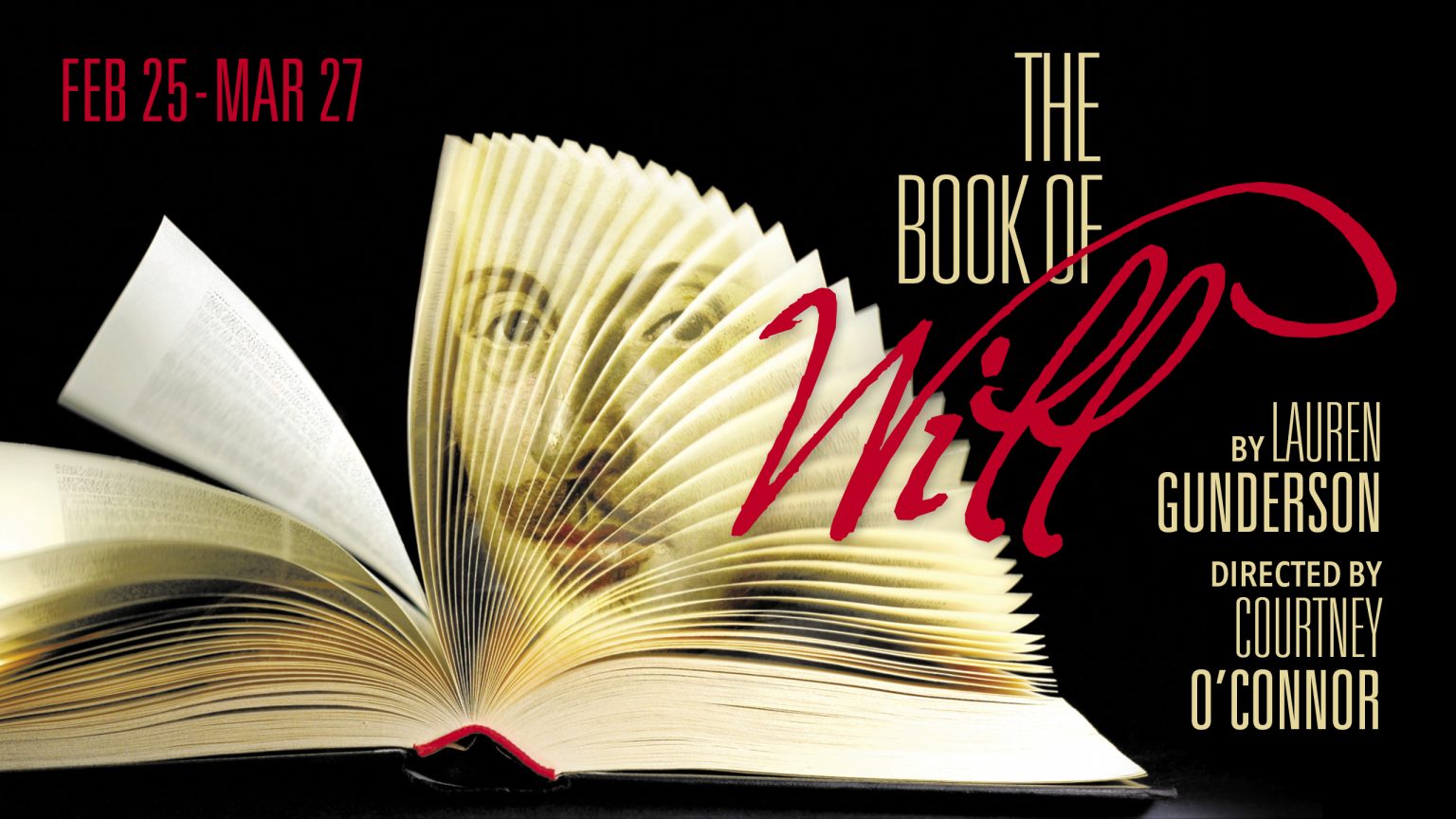 ABOUT THE SHOW
"The Book of Will," by Lauren Gunderson and directed by Lyric Stage Artistic Director, Courtney O'Connor° is an intimate backstage pass about a group of friends (Shakespeare's nearest and dearest in this case) who make the impossible happen and forever change the way great works of the theater are preserved for generations to come.
Seven years after the death of Shakespeare, a small group of unexpected heroes with no money, resources, or experience come together to compile what would become Shakespeare's First Folio.
This rapid fire and buoyant play tells the story of those who knew Shakespeare best as they fight to collect 37 of his plays into one volume against all odds.
Their translation of words from the stage to the page would forever change theater and literature.
"The Book of Will" is a love letter to Shakespeare, the power of art, and the stage.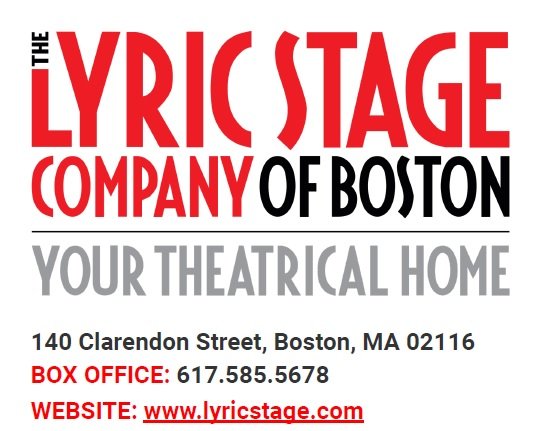 ABOUT THE LYRIC STAGE OF BOSTON
Founded in 1974 and in residence at 140 Clarendon Street since 1991, the Lyric Stage Company is Boston's oldest resident theatre company. Our mission is to produce and present live theatre in Greater Boston with an intimate approach that promotes inclusivity and connection. The Lyric Stage leads an effort to integrate live theater and theater education into the lives of all residents of greater Boston.
140 Clarendon Street
Boston, MA. 02116
BOX OFFICE: 617-585-5678