(Cover Photo: The CAST of the Alan Menken musical "SISTER ACT," now playing at Lyric Stage Company in Boston, MA. through May 14, 2023. Photo Credit Mark S. Howard)



By Kevin T. Baldwin
METRMAG Reviewer
# 774-242-6724

"And as a sister and a friend, I'll be a sister 'til the end, and no one on this earth can
change that fact...I'm part of one terrific sister act." - Lyrics by Glenn Slater

Lyric Stage Company
Presents the Musical
"SISTER ACT"
Music by Alan Menken
Lyrics by Glenn Slater
Book by Bill Steinkellner & Cheri Steinkellner
Additional Materials by Douglas Carter Beane
Directed by Leigh Barrett
Assistant Director Mark Linehan
Music Director David Freeman Coleman
Choreographer Dan Sullivan
Cast Includes: Beth Gotha*, Jackson Jirard, Joelle Lurie*, Amie Lytle, Cristhian Mancinas-García, Cheryl McMahon*, Davron S. Monroe*, Kara Chu Nelson, Yewande Odetoyinbo*, Meghan Rose, Carolyn Saxon*, Kathy St. George*, Damon Singletary*, Kira Troilo*, James Turner, Todd Yard, Jennifer Bubriski, Alan Cid, Lillian Salazar.
Additional Creative Team:
Scenic Design - Jenna McFarland Lord; Costume Design - Kelly Baker; Lighting Design - Christopher Brusberg; Sound Design -Alex Berg; Production Stage Manager - Nerys Powell*; Rehearsal Production Stage Manager - Thomas M. Kauffman*; Assistant Stage Manager - Polly Feliciano*; Props Artisan - Karissa Roberts; Wardrobe - Joey Pisano; Assistant Wardrobe Supervisor/Wig Supervisor - Kathleen Shanahan; Head Electrician - Gabriel Goldman; Sound Supervisor - Sean Doyle.
* MEMBER OF ACTORS' EQUITY ASSOCIATION, THE UNION OF PROFESSIONAL ACTORS AND STAGE MANAGERS IN THE UNITED STATES
** REPRESENTED BY UNITED SCENIC ARTISTS, LOCAL USA 829 OF THE IATSE
° STAGE DIRECTORS AND CHOREOGRAPHERS SOCIETY
Performances:
April 7, 2023 through May 14, 2023
(Contact Box Office for Exact Times)
140 Clarendon Street, Boston, MA 02116
BOX OFFICE # 617-585-5678
Lyric Stage Company presents a simply divine staging of the musical adaptation of "SISTER ACT."
There have been a multitude of musicals based on popular movies which have achieved anywhere from zero to relative success.
"SISTER ACT" is such an adaptation which clearly falls somewhere in between, but the Lyric production is still well worth seeing.
When the show premiered on Broadway in 2011, it was met with mixed reviews yet still managed to garner a Best New Musical Tony nomination in the process of its run of 28 previews and 561 performances.
Under the sharp direction of Leigh Barrett with choreography by Dan Sullivan, the production makes perfect use of the space at Lyric, working on multiple levels and using minimal sets to help maximize the overall space.
There is a weakness in the script which is quite apparent. The first fifteen minutes of Act One is an absolutely painful train wreck of exposition as the stage is filled with trite musical numbers and cliché, 1970s class stereotypes. The musical adaptation moved the setting from the movie's 1990s San Francisco to 1970s Philadelphia.
Fortunately, once this time passes, the remainder of the show is where, thankfully, the real payoff begins.
Deloris Van Cartier (Yewande Odetoyinbo), an average lounge singer who fancies herself the next Donna Summer (remember, it is the 1970s) witnesses her boyfriend, crime boss Curtis Jackson (Damon Singletary), murder one of his thugs who he believes has turned informant.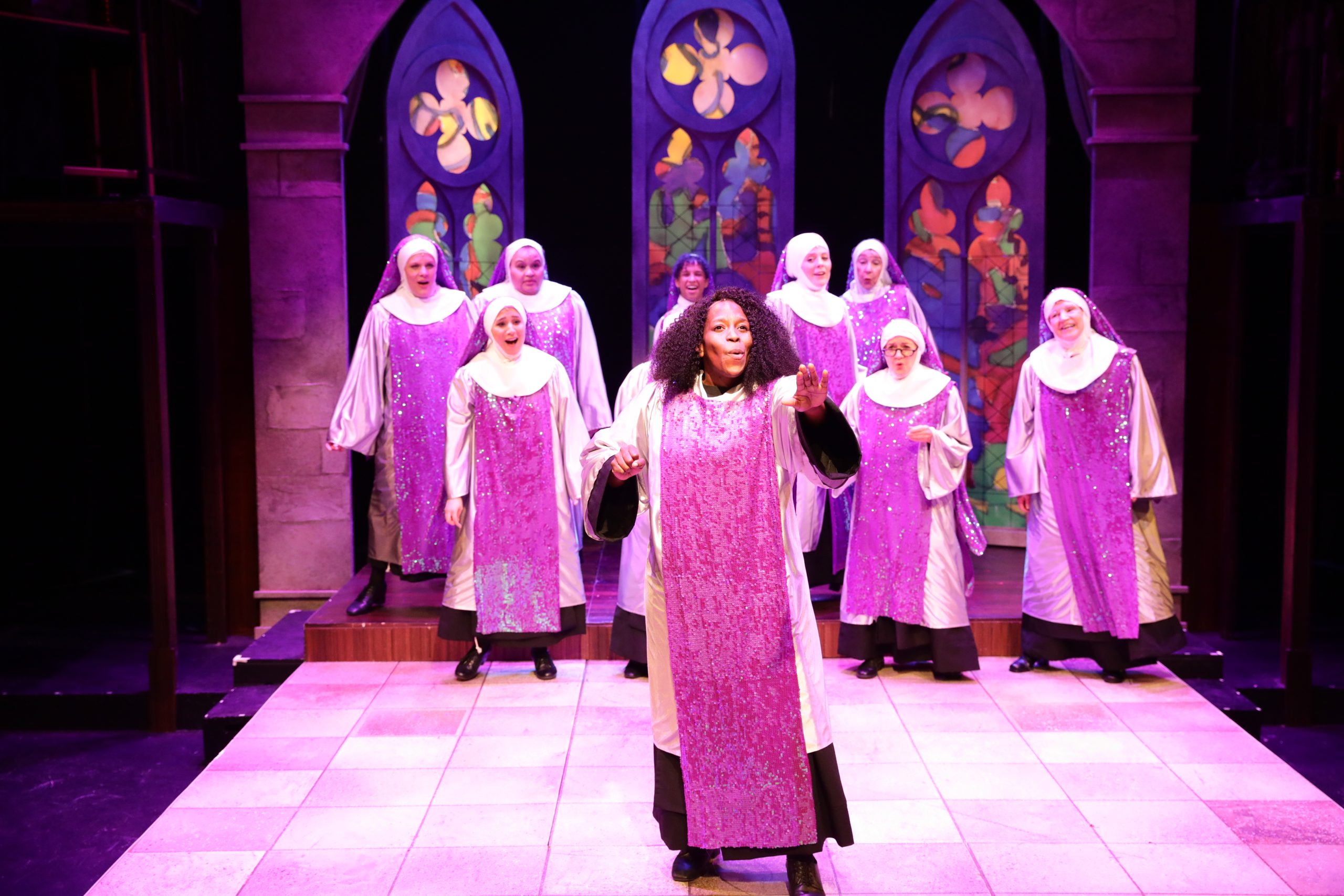 (Cover Photo: Yewande Odetoyinbo and the CAST of the Alan Menken musical "SISTER ACT," now playing at Lyric Stage Company in Boston, MA. through May 14, 2023. Photo Credit Mark S. Howard)
Odetoyinbo is fabulous as Deloris - not only showing the more boisterous side of the character but, also, conveying the inner child who recalls her days as a former Catholic school student.
Curtis believes Deloris will "rat" him out and orders his men (or rather what is left of them) to kill her. Jackson's trio of inept henchmen are delightfully played for nothing but laughs by Cristhian Mancinas-García, Jackson Jirard and James Turner.
Deloris runs to Lt. Eddie Souther (Davron S. Monroe), aka "Sweaty Eddie," a cop who was once a classmate of hers and asks for his help.
Eddie hides Deloris in the last place he believes anyone would look for her – a convent.
There, Deloris meets the convent's stringent Mother Superior (Cheryl McMahon) who takes an immediate dislike to Deloris but takes her into the struggling convent's sanctuary at the behest of the Monsignor (Todd Yard).
Deloris, disguised as a nun, immediately bonds with the sisters of the convent, including the eclectic trio of Sister Mary Patrick (Joelle Lurie), Sister Mary Robert (Kira Troilo) and Sister Mary Lazarus (Kathy St. George) who urge Deloris to take over the choir.
When she does, through her efforts, Deloris helps breathe new life into the stagnating church. It is here that the story really takes off and the exceptional cast begins to gel on stage.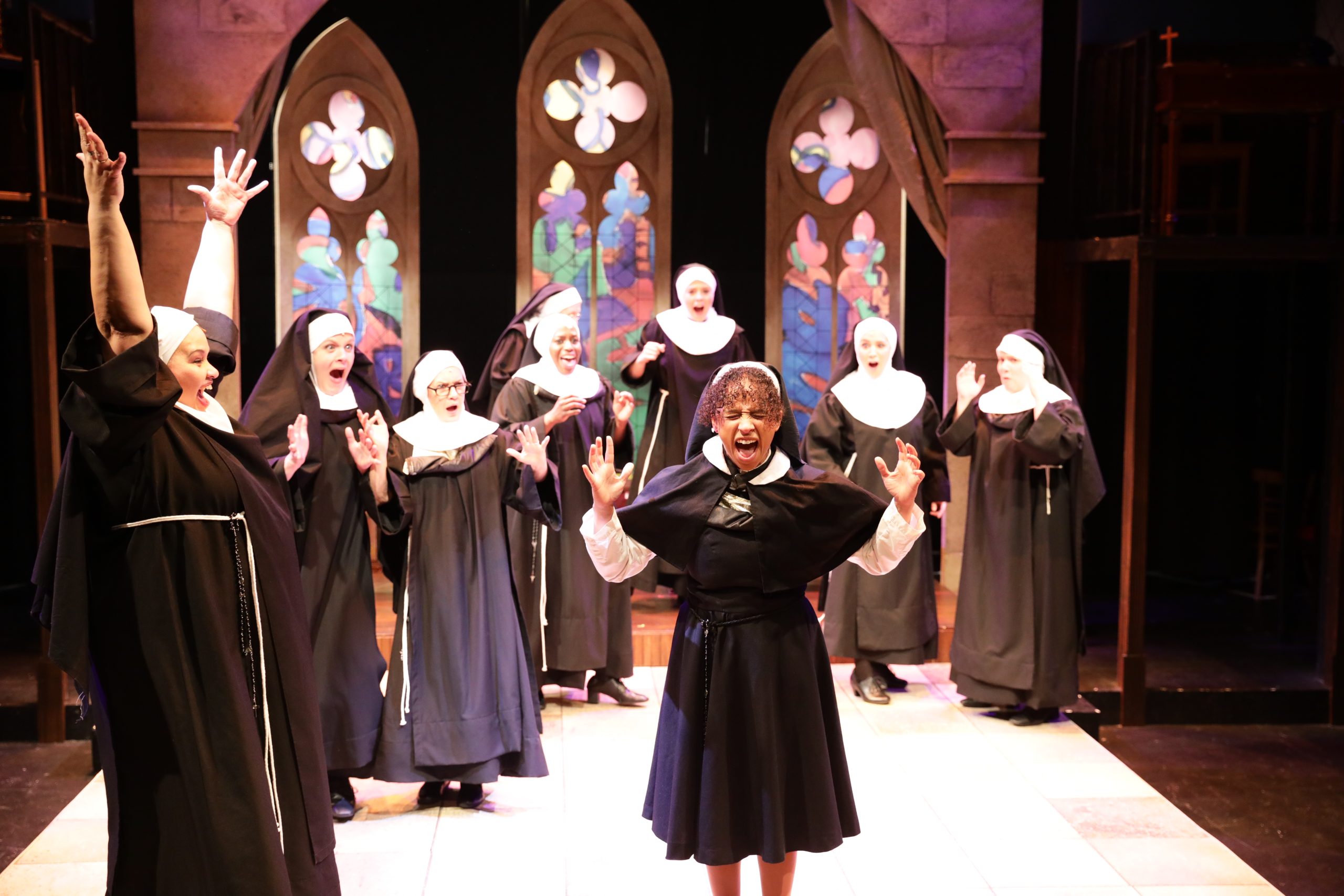 (Cover Photo: Kira Troilo and the CAST of the Alan Menken musical "SISTER ACT," now playing at Lyric Stage Company in Boston, MA. through May 14, 2023. Photo Credit Mark S. Howard)
What tends to disappoint fans of the 1992 movie is the lack of songs used from the 1992 Whoopi Goldberg vehicle.
However, what actually works best in this musical adaptation is the impressive original score by Alan Menken and lyricist Glenn Slater.
That is because they played it smart, along with book writers Bill Steinkellner and Cheri Steinkellner, by NOT trying to "shoehorn in" familiar songs from the movie. This way, the musical can stand on its own, which it does quite nicely.
Musical highlights, under the music direction of David Freeman Coleman, include "The Life I Never Led," sung tenderly but powerfully by Kira Troilo, ensemble numbers "It's Good to Be a Nun" and "Raise Your Voice" sung by Yewande Odetoyinbo and the Nuns.
However, at the April 12th performance, there were some occasional "pitchy" ensemble moments which came, presumably, in part, to the fact that the orchestra was obscured, concealed backstage, and cast may not have been getting precise musical cues (this was particularly noticeable for the members of the ensemble wearing habits, which may also have contributed).
Conversely, the bulk of the production is successfully elevated mainly due to the exceptional and creative choreography by Dan Sullivan.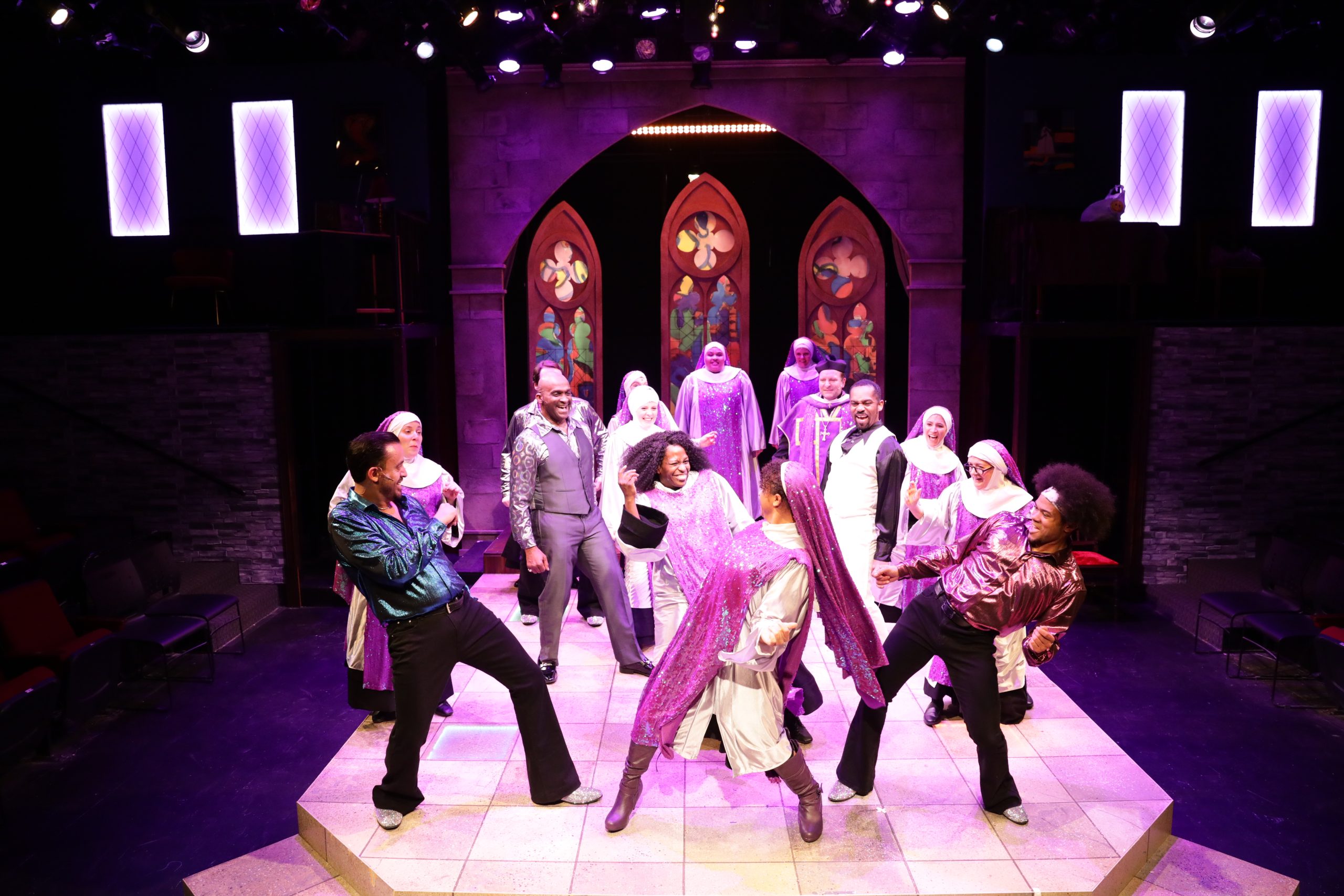 (Cover Photo: The CAST of the Alan Menken musical "SISTER ACT," now playing at Lyric Stage Company in Boston, MA. through May 14, 2023. Photo Credit Mark S. Howard)
Davron S. Monroe, as Eddie, had probably the musical highlight of the show with his rendition of "I Could Be That Guy" backed up by the ensemble and featuring some highly inventive staging (and costuming).
Costumes for the musical were perfectly aligned with the show's 70s vibe and various settings.
"Haven't Got a Prayer," sung by Cheryl McMahon as Mother Superior, was introspective and subdued, providing a nice contrast to the equally impressive "belter" moments from dominating presence Odetoyinbo as Deloris.
Additional rousing ensemble numbers include "Take Me to Heaven" and "Spread the Love Around."
The show's finale, "Raise Your Voice," is the musical's "Kinky Boots" moment (sharing the same kind of "vibe" part and parcel of that show's finale) where the cast are able to drop any habits, let down their hair, kick up their collective heels and bring us to church with nothing but positive energy.
The inspired "SISTER ACT" musical continues at the Lyric Stage in Boston until May 14th.
Approximately two hours, 30 minutes with one intermission.
Kevin T. Baldwin is a member of the American Theatre Critics Association (ATCA)
@MetrmagReviews
@Theatre_Critics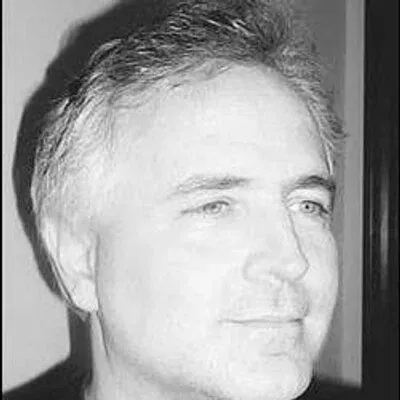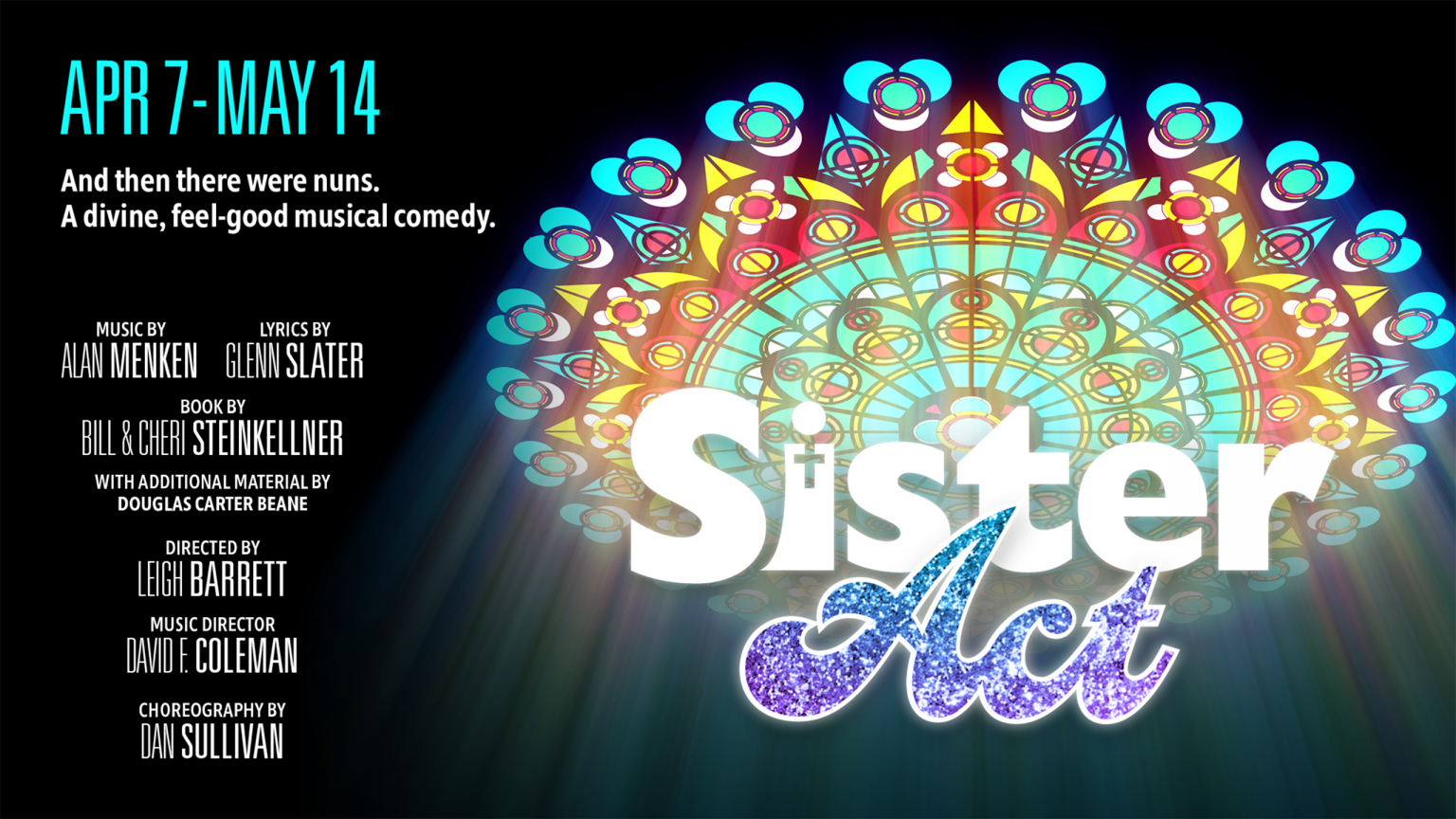 ABOUT THE SHOW
"And then there were nuns. A divine, feel-good musical comedy."
After witnessing a murder, free spirited, disco diva Deloris Van Cartier finds herself in protective custody at a convent.
At odds with a rigid Mother Superior, and a strict lifestyle, Deloris finds divine intervention bringing the choir from dour to dazzling with her signature style.
While Deloris is busy raising the roof, her cover is blown and her new-found sisterhood rallies around her with a lot of love (and maybe a few sequins) in a tribute to the power of friendship.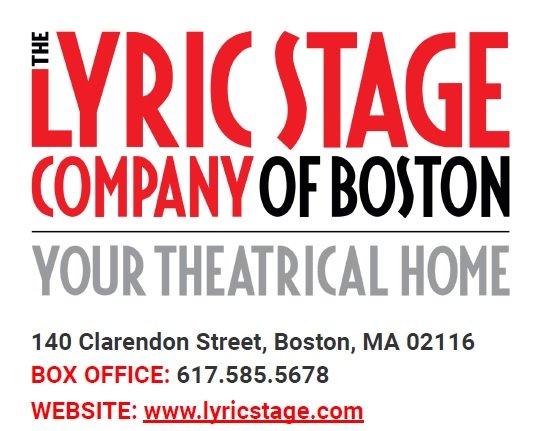 ABOUT THE LYRIC STAGE OF BOSTON
Founded in 1974 and in residence at 140 Clarendon Street since 1991, THE LYRIC STAGE OF BOSTON is Boston's oldest resident theatre company. Our mission is to produce and present live theatre in Greater Boston with an intimate approach that promotes inclusivity and connection. THE LYRIC STAGE leads an effort to integrate live theater and theater education into the lives of all residents of greater Boston.
140 Clarendon Street
Boston, MA. 02116
BOX OFFICE: 617-585-5678
WEBSITE: www.lyricstage.com