(Cover Photo: Dancers from the CAST of

"SILVER BELLS"

performing "Parade of the Wooden Soldiers" -

"SILVER BELLS"

is now playing at Theatre at the Mount in Gardner, MA. through December 4, 2022. Photo Credit Paige Fowler)


By Kevin T. Baldwin
METRMAG Reviewer
# 774-242-6724

"A festive case of Tinselitis."

Theatre at the Mount
Presents
"SILVER BELLS"


Conceived by Chris Casello
Directed by Gail Steele
Music Director Katrina Baer
Choreographers: Amanda Lawton (Adults); Dawn Ross (Children)
Cast Includes: Kyle Carlson – Gideon; Hannah Moulton - Mrs. Hanson; Jillian Whitney – Holly; Jonathan Simmons – David
Featured Soloists: Paul Caouette, Emma Kruse, Mark Peterson, Katharine Taylor, Julianna Baer, Alan Couture, Jackie Wyatt, Zach Horn, Mindy Lordan, Liz Baer, Libbey Stearns, Abigail Harris, Kristen Licht, Hayley Blackmer, Alyson DeMar.
Adult Ensemble: Kim Abel, Callia Arum, Liz Baer, Hayley Blackmer, Paul Caouette, Joe Carpenter, Alan Couture, Lynn Dame, Meagan Dame, Michael Dickson, Abby Harris, Michelle Heffner, Zach Horn, Nik Knudsen, Emma Kruse, Ashely LaBarre, Kristen Licht, Mindy Lordan, John McAuliffe, Timothy Murphy, Mark Peterson, Jeremiah Riordan, Kiersten Samalis, Kim Soel, Libbey Stearns, Lori Stevenson, Kathy Taylor, Rachel Twiss, Jackie Wyatt, Todd Ziemke.
Teen Ensemble: Julia Feeley, Chloe Kruse, Ryan Rollo, Blake Ross, Rylan Ross, Rachel Worden.
Children's Ensemble: Luci Adams, Julianna Baer, Amelia Cormier, Brynn Crossman, Alyson DeMar, Daniel DeMar, Natalie DeMar, Caleb Despres, Leela Dower, Salena Dower, Lily Huguenin, Aria Lawton, Liam Peterson, Caddigan Prescott, Finnley Prescott, Andy Smith, Lily Smith.
Additional Creative Team:
Jeff Boisseau - Tech Director/Set Designer; Mary Ann Allen - Costumer; Michelle Caissey - Stage Manager; Sean Kyle - Sound Engineer; Sam Gagnon - Lighting Designer; Paul Caouette - Box Office Manager; Haley Caisse - Graphic Designer; Lori Adams - Lobby Posters; Shelara Roberts, Jordan Brown, Emma Hernandez, Eliora Despres - Construction Crew; Shelara Roberts, Daniel Hoecker, Aloura Smith, Mike Ross - Running Crew.
Performances:
November 25 & 26, 2022 at 7:30pm
November 27, 2022 at 2:00pm
December 2 & 3, 2022 at 7:30pm
December 4, 2022 at 2:00pm
All seats $24
Tickets are available online at mwcc.universitytickets.com or by phone at 978-630-9388.
For additional information contact Professor Gail Steele at 978 630-9162 or g_steele@mwcc.mass.edu
Special Sensory-Friendly Performance of "SILVER BELLS"
Saturday, December 3, 2022 at 2:00pm
Special Pricing – $15
TICKETS FOR SENSORY-FRIENDLY SHOW
The Theatre at the Mount brings back an old favorite of yuletide melodies all tied together by a single Christmas ribbon that is the Christmas musical revue, "SILVER BELLS."
The show was originally conceived by Chris Casello and has been previously performed by Theatre at the Mount back in 2010 and most recently in 2018.
Like Christmas tree lights, many familiar yuletide standards are strung together by a thinly veiled plot of Santa's magical helper, Gideon (Kyle Carlson) who wanders the streets of New York City spreading holiday cheer, and the people he impacts all share in holiday joy by breaking out into holiday songs.
As the show begins, the full cast arise in front of the stage dressed in holiday attire to deliver the upbeat "White Christmas."
The songs are especially visually pleasing thanks to the impressive use of space by director Gail Steele and choreographers Amanda Lawton and Dawn Ross.
Young soloist Emma Kruse sings a charming rendition of the Jim Carrey "Grinch" movie original song, "Where Are You Christmas" supported by the balanced, well-blended voices of the ensemble.
After some rockin' out Santas kick up their boots in "Run, Run Rudolph," singers Liz Baer, Hayley Blackmer, Abby Harris, Kristen Licht, Libbey Stearns delight in the extremely flirty number, "Zat You, Santa Claus?".
Jon Simmons and Jillian Whitney are featured as a couple on their first date in an amusing sub-plot in the show.
Later, the duo returns in the second act with a hot tap dance to the song "Hot Chocolate" from the film, "Polar Express" backed by a strong line-up of back up tap dancers.
Costumes for the show are outstanding thanks to Costumer Mary Ann Allen, from the multitude of full Santa costume regalia (in the aforementioned "Run, Run Rudolph") to the dancers appearing in the "Parade of the Wooden Soldiers" featuring probably some of the most inventive choreography in the entire show and definitely shines as a major high point for dance in the show.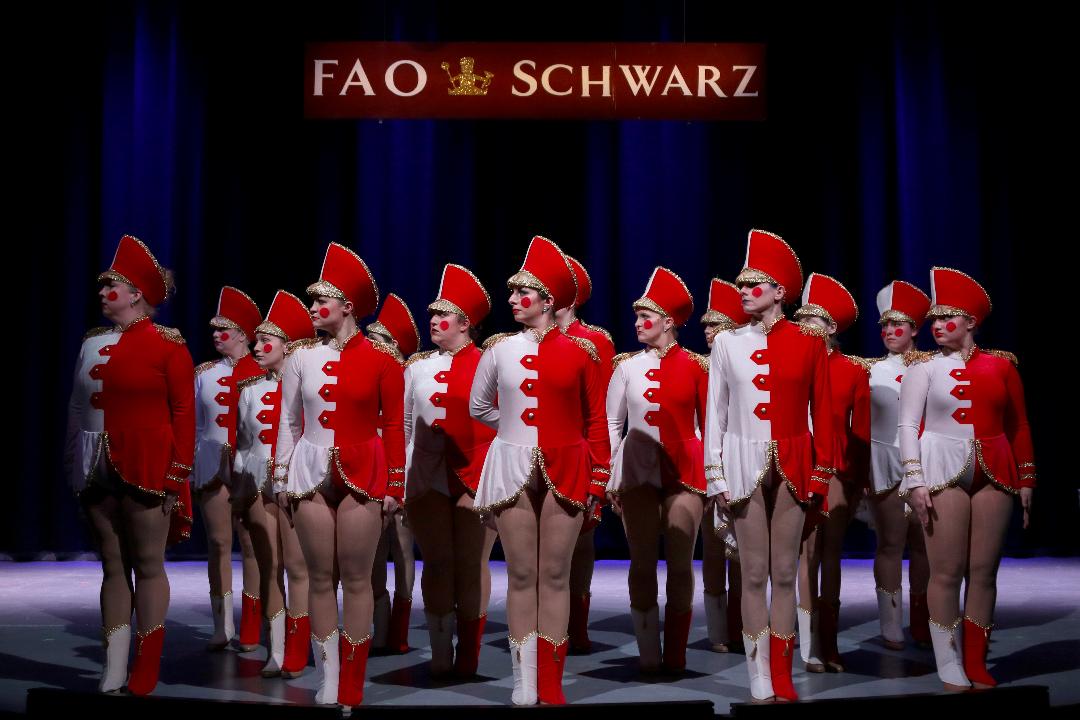 (Photo: Dancers from the CAST of "SILVER BELLS" performing "Parade of the Wooden Soldiers" - "SILVER BELLS" is now playing at Theatre at the Mount in Gardner, MA. through December 4, 2022. Photo Credit Paige Fowler)
Another nice holiday treat from "Polar Express" is the austere Josh Groban-sung "Believe," performed nicely by soloist Mark Peterson backed by the ensemble behind a scrim that is beautifully illuminated.
Overall, the strength of the show is in its performances by the soloists and ensemble which is supported well by an impressively functional NYC set from an effective design by Jeff Boisseau.
The hydraulic lift for the front extension of the stage seemed a bit loud at times as it lifted and lowered cast members but, most of the time as it was used, it was used well and was visually quite impressive.
Under the musical direction of Katrina Baer, the vocal performances in the show are all quite robust. At times, though, there were some microphone balance issues, especially with the mic used by Carlson, which caused an occasional disparity in the sound quality of the vocals.
One of the shows sub-plots involves Miss Hanson (Hannah Moulton), a teacher of a group of children selected to perform "Mary's Boy Child" at a local city church.
The song, led by Moulton and supported by the cast, is a very nice moment and the children are all adorable in their Nativity costumes.
Yet the emotional pinnacle of the second act comes as Gideon sings with Katharine Taylor and (Music Director) Katrina Baer in the somber medley "Silent Night," "O Holy Night" and "Oh Come All Ye Faithful" a sentimental musical tableau that reminds us of those less fortunate.
Probably the hilarious highlight in the show comes from the "Twelve Pains of Christmas" as members of the cast act out...well...the "Twelve Pains of Christmas."
In the touching penultimate number, John Lennon's "Happy Christmas (War is Over)," multi-media is used to bring to the fore, via video clip footage, soldiers returning home, reuniting with families after serving abroad. This moment should undoubtedly leave not a single dry eye in the house.
While the loose plot is fairly simplistic, overall, in tying together all the holiday music, it works.
The show is a total family friendly experience, full of full of warmth and cheer with a few surprises along the way.
As a holiday musical revue, presented with a great deal of care and a lot of apparent love and affection, "SILVER BELLS" at the Theatre at the Mount is a wonderful holiday treat.
Approximately one hour, 45 minutes with one intermission
Kevin T. Baldwin is a member of the American Theatre Critics Association (ATCA)
@MetrmagReviews
@Theatre_Critics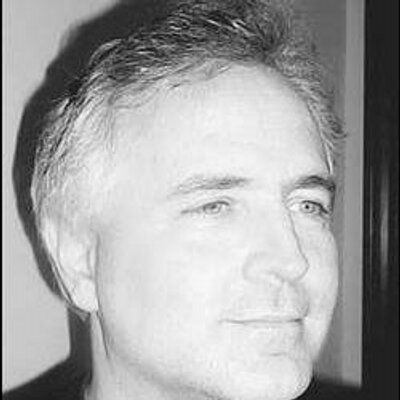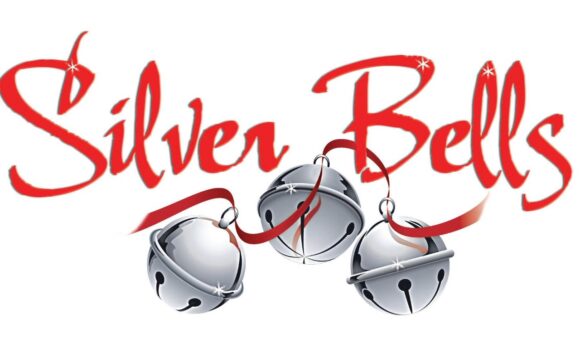 ABOUT THE SHOW
The hustle and bustle of Christmas in New York City comes to the Theatre at the Mount stage in this traditional-meets-untraditional Christmas Spectacular!
The elegance and excitement of Times Square, Radio City Music Hall, and St. Patrick's Cathedral are filled with holiday music, love and laughter for the entire family…and a special visit from the big guy in the red suit himself!

Mount Wachusett Community College
444 Green Street
Gardner, MA 01440