(COVER PHOTO: The Touring Company of "Riverdance 25th Anniversary Show" now playing at the Boch Center Wang Theatre in Boston, MA. through May 15, 2022. Photo Courtesy of the Tour)

By Kevin T. Baldwin
METRMag Reviewer
Contact: 774-242-6724
"The sun is the light of morning, exuberant and clear. " (Riverdance)

The Boch Center Wang Theatre
Presents the
"RIVERDANCE - 25TH ANNIVERSARY SHOW!"
RIVERDANCE will play the Boch Center Wang Theatre.
Cast Includes: Amy-Mae Dolan, Will Bryant, Maggie Darlington, Anna Mai Fitzpatrick, Fergus Fitzpatrick, James Greenan and Meadhbh Kennedy, troupe members Brandon Asazawa, Belle Brenton, Kieran Bryant, Morgan Bullock, Gerard Byrne, Keeva Correy, Matthew Gardiner, Michael Gardiner, Emma Mannion, Jordan McCormick, Faith Moore, Olivia Nactigal, Cian Porter, Dylan Scholls Zoe Talbot, Mairead Trainor and Elle-Mae Wheeler, Russian dancers Ana Turcan, Eugeniu Turcan, Christine Lesnikova and Alexander Safonov, tappers Tyler Knowlin and Dharmesh Patel, and Flamenco dancer Rocio Dumset.
Performances:
May 10, 2022 at 7:00pm
May 11, 12, 13, 14 2022 at 7:30pm
May 14, 2022 at 2:00pm
May 15, 2022 at 1:00pm
May 15, 2022 at 6:30pm
TICKET PRICES Start at $25
PRE-ORDER DRINKS ORDER NOW
PARKING BOOK PARKING
I mean, come on - what is there NOT to love about "Riverdance"?
To try and explain the magnitude of the show's appeal without focusing squarely (no pun intended) on the dance aspect is nearly impossible, but let's give it a shot.
First, it will require this reviewer to put on his best "Sophia Petrillo" impression.
"Picture it: Boston. August, 1997."
A young married couple attend the first "Riverdance" tour to hit the Wang Theatre.
The wife is pregnant and experiencing ongoing nausea. So, off to a pleasant start to the evening already…but, where might this couple sit? As far back as one can get – literally next to the lighting booth at the rear of the house.
Opera glasses are required just as the show begins to see the dancers who look like little green-clad toothpicks from this vantage point (although the wife is barely observing yet as she gently rests her head against the cool metal siding of the lighting booth).
However, once the show ramps up, the couple becomes thoroughly engaged, entertained and totally overwhelmed by the magnitude of the epic scale music and dance production.
"Flash forward to May, 2022"
Abhann Productions announces the return of "Riverdance 25th Anniversary Show," which will tour over 40 cities across North America in four months, stopping here in Boston once more.
The couple returns to the Wang and together they sit closer to the stage and, again, are thoroughly engaged and totally overwhelmed by this latest incarnation of "Riverdance," with some of its new members perhaps not even yet born in 1997. Yet they carry on the "Riverdance" legacy brilliantly.
If there was ever a show that appealed to both avid theatregoers and non-theatergoers alike, it is "Riverdance."
Yet even those non-theatregoers who tend to chat up a storm while a show is playing (thus infuriating and inciting the more avid theatregoers) soon are silenced by the sheer awe-inspiring spectacle that unfolds majestically as these musician-artists take to the stage.
The production, even after 25 years, has ongoing world wide appeal and it is easy to see why.
According to their press release, since "Riverdance" began performances in Dublin in 1995, the show has…
• Played 12,340 performances
• Seen live by over 28 million people in 550 venues worldwide
• Played throughout 48 countries across 6 continents
• Played to a global television audience of more than 3.5 billion people
• Sold over 3 million copies of the Grammy Award-winning CD
• Sold 10 million Riverdance videos & DVDs
• Riverdance holds the Guinness World Record for the 'Longest Riverdance Line,' which featured 1693 participants
• Since the Riverdance Summer School began in 2015 over 2000 Irish Dancers from 23 countries worldwide have attended the school and learned the iconic Riverdance steps.
As the above indicates, while certainly the most amazing component of this production, the dancing is not the only reason "Riverdance" is spectacular.
It is also the "musicianship" of the dancers, inseparable from the Celtic instrumentation (among a multitude of other musical forms) provided by the "Riverdance" musicians whose vital importance cannot be understated.
The Riverdance Band includes: Musical Director Mark Alfred on drums, percussion and Bodhran. Emma Frampton plays saxophone; Tara Howley performs on Uileann Pipes, Low Whistle, Tin Whistle and Concertina; and Haley Richardson performs on Fiddle.
Now let's talk about the dancing!
Principal dancers Will Bryant, Maggie Darlington, Amy-Mae Dolan, Anna Mai Fitzpatrick, Fergus Fitzpatrick, James Greenan and Meadhbh Kennedy astound as the Riverdance Russian Folk Dance Troupe, Flamenco Soloist Rocio Dusmet, Tappers Tyler Knowlin and Dharmesh Patel perform with surgical precision in their respective numbers and solos.
As always, the world of fast and fabulous moves and sounds created by the entire Riverdance Irish Dance Troupe, Singers, Drummers and the entire creative team involved leaves audiences breathless.
As to that creative team, the production has evolved technically since the 90s which helps propel the "journey" of the production that we are guided on vocally by the poetry narrated by John Kavanagh.
Twenty-five years on, composer Bill Whelan has rerecorded his mesmerizing soundtrack while producer Moya Doherty and director John McColgan have completely reimagined the ground-breaking show with innovative and spectacular lighting, projection, stage and costume designs.
The "Riverdance 25th Anniversary Show" has been designed by lead designer Peter Canning, featuring Set by Alan Farquharson, Lighting by Andrew Voller and Video by Cosmo AV along with Costumes by Joan Bergin and Sound by Michael O'Gorman.
While there are DVDs and CDs of "Riverdance," if you have NOT seen it yet, this is an immersive production that MUST be experienced and enjoyed live.
If you HAVE seen it before, do NOT be like this reviewer and let 25 years pass before you have the opportunity to enjoy "Riverdance" once more.
Approximately 2 hours including intermission.
Kevin T. Baldwin is a member of the American Theatre Critics Association (ATCA)
@MetrmagReviews
@Theatre_Critics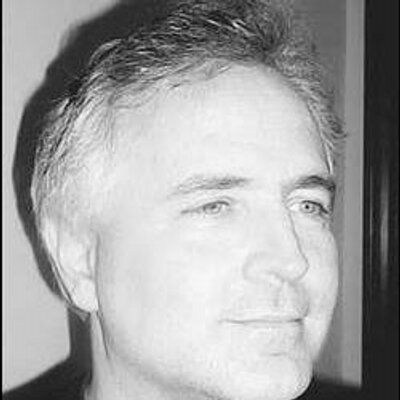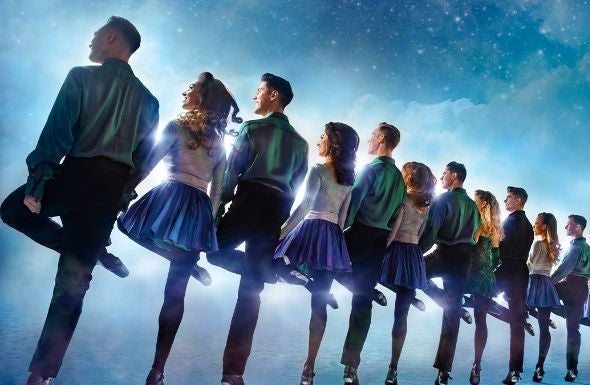 ABOUT THE SHOW
See RIVERDANCE as you've never seen or heard it before in the new 25th Anniversary production!
For over 25 years, nothing has carried the energy, the sensuality and the spectacle of RIVERDANCE.
In a powerful and stirring re-invention of this beloved favorite, renowned composer Bill Whelan brings this mesmerizing, Grammy Award®-winning soundtrack back to life, completely revitalized for the first time since those original orchestral recordings.
Producer Moya Doherty and Director John McColgan have produced an amazing new 25th Anniversary production with innovative and spectacular lighting, projection, staging and costume design, and an all-new finale number which will blow audiences away.
COVID-19 UPDATE
https://www.bochcenter.org/plan-your-visit/covid-19
ABOUT THE WANG THEATRE
Just as the city and audience have evolved with the times, the Boch Center, as guardian of the Wang and Shubert Theatres (and from 2012-15, the Center also managed the historic Emerson Colonial Theatre), has changed to meet the needs of its community. Uniquely using a Balanced Scorecard (a Fortune 500 management framework), strategy map, and strategic dashboard, the Boch Center ensures that our Theatres and programs stay relevant to the community we serve. Today, the Boch Center is considered a best practice institution and nonprofit arts leader. With the belief that arts make and keep us a civilized nation, the Boch Center is dedicated to providing high-quality, diverse and culturally relevant arts and entertainment, and arts education programming for New England residents and visitors.

ABOUT THE BOCH CENTER
The Boch Center is one of the nation's leading nonprofit performing arts institutions and a guardian of the historic Wang and Shubert Theatres. As New England's largest cultural venue, the Boch Center is home to theater, classical and popular music, dance, comedy, opera, Broadway musicals, family entertainment, and more. Located in Boston's historic Theater District, the Boch Center also offers a diverse mix of educational, cultural and community outreach initiatives, including the City Spotlights Leadership Program and the Folk Americana Roots Hall of Fame; collaborates with artists and local nonprofit arts organizations; preserves historic venues; and acts as a champion for Greater Boston's arts and cultural community. Learn more at bochcenter.org.