(Cover Photo: The Company of the RENT 25th Anniversary Farewell Tour, playing at the Boch Center Shubert Theatre. Photo Credit Amy Boyle)
By Kevin T. Baldwin
METRMag Reviewer
# 774-242-6724
"Last But Not Leased"

Boch Center Shubert Theatre
In Association With
Work Light Productions
Presents

"RENT 25th ANNIVERSARY FAREWELL TOUR"
Boch Center Shubert Theatre, 265 Tremont Street, Boston, MA.
Performances:
October 14, 2021 at 7:30pm
October 15, 2021 at 7:30pm
October 16, 2021 at 2:00pm
October 16, 2021 at 7:30pm
October 17, 2021 at 1:00pm
October 17, 2021 at 6:30pm .
Tickets can be purchased at the Boch Center Box Office, www.bochcenter.org, by calling (800) 982-ARTS (2787) and via Ticketmaster. Groups of 10 or more may reserve tickets by contacting Boch Center Group Sales at (617) 532-1116 or groups@bochcenter.org.
Book Music and Lyrics by Jonathan Larson.
Based on original direction by Michael Greif (Tony and Drama Desk Nominations, RENT), Evan Ensign re-stages the 20th anniversary tour.
Original Broadway creatives Marlies Yearby (Choreography), Angela Wendt (Costume Design), and Tim Weil (Music Supervision and Additional Arrangements) are joined by Jonathan Spencer (Lighting Design), Keith Caggiano (Sound Design), MiRi Park (Associate Choreographer), and Matthew E. Maraffi (adapting original scenic design by Paul Clay) to make up the creative team for the tour. Casting for the tour is by Wojcik | Seay Casting.
2021 Cast Includes: Jeremy Abram, Mathew Bautista, Jarred Bedgood, Coleman Cummings, Rayla Garske, Lexi Greene, Shafiq Hicks, Jahir L. Hipps, Cody Jenkins, Aiyana Smash, Tommy Kaiser, Javon King, Stephen Rochet Lopez, Lyndie Moe, Christopher Montalvo, Charlotte Odusanya, Carlina Parker, Thomas Purvis, Analise Rios, Makenzie Rivera, James Schoppe (NOTE: Cast information from tour site. All information subject to change).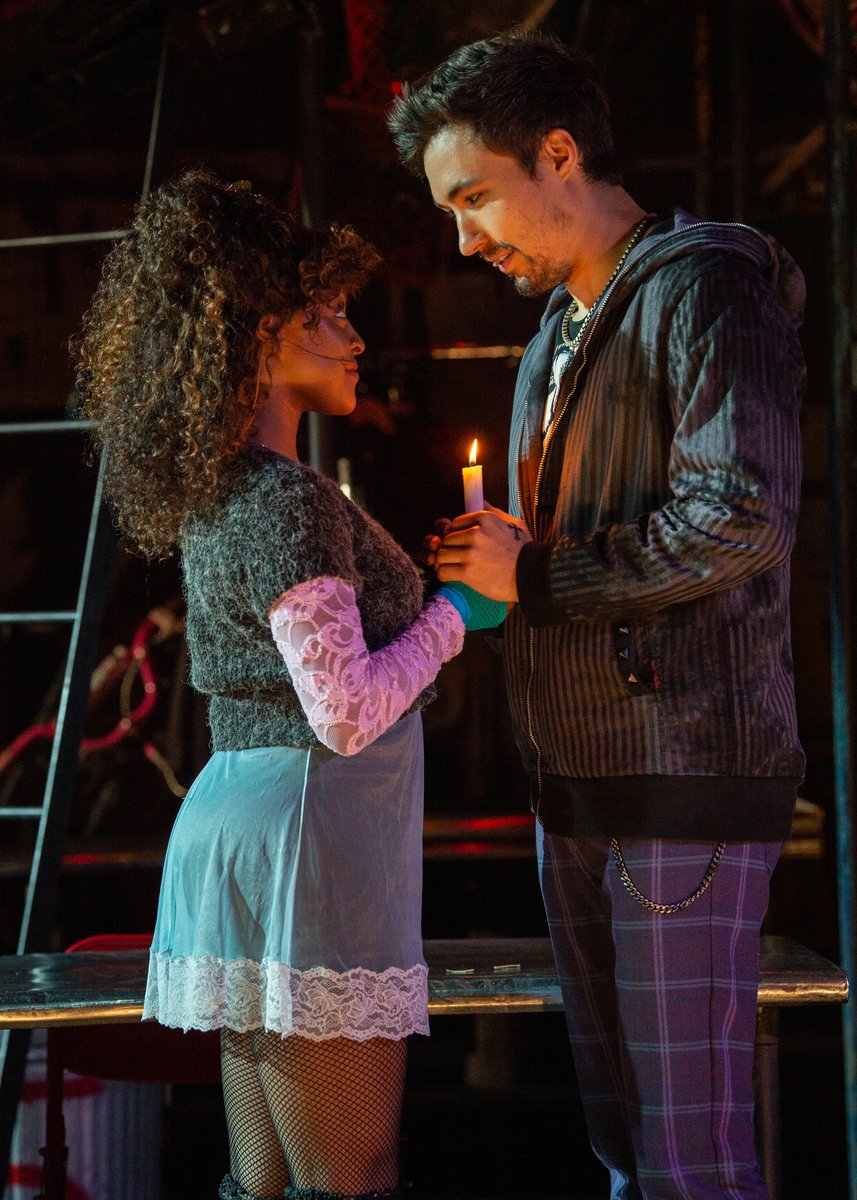 (Aiyana Smash, Coleman Cummings, RENT 25th Anniversary Farewell Tour, playing at the Boch Center Shubert Theatre. Photo Credit Amy Boyle)
If this review seems oddly familiar, it is because METRMAG reviewed the "20th Anniversary Farewell Tour" just two years ago, back in October, 2019, before the pandemic shut down. The reason for this unusual "re-review" is to see what has changed with the show 18 months post-shut down.
The one biggest change in 2021 seems to be that the "25th Anniversary Farewell Tour" has been given a shot a pure adrenaline as the show was simply electric during the October 13th performance.
Work Light Productions and the Boch Center Shubert Theatre have, once again, brought Jonathan Larson's resilient musical "RENT" back to Boston.
To some, it may seem close kin to the musical "HAIR" in reflecting its era but, while "HAIR" satirized more than reflected the late 60s, "RENT" unapologetically holds a mirror up to the mid 90s.
The Tony Award-winning juggernaut has aged but, still, after 25 years (technically closer to 30 as 2024 will celebrate the 30th anniversary of the show's first performance), reaches across many generations of admirers.
The original Broadway production certainly made more prominent the names of performers Taye Diggs, Jesse L. Martin, Idina Menzel, Adam Pascal, Anthony Rapp and Daphne Rubin-Vega, among others.
As the "RENT 20" tour was in 2019, "RENT 25" is still electric, engaging and, above all else, energetic.
The musical focuses on a struggling collective of young artists living in ramshackle housing in New York City's East Village.
"RENT" has characters audiences can connect with emotionally and their experiences, separate and collective, become part of our own experience. What was true about "RENT" back in 1994, and even since when the show was last reviewed in 2019, still rings true.
To some, the characters of "RENT" may be seen with disdain, perceiving them as more biochemical garbage than human. But the show perfectly depicts that angry generation of mid 90s "new" adults who represent the "lost" group of children born during the 1970s. Aimless, this group converges and begins living a Bohemian lifestyle, a la "La Vie Bohème," a highlight of the performance.
Hurting, for various reasons, these characters sought out that missing "something" in their lives that they felt their parents either could not provide, would not provide, or, in fact, just flat out destroyed.
As their stories begin to intertwine, the audience experiences the characters' struggles through word and song which are, intentionally, communicated without much eloquence. Rather things are expressed guttural, raw and primal, done so we can understand better the scream of a generation crying out, "This is who I am! Why can't you accept me?"
This cry, some might suggest, still continues today, especially given the current state of our polarizing social and political climate.
But then, to counter that scream, we hear a more subdued, yet far more resounding, message that comes in the form of the compelling song, "Seasons of Love," which has the same elevated authority as a prayer, perhaps a prayer for that same generation. That number was a standout during this latest performance thanks, in no small part, to the vocal stylings of Charlotte Odusanya during her solo moment.
Most of the characters exist at the height of the HIV/AIDS epidemic, in a place that was a virtual "melting pot" of junkies, homosexuals, strippers, prostitutes, drag queens, avant-garde filmmakers, grunge musicians, philosophers, assorted survivalists…artists.
We meet them all, in various pairings or isolated as the show unfolds, but then their worlds all intersect in the show's first act finale in the now iconic, "La Vie Boheme."
First there is Mimì (Aiyana Smash) an exotic dancer who can't pay her bills or keep her electricity on because her money goes to feed her drug habit. Smash was absolutely on fire during her number, "Out Tonight."
Mimi becomes the girlfriend of Roger (Coleman Cummings), a musician faced with a serious creative mental block ever since he quit his drug habit after his girlfriend, April, committed suicide after discovering both she and Roger were HIV positive. Roger lives in a tenement building with his friend and filmmaker Mark (Cody Jenkins) who serves as the audience's POV from the show's title opening number, "Rent."
Cummings seemed to be visibly under the weather yet still managed to pull off a fine performance as Roger.
Mark had been the boyfriend of Maureen (Lyndie Moe), who simply oozes charisma executing the part-recitative/part-performance art song, "Over the Moon."
Maureen is in a bisexual relationship with lawyer Joanne (Rayla Garske) which provides many shocks and laughs throughout the show. Mark and Joanne compare notes about Maureen in their raucously funny duet "Tango: Maureen."
Even after 27 years, the most engaging characters in Larson's script are still Tom Collins (Shafiq Hicks), a philosopher and out of work nihilist professor, dealing with his own mortality as an AIDS survivor; and his lover, Angel (Javon King). The chemistry here is undeniable and infectious. Any time they are not on stage we cannot wait to see them again.
Angel, a drag queen and street percussionist who also has AIDS, ironically has the most optimistic outlook of all the characters living in bleak circumstances, as demonstrated in his song, "Today 4 U."
A sightline issue comes part and parcel with this particular staging: two suspended/stacked sets of speakers located on either side in front of the stage, obstructing any blocking taking place on those sides. If you see this latest tour, try to get center section seats.
Not appropriate for younger audiences.
The show runs approximately 2 hours, 45 minutes with one intermission.
Kevin T. Baldwin is a member of the American Theatre Critics Association (ATCA)
@MetrmagReviews
@Theatre_Critics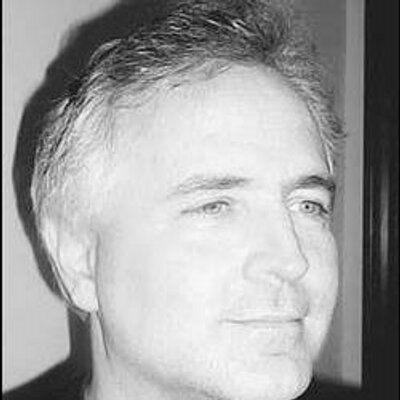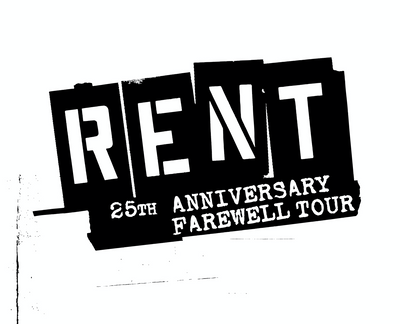 COVID-19 PROTOCOLS
The Boch Center is committed to helping stop the spread of COVID-19 and announced it will require all patrons to be fully vaccinated or provide a negative COVID test taken within 72 hours of the show. Guests will be asked to show their vaccination card or test results and a government issued ID prior to entering an event at the Wang or Shubert Theatres. The new policy goes into effect on September 14. The Boch Center recently introduced a similar measure, requiring all administrative staff members, ushers, security personnel, stagehands and vendors be fully vaccinated. At this time masks are required for all guests as per the City of Boston mandate. The Boch Center will continue to monitor state and local health guidelines and will adjust the mask policy if the current guidelines change.