(Cover Photo: The CAST of the musical "PIPPIN" by Stephen Schwartz, with book by Roger O. Hirson, now playing at AFD Theatre in Arlington, MA. until October 8, 2023. Photo Credit Mary Babic)
By Kevin T. Baldwin
METRMAG Reviewer
# 774-242-6724
"You think too much, Pippin. That's your problem. You have to stop thinking. You have to learn to live in the moment. Look at this day. Look at it!"
- ("Berthe") - Roger O. Hirson/Stephen Schwartz

Arlington Friends of the Drama/AFD Theatre
Presents the Stephen Schwartz Musical
Music and Lyrics by Stephen Schwartz
Book by Roger O. Hirson
Director Alison Walters-Short
Music Director Div Slomin
Choreographer Jill Tokac
Production Manager Sandy Armstrong
Cast Includes: Leading Player - Juliette McClendon; Pippin - Kieran Kelly; Catherine - Brittany Kamson; Charles - John Pease; Fastrada - Olivia Moriarty; Berthe - Jocelyn Hesse; Theo - Sarah Koury; Lewis, Featured Dancer - Roberto Nunes; Player/Featured Dancer (Manson Trio) - Caroline Hubbard; Player/Featured Dancer (Manson Trio) - Holly Inman; Player/Featured Dancer - Sarah Lilley; Player/Featured Dancer - Sam Sanpietro; Player/Featured Dancer - Julia Stoddard; Player - Cara Bartlett; Player - Dylan Bushe; Player - Carolyn Cafarelli; Player - Daniel Dinjian; Player - Amanda Duggan; Player - Emma Muller; Player - Carolyn Schneyer
Additional Creative Team:
Production Manager - Sandy Armstrong; Stage Manager - Nicole O'Keeffe; Assistant Music Director - Rositsa Mihaleva; Assistant Stage Managers - Colleen Locke, Ken Livak; Set Designer and Set Technician - Audrey Lewis; Set Crew - Charlie Carr, Frank Hildebrand, Katie LaBarge, Shayna Loeffler, Suzi Lubar, Ken Theriault, David Warnock, Hayley Whelan; Costume Designer - Andrea Squires; Hair & Makeup - Elizabeth Stone; Lighting Designer - Rachel Leicher; Sound Designer - Todd Short; Props and Set Dressing - Evelyn Corsini Alcorn; Spotlight Operators - Shayna Loeffler, Dylan Bason, April Bason; Box Office - Clare Livak; Audition Coordinator - Evelyn Corsini Alcorn; Audition Aides - Charlotte Kelley, Donna Rebibo, Leslie Schwalbe; Casting Committee - Alison Walters-Short, Div Slomin, Jill Tokac, Nicole O'Keeffe, Sandy Armstrong.
AFD THEATRE, 22 Academy Street, Arlington, MA. 02476
Performances:
September 22, 2023 through October 8, 2023
(Contact Box Office for Exact Times)
TICKETS:
# 781-646-5922
https://www.ticketstage.com/T/AFD
COVID 19 PROTOCOLS
Contact Venue for Most Updated COVID-19 Safety Protocols and Information.
The Arlington Friends of the Drama (AFD) spreads a little sunshine with their latest staging of the Stephen Schwartz Broadway musical, "PIPPIN."
Featuring a vibrant score, the production remained faithful to original and its extremely creative choreography by the legendary Bob Fosse.
The multiple Tony Award-winning musical premiered on Broadway in 1972 and experienced an intensely popular 2013 Broadway revival.
The original production ran for 1,944 performances before closing. Directed and choreographed by Bob Fosse, "PIPPIN" made stars out of a young Ben Vereen, Jill Clayburgh, John Rubenstein and others. The 2013 revival would also make a star out of Petina Miller, who would earn a Tony Award win for her performance.
It also resulted in a theatrical "urban legend" regarding the final performance of "PIPPIN" cast member and prolific actress Irene Ryan ("Granny Clampett" from the "Beverly Hillbillies" television show), who passed away shortly after suffering a stroke during a performance.
The number of awards the show has won has included those for Best Revival of a Musical and Best Choreography.
AFD fills their entire stage with its inventive scaffolded sets to create a barren atmosphere…save an eerie "ghost light" - indicating a blank tableau or canvas on which anything can be painted.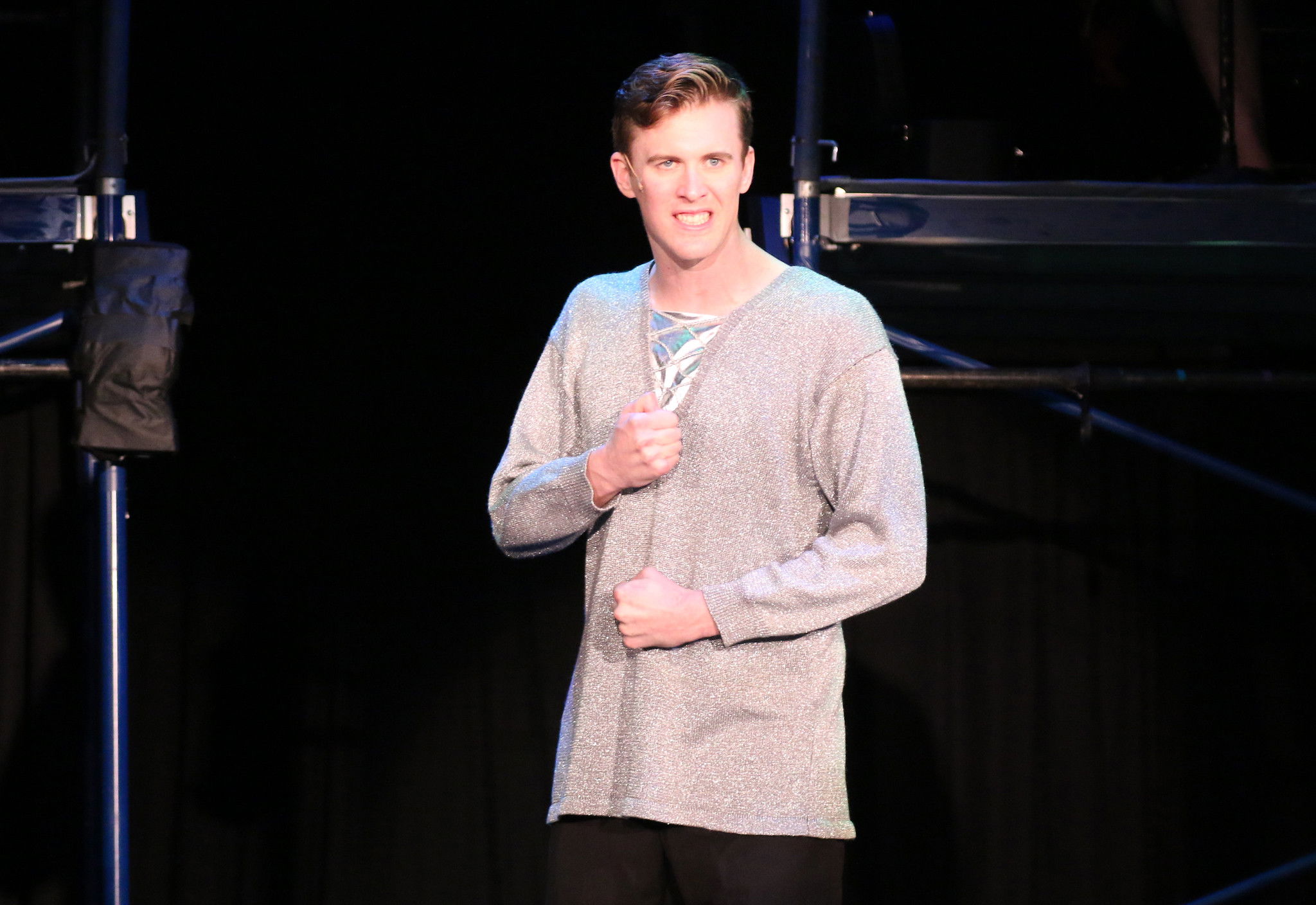 (Photo: Kieran Kelly in the title role of "PIPPIN" the musical by Stephen Schwartz with book by Roger O. Hirson, now playing at AFD Theatre in Arlington, MA. until October 8, 2023. Photo Credit Mary Babic)
"PIPPIN" is a wonderful example in the art of distraction.
Weaving through the captivating Schwartz score, the storytelling becomes more important than the story itself, which is good, because the book, written by Roger O. Hirson, is fairly weak.
According to Wikipedia, the musical was originally conceived as a student musical, "Pippin, Pippin," performed by Carnegie Mellon University.
Schwartz collaborated with Ron Strauss (the only known "Schwartz and Strauss" collaboration, I believe, he scribed jokingly), but Schwartz decided to develop the show further and Strauss left the project. Schwartz stated not a single line nor note from Carnegie Mellon's "Pippin, Pippin" made it into the final version.
Enter Roger O. Hirson.
While Hirson and Schwartz collaborated, neither could have foreseen the tragic events of 9/11 nor a nation so polarized as to cause the events of January 6th, 2021.
However, the nation was in a similar state - still reeling from the end of U.S. involvement in the Vietnam War, with a generation of young people seeking new role models - and there were seemingly none in power to which they could relate nor were they inclined to emulate.
They were seeking answers to questions much like the ones asked by young "PIPPIN."
In addition to the Schwartz score and Fosse-based choreography, there are moments on stage which either are magic or at least feel like moments of magic. There is also a great deal of well-executed humor.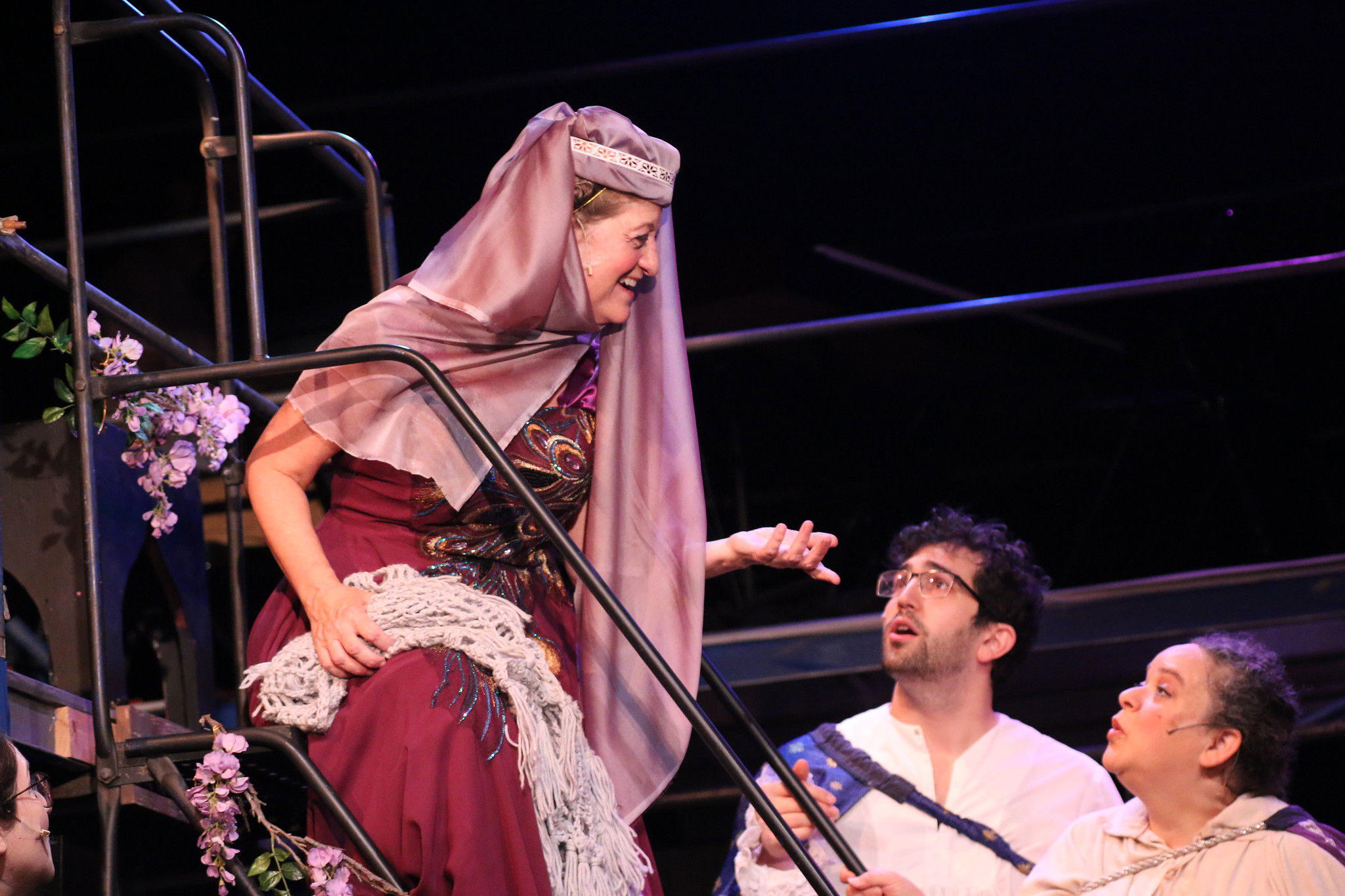 (Photo: Jocelyn Hesse as "Berthe" offers some sage advice to the CAST of the musical "PIPPIN" by Stephen Schwartz, with book by Roger O. Hirson, now playing at AFD Theatre in Arlington, MA. until October 8, 2023. Photo Credit Mary Babic)
"PIPPIN" is, arguably, not the best Stephen Schwartz musical, especially compared to Schwartz's iconic musical, "Godspell" and another familiar favorite, "Wicked."
Still, "PIPPIN" has maintained a loyal following and the AFD production shows why it has remained a fan favorite.
In the Hirson story, we meet "PIPPIN" (Kieran Kelly), a naïve young prince, son of King Charlemagne (aka "Charles" played by John Pease).
Kelly's takes on the musical staples, "Corner of the Sky," "Extraordinary" and the Act One closer "Morning Glow" (as staged with the ensemble) are formidable.
Kelly has a strong presence, a fabulous voice and takes total charge in the role. He, alone, might well be worth the price of admission.
However, his performance is reinforced by a resilient ensemble and a number of talented supporting players, including the marvelous Pease as "Charles" who has impeccable timing in delivery and is a formidable presence on stage in nearly every scene.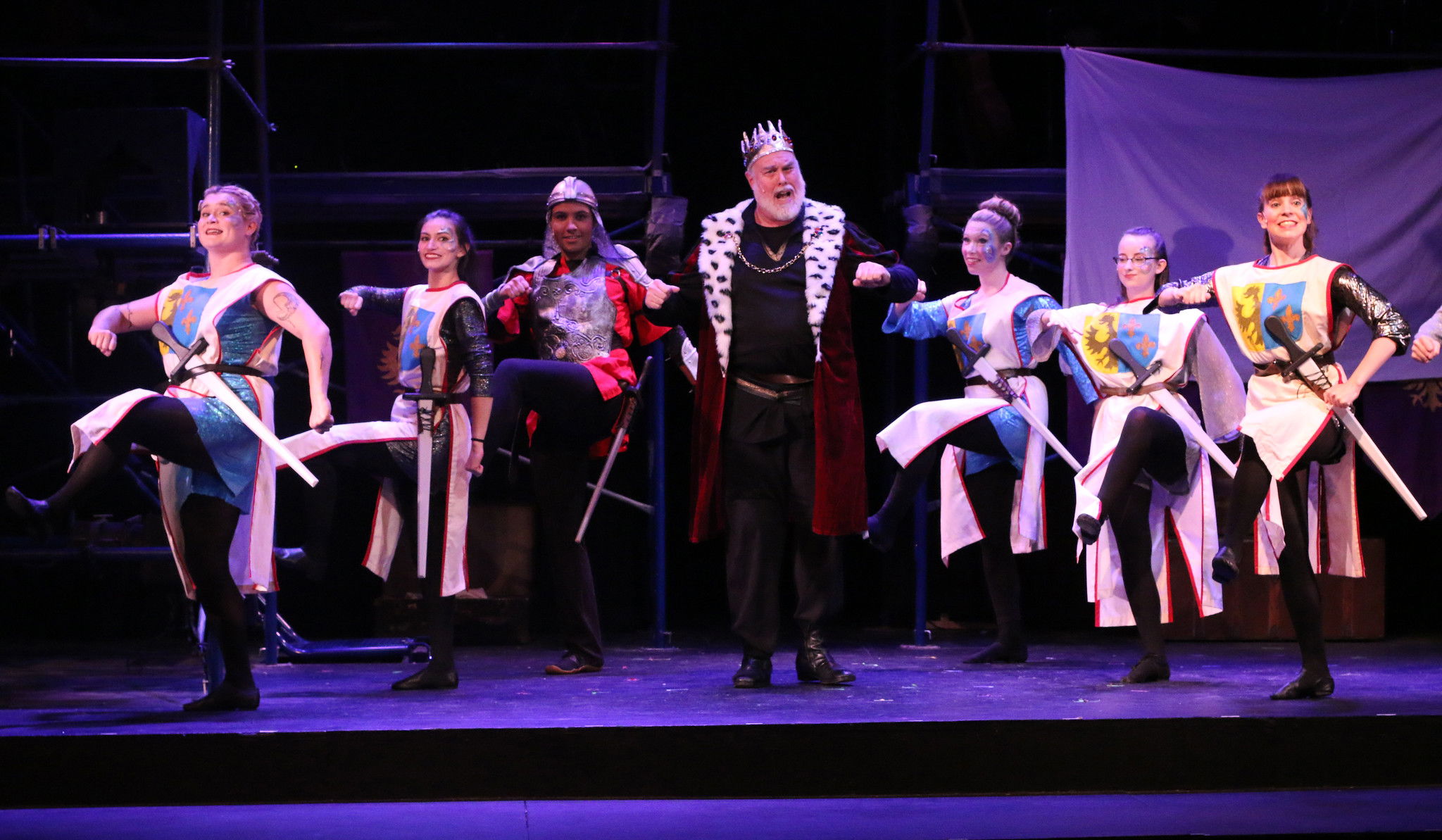 (Photo: John Pease as "Charles" with the CAST of the musical "PIPPIN" by Stephen Schwartz, featuring a book by Roger O. Hirson, now playing at AFD Theatre in Arlington, MA. until October 8, 2023. Photo Credit Mary Babic)
Much like those students of yesteryear, or of this year or every year, "PIPPIN" spends most of the show searching for his place in the universe, his significance, his meaning. He longs to become or do something important.
We are led through the "PIPPIN" story by the charismatic, insightful Leading Player (Juliette McClendon) who promises young "PIPPIN" that he will achieve success in his quest.
McClendon does justice to the role made famous by Ben Vereen. Usually led by McClendon and under astute guidance by choreographer Jill Tokac, the cast does similar justice to the original show's inventive choreography by Fosse.
Standout dance numbers include the show's opener, "Magic To Do," "War is Science," "Glory," "With You" and the second act's "On the Right Track."
Other musical highlights include "No Time at All" sung by grandmother to "PIPPIN," Berthe (Jocelyn Hess), who proves, no matter one's age, every day is worth living.
Playing evil stepmother to "PIPPIN" is Olivia Moriarty as "Fastrada" who proves delciously devious throughout the story, especially during her funny, flirty number, "Spread a Little Sunshine."
Other noteworthy performances include Roberto Nunes as "Lewis," the malicious, manipulative step-brother to "PIPPIN" and Brittany Kamson as "Catherine" whom "PIPPIN" meets and falls in love with during the show's second act.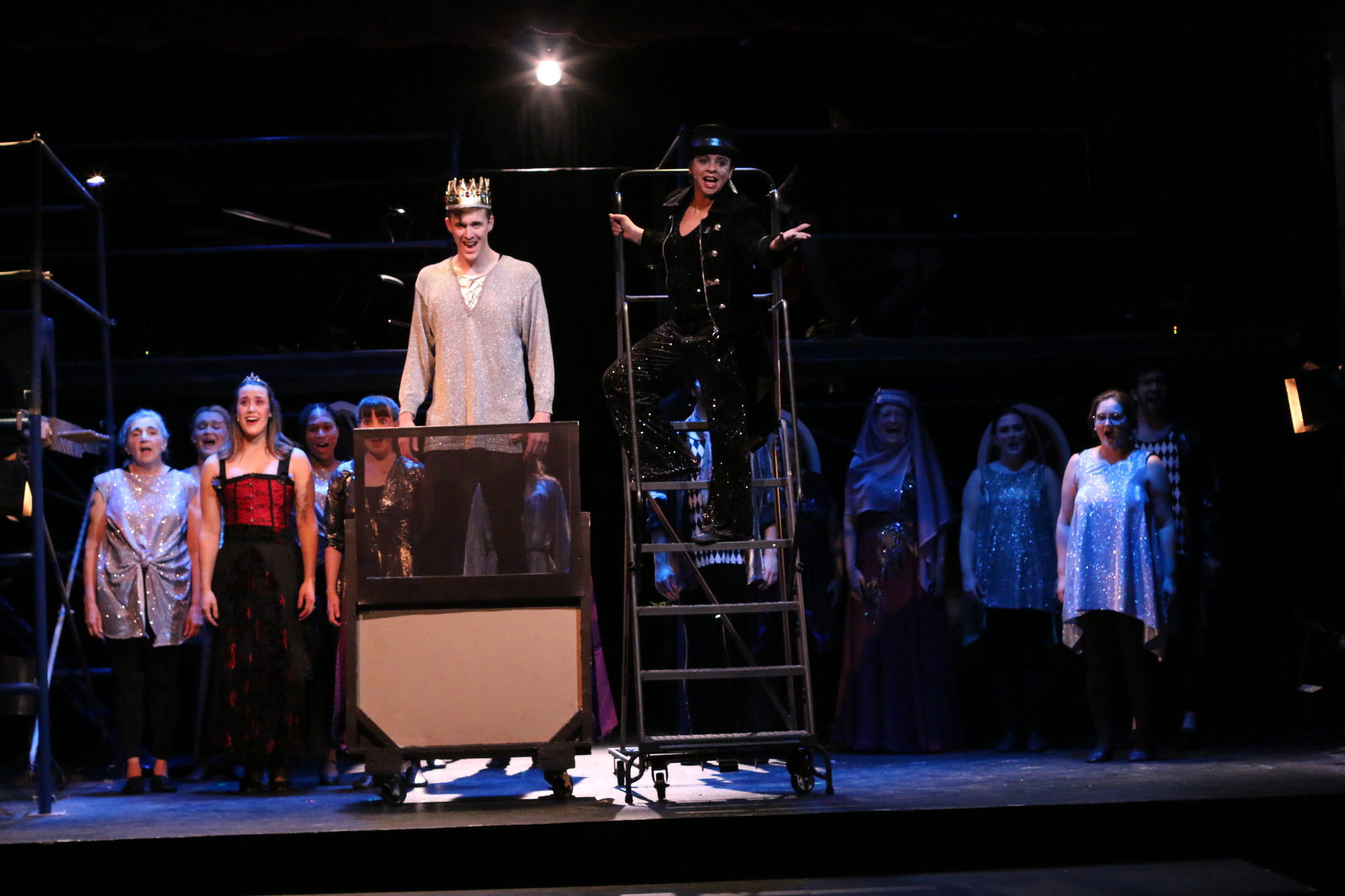 (Photo: The CAST of the musical "PIPPIN" by Stephen Schwartz, with book by Roger O. Hirson, now playing at AFD Theatre in Arlington, MA. until October 8, 2023. Photo Credit Mary Babic)
During Act Two, at the September 24th performance, there were a few pitchy moments during the vocal duet, "On the Right Track." Fortunately, this never overshadowed the execution of the number's choreography.
Under the music direction of Div Slomin, the score as played by the extraordinary live orchestra, performing above the stage on scaffolding, was extremely well executed.
Overall production staging by director Alison Walters-Short comes with a keen approach, a fine attention to detail and makes fine use of the AFD stage.
However, the placement of a stage right scaffold appears to seriously crowd the dancers on stage who would otherwise benefit from a wider space in nearly every single dance number.
"PIPPIN" ultimately looks at a young person's coming of age in a time when their adult "role models" lack either morals or conscience, having exchanged both for the aphrodisiac of power.
The admirable staging by AFD proves musical's concept and subtext could still, even after all these decades, still serve as a cautionary tale for young adults seeking out role models in a world where any positive role model is becoming increasingly scarce.
You just need to be as good a you as you can be.
"PIPPIN" continues in Arlington until October 8th and will thoroughly entertain anyone seeking some onstage musical magic.
Approximately two hours, 20 minutes with one intermission.
Kevin T. Baldwin is a member of the American Theatre Critics Association (ATCA)
@MetrmagReviews
@Theatre_Critics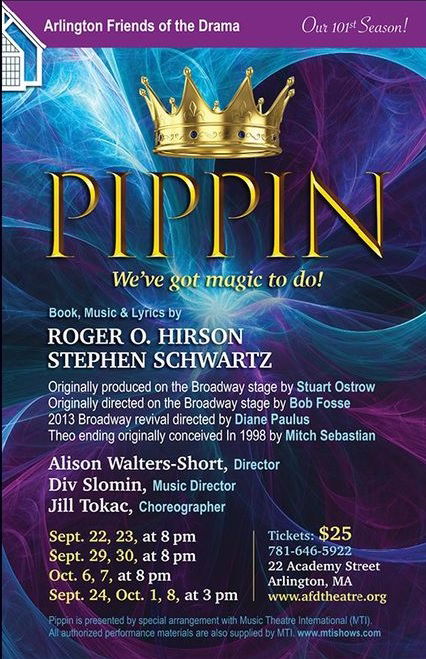 ABOUT THE SHOW
"PIPPIN" contains an infectiously unforgettable score from four-time Grammy winner, three-time Oscar winner and musical theatre giant, Stephen Schwartz.
"PIPPIN" is the story of one young man's journey to be extraordinary.
Heir to the Frankish throne, the young prince "PIPPIN" is in search of the secret to true happiness and fulfillment.
He seeks it in the glories of the battlefield, the temptations of the flesh and the intrigues of political power (after disposing of his father, King Charlemagne the Great).
In the end, though, "PIPPIN" finds that happiness lies not in extraordinary endeavors, but rather in the unextraordinary moments that happen every day.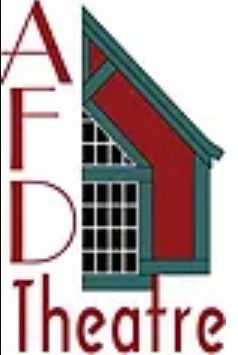 ABOUT ARLINGTON FRIENDS OF THE DRAMA/AFD THEATRE
ARLINGTON FRIENDS OF THE DRAMA, now known as AFD THEATRE, was founded in 1923 and is one of the ten oldest continually operating community theatre groups in the country. Now located in the former St. John's Episcopal Church, which has been extensively updated and made handicap-accessible. AFD THEATRE is among the finest area playhouses for actors, directors, production designers and audiences to produce and enjoy live theatre.
About AFD THEATRE Seasons
AFD THEATRE puts on four productions: two musicals and two straight plays. AFD THEATRE holds auditions months ahead, and rehearse evenings and weekends. AFD THEATRE welcomes you to join the fun: help build sets, make costumes, do lights. Usher or sell concessions. AFD THEATRE is a community endeavor that seeks to engage all ages in the fun and exciting act of putting on a play!
AFD THEATRE
22 Academy Street
Arlington, MA 02476
# 781-646-5922