(Cover Photo: Members of the CAST of

"OUT OF ORDER

"

from the Gateway Players in Southbridge, MA. through October 16, 2022. Photo Courtesy Gateway Players)
Kevin T. Baldwin
METRMag Reviewer
# 774-242-6724
"All my friends call me Dickie."

Gateway Players Theatre of Southbridge
Presents
"OUT OF ORDER"
Written by Ray Cooney
Directed by Carol Hayes
Produced by Barbara Day
Cast Includes: Billy Bolster, Patrick Bracken, Angela Clark, Abby Duell, Bill Haggerty, Jjohn Kennedy, Rae Koch, Gwen O'Brien, Jake Terredon, Sierra Trudel
Additional Creative Team:
Diane Servant - Stage Manager; Cynthia Keane - Set Design/Builder; Damin Carron - Set Construction; Pam Soper - Costumes; Gwen O'Brien - Props; David Corkum - Sound/Light Design & Photography; Larry Day - Sound; Bill Guy - Lights; Mike Dupuis - Tickets; Chris McTigue - House; Arthur Furtado - Photography; Gwen O'Brien/Nancy Persson/Diane Servan and Pam Soper - Set Dressing.
Performances:
October 7, 8, 14 & 15, 2022 at 7:30pm
October 16, 2022 at 2:00pm.
All performances will be held at the Fellowship Hall of Elm Street Congregational Church, 61 Elm Street in Southbridge.
Parking is available on Elm Street, or in the parking deck behind the Southbridge Town Hall.
Tickets are $15 for adults and $13 for seniors and youth under 18. Tickets may be reserved by calling Gateway at 508-764-4531.
Online credit card ticket sales are available at BrownPaperTickets.
Presented by permission through special arrangement with Concord Theatricals.
Ray Cooney's "OUT OF ORDER" is an extremely clever British comedy which is being presented by Gateway Players Theatre of Southbridge.
Under the direction of Carol Hayes, the bulk of the performances are steady and, together, the ensemble delivers a fun, solid piece.
The single set comedy, set in a hotel room at London's Westminster Hotel, has very little downtime with even less time for any set redressing. This aided immensely in moving things along with the already very costume-heavy and prop-heavy show.
The set design by Cynthia Keane is fully functional and consists of an "unruly" hotel room window pane which figures critically into the show's plot of a married Member of British Parliament, Richard Willey (John Kennedy) who has come to the Westminster for a tryst with Jane (Abby Duell), personal secretary for one of his opposition.
When a detective (Bill Haggerty) is found and presumed dead in the window by Richard and Jane, they try to cover it up as the man's death could expose their intended (if not consummated) affair.
This sets forth a chain reaction of insane events that eventually brings into the fray Richard's stressed out assistant, George Pigden (Rae Koch), Jane's insanely jealous husband, Ronnie (Jake Terredon), Richard's wife, Pamela (Gwen O'Brien) and even George's mother's Nurse Gladys Foster (Sierra Trudel).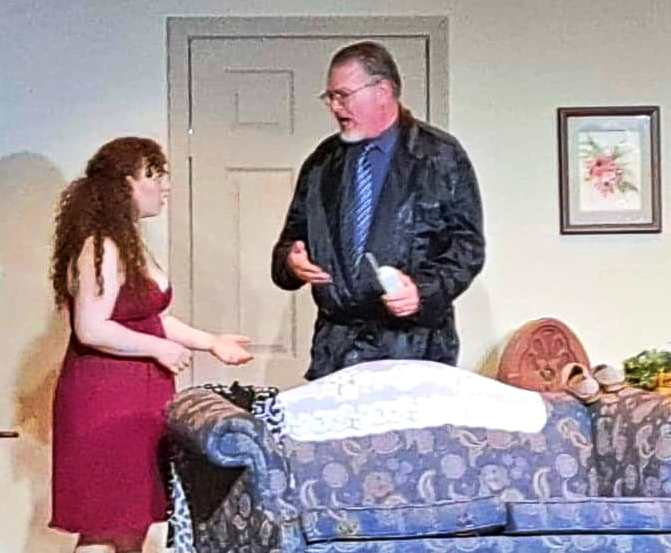 (Photo: Abby Duell and John Kennedy in a scene from

"OUT OF ORDER

"

from the Gateway Players in Southbridge, MA. through October 16, 2022. Photo Courtesy Gateway Players)
Bodies are hidden, disguised, moved about in absurd fashion, all part and parcel to fine physical farce and, to be sure, "OUT OF ORDER" is one fine farce.
For, if not for Richard's selfish and amoral behavior, what might have resulted would simply be routine, expected consequences of his liaison with Jane.
Instead, his saga descends into a whirlpool of lies which is a result of the absurd lengths Richard (aka "Dickie") takes to evade those consequences.
Investigating the reported sighting of a man (the detective) entering into the Westminster through a hotel window, Westminster manager (Patrick Bracken) periodically seems to arrive on the scene at the worst possible moments, occasionally finding some of the above folks involved in more than a few compromising situations.
Making a bundle by protecting Richard and George from their spiraling descent which is the abyss of their lies is Westminster waiter (Billy Bolster) who might make enough just in tips by the end of the night to buy the Westminster.
There is almost an entertaining "silent film" quality to the material in that silent reactions, occasionally, speak volumes more than actual physical actions taking place. That said, there is a lot of physical comedy here and the cast delivers consistently entertaining performances.

(Photo: Members of the CAST of "OUT OF ORDER" from the Gateway Players in Southbridge, MA. through October 16, 2022. Photo Courtesy Gateway Players)
Cooney's witty dialogue has an obvious rhythm to it (sometimes resembling that of television comedies "Frasier" or "Fawlty Towers"). The overall pacing of the two-act farce as presented here seems to be half of what it should be.
Cooney's dialogue pacing seems to require more of a "rapid-fire" delivery which, with the exception of Koch, does not really happen. The physical comedy, however, is handled very well, delivering more than a few laughs.
Approximately two hours, 15 minutes with one intermission.
Kevin T. Baldwin is a member of the American Theatre Critics Association (ATCA)
@MetrmagReviews
@Theatre_Critics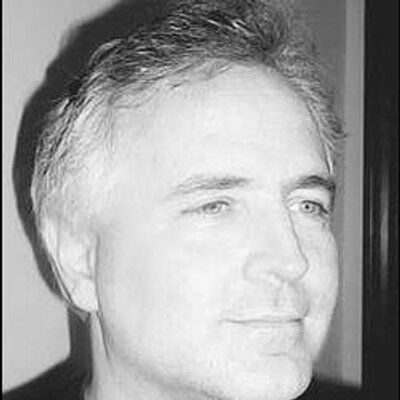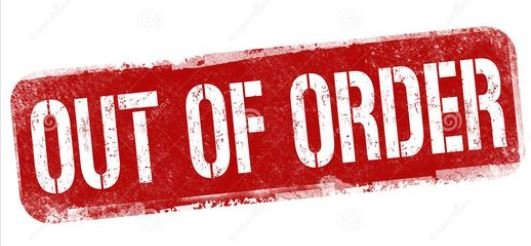 ABOUT THE SHOW
Gateway Players Theatre of Southbridge presents "OUT OF ORDER" by Ray Cooney.
This production will be directed by Carol Hayes, and produced by Barbara Day.
A junior UK Member of Parliament, Richard Willey, is a married man, who has to lie his way out of an embarrassing situation, namely a planned adultery with Jane Worthington, the personal secretary of an opposition MP.
With the assistance of an innocent sidekick (in this case the minister's personal private secretary), the duo gets more and more embroiled in the increasingly tangled tale improvised by Richard Willey as events unfold.
The action takes place in a suite in a posh London hotel and revolves around accidents caused by a defective sash window and a body in a wardrobe.

ABOUT GATEWAY PLAYERS OF SOUTHBRIDGE
Gateway Players Theatre, Inc. is an all-volunteer community theater providing quality live theatre performances and workshops to Southbridge, Sturbridge, and Charlton, Massachusetts and surrounding areas. Gateway Players Theatre, Inc. started in 1975, when a group of interested community members decided that Southbridge needed a theater group to bring live productions to the area. First using local schools and borrowed rehearsal and storage space, Gateway then moved into its current home in 1978, when Ruth Wells (of the American Optical Company Wells family) donated her home on Main Street as a cultural center in Southbridge. Gateway offers a full season of productions, usually performed at Elm Street Congregational Church, 61 Elm Street, Southbridge, MA, as well as workshops for youths and adults. Auditions are open to all, and new members are always welcome.
Gateway Players Theatre, Inc.
PO Box 171
Southbridge, MA 01550
508-764-4531