(Cover Photo: Davron S. Monroe, center, and the Cast of SpeakEasy Stage's "Once on This Island" now playing through April 16, 2022. Photo by Nile Scott Studios)
Kevin T. Baldwin
METRMag Reviewer
# 774-242-6724
"...The earth sings as soon as a storm ends"

SpeakEasy Stage Company of Boston
Presents the Musical
"ONCE ON THIS ISLAND"
Book and Lyrics by Lynn Ahrens. Music by Stephen Flaherty.
Based Upon the Novel "My Love, My Love" by Rosa Guy
Directed by Pascale Florestal
Music Direction by David Freeman Coleman
Choreography by Jazelynn Goudy
Cast Includes:
Becky Bass, Jonathan Gallegos, Kira Sarai Helper, Lovely Hoffman, Christina Jones, Kenny Lee, Reagan Massó, Malik Mitchell, Davron S. Monroe, Yewande Odetoyinbo, Anthony Pires, Jr., Kira Cowan Troilo, Peli Naomi Woods.
Performances:
March 11, 2022 through April 16, 2022
(Contact Box Office for Exact Times)
NOTABLE DATES:
Open Captioning – March 26 at 4pm and 8pm
Audio Description – April 8 at 8pm, April 16 at 4pm
For more information about these services, please visit our Accessibility page or email Community Programs Manager Alex Lonati at alexlonati@speakeasystage.com. To move your tickets to one of these performances, please call the box office at 617-933-8600.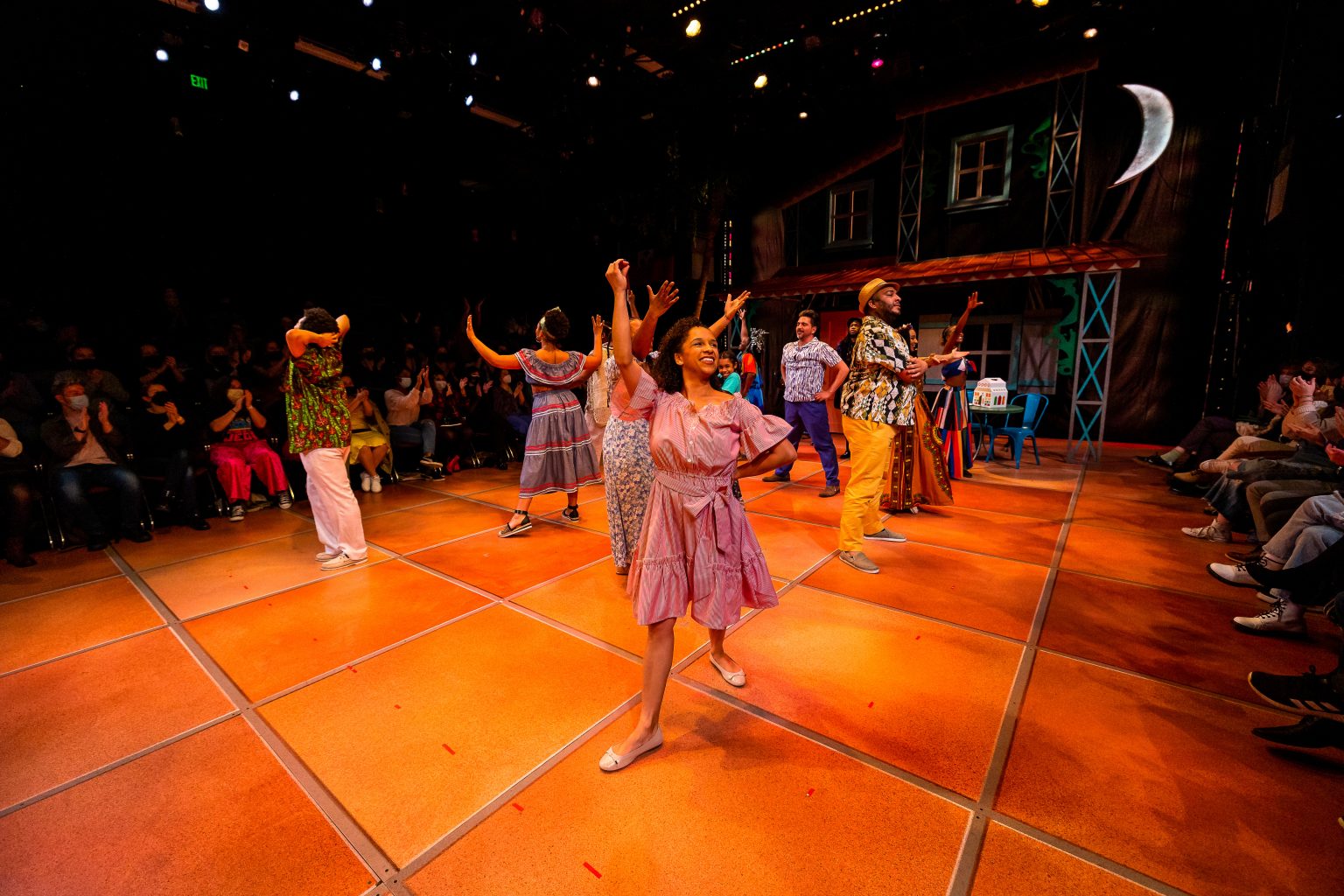 (Photo: The Ensemble of SpeakEasy Stage's "Once on This Island" now playing through April 16, 2022. Photo by Nile Scott Studios)
As you enter into the SpeakEasy Stage space, music is heard.
It is not from the musical "Once on This Island" which is about to unfold but it certainly sets the mood appropriately. It is light, fun and celebratory in its feel. As the cast begins to "tell its story" the celebration continues and it is just a marvelous tale.
The musical, written by Stephen Flaherty and Lynn Ahrens and based upon the novel "My Love, My Love" by Rosa Guy, is celebratory which seems a tad strange since there are elements of the story set in early Haiti that are as grim as any Grimm fairy tale, only more historical in nature than allegorical.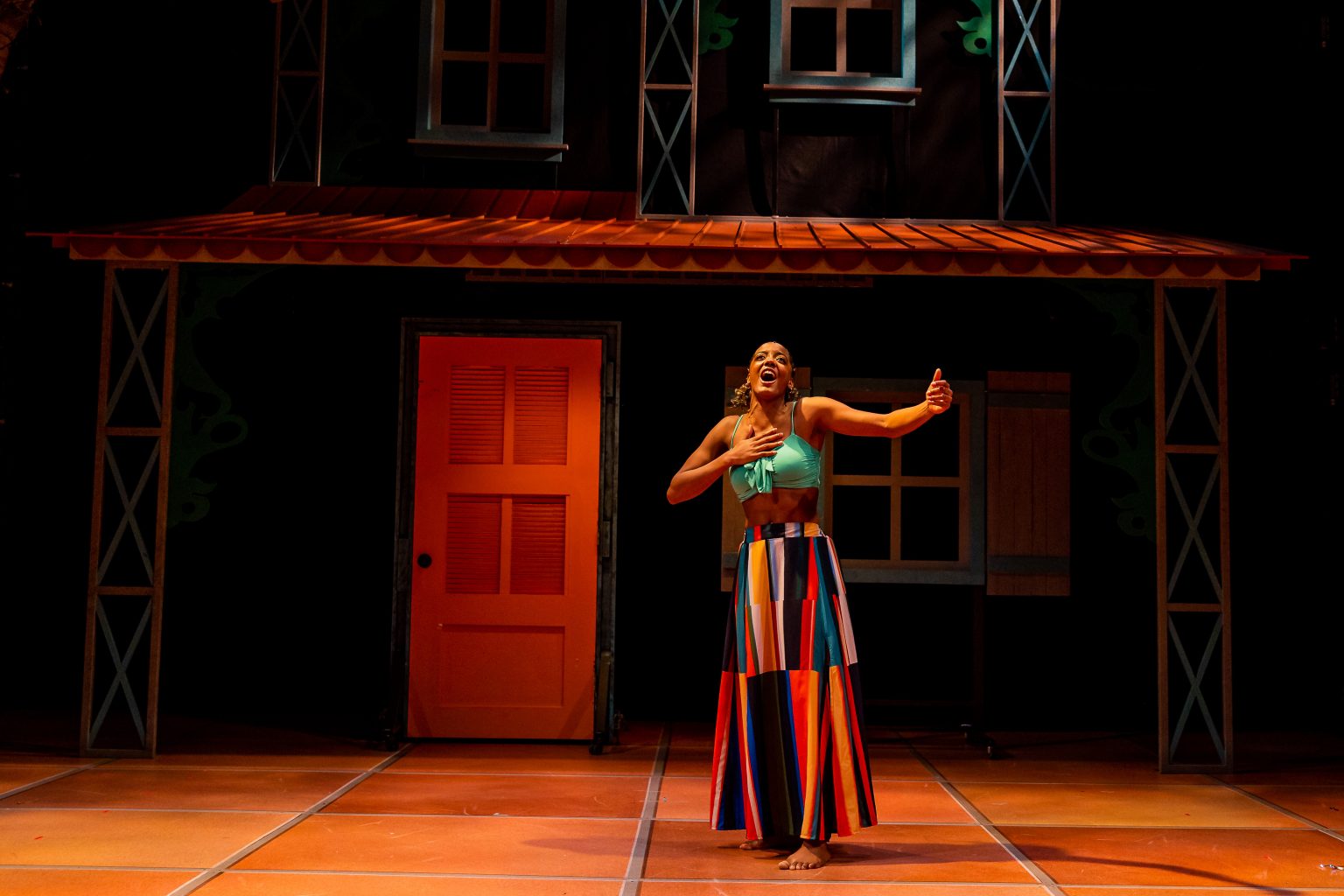 (Photo: Peli Naomi Woods in SpeakEasy Stage's "Once on This Island" now playing through April 16, 2022. Photo by Nile Scott Studios)
In "Once on This Island" we meet the beautiful Ti Moune (Peli Naomi Woods), an island peasant girl spared a tragic fate by the Gods who rule the island: Asaka (Yewande Odetoyinbo), Mother of the Earth; Agwé (Davron S. Monroe), God of Water; Erzulie (Christina Jones), Goddess of Love, and Papa Ge (Malik Mitchell), who is the Demon of Death.
The Gods save her but Ti Moune's ultimate destiny is still to come yet and appears to be a mystery...even, at times, to them.
Ti Moune saves young Daniel Beauxhomme (Kenny Lee) a "grande homme," a rich member of the ruling class of the island of Haiti, also known as the "Jewel of the Antilles."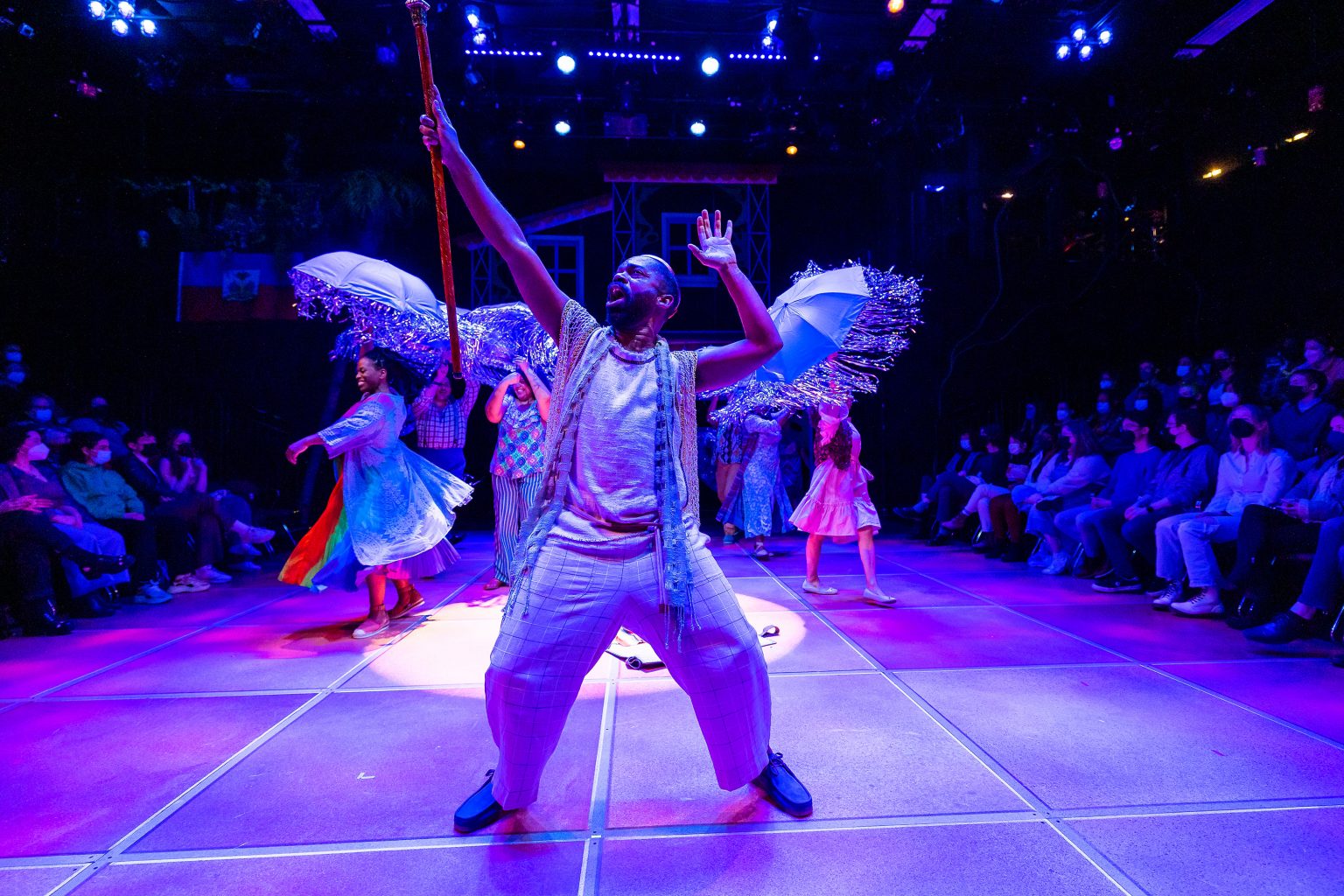 (Photo: Davron S. Monroe, center, and the Cast of SpeakEasy Stage's "Once on This Island" now playing through April 16, 2022. Photo by Nile Scott Studios)
Under the combined skillful direction of Pascale Florestal with creative choreography by Jazelynn Goudy, the ensemble is flawless. Exemplary vocal performances by all but certainly it is Woods who simply astounds from the moment she appears as Ti Moune.
The musicians overseen by Music Director David Freeman Coleman never missed a beat.
There is a welcoming feeling as the story is told through song and dance - they are truly a collective of geniality and joy, giving the audience a sense of walking into a warm, almost familial embrace.
The above proves to be a bit more ironic as the story of Haiti's racially-based class divisiveness is also told in tandem - but with far less of an embrace and more with earned scorn, ridicule and repudiation.
As we delve further into the dramatic relationships of the characters in the musical, we also learn the tale's themes of acceptance, of co-existence, of a people united in their various struggles to survive on this island so they could continue to tell their stories.
Those involved in the world of theatre tend to discourage things like following a mandatory "blue print" of a show because, outside of the playwright's written guidance, most plays and musicals are intended to be continuously re-interpreted.
However, if this show were ever demanded to adhere to such a "blue print," Lord, please let it be this one - because it is the finest interpretation of the material I have ever seen.
The show runs one hour 40 minutes with no intermission.
Kevin T. Baldwin is a member of the American Theatre Critics Association (ATCA)
@MetrmagReviews
@Theatre_Critics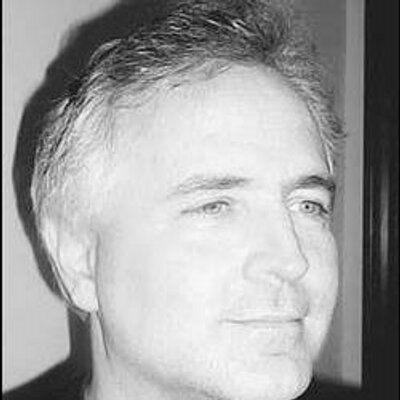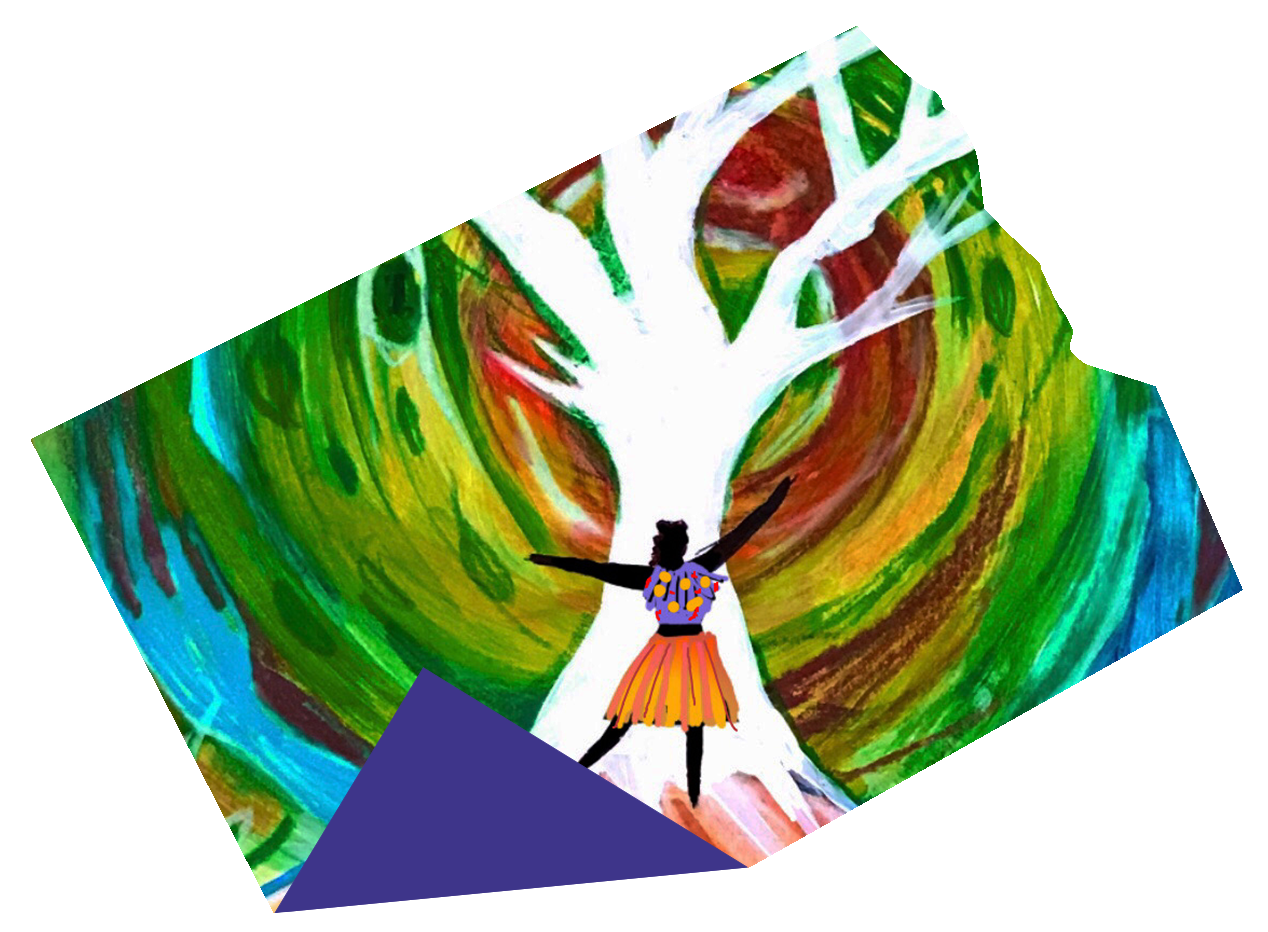 ABOUT THE SHOW
Winner of the 2018 Tony Award for Best Revival of a Musical!
We are thrilled to present a rousing new production of one of the most beloved musicals in SpeakEasy and Broadway history: Once on This Island.
Powered by a pulsating Calypso beat, this delightful musical fable tells the epic story of Ti Moune, a fearless peasant girl who, guided by the mighty island gods, sets out on a remarkable journey to follow her heart and find her place in the world.
Featuring a joyous, uplifting score by Tony Award winners Lynn Ahrens and Stephen Flaherty (Ragtime, Anastasia), Once on This Island is "a bewitching celebration of love, resilience, and the spirit of hope." (NY Daily News)
To Buy Tickets
Call 617-933-8600
Visit bostontheatrescene.com

ABOUT SPEAKEASY STAGE COMPANY
SpeakEasy Stage Company is a non-profit theatre company located in the South End of Boston and is led by award-winning Producing Artistic Director Paul Daigneault. SpeakEasy was named the Pavilion Resident Theater for the Boston Center for the Arts in 2007 and produces 28 weeks of new plays and musicals each season at the Nancy and Ed Roberts Studio Theater in the Calderwood Pavilion at the Boston Center for the Arts.
Subscription Information: Subscriptions for SpeakEasy Stage Company's 2021-22 Season are now on sale. To purchase or for more information, call 617-933-8600 or go online to https://www.speakeasystage.com/Season31.
Patrons with subscription questions may also call Jim Torres or Evan Turissini at 617-482-3279 or write Jim at JimTorres@SpeakEasyStage.com.
Administrative Office
539 Tremont Street
Boston, MA 02116
617-482-3279 phone
617-482-3280 fax
info@speakeasystage.com