(COVER PHOTO: The CAST of the musical "NUNSENSE," presented by the Square One Players in Shrewsbury through August 14, 2022. Photo: Joanne Smith)


By Kevin T. Baldwin
METRMAG Reviewer
# 774-242-6724
"Caution: This musical may be habit forming"

Square One Players
Presents
"NUNSENSE"
Written By Dan Goggin
Music & Lyrics By Dan Goggin
Directed by Jeremy Woloski
Cast Includes: Stephanie Sarkisian, Robyn Spain, Foley Herrmann, Izzy Scampoli, Mary Johnston-Medina.
Performances:
August 5, 6, 13 2022 at 7:30pm
August 7 & 14, 2022 at 2:00pm
Flanagan Theater in Southgate, 30 Julio Drive, Shrewsbury, MA 01545
Tickets:
$20 General Admission
$17 Student/Senior*

*Student - under 18
*Senior - 60 & up
10% discount on groups of 10 or more
Reserve tickets at www.squareoneplayers.com or call 508-669-7750.
As the long hot days of summer begin to dwindle down, anyone in need of a good laugh should visit the good "Little Sisters of Hoboken" who are nothing but reliable in delivering laughs and more in the latest musical production of "NUNSENSE" from the Square One Players in Shrewsbury.
In community theatre circles, when one hears of a production of "NUNSENSE" being staged, the reaction invariably tends to be the same.
"What? Again? Really?"
Which is usually then followed by the query, "Why?"
True, "NUNSENSE," which premiered in 1985 and ran for over 3,600 performances Off-Broadway, has since become a veritable community theatre "staple", a show performed regularly year to year by dozens, if not hundreds, of amateur theatre groups across the country.
Doesn't mean it is a bad show. In fact, it is a charming little show with fun characters and witty ditties. Enough to entertain even those who may have seen it countless times.
However, there is also a very good financial reason for this. It is reliable. It is reliable in bringing in paying audiences. It is also reliable in it has a moderately low level of difficulty for most groups to stage.
However, probably the most reliable thing about the show is the material which, even after 31 years, is still quite good (even if a few of the Catholic faith references may go over the heads of some folks).
"NUNSENSE" has also spawned numerous sequels, some working better than others, but all exist because theatre goers continuously enjoy the cast of characters and the concept.
Written by Dan Goggin, the music is pleasant, the dialogue crisp and fun with the characters quite enthusiastic and appealing.
The five actresses involved in this latest production by Square One Players are all quite reliable in their performances.
The show invites the audience to be witness to a live benefit performance given by five surviving nuns of a one-time missionary order that began its mission by aiding a leper colony near France.
The current day order of nuns lose 19 members of their order when their cook, "Sister Julia, Child of God," accidentally poisons them with her tainted soup.
Most of the deceased have been buried but funds are apparently still required to bury the remaining nuns (stored in a frozen locker) because the Rev. Mother Superior Mary Regina (Stephanie Sarkisian) spent money on a new flat screen television with Roku instead of using funds to bury them.
So the sisters decide to stage a variety show in the Mount Saint Helen's School auditorium to raise the balance needed.
(PHOTO: The CAST of the musical "NUNSENSE," presented by the Square One Players in Shrewsbury through August 14, 2022. Photo: Joanne Smith)
The stage is adorned with set pieces from an 8th grade musical production of "Grease" but many of the items are used during the show by the Mother Superior and three other nuns and Sister Mary Regina's second-in-command Sister Mary Hubert (Robyn Spain).
Joining them are Sister Robert Anne (Foley Herrmann), Sister Mary Leo (Mary Johnston-Medina) and Sister Mary Amnesia (Izzy Scampoli).
Under the direction of Jeremy Woloski, with music direction by Dan Murphy and choreography by Kelley Manson, each of the actresses performs exceptionally well in their solo segments, in particular Scampoli with her hilarious number, "So You Want To Be A Nun," and the revelatory Act Two number, "I Could Have Gone To Nashville."
Amnesia briefly works as ventriloquist/puppeteer with her potty-mouth puppet, "Sister Mary Annette," who "helps" Amnesia with the shocking "So You Want To Be A Nun," an extremely clever moment in the show that might even result in some actual nuns on the run.
The house band with Murphy on piano was exemplary and were included in many of the shows lighter moments.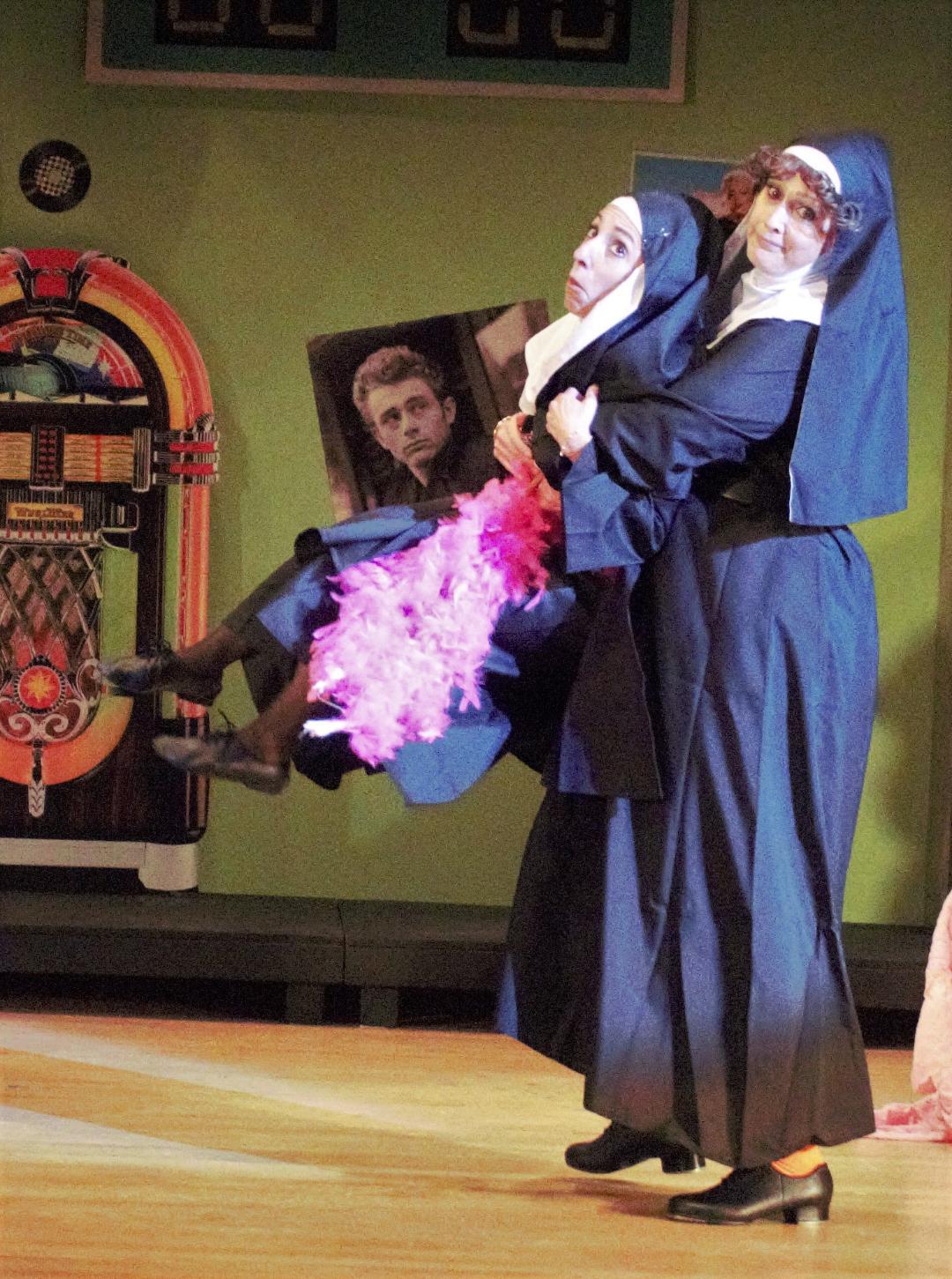 (PHOTO: Stephanie Sarkisian and Foley Herrmann of the musical "NUNSENSE," presented by the Square One Players in Shrewsbury through August 14, 2022. Photo: Joanne Smith)
There are some ad lib exchanges that take place which are a huge part of that "reliable" charm of the show. Sarkisian was especially adept at this, including her end of Act One descent into temporary madness after ingesting a "mood altering substance" on stage. A veritable "stream of consciousness" ensued which had much of the audience in stitches.
The show is now very much showing its age with more than a few dated Catholic school or religious references lost on members of the audience.
Yet, overall, "NUNSENSE" is still a show that brings the funny and sweetness which certainly makes for a fun night out.
Approximately two hours with one intermission
Kevin T. Baldwin is a member of the American Theatre Critics Association (ATCA)
@MetrmagReviews
@Theatre_Critics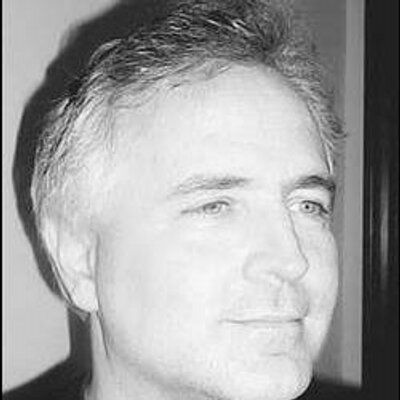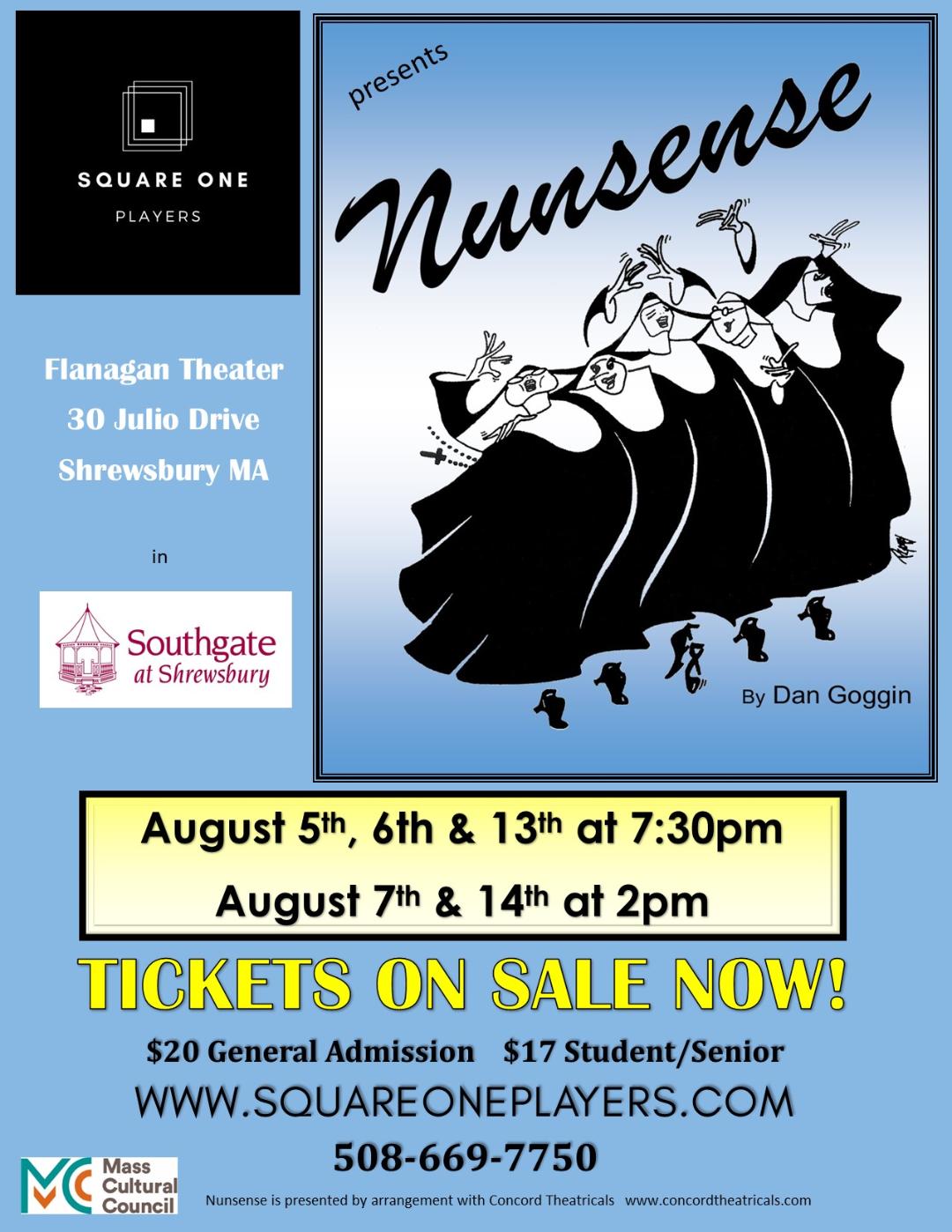 ABOUT THE SHOW
"NUNSENSE" is a hilarious spoof about the misadventures of five nuns trying to manage a fundraiser.
Sadly, the rest of the sisterhood died from botulism after eating vichyssoise prepared by Sister Julia Child of God.
Thus, the remaining nuns – ballet-loving Sister Leo, street-wise Sister Robert Anne, befuddled Sister Mary Amnesia, the Mother Superior Sister Regina, and mistress of the novices Sister Mary Hubert – stage a talent show in order to raise the money to bury their dearly departed.
Square One Players production of "NUNSENSE" has its opening night performance on Friday August 5th, 2022.
The performance begins at 7:30pm.
Additional performances are on Saturday August 6th at 7:30pm, Sunday, August 7th at 2pm, Saturday August 13th at 7:30pm, and Sunday, August 14th at 2:00pm.
Ticket prices are $20 for General Admission and $17 for Students/Seniors.
All performances take place at Flanagan Theater in Southgate at Shrewsbury, 30 Julio Drive, Shrewsbury, MA.
Reserve tickets now by visiting www.squareoneplayers.com.
Tickets can also be reserved by calling 508-669-7750.
Square One is very grateful for the support of the Shrewsbury Cultural Council.
COVID-19 PROTOCOLS
It is our highest priority to keep audiences, staff, performers and Southgate residents and employees safe. We will be closely monitoring the always evolving CDC public health guidelines and adjust our policies as such. For the safety and comfort of all who attend our shows, we will insist that all patrons over the age of 5, MUST present proof of full vaccination. We will accept the physical card, clear photo of the card, or a digital vaccination record. Patrons who cannot provide proof of vaccination will not be permitted to enter. Face coverings MUST be worn at all times inside all areas of Southgate, regardless of vaccination status.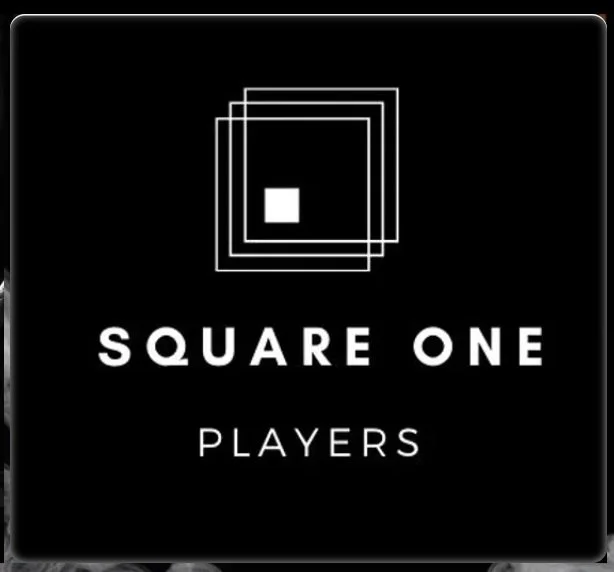 ABOUT SQUARE ONE PLAYERS
Our mission is to provide a venue to promote and support the performing and cultural arts in Central Massachusetts. The goal of the Square One Players is to provide a quality and economical live theater program that is all inclusive and of course, have a little fun along the way. We strive to open opportunities to anyone who wishes to participate in the art of theater. We hope that one and all will feel welcome to participate either by viewing or taking part in our theater shows. Come join us and be ready to be entertained!