(Cover Photo: The CAST of the musical "NUNSENSE" by Dan Goggin now playing at Arlington Friends of the Drama/AFD Theatre in Arlington, MA. through May 21, 2023. Photo Credit Leslie Maiocco)



By Kevin T. Baldwin
METRMAG Reviewer
# 774-242-6724

"We still wear our habits to retain our magic spell, though we're on our way to Heaven, we're here to raise some Hell."
- Dan Goggin

Arlington Friends of the Drama/AFD Theatre
Presents the Musical
"NUNSENSE"
Written By Dan Goggin
Music & Lyrics By Dan Goggin
Directed and Choreographed by Jason Hair-Wynn
Music Director - Div Slomin
Stage Manager - Allie Winer Brown
Cast Includes: Kathleen Wackowski - Sister Mary Regina; Melissa Bornmann - Sister Mary Hubert; Susan Austin - Sister Robert Anne; Janet Pohli - Sister Amnesia; Rositsa Mihaleva - Sister Leo.
Additional Creative Team:
Production Manager - Susan Harrington; Assistant Stage Manager - Melissa Quirk; Set Designer - Charlie Carr; Set Technicians - Ken Theriault, Charlie Carr; Set Crew - Charlie Carr, Stu Kazin, Audrey Lewis, Hayley Whelan, Shayna Loeffler, Suzi Lubar, Ken Theriault, Ken Livak, Kristen Pappas, David Warnock, Molly Trainer; Costume Designer - Andrea Goodman; Hair and Make-Up - Susan Atlas; Lighting Designer - Vyren Gray; Sound Designers - Ed Council and Chris Cebelenski; Props and Set Dressing - Judy Weinberg, Janice Sophis; Box Office - Clare Livak; Audition Coordinator - Evelyn Corsini-Alcorn; Audition Aides - Charlotte Kelley, Donna Rebibo, Marcie Theriault; Casting Committee - Jason Hair-Wynn, Div Slomin, Allie Winer Brown, Sandy Armstrong, Susan Harrington; Refreshments - Lis Adams, Evelyn Corsini, Leslie Schwalbe, Ginger Webb; Program Cover - Jaye Foucher; Program - Cyngar; Rehearsal Photography - Mary Babic; Production Photography - Leslie Maiocco; Publicity - J. Deschene, Ginger Webb: Keyboards - Shane Stecher and Div Slomin; Percussion - Cesar Garde.
AFD THEATRE, 22 Academy Street, Arlington, MA. 02476
Performances:
May 5, 2023 to May 21, 2023
(Contact Box Office for Exact Times)
TICKETS:
# 781-646-5922
https://www.ticketstage.com/T/AFD
COVID 19 PROTOCOLS
Contact Venue for Most Updated COVID-19 Safety Protocols and Information.
(Warning: The following review may contain spoilers)
For its 462nd production, Arlington Friends of the Drama, aka AFD Theatre (AFD), presents , quite possibly, the most "comfort food" equivalent of all musicals – "NUNSENSE."
As one walks into the theatre located at 22 Academy Street, one immediately notices a "billboard image" of a burger for a fast-food burger joint.
It is that image of a widely chosen "comfort food" that best symbolizes what the musical has ultimately become since premiering nearly 40 years ago.
"NUNSENSE" debuted in 1985 and ran for over 3,600 performances Off-Broadway.
Written by Dan Goggin, the music is pleasant, the dialogue crisp and fun with the characters quite enthusiastic and appealing.
"NUNSENSE" has also spawned numerous sequels, some working better than others, but all exist because theatre goers continuously enjoy the cast of characters and the concept.
The musical has since become a community theatre "staple," meaning a show performed regularly by many amateur theatre groups across the country.
So, anytime a theatre needs an "old standby" – a popular musical to help generate interest if not near sell-out crowds - "NUNSENSE" is one that can be almost an assured success...IF staged right, and the creative team at AFD have staged this one right.
Yes, the "Little Sisters of Hoboken" are nothing if not reliable in delivering both audiences and laughs - and, under the direction of Jason Hair-Wynn, this latest staging by AFD is impresses with an ensemble that is equally comedically and musically adept.
Yes, it is also a "dated" musical, but it is still one that has "teeth" and is a show with a lot of heart, fun characters and witty ditties.
True, some of the material IS very much out-of-date, which means while most of the jokes still land, even after 38 years, other jokes no longer land as well.
There are also, most likely, far fewer former Catholic School students in the audience these days - which means certain applicable references will definitely go over the heads of some (for example, the old nun's "clicker" once used to focus students to be more attentive).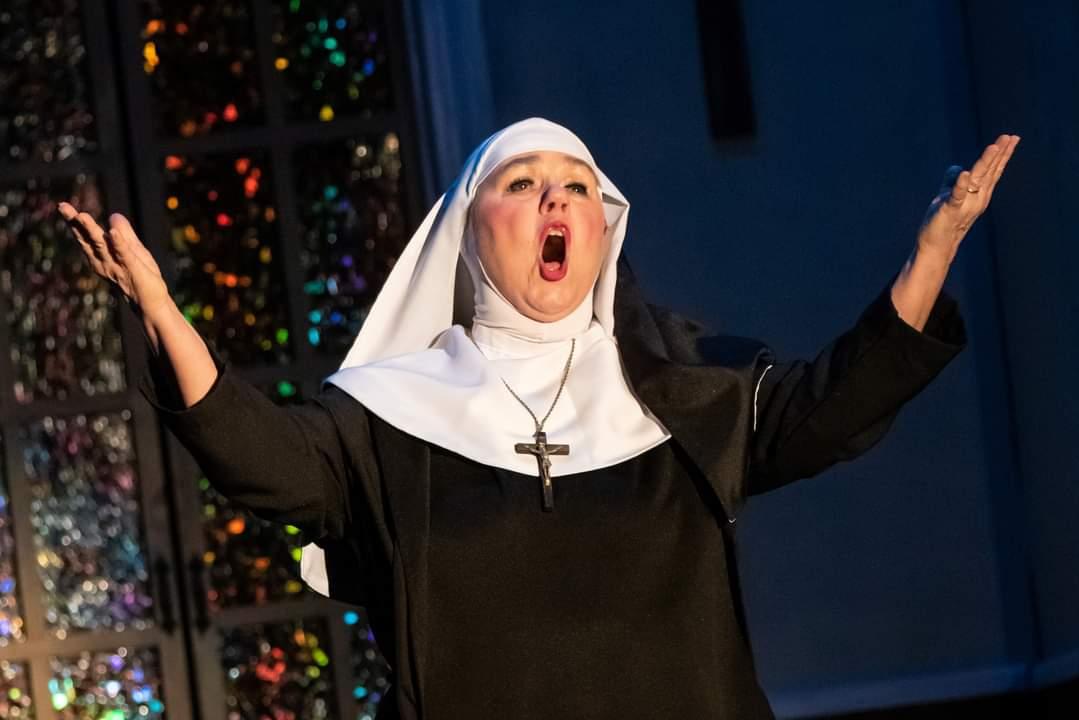 (Photo: Kathleen Wackowski as "Sister Mary Regina, Mother Superior" in a scene from the musical "NUNSENSE" by Dan Goggin now playing at Arlington Friends of the Drama/AFD Theatre in Arlington, MA. through May 21, 2023. Photo Credit Leslie Maiocco)
The five actresses involved in this latest production by AFD are exceptional in their individual performances and support each other admirably in the larger ensemble numbers.
The show invites the audience to be witness to a live benefit performance given by the surviving nuns of a one-time missionary order that began its mission by aiding a leper colony near France. (By the way, remember this – there will be a quiz later)
While the musical's program indicates the show is set in the "present" the references occasionally made from the script (while updated for more "contemporary" audiences) come across a bit anachronistic.
The current day order of nuns lose members of their order when their cook, "Sister Julia, Child of God," accidentally poisons them with her tainted soup.
Most of the departed have been buried but funds apparently are still required to bury the four remaining deceased nuns (stored in a frozen locker) because the Rev. Mother Superior Mary Regina (Kathleen Wackowski) spent money on a frivolity instead of using funds to bury them.
Wackowski is simply superlative as the stalwart Mother Superior, as she takes the lead in several musical moments including the show's opener "Nunsense is Habit Forming," the boisterous, "Turn Up the Spotlight" and the expository, "A Difficult Transition" which explains the history of the order (You might want to take notes during that last one).
So, the sisters stage a variety show in the "Mount Saint Helen's School" auditorium to raise the balance of funds needed.
The stage is adorned with set pieces from an 8th grade musical production of "Grease" but many of the items are used during the show by the Mother Superior, Sister Mary Regina's second-in-command Sister Mary Hubert (Melissa Bornmann), aka the "Mistress of Novices," Sister Robert Anne (Susan Austin), Sister Mary Amnesia (Janet Pohli) and Sister Mary Leo (Rositsa Mihaleva).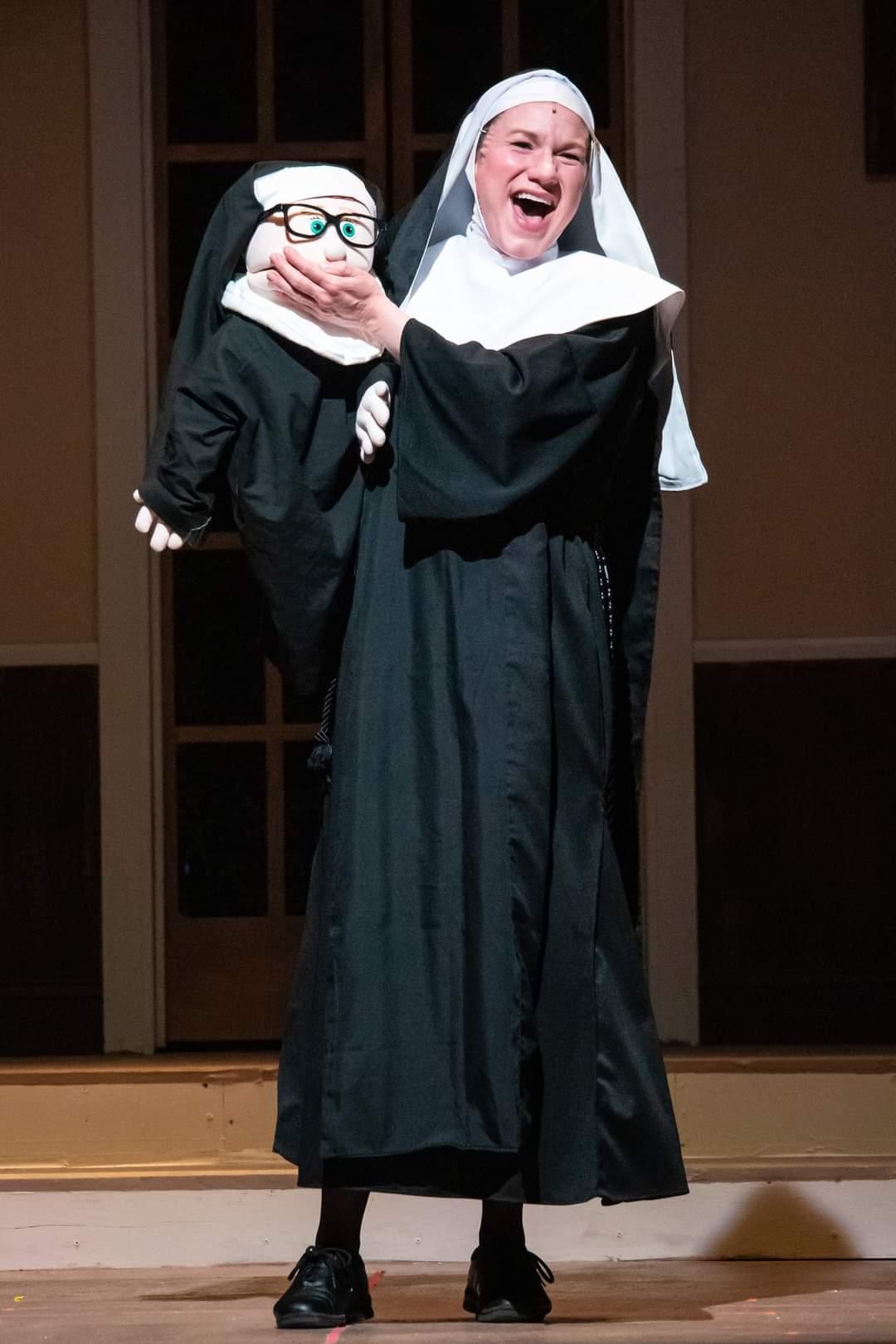 (Photo: Janet Pohli as "Sister Mary Amnesia" in a scene from the musical "NUNSENSE" by Dan Goggin now playing at Arlington Friends of the Drama/AFD Theatre in Arlington, MA. through May 21, 2023. Photo Credit Leslie Maiocco)
Under the music direction of Div Slomin, each of the actresses is given a moment to shine musically in their solo spots.
Bornmann, as Sister Mary Hubert, supplements the vocals in a number of songs and performs a rousing rendition of the show's closer, "Holier Than Thou."
Austin, as Sister Robert Anne, is given two moments to reflect on her own story in the tender "Growing Up Catholic" (where she is nicely supported vocally by Hubert, Leo and Amnesia) and the more boisterous, "I Just Want To Be a Star."
The multifaceted Mihaleva, as Sister Mary Leo, (Rositsa ) showcases her talents in "Benedicite" ("Morning At The Convent") and in the hysterical "Dying Nun Ballet."
The versatile Pohli, as Sister Mary Amnesia, is inspiring with her Act Two song, "I Could Have Gone To Nashville" and, in supplementing vocally in other musical numbers, elevates almost every song in which she is included.
Earlier in the first act Pohli also serves as ventriloquist/puppeteer for a "potty-mouth" puppet, "Sister Mary Annette," in the hysterical, "So You Want To Be A Nun."
There are some ad lib exchanges that take place which adds to the intimacy and charm of the show.
The scene most showing its age occurs at the end of Act One which (spoiler alert!) has the good Reverend Mother descending into a temporary hallucinatory stupor after ingesting a "mood altering substance" on stage.
While the scene still generates laughs, the veritable "stream of consciousness" that ensues, causing the normally stoic Mother Superior to basically "in-habit" Robin Williams (yes, he went there), simply no longer works as well as it once did with the humor looking incredibly forced.
The above is neither a lack of effort by Wackowski nor a failing in the overall staging. It just seems to be simply a written piece to closeout the first act which has since outlived its original intent.
Once Act Two gets under way, this moment is quickly forgotten and the balance of the show is absolutely heavenly (yes, he went there, too).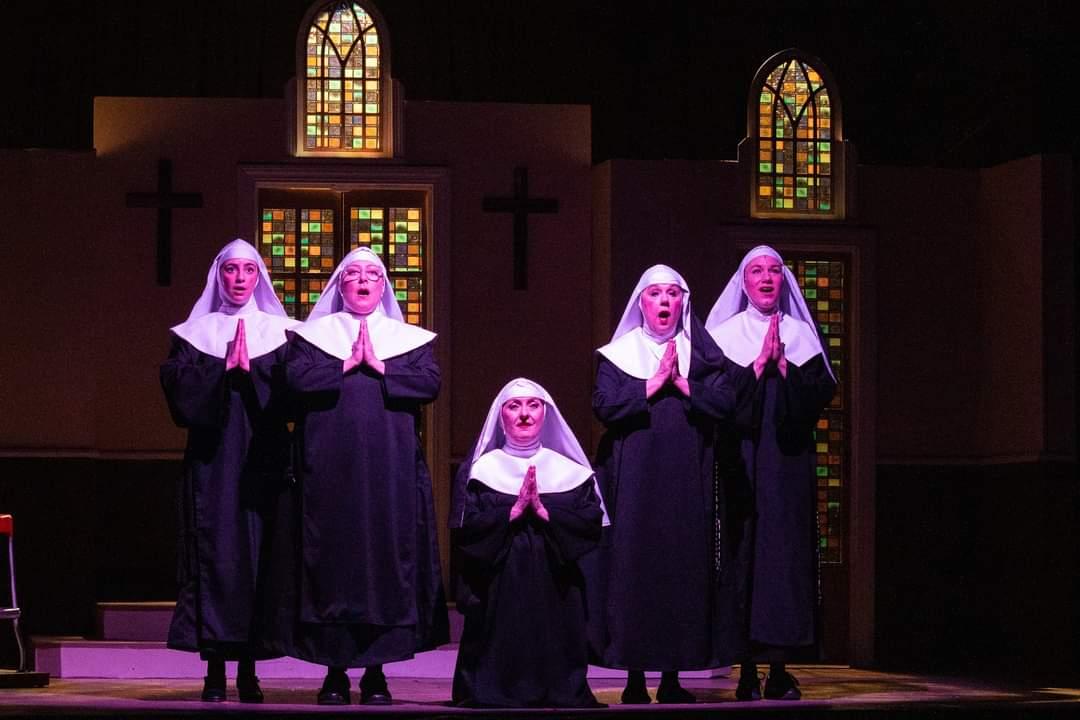 (Photo: The CAST of the musical "NUNSENSE" by Dan Goggin now playing at Arlington Friends of the Drama/AFD Theatre in Arlington, MA. through May 21, 2023. Photo Credit Leslie Maiocco)
The single set for "NUNSENSE" is well designed and fully functional, requiring marginal changes. Whatever set redress is required occurs fluidly.
The stained glass windows along the back wall also was quite appealing. The inclusion of three doors at the rear of the stage allowed for some clever, impactful staging, as well.
There is also a good amount of unexpected technical effects in the AFD show and, for anyone familiar with the musical, the enhancements may prove pleasantly surprising.
Although a good chunk of the show is beginning to show its age, what actually seems to be a more "timeless" quality in "NUNSENSE" is the bond felt between the nuns.
The relationship between these characters shows that these "Little Sisters of Hoboken" are bonded more than any members of a religious order. Their camaraderie extends far beyond that.
They are, more accurately, "sisters" in all applicable sense of the word.
They are, indeed, a caring, loving family - and that affection absolutely comes across in the combined performances by the AFD ensemble.
"NUNSENSE" is musical that still brings the funny and sweetness and certainly makes for a fun night out.
"NUNSENSE" continues at the AFD Theatre in Arlington until May 21st and, even after all this time, this is one musical that still is definitely...and deliciously..."comforting."
Approximately two hours with one intermission.
Kevin T. Baldwin is a member of the American Theatre Critics Association (ATCA)
@MetrmagReviews
@Theatre_Critics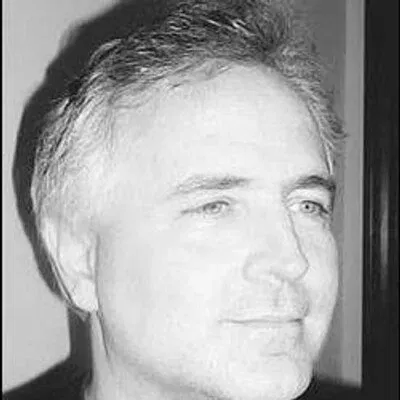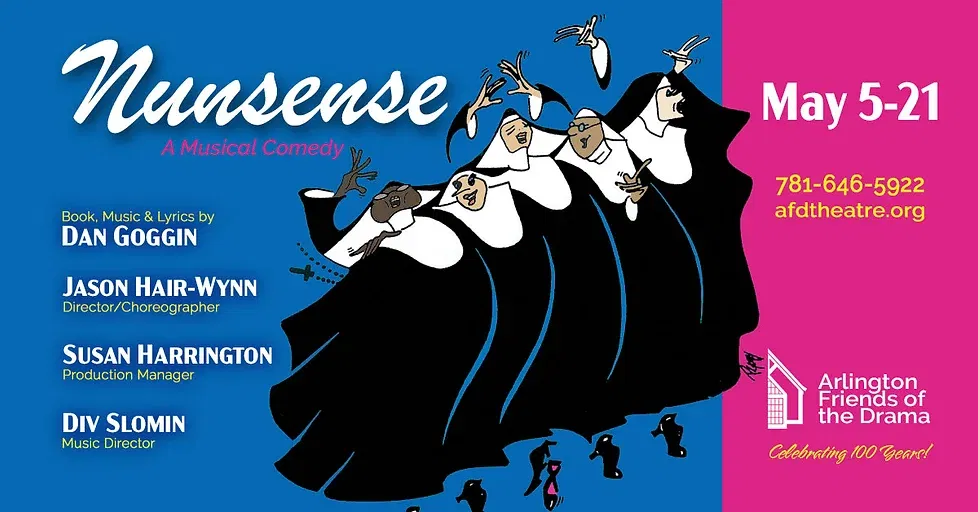 ABOUT THE SHOW
"NUNSENSE" is a hilarious spoof about the misadventures of five nuns trying to manage a fundraiser.
Sadly, the rest of the sisterhood died from botulism after eating vichyssoise prepared by Sister Julia Child of God.
Thus, the remaining nuns – ballet-loving Sister Leo, street-wise Sister Robert Anne, befuddled Sister Mary Amnesia, the Mother Superior Sister Regina, and mistress of the novices Sister Mary Hubert – stage a talent show in order to raise the money to bury their dearly departed.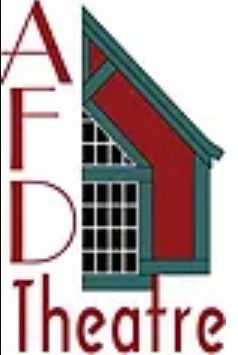 ABOUT ARLINGTON FRIENDS OF THE DRAMA/AFD THEATRE
ARLINGTON FRIENDS OF THE DRAMA, now known as AFD THEATRE, was founded in 1923 and is one of the ten oldest continually operating community theatre groups in the country. Now located in the former St. John's Episcopal Church, which has been extensively updated and made handicap-accessible. AFD THEATRE is among the finest area playhouses for actors, directors, production designers and audiences to produce and enjoy live theatre.
About AFD THEATRE Seasons
AFD THEATRE puts on four productions: two musicals and two straight plays. AFD THEATRE holds auditions months ahead, and rehearse evenings and weekends. AFD THEATRE welcomes you to join the fun: help build sets, make costumes, do lights. Usher or sell concessions. AFD THEATRE is a community endeavor that seeks to engage all ages in the fun and exciting act of putting on a play!
AFD THEATRE
22 Academy Street
Arlington, MA 02476
# 781-646-5922