(COVER PHOTO: Cast of Calliope Productions' "Night Watch" now playing in Boylston, MA. through March 20, 2022. Photo by Kara Emily Krantz.)

By Kevin T. Baldwin
METRMAG Reviewer
Contact: 774-242-6724
"Where insomnia is resisting a rest"

Calliope Productions
Presents
"NIGHT WATCH"
A Suspense Thriller
Written By Lucille Fletcher
Directed By Neal Martel
Stage Manager Bethany Arsenault
Cast Includes: Michelle England, Scott Lyerly, Elvira Para, Denise LaRoche, Richard Zuscak, Sonya Richards, David Vilandre, Krissi Forgues, Neal Martel.
Performances:
March 10, 11, 12, 18, 19, 2022 at 7:30pm
March 13 & 20, 2022 at 2:00pm
Tickets are $20 for regular admission, and $17 for students and seniors.
Elaine Wheeler is a woman in anguish.
From the outset of Lucille Fletcher's play "Night Watch" this anguish is made very clear.
Yet, how did Elaine become so distraught in the first place and what is it that is causing her to have chronic bouts of insomnia and ostensibly descending into madness?
There are many threads to Fletcher's dramatic tapestry and, while many of them intersect beautifully, others seem to be left dangling.
In the end, though, it is the performances that help successfully carry the two-act play through to the end.
Elaine (Michelle England) is a rich devotee of the arts who lives in the Kips Bay section of New York City with her husband, John (Scott Lyerly).
John has been becoming increasingly concerned with Elaine's deteriorating mental stability which seems to become aggravated further when Elaine starts seeing "things" taking place outside their tenement window in an abandoned building across the way from their home.
"Things" like…murder.
This is the premise of Calliope Productions' latest effort and, under the direction of Neal Martel, the story, while prolonged at two and a half hours, is kept continuously engaging.
Elaine and John immediately contact the police, but the ensuing investigations turn up no victims, no transients or juveniles lingering in the building, and no evidence of any murder.
The authorities soon dismiss Elaine, determining her to be nothing but a neurotic nuisance wasting valuable police resources.
No one seems to support Elaine's claims, including the couple's maid, Helga (Elvira Para), and Elaine's best friend, Blanche (Sonya Richards). Helga fears more for her employer's sanity and well being. Blanche, a nurse, is far too self-absorbed to take Elaine's bizarre claims seriously. However, Blanche soon offers Elaine enough drugs to help "keep her calm."
A flamboyant stranger shows up at the couples' door who turns out to be a reporter, Curtis Appleby (Richard Zuscak), but whose intentions are never really clear. What is clear is how much he enjoys the impressive collection of art the couple owns.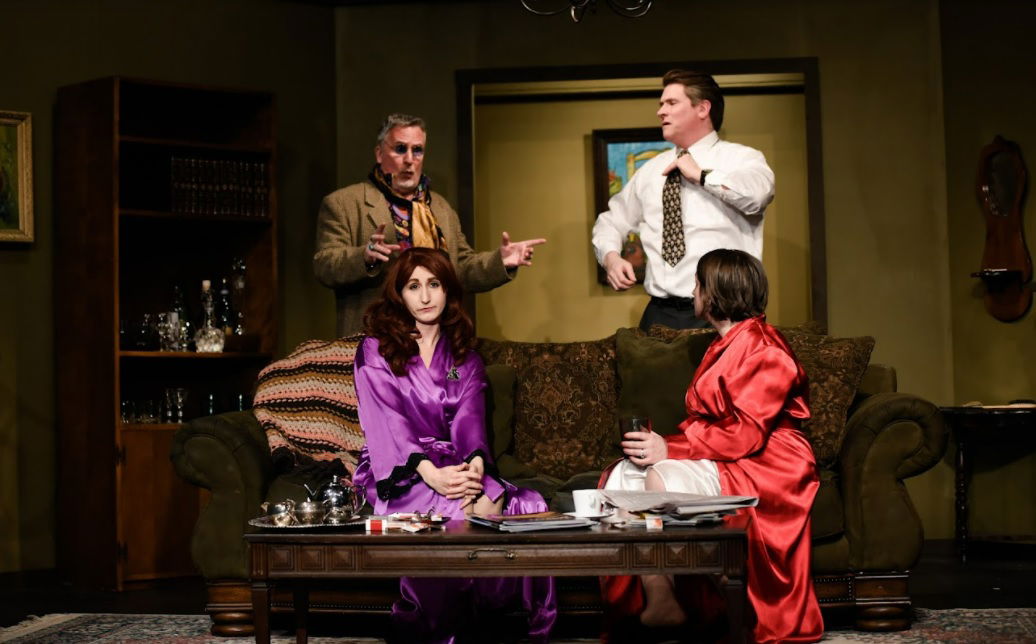 (PHOTO: Standing - Richard Zuscak and Scott Lyerly. Seated - Sonya Richards and Michelle England of Calliope Productions' "Night Watch" now playing in Boylston, MA. through March 20, 2022. Photo by Kara Emily Krantz.)
The set design is an impressive use of the Calliope stage space decorated with an equally impressive display of artwork.
Throughout the show there is an equal dose of suspense and mystery with many twists and turns right up until the very end.
We never know for certain who are Elaine's allies or who are her antagonists. We think we do, but do we really?
The show descends into melodrama as Elaine's condition seems to worsen with each passing moment. Is she actually seeing these horrific events? Is she delusional? Or, is there some kind of manipulation going on to try and drive her insane?
These are the many questions that are posed for us to ponder right up until the drama's prolonged yet climactic conclusion.
A psychiatrist, Dr. Tracey Lake (Krissi Forgues), is brought into their home to help Elaine try and make sense of what might be happening if she is actually imagining these events. A psychiatrist making house calls? Even for a show set in the 70s that hardly seems plausible.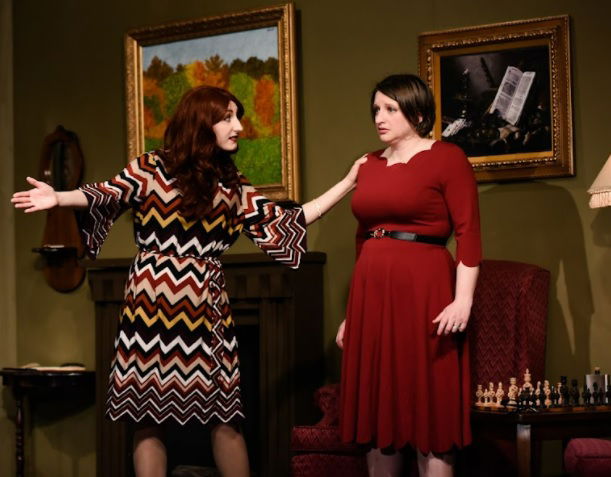 (PHOTO: Sonya Richards and Michelle England in a scene from Lucille Fletcher's "Night Watch" now playing at Calliope Productions in Boylston, MA. through March 20, 2022. Photo by Kara Emily Krantz.)
The performances are mostly solid but it is the chemistry between Michelle England as Elaine and Sonya Richards as Blanche which provides some of the finer moments from Fletcher's script. Lyerly successfully keeps everyone guessing John's true intentions toward his wife and Appleby and Para provide some much needed comic relief to the show.
For fans of mysteries "Night Watch" is a wonderful puzzle that will have everyone arguing on where the pieces fit and that is also a big part of its charm.
Approximately two hours and 30 minutes, including intermission.
Kevin T. Baldwin is a member of the American Theatre Critics Association (ATCA)
@MetrmagReviews
@Theatre_Critics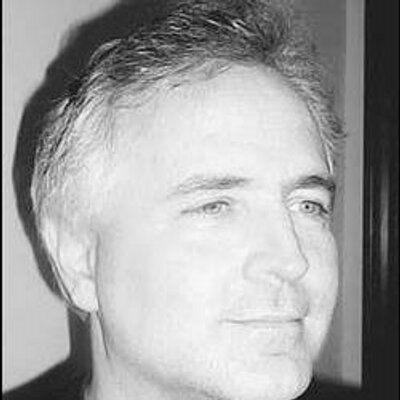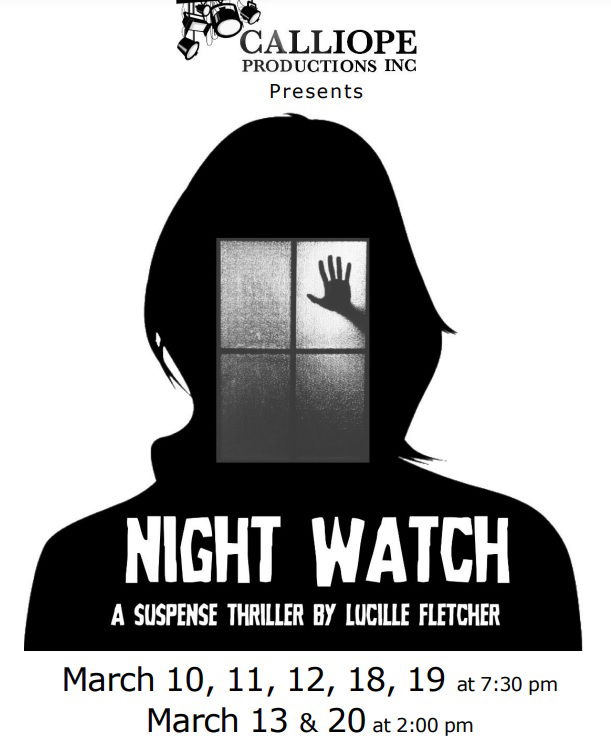 ABOUT THE SHOW
Unable to sleep at night, Elaine Wheeler restlessly paces the living-room of her Manhattan townhouse, troubled by unsettling memories and vague fears. Suddenly, she sees a dead body in the window of the building next door, and screams. Her husband investigates, only to discover that the alleged dead body has mysteriously disappeared.
Thus begins an ordeal of terror and suspense, as Elaine Wheeler tries to prove to her husband, her best friend, a psychiatrist, and to herself as well, that she is not losing her mind.
Calliope is pleased to present this production of NIGHT WATCH, a gripping suspense drama by Lucille Fletcher as the opening play for our 2022 season.

COVID-19 PROTOCOL
IMPORTANT: In keeping with Calliope's current Covid-19 protocol, all performers and staff are fully vaccinated, and all audience members will be required to wear masks and present proof of vaccination or negative PCR test results.
For more information or to reserve or purchase tickets, please contact the Calliope box office at 508-869-6887.We look forward to seeing you at the theatre!

ABOUT CALLIOPE PRODUCTIONS
Calliope Productions is a year-round non-profit theatre company founded in 1982 that serves the needs and interests of audiences and performers in the Central Massachusetts region. Calliope Productions presents six main-stage productions each year, and operates performance training workshops for students (ages 9 - 18) and adults. Calliope Productions is a member of the American Association of Community Theatre, the Eastern Massachusetts Association of Community Theatres, and the Worcester Cultural Coalition.
Calliope Productions
150 Main Street
Boylston, MA 01505
508-869-6887