(Cover Photo: Peter Evangelista, Sara Linares, John Thomas Waite and Ellen Barry in a scene from Karen Zacarias' "NATIVE GARDENS" playing at the Majestic Theater in West Springfield, MA. through February 12, 2023. Photo Credit Kait Rankins)

By Kevin T. Baldwin
METRMAG Reviewer
# 774-242-6724
"The difference between a flower and a weed...is a judgment." - Unknown

The Majestic Theater
Presents a Contemporary Comedy
"NATIVE GARDENS"
Written by Karen Zacarias
Directed by James Warwick
Producing Director Danny Eaton
Cast Includes: Sara Linares, Peter Evangelista, Ellen Barry, John Thomas Waite, Tina Sparkle, Michael Graham Morales, Mikey Perez
Additional Creative Team:
Associate Producing Director/Stage Manager - Sue Dziura; Associate Production Manager - Aurora Ferraro; Costume Design - Dawn McKay; Wardrobe Mistresses - Patty Wright; Scenic Design - Greg Trochlil; Lighting Design - Daniel D. Rist; Production Stage Manager - Stephen Petit.
Majestic Theater, 131 Elm Street, West Springfield, MA 01089
Performances:
January 5, 2023 through February 12, 2023
(Contact Box Office for Exact Times)
Tickets range from $31-37 and can be purchased at the box office or by phone at # 413-747-7797.
All audience members must be fully vaccinated and wear masks inside the theater.
Border disputes, diversity, divisiveness, economic disparity and Indigenous "United States-ians."
In another word: Neighbors.
The above are all contentious concepts firmly rooted in the singularly clever "NATIVE GARDENS" - but there is no arguing that this is a sweet comedy blooming out of the Majestic Theatre in West Springfield through February 12th.
Written by Karen Zacarias, the two-act play centers on two neighboring couples: The Del Valles, Pablo (Peter Evangelista) and Tania (Sara Linares), and the Butleys, Frank (John Thomas Waite) and Virginia (Ellen Barry).
The young professional Del Valles have recently purchased their "fixer-upper" home located next to the older Butleys' home.
Pablo, looking to make partner at his law firm, has invited the entire firm over to see the new home in mere days, which understandably freaks out the pregnant Tania who had hoped more time to revitalize their back yard using a "native garden" (a garden primarily using indigenous plants).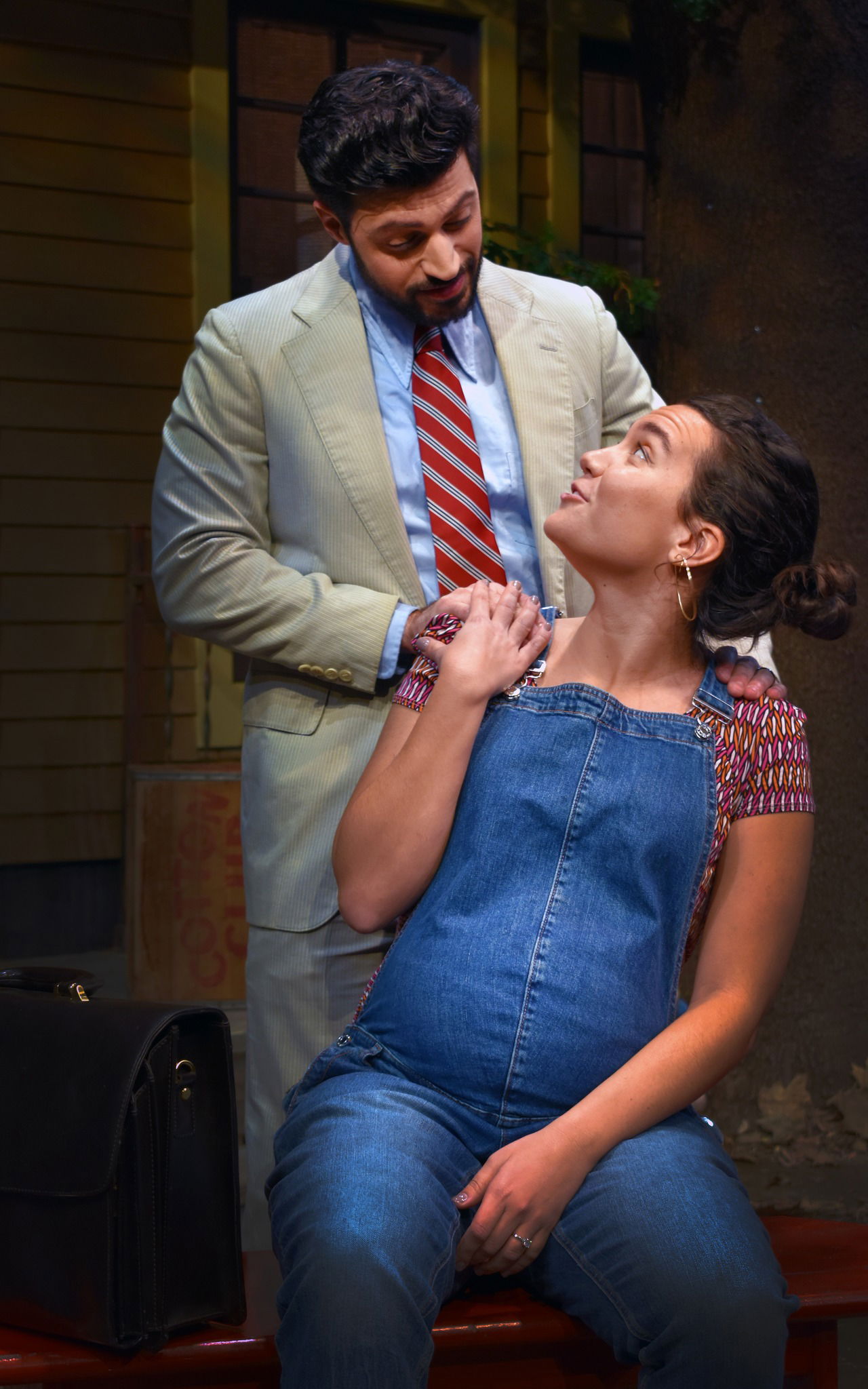 (Photo: Peter Evangelista and Sara Linares from Karen Zacarias' "NATIVE GARDENS" now playing at the Majestic Theater in West Springfield, MA. through February 12, 2023. Photo Credit Kait Rankins)
The home of longtime residents the Butleys is finely maintained by gardening aficionado Frank who is determined to win a "best neighborhood garden" contest - a win which has eluded Frank for a while.
As the couples first meet, over some Merlot and dark chocolate, a friendly discussion ensues about part of Frank's garden which encroaches upon the Del Valle property line.
The Del Valles would like to remove an ugly chain link fence the prior owner had placed there (thinking it belonged to the Butleys).
The Butley's have no objection to the fence removal as long as it does not damage Frank's garden which is partly intertwined with the ugly fence.
A property survey reveals Franks' garden not only encroaches upon the Del Valle property, it unearths the fact that the Del Valles actually own a significant more percentage of the property boundary than previously realized.
As a result, Pablo and Tania wish to remove that entire segment of Frank's immaculately tended garden and replace it with a large fence.
Thus erupts the "border dispute" and many deep-seeded ideals, concepts and emotions are brought to the surface throughout the show.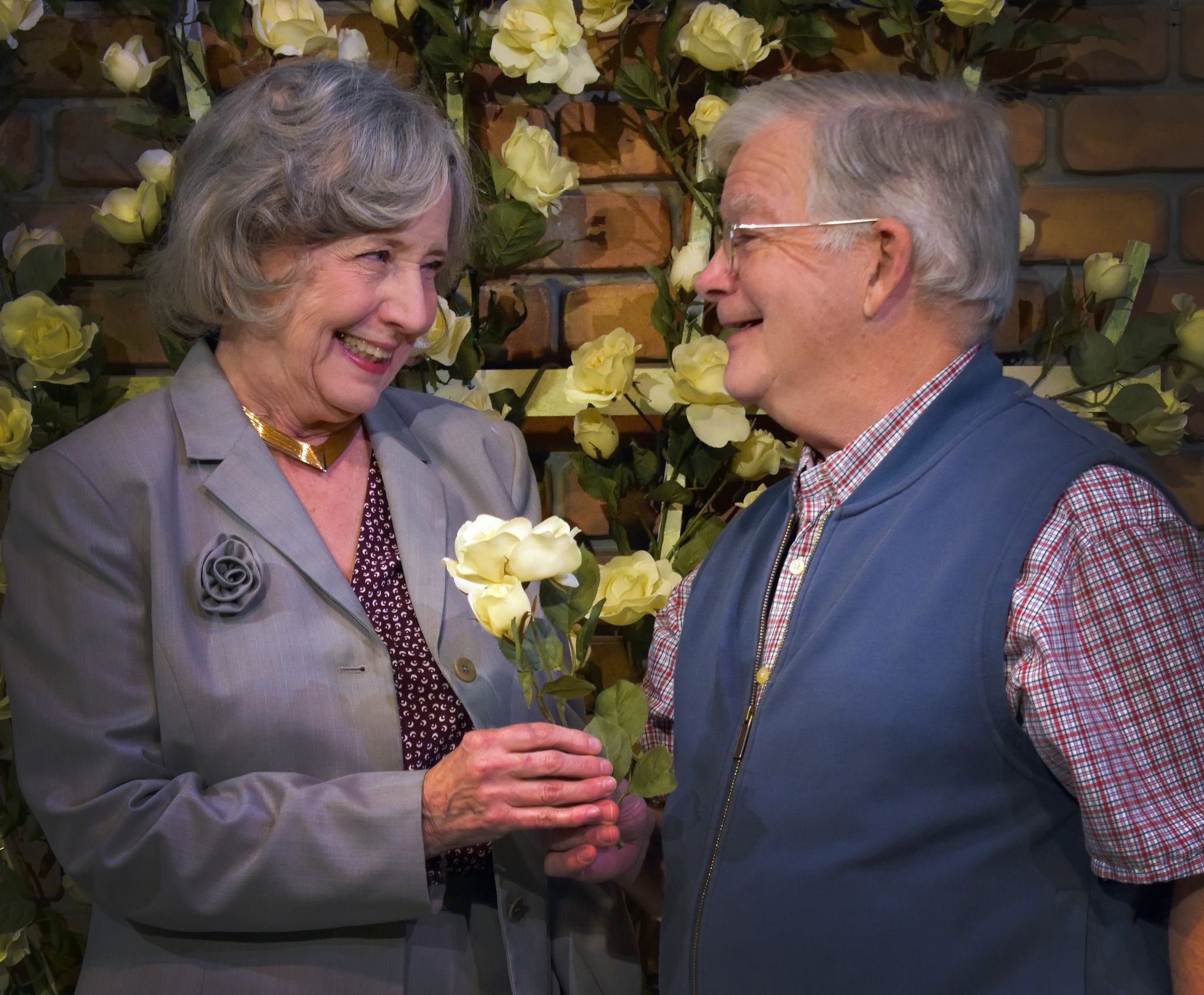 (Photo: John Thomas Waite and Ellen Barry in Karen Zacarias' "NATIVE GARDENS" now playing at the Majestic Theater in West Springfield, MA. through February 12, 2023. Photo Credit Kait Rankins)
Under the direction of James Warwick, all the performances are exemplary and the dialogue provided by the Zacarias script tells us a lot about the these characters, who are all good people.
There are many discussions which will ring quite familiar, especially to anyone who has kept pace with the news over the last decade (or so).
Some folks might identify with the older Butleys, a couple quite rooted in their ways.
Others might better identify with the younger Del Valles, a couple determined to bloom in a world full of Butleys.
Yet neither couple descends into stereotype. There are revealed elements to their respective backgrounds which some might find surprising.
It is only when such judgments and accusations of stereotype are made that it occasionally results in a provoked stereotypical response. A very clever approach by Zacarias.
No one person in either couple in "NATIVE GARDENS" comes across as a villain. If anything...and as it usually does...it is time that becomes the true villain here.
Time is critical as Frank is positioned to win the garden contest that same weekend as Pablo needs to remove the garden and put up the new fence before his firm arrives to see the house.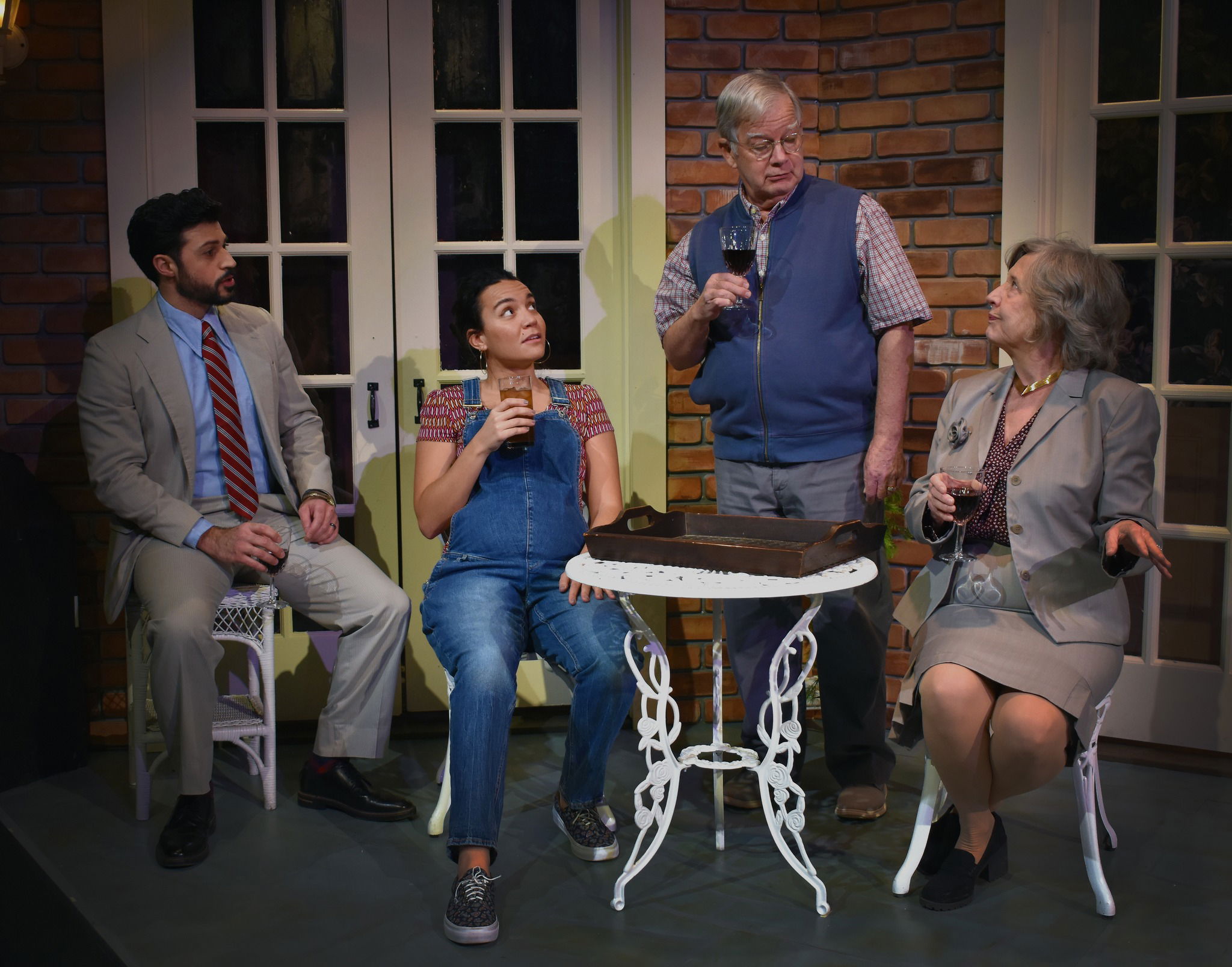 (Photo: Peter Evangelista, Sara Linares, John Thomas Waite and Ellen Barry in a scene from Karen Zacarias' "NATIVE GARDENS" playing at the Majestic Theater in West Springfield, MA. through February 12, 2023. Photo Credit Kait Rankins)
The question then becomes: Will these neighbors be able to reach some sort of compromise or will things ultimately senescence into something far more ugly than an unwanted, ugly chain link fence?
The beautiful split deign set design by Greg Trochlil showcasing the neighboring properties, is an absolute master class on the perfect use of space, something that is a staple of many Majestic shows.
"NATIVE GARDENS" is a fine show which continues the ongoing legacy of The Majestic Theater as it continues to celebrate 25 years of high quality productions.
Approximately two hours with one intermission.
Kevin T. Baldwin is a member of the American Theatre Critics Association (ATCA)
@MetrmagReviews
@Theatre_Critics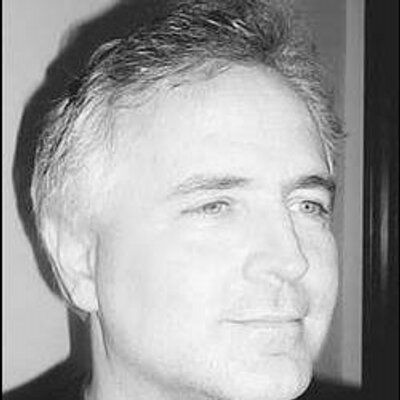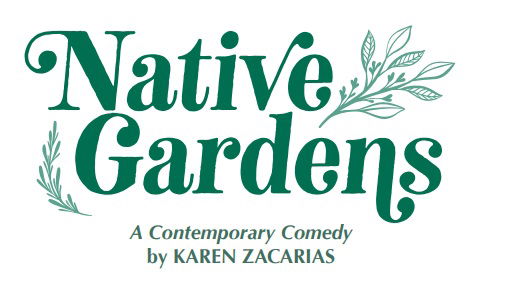 ABOUT THE SHOW
Next door neighbors in an affluent neighborhood in Washington DC hash out border disputes and cultural misunderstandings in this timely comedy about two couples learning how to live, and garden, next to each other.
Frank and Virgina Butely have lived in their lush home for decades and fill their empty nest with dinner parties and tending to Frank's prize-winning garden.
When lawyer Pablo Del Valle and his pregnant wife Tania move into the fixer-upper next door, they challenge the status quo by cultivating a "native garden," planting only vegetation indigenous to the area, and threatening Frank's annual entry to the Potomac Horticultural Society's neighborhood garden contest.
Captivating audiences with its humor and poignant comment on what it means to be good neighbors, "NATIVE GARDENS" is sure to entertain and enlighten!

ABOUT THE MAJESTIC THEATER
Locally-produced professional live theater since 1997Before it was a live theater, local residents may remember the Majestic Theater as a movie house. It has since been renovated and reimagined to bring live performances to the West Springfield area, giving local performance and technical artists the opportunity to thrive. Every season at the Majestic consists of five productions (including at least one musical) featuring local actors. In addition to the subscription season, the summer includes children's theater, concerts, plays, open mic nights, and improvisational comedy shows. Recently named the best place to see live theater in the Pioneer Valley in the Valley Advocate Readers' Poll, the Majestic continues to offer great theater thanks to the support and generosity of its 4200+ subscribers.
Majestic Theater
131 Elm Street
West Springfield, MA 01089
# 413-747-7797