(COVER PHOTO: The Cast of

"Spamalot"

presented by Calliope Productions. Photo Credit Scott Lyerly)

"Ni."

Kevin T. Baldwin
METRMag Reviewer
# 774-242-6724

Calliope Productions
Presents
MONTY PYTHON'S "SPAMALOT"


A Musical by Eric Idle and John du Prez
Performances:
December 2, 3, 4, 9, 10 & 11, 2021 at 7:30pm
December 5 & 12, 2021 at 2:00pm
Calliope Productions, 150 Main Street, Boylston, Mass. 01505
Phone # 508-869-6887
Based upon the movie "Monty Python and the Holy Grail" written by Eric Idle, Graham Chapman, John Cleese, Terry Gilliam, Terry Jones and Michael Palin. Music composed by Eric Idle, Neil Innes and John Du Prez.
Directed by Dave Ludt
Music Director John Leslie
Choreographer Jacob Sewell
Cast Includes: Paul Spanagel, Heidi White, Peter Arsenault, Rob Killeen, John Bausch, Mark Blessington, Neal Martel, Erik Gladwin, Paul Arsenault, David Bainbridge, James Candalino, Rob Fossey, Chuck Grigaitis, Ryan Hebert, Jessica Guertin, Paula Guilbault, Linnea Lyerly, Erin Miller, Robin Shaye, Lisa Tierney.

Calliope Productions presents the 2005 Tony® Award winning musical farce "Spamalot", based on the movie "Monty Python and the Holy Grail", written by Emeritus Pythoner Eric Idle with music co-written by Idle, John Du Prez and Neil Innes.
Idle must cringe at the very idea of community theatres performing his musical. The realization that some companies, short on the essential resources and talent required to mount such an ostentatious and extravagant musical comedy, must drive him absolutely mad.
Yet, one can only hope that he can find some solace in the check he cashed when signing the documents that allowed this to happen. It is on you, sir. It...is...on...you.
That silliness aside, what Calliope Productions has wisely done to help mitigate any such shortage of resources is to reduce the need for obtrusive sets.
Instead, they utilize their somewhat limited space (limited specific to this staging) by having stock images projected along their stage's back wall as needed in place of elaborate and cumbersome flats (although they do use some flats - and, thankfully, it is minimal).
There is also no shortage of resourceful talent in this production, either. The ensemble, under the direction of Dave Ludt and Music Director John Leslie, ably take on a show with deceptively mammoth production requirements (costumes, props, etc.) and, instead of running from the challenge, fully run toward it.
If you are familiar with the movie, then many of the references will make sense and if you are not, it is still side splitting fun.
The casual theatregoer and/or Monty Python fan will probably attend these performances, have a great time, laugh a lot, sing along with peppy "Always Look on the Bright Side of Life" and move on.
The more ardent Python fan and/or "Spamalot" fan (as rabid and exacting as any Gilbert and Sullivan connoisseur) will dissect each and every moment that succeeds or fails like "the most foul, cruel, and bad-tempered rodent you ever set eyes on."
Those hardcore fans might soon take comfort once "The Song That Goes Like This" plays.
The song satirizes obligatory and overtly melodramatic Broadway show tunes. It embodies the strength of Idle's overall script which and the strength of ALL things "Python" in that: the material (whatever it is) recognizes what it is, the medium in which it exists, and subsequently calls attention to itself within that medium by mocking it.
In fact, this song was the very reason the other Python alum, on the fence about a Python musical, ultimately... and thankfully...gave their consent for the show to be made.
"Thankfully" because the movie "Monty Python at the Holy Grail" was set up more as a series of vignettes using a thru-line story of the King Arthur legend, and Idle's 'compartmentalization' of the Python material in musical form works magnificently.
Some of the shows score (Overture included) has been cut for this production and, possibly to keep the show's run time consistent, some of the music, as performed, felt rushed. Similarly, the pacing of the dialog occasionally did not allow for any onstage reaction and, as a result, some very funny rejoinders were lost for the sake of time.
Choreography by Jacob Sewell fluctuates between adequate to impressive depending on the talent involved to execute the musical's dance sequences. Spacing limitations for large ensemble numbers assuredly did not help.
However, an unexpected high point for the choreography appears in Act Two's opener "Always Look on the Bright Side of Life" sung by the show's "King Arthur" Paul Spanagel with his trusted and loyal companion, "Patsy" (John Bausch).
The aforementioned "Song that Goes Like This" is performed by Mark Blessington as "Sir Galahad" and Heidi White as the "Lady of the Lake". White returns later in the Act One during the rousing "Camelot as Las Vegas" production number, "Knights of the Round Table."
For Act Two, the "Lady of the Lake" is not seen again for quite a while, an insulting oversight which she blatantly conveys to the audience during the song "Whatever Happened to My Part." Some isolated lighting inconsistencies hurt the initial execution of this number but White championed on, overcame and ultimately delivered a dynamic performance.
There are other fun musical numbers ("His Name is Lancelot", "You Won't Succeed on Broadway") classic Broadway musical genre spoofs, along with conspicuously placed Python Easter eggs (do not ingest), coconuts, Laker Girls, flying cattle, silly French people and more.
And where else other than in a Python musical could you find such flagrant irony as a musical number entitled "I'm All Alone" sung by a cast of many? Another vocal highlight thanks to Spanagel and Bausch.
As it is a show heavy on costumes, thanks to costumer Donna Reidy, the principals and dance ensemble were well representative of the characters they were supposed to be playing.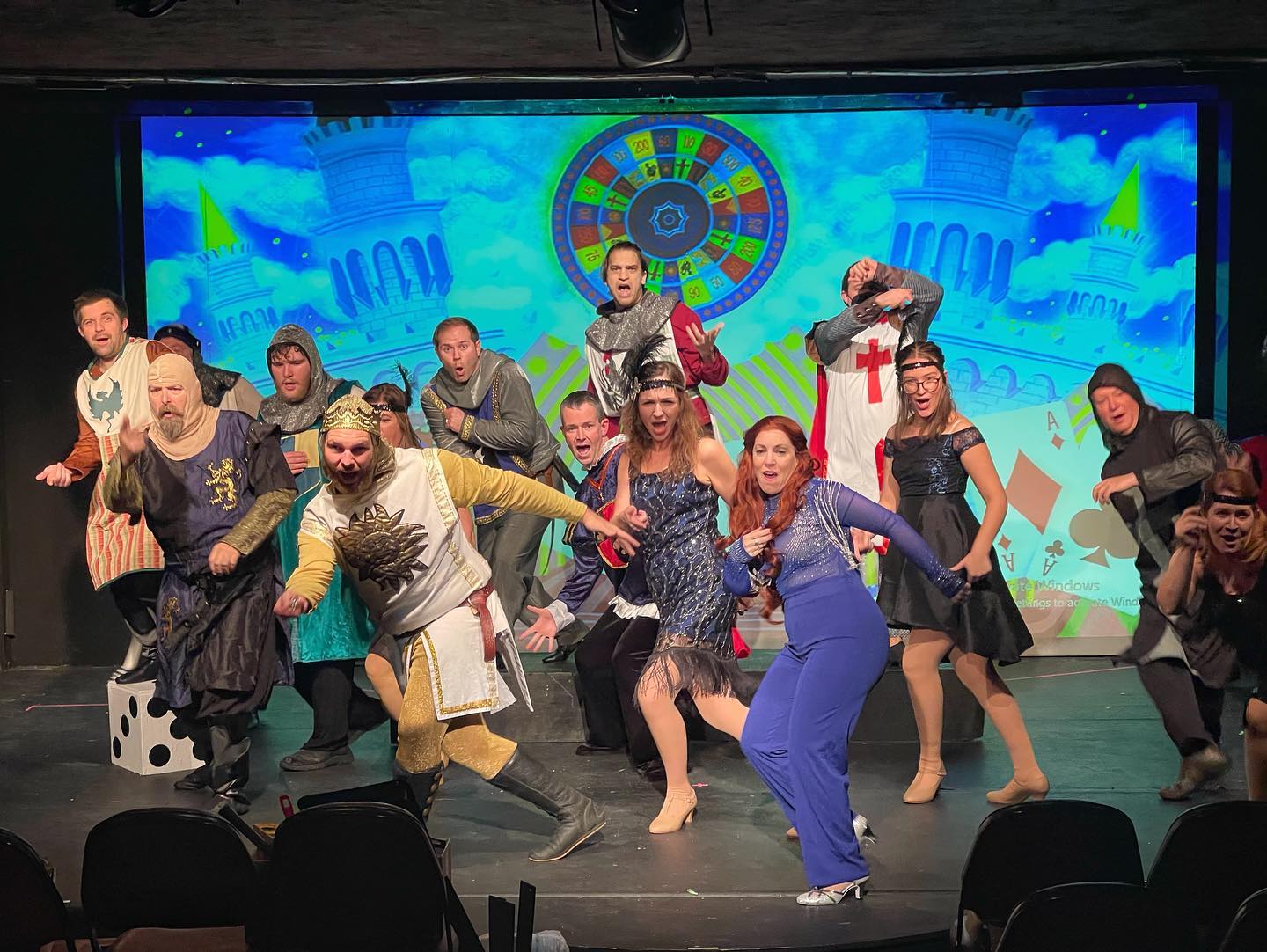 (The Cast of "Spamalot" presented by Calliope Productions in Boylston, MA. Photo Credit Scott Lyerly)
Again, much like Shakespeare or Gilbert and Sullivan, the rhythm and approach of Monty Python material is very specific. When any actor strays from it or audaciously tries to put a different inflection or spin on the written word, the material will tend to fall flat which, occasionally, it did. Fortunately, more jokes landed than didn't.
However, two actors, in particular, seemed to totally embrace the above "Pythonesque" specificity: Peter Arsenault (as Robin, the not so brave as Sir Lancelot, and other characters) and Erik Gladwin (Herbert, Historian, Fred and more).
Throughout the show, both actors seemed perfectly in tune with Idle's script. Arsenault actually had the audacity to try and "improve" upon Idle's "Holy Hand Grenade" segment in Act Two by adding his own lyrical flair to the scene...again, something not recommended ever be attempted with Python...yet, surprisingly, Arsenault made it work.
Due to a prolonged pandemic shutdown, much of the cast might feel as though they, too, "have been offstage for far too long." For them, and for us, this show should be heralded as a much needed "release" from isolation - to allow for the enjoyment of shameless Python musical buffoonery, spoofing and fun.
And there is MUCH shameless fun to be had here - lighthearted musical fare, sexual innuendo and crass frivolity to be embosomed and, in the end, after curtain call, you WILL find yourselves smiling, singing along to "Always Look on the Bright Side of Life" straight on through to the "company bow."
Caution: Show contains mature themes, strong language, scantily clad women and a disembodied knight (not necessarily in that order).
The show's approximate run time is two hours with one intermission.
Kevin T. Baldwin is a member of the American Theatre Critics Association (ATCA)
@MetrmagReviews
@Theatre_Critics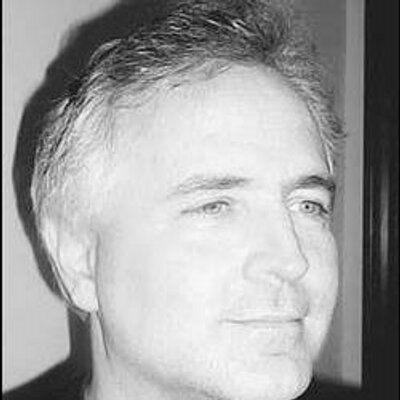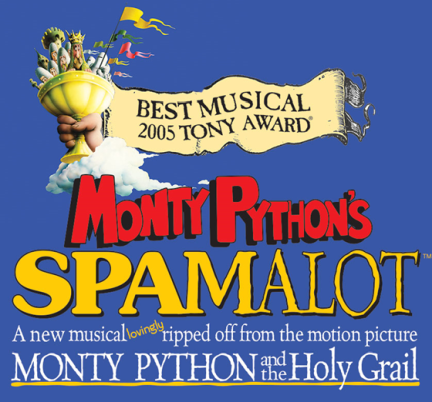 ABOUT THE SHOW
Lovingly ripped off from the classic film comedy MONTY PYTHON AND THE HOLY GRAIL, SPAMALOT is an irreverent retelling of the legend of King Arthur and his Knights of the Round Table, which features a bevy of beautiful show girls, cows, killer rabbits, and French people, not to mention classic musical numbers such as the inspirational "Fisch Schapping Song," the memorable "Song That Goes Like This," and the introspective "Always Look on the Bright Side of Life."
Anyone who has a Calliope TheatrePass, requires wheelchair seating, or cannot access online ticketing services should contact Calliope at 508-869-6887 for assistance.
COVID-19 PROTOCOL
IMPORTANT: In keeping with Calliope's current Covid-19 protocol, all performers and staff are fully vaccinated, and all audience members will be required to wear masks and present proof of vaccination or negative PCR test results.
For more information or to reserve or purchase tickets, please contact the Calliope box office at 508-869-6887.We look forward to seeing you at the theatre!

ABOUT CALLIOPE PRODUCTIONS
Calliope Productions is a year-round non-profit theatre company founded in 1982 that serves the needs and interests of audiences and performers in the Central Massachusetts region. Calliope Productions presents six main-stage productions each year, and operates performance training workshops for students (ages 9 - 18) and adults. Calliope Productions is a member of the American Association of Community Theatre, the Eastern Massachusetts Association of Community Theatres, and the Worcester Cultural Coalition.
Calliope Productions
150 Main Street
Boylston, MA 01505
508-869-6887