(Cover Photo: Joe Wilcox and Tracy Grammer of "MARVIN'S ROOM" by Scott McPherson as staged by the Westfield Theatre Group in Westfield, MA. now playing through October 22, 2022. Photo by Westfield Theatre Group)




By Stuart Gamble
Special METRMAG Correspondent Reviewer
# 774-242-6724
"He had the funniest laugh. He'd open his mouth real wide and no sound would come out."

Westfield Theatre Group
Presents Scott McPherson's
"MARVIN'S ROOM"
Written by Scott McPherson
Director Michael Budnick
Assistant Director and Co-Producer Eva Husson-Stockhamer
Co-Producer Sophie Stevenson
Stage Manager Lynnmarie May
Cast Includes: Tracy Grammer, Jim Merlin, Theresa Allie, John Golden, Gilana Chelimsky, Nichole Calero, Joe Wilcox, Calaeb Vieweg, Matt O'Reilly, Joanne Lasker
Additional Creative Team:
Stage Manager - Lynnmarie May; Stage Crew - Sally Memole; Costumes - Theresa Allie; Wig/Hair Design - Jay Pollock & Tangles Hair Salon; Set Design - Eva Husson-Stockhamer; Head Builder - Rob Clark; Set Crew - Eva Husson-Stockhamer, Sue Crowell, Michael O. Budnick, Nichole Calero, Frank Croke; Lighting Design - Frank Croke; Sound and Projection Design - Michael Budnick; Sound Effects - Zapsplat.com; Light and Sound Operation - Jay Pollock and Matt O'Reilly; House Manager - Laurie Furkey; Poster and Logo Design - Michael O. Budnick; Printing - PIP Printing; Marketing and Publicity - Sally Memole, Michael Budnick; Clinical Psychology Consultant - Jason Rose-Langston.
Performances:
October 14, 15, 21, and 22, 2022 at 7:30pm
October 22, 2022 at 2:00pm.
All performances will take place at the Westfield Woman's Club, 28 Court Street, Westfield, MA 01086. Phone # 413-572-6838
TICKETS: www.westfieldtheatregroup.com/reservations
"MARVIN'S ROOM" is a quirky, impressionistic, serio-comic play brought to loving life by Michael O. Budnick and his cast of likable, yet offbeat characters.
The characters in Scott McPherson's play are put in somewhat impossible conundrums, but never ring false and offer an incisive look at life, death, family, and mental illness.
Bessie (Tracy Grammer), a stoic middle-aged woman cares for her bed-ridden father Marvin (nicely groaned offstage by John Golden) and her sweet-natured Aunt Ruth (delightfully played by Theresa Allie) who suffers from dementia and severe back pain.
When Bessie herself becomes ill, she summons her estranged sister Lee (Gilana Chelimsky) and her sons Hank (Joe Wilcox) and Charlie (Abraham O'Reilly in this performance, Calaeb Vieweg Oct 21-22) to hopefully donate bone-marrow to treat Lee's leukemia.
Director Budnick has assembled a perfect cast who squabble, accuse, forgive, and love one another in a way that truly smacks of family strife.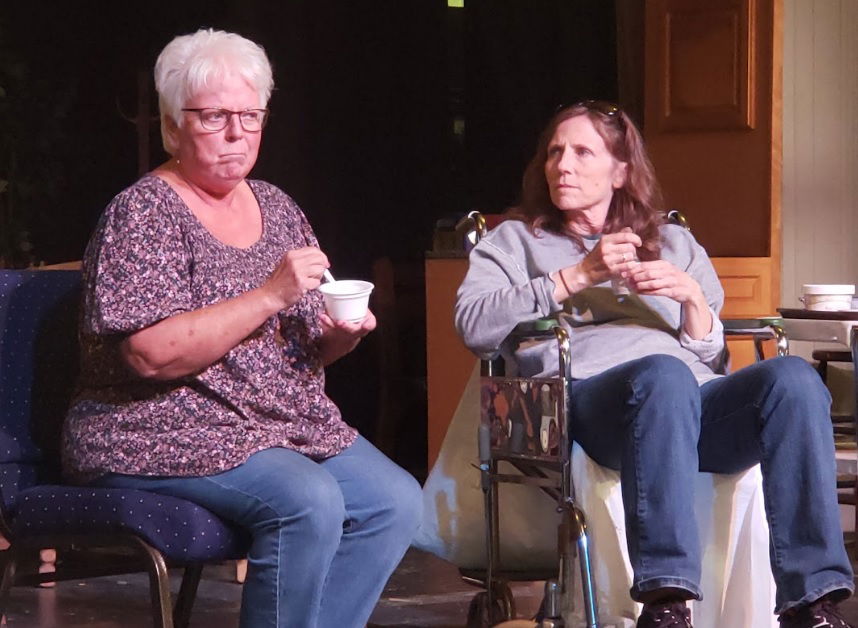 (Photo: Theresa Allie and Tracy Grammer in a scene from "MARVIN'S ROOM" by Scott McPherson as staged by the Westfield Theatre Group in Westfield, MA. now playing through October 22, 2022. Photo by Westfield Theatre Group)
Top acting honors go to Grammer, Chelimsky, and Wilcox.
Grammer ably gives Bessie a tough as nails exterior and a glowing warmth within, especially in her familial relationships.
Chelimsky displays Lee's creative spirit and her ultimate shortcomings as a mother.
Wilcox takes a challenging role that could easily have been played for histrionics, but instead he infuses Hank with sensitivity and the confusion of a late adolescent in a dysfunctional family.
Jim Merlin's daffy "Dr. Wally," Nichole Calero as "Dr. Charlotte," a psychiatrist and as a "Retirement Home Director," and O'Reilly's bookworm "Charlie" nicely round out the cast.
It is obvious that Budnick and his cast have worked extremely hard in creating all too-human characters.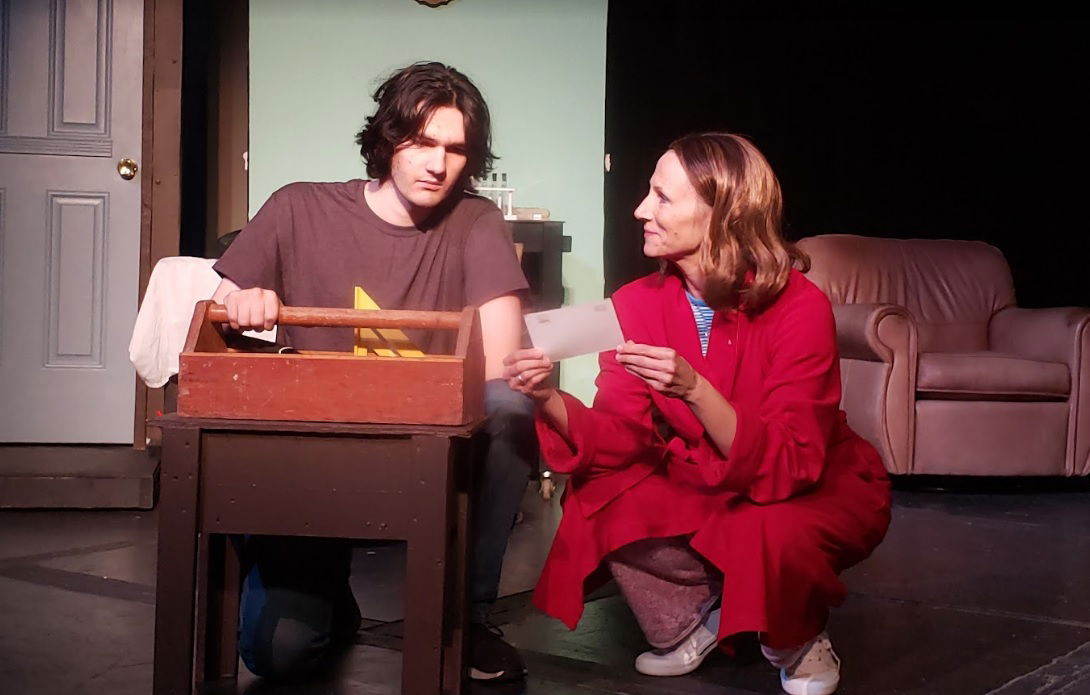 (Photo: Joe Wilcox and Tracy Grammer in a scene from "MARVIN'S ROOM" by Scott McPherson as staged by the Westfield Theatre Group in Westfield, MA. now playing through October 22, 2022. Photo by Westfield Theatre Group)
The set pieces (consisting of a kitchen, a doctor's office, Disney World, and a living room (all created by Set Designer and Assistant Director Eva Husson-Stockhamer) are swiftly rotated about the stage by the show's skilled stage crew.
The titular set piece is a scrim which shows Marvin's room in silhouette. The scrim also serves to project moving back drops of Florida, Ohio, Disney World, and other locales, which focuses the audiences' attention by keeping things "in the moment" and away from the fact that we are watching a play.
Theresa Allie's simple, contemporary (a la late 1980s/early 1990s) costumes add to the play's verisimilitude.
"MARVIN'S ROOM" offers a thoughtful evening of tears and laughter for multi-generational audiences.
Review Contributed by Stuart Gamble - Special METRMAG Correspondent
Approximately two hours with one intermission
Kevin T. Baldwin is a member of the American Theatre Critics Association (ATCA)
@MetrmagReviews
@Theatre_Critics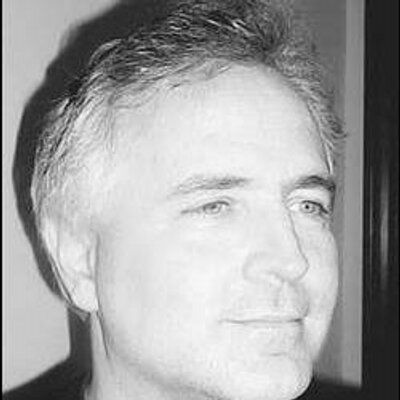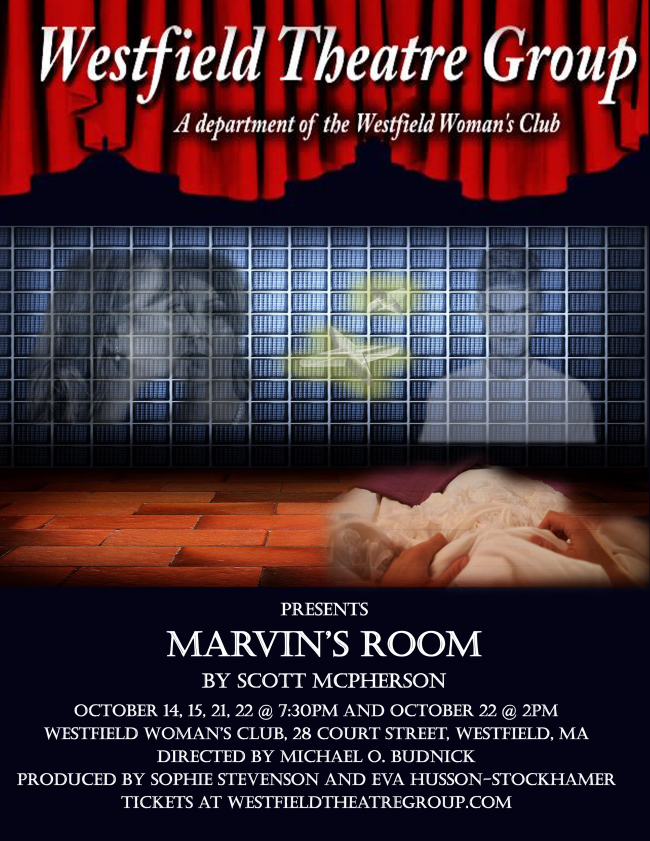 ABOUT THE SHOW
Bessie lives in Florida where she cares for her pain-ridden aunt and ailing father, Marvin, who is confined to his bed and unable to speak.
When Bessie is diagnosed with leukemia, her only hope is to contact her long-estranged sister, Lee, to see if their bone marrow is compatible for a transplant.
Lee reluctantly makes the trip from Ohio, bringing along her two sons, one of whom, Hank, has just been released from an institution after a wave of arson.
The sisters' reunion is uneasy at best, with long buried recriminations coming to the surface even as love slowly overwhelms Lee's veneer of selfishness and glib denial.
Bessie's challenge becomes reuniting Lee and Hank before he rejects her completely for her years of neglect.
Beloved for its mordant humor and unflinching wisdom, Scott McPherson's dark comedy "Marvin's Room" allows us a moving view of one woman's commitment to family and response to despair.

ABOUT WESTFIELD THEATRE GROUP
The Westfield Theatre Group is a department of the Westfield Woman's Club. Located at 28 Court Street in Westfield, the theatre group has been in existence for over 80 years. The purpose of the Westfield Theatre Group is twofold: to provide quality live theater to the community and to encourage members of the community to participate in our productions to learn more about theater. The group performs a full-length comedy or drama in the fall, with a full-scale musical production in the spring of each season. At times we have also produced holiday musicals written and directed by WTG members in December and an "Evening of One-acts" on occasion. The Westfield Theatre Group is open to all ages and abilities. We are always welcoming new members and experience is not required.
The Westfield Theatre Group
P.O. Box 1512
Westfield, MA 01086-1512
Phone # 413-572-6838