Sterling presents a Super Trouper "Mamma Mia"
By Kevin T. Baldwin
METRMAG Reviewer
# 774-242-6724

STERLING, MA. - "Mamma Mia" presented by Sterling Community Theater. First Church in Sterling, 6 Meetinghouse Hill Road Sterling, MA 01564. General admission. Performances: Sept. 13, 20 & 21 at 7:30pm, Sept. 14 & 21 at 2:00pm. Tickets $20 for adults, $15 for seniors (65 and older) and children (12 and under). For more information, or to purchase tickets in advance, visit www.sterlingtheatre.com.
Book by Catherine Johnson. Music and Lyrics by Benny Andersson, Bjorn Ulvaeus with some songs by Stig Anderson. Originally conceived by Judy Craymer. Directed by Kelley Manson. Musical Direction by Samuel Asuque. Choreographed by Hannah Lee Hall. Produced by Katie Hebert and Ryan Hebert.
Cast Includes: Neve Pires, Christina Pierro, Todd Vickstrom, Paul Victor Walsh, Jim Catapano, Dan Reidy, Cindy Holt, Laura Gulli, Danielle Johnson, Emma Roche, Ryan Hebert, Jac Mestel, Madelyn Beddard, Hannah Hall, Lexie Lyden, Brianna Pascale, Gina Pascale, Olivia Pascale, Kaden Scopelliti, Katie Abruzzese, Carrie Corbin, Elijah Corbin, Cody Douglas, Rachael Hager, Abigail Harris, James Maguire, Francesca Person, Gina Powers, Carolyn Salter, Stephanie Sarkisian, David Vantre, Ethan Vettese, Abby Waterhouse, Emma Waterhouse, Jill Whitney.
Now in its 23rd year of providing quality, family friendly community theatre to the area, the First Church in Sterling is transformed into a in a Greek tropical paradise as "Mamma Mia" provides an entertaining, if rather mindless, evening of fun.
Okay, so, by now, audiences know "Mamma Mia" is a silly, campy musical. But it does have the distinction of re-igniting the concept of the "jukebox musical" on Broadway which serves up audiences with deliciously schmaltzy pop hits by an artist or artist around a lame, preposterous original story.
Biographical musicals tend to work better, a la "Jersey Boys" (about Frankie Valli and the Four Seasons), "Get On Your Feet" (about Cuban-American singer Gloria Estefan) or "Beautiful (about singer-songwriter Carol King)".
The musicals using 20 songs by an artist strung together by a desperately contrived book's plot structure ("All Shook Up", "Rock of Ages," "Good Vibrations", etc,) usually tank badly.
But what sets "Mamma Mia" apart from the many copycat shows that followed is that its premise is so preposterous that the actors in the cast realize it, don't care…and neither does the audience. Since nobody takes it seriously, everybody can just sit back, enjoy, and sing along.
Everybody stops trying to the make the premise of the text plausible and just relish in the music, with catchy melodies and fun lyrics, altered for the story.
One thing about composers Benny Andersson and Björn Ulvaeus of the band ABBA, they absolutely knew how to come up with a good musical "hook" and were masterful at knowing how to layer it with creative instrumentation and phenomenal harmonies. And, in "Mamma Mia" all of that is on display.
Tanya (Cindy Holt) and Rosie (Laura Gulli) have come to a Greek island resort hotel run by their lifelong friend and former band mate, Donna (Christina Pierro).
Donna's only daughter, Sophie (Neve Pires) is getting married that weekend to Sky (Daniel Riedy) but, while Donna has struggled to raise her daughter as a single mom, Sophie knows her father is alive and is determined to find out who he is so he can give her away at her wedding.
The book for this musical was provided by Catherine Johnson, who really had only one job here, which was to find a way to somehow connect the biggest hits and notable tunes of ABBA to tell this story…and she succeeds…barely.
However, in the end, ultimately, nobody walks away humming the plot.
Sophie invites three men to the wedding: Sam (Todd Vickstrom), Bill (Paul Victor Walsh) and Harry (Jim Catapano), one of whom might be her father, at least according to Donna's diary, which 20-year old Sophie reads.
The timeframe for when Donna got pregnant is established as 1979 and the show is based 21 years later (2000), putting each of the more, ahem, "seasoned' characters between 40-50 years old. Casting was a bit of a stretch for some of these actors, but all gave fine performances.
Vickstrom, especially, excelled in the role of Sam, who loves Donna and bonds with Sophie (as do all the suspected potential fathers). His rendition of the Act Two number, "Knowing Me, Knowing You," veered from the normal approach used by many actors in the role tending to angrily belt out the song.
Vickstrom, instead, internalized the moment, providing a tender, more subdued approach to the song which made it one of the most memorable moments of the evening.
There are many hummable tunes, to be sure. From the show's wistful opener "I Have a Dream" sung beautifully By Pires as Sophie, to the show's closer, which happened to be the reprise of "I Have a Dream."
The ensemble kicks into high gear with the numbers "Gimme, Gimme, Gimme" and "Voulez Vous" with some fine choreography by Hannah Lee Hall.
There's also old ABBA favorites "Dancing Queen" and "Super Trouper" sung by Donna and her friends. Pierro, Holt and Gulli have great chemistry and all blended vocals nicely. Holt and Gulli, together and separately, provide some of the funniest moments of the show.
Pierro dominates much of the show as Donna, but struggled occasionally with the vocally demanding role, especially during the Act Two emotional heavy hitter, "The Winner Takes It All." The more introspective number, "Slipping Through My Fingers" seemed better suited to her, vocally.
At times, mostly in Act One, the cast was not quite in sync with the band. From the overture of the musical, the band was occasionally lethargic, causing them to be out of step with the actors. Also, at various other points in the score, cast members visibly struggled on entrances for their singing.
The single set design by Robert and Marc Hill and staff was simple but effective.
Also in this year's production at Sterling was the outstanding use of intelligent lighting which enhanced the production. It allowed for extra creative moments by director Kelley Manson and choreographer Hall, who each faced some claustrophobic space limitations but well utilized the stage and hall for their staging.
During the Act Two opener, "Under Attack," the entire number utilized a really inspired black light effect which had some of the best use of choreography and lighting. The only drawback was there should have been some sort of center stage filter for normal light. Some of the action got obscured as a result, ruining some of the visual "punch lines" and which also made Sophie look like Violet from "Willy Wonka" after she ate the gum.
Costumes by Janice McLean provided a totally appropriate look for the cast and also gave us some outstanding 70s disco/glam throwbacks for the show's finale.
By the finale, while there is no depth to be found in the show, the curtain call (while oddly arranged) is the true payoff, as the audience (which make it almost mandatory to sing along with the tunes) are given a wonderful assortment of straightforward ABBA songs sung by the full cast: "Mamma Mia," "Dancing Queen" and "Waterloo" (the last one is not located anywhere else in the score).
So, stand, sit, dance around in your seat, or just hum along...but there's plenty to enjoy with "Mamma Mia" so it should not be missed.

Show runs approximately 2 Hours 30 Minutes with a 15 minute intermission.
Kevin T. Baldwin is a member of the American Theatre Critics Association (ATCA)
@MetrmagReviews
@Theatre_Critics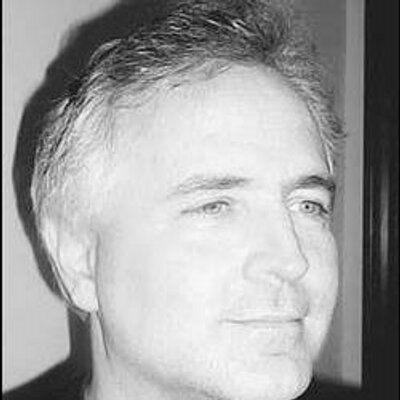 Photo provided by Sterling Community Theatre