(Cover Photo: The CAST of "JOE TURNER'S COME AND GONE" by August Wilson playing at the Huntington Theatre in Boston, MA. through November 13, 2022. Photo by T. Charles Erickson)



By Kevin T. Baldwin
METRMAG Reviewer
# 774-242-6724
"And that song helped me on the road. Made it smooth to where my footsteps didn't bite back at me."

Huntington Theatre Company
Presents August Wilson's
"JOE TURNER'S COME AND GONE"
Written By August Wilson
Directed By Lili-Anne Brown
Cast Includes: Maurice Emmanuel Parent, Shannon Lamb, Robert Cornelius, Lewis D. Wheeler, Stewart Evan Smith, James Ricardo Milord, Gray Flaherty, Alana Ross, Al-nisa Petty, Eli Lapaix, Joshua Mckenna, Dela Meskienyar, Patrese D. McClain, Kadahj Bennett, Kelsey Fonise, David Kelly, Damon Singletary, Melanie Loren
Additional Creative Team: Arnel Sancianco - Scenic Design; Samantha C. Jones - Costume Designer; Jason Lynch - Lighting Design; Aubrey Dube - Sound Design; Earon D. Nealey - Hair and Wig Design; Ted Hewlett - Fight Choreographer; Sandy Alexandre – Dramaturg; Sondra R. Katz - General Manager; Alaine Alldaffer – Casting; Rosalind Bevan - Local Casting; Emily F. McMullen - Production Stage Manager; Ashley Pitchford - Stage Manager.
The Huntington Theatre, 264 Huntington Avenue, Boston, MA.
Performances:
October 14, 2022 through November 13, 2022
(Contact Box Office for Exact Times)
Tickets: $25 - $175
The Huntington Theatre returns to their 264 Huntington Avenue home in glorious fashion with an inspired new staging of "JOE TURNER'S COME AND GONE" by August Wilson - chronicling the struggle...no, the relenting endurance...of African Americans in the early twentieth century.
Prior to the October 19th performance at the Huntington Theatre there was the dedication of a plaque in honor both of two-time Pulitzer Prize winner Wilson's legacy and his association with the theatre.
The plaque will be placed in the historic lobby of the gorgeously renovated theatre where all theatregoers may see it.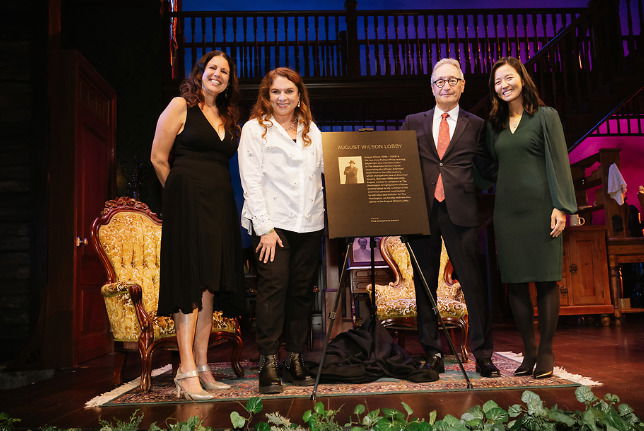 (Photo: Huntington Artistic Director Loretta Greco, costume designer Constanza Romero Wilson (August Wilson's widow), Huntington Managing Director Michael Maso and Boston Mayor Michelle Wu at the dedication ceremony naming the historic lobby after the two-time Pulitzer Prize winner. Photo by David Cooper)
"JOE TURNER'S COME AND GONE" was first staged in 1984 at the Eugene O'Neill Theater in Connecticut then opened on Broadway in 1988 featuring Angela Bassett in a featured role. A Broadway revival directed by Bartlett Sher was staged in 2009.
If any of the above were only half as good as this latest staging by the team at Huntington, they must have been remarkable productions.
Regardless if there are some who, going into the show, may not totally grasp the actual context or meaning of the name "Joe Turner," one thing is for sure...
"JOE TURNER'S COME AND GONE" is an absolute revelation.
Powerful performances by this impeccable ensemble dominate this piece and beautifully convey the words and meaning inherent in Wilson's dialogue.
Nothing is random, here. There is a sense that, for every line spoken, there is not only reason but a complete history behind it.
Every character seems to not only have a backstory but a complete life story, as well.
"JOE TURNER'S COME AND GONE" is set in 1911 in a picturesque Pittsburgh boardinghouse owned and operated by Seth (Maurice Emmanuel Parent) and Bertha Holly (Shannon Lamb) during post-slavery America.
A continuation of Wilson's "The Pittsburgh Cycle" there is an ever present theme of identity struggle throughout the play which was written 38 years ago.
While that description may not make it seem like a play filled with humor, the laughter is both contagious and nearly continuous.
There are some really hilarious moments in the show - many of them coming from the adroit timing and fine on-stage chemistry between Parent and Lamb.
There are also moments of pure disappointment, cruelty and betrayal coming from unexpected sources.
Superbly directed by Lili-Anne Brown, Wilson's story illustrates well the personal stories of several occupants staying at the boarding house.
48 years after the Emancipation Proclamation, the play shines a light on issues of ongoing racial struggles and cultural social anxieties, sometimes with great subtlety, sometimes definitely not.
However, it also briefly shines a light on the understandable animosity this second generation of emancipated African Americans held toward pervasively cruel white employers who did not want to hire blacks and an influx of white European immigrants who would be hired before them for jobs.
The above combination might very well have seemed like a two-fisted personification of inequality reaching out in effort to choke their very essence from them.
Still, they persisted - that "essence" persisted - and Wilson's play eloquently examines how some might have coped during this time.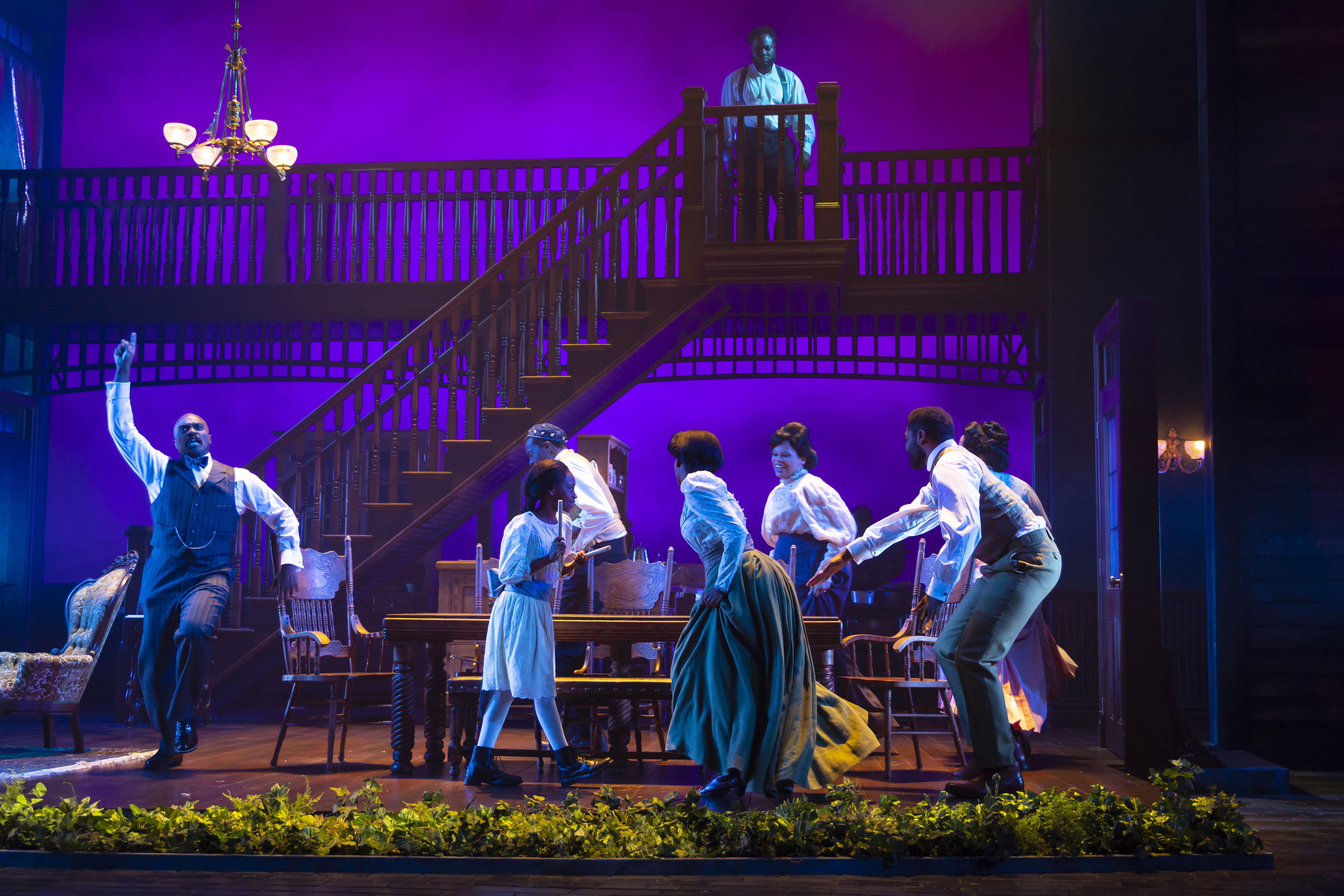 (Photo: The CAST of "JOE TURNER'S COME AND GONE" by August Wilson playing at the Huntington Theatre in Boston, MA. through November 13, 2022. Photo by T. Charles Erickson)
Each character that comes through the Holly's doors struggles with their own personal definition of individuality and community, of independence and dependence, of self worth and lack thereof...of their very soul - their identity.
Much of the above is best illustrated in the form of the play's most tortured soul, Herald Loomis (James Ricardo Milord), a new border who comes into the boarding house with his daughter, Zonia (in alternating performances by Gray Flaherty and Alana Ross).
Loomis has come to town in search of his wife and Zonia's mother - a woman he has not seen in many years.
Milord's riveting performance of Loomis, anguished by years of personal turmoil, is gut wrenching at times but never overplayed.
Yet, much of this, too, comes from Wilson's writing which elevates all the performances.
Wilson's writing is lyrical like a song and spiritual like a psalm. It not only comes from a place of truth, it IS truth.
There are real laughs on stage because the humor comes from a place of honesty. There are real tears being shed by the actors on stage (and being shed in the audience) because the painful moments, too, come from a place of honesty.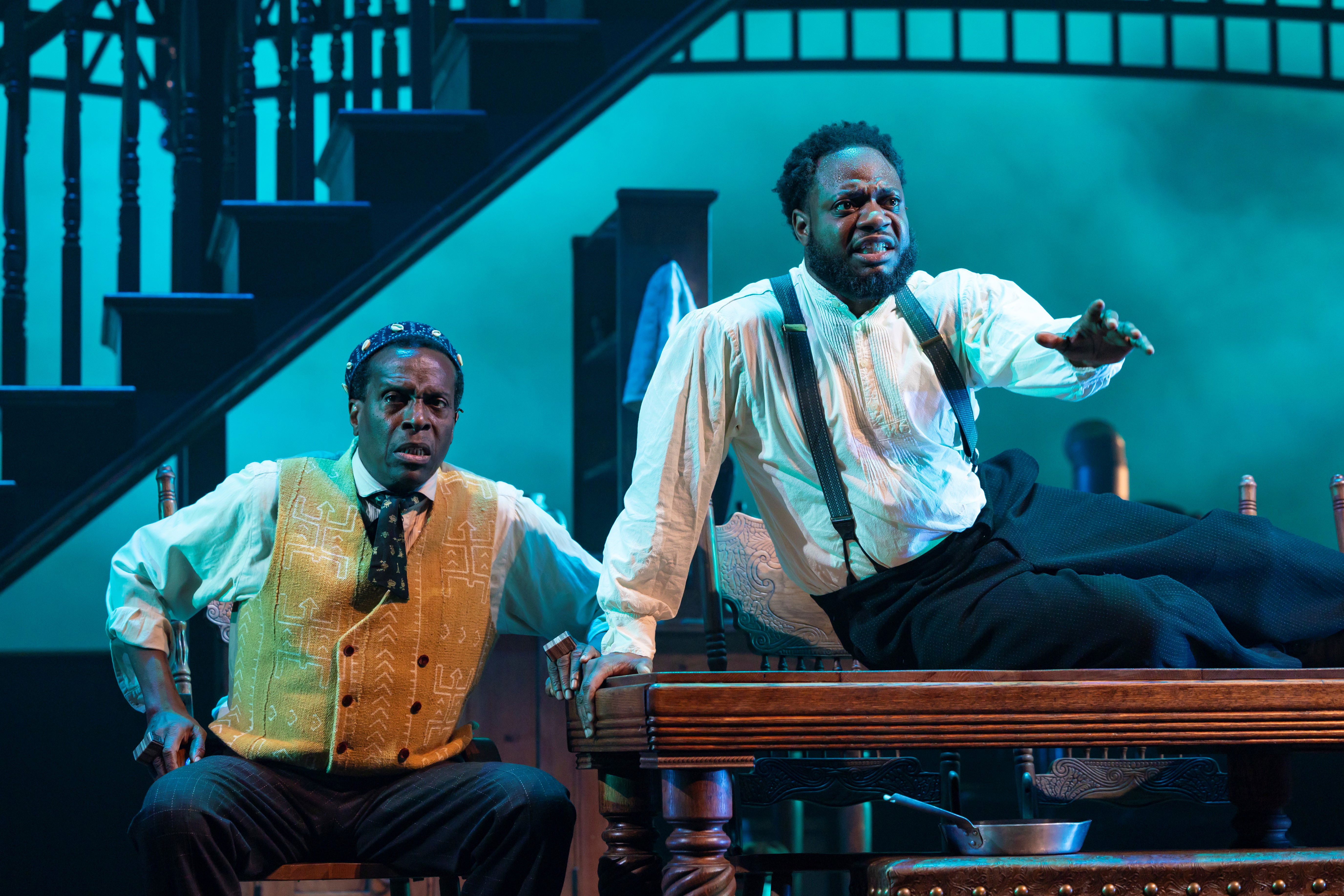 (Photo: Robert Cornelius and James Ricardo Milord in a scene from August Wilson's "JOE TURNER'S COME AND GONE" playing at the Huntington Theatre in Boston, MA. through November 13, 2022. Photo by T. Charles Erickson)
Bynum Walker (Robert Cornelius) is an eccentric, a self-proclaimed mystic.
Walker serves as a spiritual "bridge" for others frequenting the boarding house who seek out his preternatural abilities.
Yet, what sets him apart from everyone else in the play, Walker is also this calming influence with a great, if occasionally flawed, wisdom.
Cornelius is absolutely brilliant in his portrayal of Walker, who speaks to the subject of each human's reason for being and what every human soul carries with them on their journey in this life.
Other elevated performances include Al-nisa Petty as Mattie and Dela Meskienyar as Molly, two women with diametrically opposed valuations on love and men and on one man, Jeremy (Stewart Evan Smith) in particular.
Arnel Sancianco's Scenic Design is nothing short of an architectural wonder that helps propel the story forward. There is not one inch of space on stage that doesn't feel like it, too, is helping to convey some kind of story.
This is a production that is a master class of technical expertise from tremendous costuming choices by Samantha C. Jones, skillful execution of lighting and sound cues by Jason Lynch and Aubrey Dube and more.
The entire creative team went all out for this production to make it something special - and it shows.
For certain, do not miss this production before it, too, has "gone."
Approximately 2 hours and 40 minutes, including one intermission.
Kevin T. Baldwin is a member of the American Theatre Critics Association (ATCA)
@MetrmagReviews
@Theatre_Critics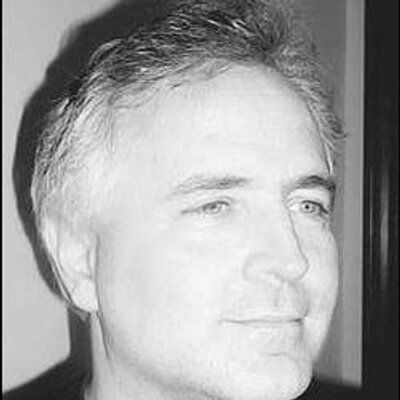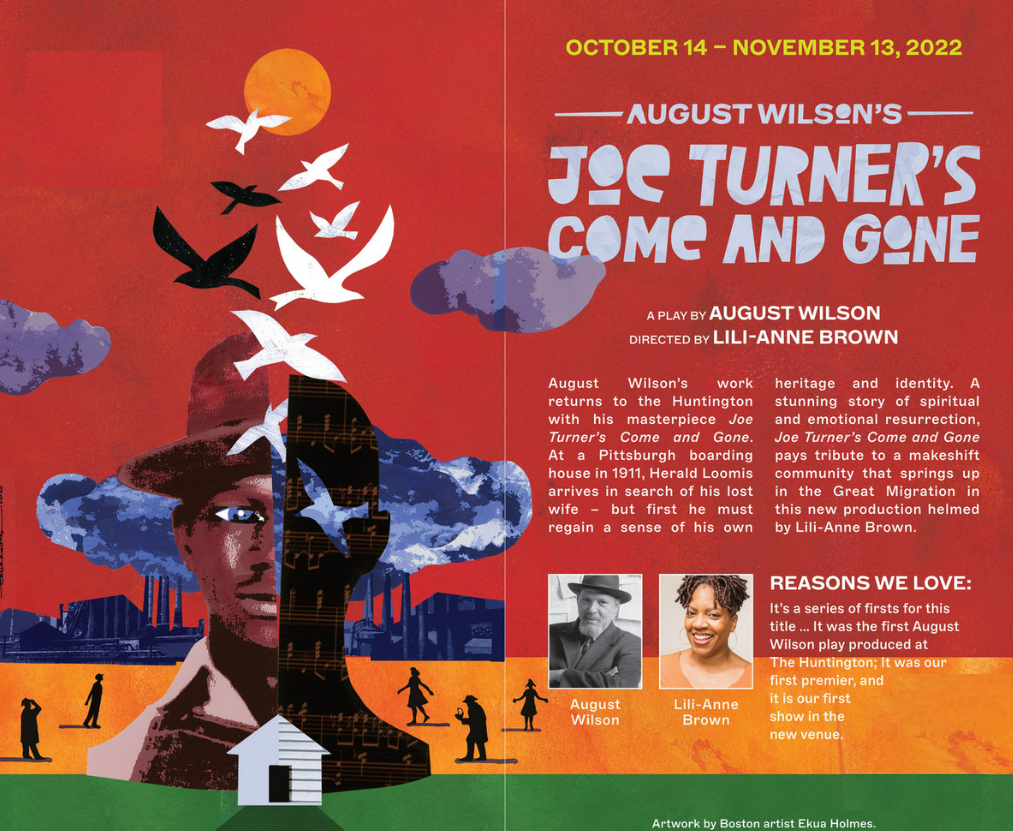 ABOUT THE SHOW
Joe Turner's Come and Gone is the second in a series of August Wilson's The Century Cycle, which chronicled the struggles and lives of African Americans in the 20th century.
Joe Turner's Come and Gone is set in the second decade of the 20th century and chronicles the lives of a few freed former enslaved African Americans in the North and deals with the conflicts of racism and discrimination.
A stunning story of spiritual and emotional resurrection, Joe Turner's Come and Gone pays tribute to a makeshift community that springs up in the Great Migration in this new production helmed by Lili-Anne Brown,.
COVID 19 PROTOCOLS
COVID Safety Protocols: For the safety and comfort of all who attend our shows, masks must be worn at all times throughout the building unless actively eating or drinking concessions, available for purchase during intermissions.

ABOUT THE HUNTINGTON THEATRE COMPANY:
The Huntington Theatre Company is Boston's leading professional theatre and one of the region's premier cultural assets since its founding in 1982. Recipient of the 2013 Regional Theatre Tony Award, the Huntington brings together superb local and national talent and produces a mix of groundbreaking new works and classics made current to create award-winning productions. The Huntington runs nationally renowned programs in education and new play development and serves the local theatre community through its operation of the Calderwood Pavilion at the BCA. The Huntington has long been an anchor cultural institution of Huntington Avenue, the Avenue of the Arts, and will remain so on a permanent basis with plans to convert the Huntington Avenue Theatre into a first-rate, modern venue with expanded services to audiences, artists, and the community. The Huntington cultivates, celebrates, and champions theatre as an art form.
For more information, visit huntingtontheatre.org.