(COVER PHOTO: Laurie Neal as "Rhoda," Jon Simmons as "Phil Davis" and Shannon Casey as "Rita" in Irving Berlin's "White Christmas the Musical" presented by The Theatre of Northeastern Connecticut at the Bradley Playhouse. Photo Courtesy of Jeanne Foley)
Kevin T. Baldwin
METRMag Reviewer
# 774-242-6724
"Music that sleighs"

The Theatre of Northeastern Connecticut
at the Bradley Playhouse Presents
"White Christmas"
Book by David Ives and Paul Blake.
Music and Lyrics by Irving Berlin.
Based upon the Paramount Pictures film written for the screen by Norman Krasna, Norman Panama and Melvin Frank.
Directors Tonya Leigh Brock and Madeline Jaaskela
Music Director Diane Pollard
Choreographer Keri Danner
Cast Includes: Dan Healy, Jon Simmons, Christine Healy, Brenna Griswold, Mike Griswold, LaDelle P. Arnold, Sophie Marcus, Preston Arnold, Shannon Casey, Laurie Neal, Eddie Krauss, Anna Kate Werge, Jim Archambault, Kristy Fitzpatrick, Bonnie Theriault, Dale Magnuson, Alecia Underhill, Melinda Collelo.
American Legion Post 13 Veteran's Chorus: Chas MacKenzie, Ron Coderre, Moe Coderre, Steve Raheb, Eric Quinn, Chris Steinbrick, Roger Franklin, Victor Kratz, Frank Tremont.
The Bradley Playhouse, 30 Front Street, Putnam, CT 06260-1942
Performances:
December 3 through 19, 2021
Fridays and Saturdays at 7:30pm
Sundays at 2:00pm
Tickets: $25 (ADULTS) & $22 (STUDENTS/SENIORS)
Please note: FLEX PASS holders need to CALL the Box Office to PURCHASE TICKETS
The Bradley Playhouse is located at 30 Front Street (Route 44) in Putnam, CT. All seats are reserved. Reservations may be made with a major credit card online at www.thebradleyplayhouse.org or by calling 860-928-7887. Tickets may be purchased at the theater box office, either before the performance, or at the door if available. Purchasing your tickets ahead of time is always a good idea.
The Theatre of Northeastern Connecticut at the Bradley Playhouse (TNECT) ushers in the holiday season with a truly appreciated stocking stuffer. Supported by an enthusiastic singing and dancing ensemble, TNECT presents the beloved holiday epic – Irving Berlin's "White Christmas, The Musical."
"White Christmas" is a delightfully schmaltzy musical scored by songs by the immortal Irving Berlin and is replete with familiar tunes that will have you smiling, humming or full-out singing along right up until the end.
Army buddies Bob (Dan Healy) and Phil (Jon Simmons) who served in World War II together under a much-admired general meet up with the general again 10 years later at the most unlikeliest of places...an inn located in Vermont.
Healy and Simmons have fine chemistry in their scenes. Their voices blend well and easily make you smile as they perform in numbers including "Happy Holiday/Let Yourself Go" and the act one closer "Blue Skies."
The choreography by Keri Danner in the above two numbers and throughout the show is well executed by the ensemble, not all of whom may be considered experienced "dancers" but do bring the full-on effort and enthusiasm required.
Crusty General Waverly (Mike Griswold) now runs the inn which is in financial dire straits. So, the duo coordinates with a fellow army buddy who works for the Ed Sullivan Show to put on a full fledged musical revue in honor of the general and televised on site in the huge barn located at the picturesque Vermont inn.
Mr. Griswold gives a charismatic portrayal of the occasionally cantankerous war veteran and his speech to his regrouped troops toward the end of the show will bring a slight tear to the eye.
Along the way, the boys meet Betty and Judy Haynes (Christine Healy and Brenna Griswold, respectively), sisters who have an act of their own. They decide to include them in the revue but there is an ulterior motive, as well.
Phil and Judy, who "click" from the moment they meet, want to get Bob and Betty together, because they didn't "click" right away but they think they ultimately will.
The mutual admiration is undeniable between both sets of actors and Brenna Griswold is absolutely captivating in her scenes as Judy, especially during musical numbers such as "Sisters" with Healy and "I Love a Piano" with Simmons and the ensemble.
The tap choreography for "Piano" was especially well-performed by Simmons, Brenna Griswold and the dance ensemble. An earlier dance number, "The Best Things Happen While You're Dancing" did not flow as well but still entertained.
The Vermont Inn is managed for the General by virtual stage dynamite Martha (LaDelle P. Arnold) who has been keeping the bills from the General so he does not realize just how dire their financial situation is.
Arnold absolutely nails each and every number she is in, including the tender "What Can You Do With a General," the brassy Broadway style "Let Me Sing and I'm Happy" (which nearly brought the house down) and the playful "Falling Out of Love Can Be Fun" (the last one sung with Betty and Judy).
Dan and Christine Healy provide extremely adept performances together as Bob and Betty, even though there is hardly any impression that these two won't wind up together by the end of the show, especially as they render the touching medley of "Love You Didn't Do Right By Me/How Deep is the Ocean."
Shannon Casey and Laurie Neal are pleasingly quirky and cutesy as flirtatious chorus girls Rita and Rhoda, two admirers for Phil's affections but hardly any competition for Judy. Casey, especially, is one of the most notable dancers on stage throughout the show.
Preston Arnold is also a delight playing several scene stealing characters such as "Snoring Man" and especially as Inn helper "Ezekiel."
Set and scene changes moved relatively smoothly but there were one or two sluggish scene changes. The drop used for the Inn and the actual Barn set were both impeccable.
The book of the show by David Ives and Paul Blake is not a perfect one. There is a total absence of any antagonist – most of the conflicts arise out of simple misunderstandings and well intentioned manipulations.
There are also occasional pitchy moments in a few songs.
But these are relatively minor imperfections in an otherwise excellent "ugly Christmas sweater" of holiday musical enjoyment from the moment the curtain goes up.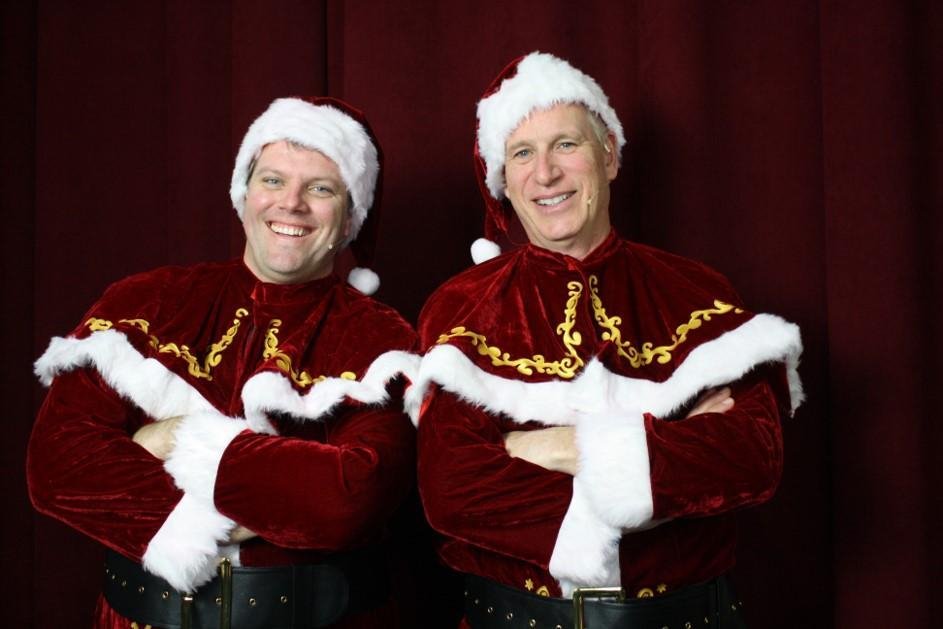 (Jon Simmons as "Phil Davis" and Dan Healy as "Bob Wallace" in Irving Berlin's "White Christmas the Musical" presented by The Theatre of Northeastern Connecticut at the Bradley Playhouse. Photo Courtesy of Jeanne Foley)
Directors Tonya Leigh Brock and Madeline Jaaskela can take great pride in how this show turned out thanks to their capable crew and versatile cast. Also, after so many months away from live theatrical performances, how wonderful it is to hear a full orchestra for a musical play under the astute guidance of Music Director Diane Pollard.
So, put on YOUR "ugly Christmas sweater" and head on down to Putnam for one of the best musical productions happening in the area this holiday season.
The show runs approximately 2 hours 45 minutes with one intermission.
Kevin T. Baldwin is a member of the American Theatre Critics Association (ATCA)
@MetrmagReviews
@Theatre_Critics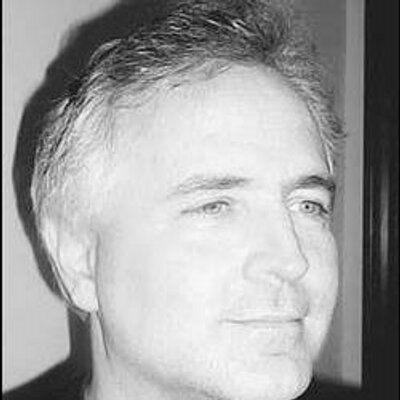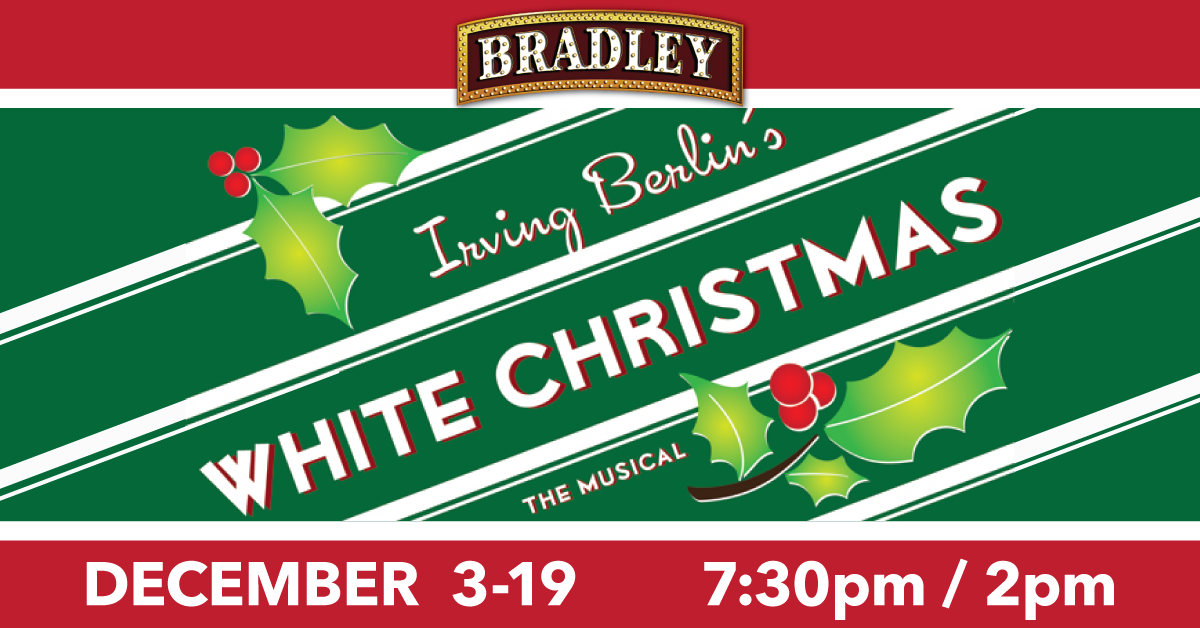 ABOUT THE SHOW
Veterans Bob Wallace and Phil Davis have a successful song-and-dance act after World War II. With romance in mind, the two follow a duo of beautiful singing sisters en route to their Christmas show at a Vermont lodge, which just happens to be owned by Bob and Phil's former army commander. With a dazzling score featuring well-known standards including "Blue Skies," "I Love A Piano," "How Deep Is the Ocean" and the perennial title song, White Christmas is an uplifting musical worthy of year-round productions.
COVID 19 PROTOCOLS:
MASK POLICY
For your safety, Facial masks are required to be worn at all times while inside the Bradley Playhouse, regardless of vaccination status. Masks must be worn completely covering the nose and mouth and must comply with the CDC guidelines for acceptable face coverings. If a patron does not have an acceptable mask, a mask will be provided.
VACCINATION POLICY
Patrons will need to be fully vaccinated** with an authorized COVID-19 vaccine in order to be permitted to attend events at the Bradley Playhouse.
* Please note: These policies are based on current information and are subject to change. We are committing to the above requirements through October 31st 2021. Leading up to that date, we will review the current situation and any updated guidance from the CDC and the state of Connecticut to determine what changes may need to be made. All policy changes will be communicated on our website, and on our social media platforms.
ABOUT THE BRADLEY PLAYHOUSE
The Bradley Playhouse is a 117 year-old vaudeville theatre in the heart of the Putnam antiques and restaurant district in the "Quiet Corner" of Northeastern Connecticut. Since 1991, the Bradley Playhouse has been managed by the volunteers of The Theatre of Northeastern Connecticut, Inc. (TNECT).
ABOUT THEATRE OF NORTHEASTERN CONNECTICUT
TNECT produces eight main season shows per year and a number of special fundraising events for The Bradley Playhouse Restoration Fund. TNECT's mission is to produce and sponsor quality theatre and entertainment for the residents of Northeastern Connecticut and the surrounding areas, to encourage the development of creativity through the support of local artists, and to support education and hands-on experience in the creation, direction, and production of theatre and the performing arts.
The Bradley Playhouse
30 Front Street
PO Box 71
Putnam, CT 06260-1942