(Cover Photo: The CAST of Anaïs Mitchell'S "HADESTOWN" now playing at the Hanover Theatre in Worcester, MA. through April 2, 2023. Photo Credit T Charles Erickson)





By Kevin T. Baldwin
METRMAG Reviewer
# 774-242-6724

"Let the world we dream about be the one we live in now. 'Cause, right now, we're livin' it."
- Anaïs Mitchell

The Hanover Theatre for the Performing Arts
Presents the
Broadway Smash Musical
"HADESTOWN"
Book, Music & Lyrics by Anaïs Mitchell
Developed with and Directed by Rachel Chavkin
Choreographer David Neumann
Music Coordinator David Lai
Tour Music Director Eric Kang
Musical Director and Vocal Arrangements Liam Robinson
Orchestrations / Arrangements by Michael Chorney, Todd Sickafoose
Cast Includes: Lana Gordon - Persephone; Nathan Lee Graham - Hermes; Chibueze Ihuoma - Orpheus; Matthew Patrick Quinn - Hades; Hannah Whitley -Eurydice; Dominique Kempf – Fate; Belen Moyano - Fate; Nyla Watson - Fate; Jordan Bollwerk – Worker; Jamal Lee Harris - Worker; Courtney Lauster - Worker; Eddie Noel Rodriguez - Worker; Racquel Williams – Worker; Ian Coulter-Buford - Swing; KC Dela Cruz - Swing; J. Antonio Rodriguez - Swing; Cecilia Trippiedi - Swing; Sean Watkinson – Swing. (NOTE: Information obtained from tour website subject to change)
Additional Creative Team:
Scenic Designer - Rachel Hauck; Costume Designer - Michael Krass; Lighting Designer - Bradley King; Sound Designers - Nevin Steinberg, Jessica Paz; Dramaturg - Ken Cerniglia; Tour Hair Designer - Jennifer Mullins; Casting - Stewart / Whitley; Tour Booking Agency - The Booking Group; Tour Marketing & Press - Allied Global Marketing; Advertising / Marketing – Spotco; Press Representative - Rick Miramontez, DKC / O&M; Social Media - Mike Karns, Marathon Digital; Diversity Marketing Consultant - Realemn Productions; Broadway Technical Supervisor - Hudson Theatrical Associates; Broadway Production Stage Manager - Paul J. Smith; Tour Production Management - Aurora Productions; Tour Production Stage Manager - Joel Rosen; Broadway Company Manager - J. Anthony Magner; Tour Company Manager - Denny Daniello; General Management - RCI Theatricals; Producers - Mara Isaacs, Dale Franzen, Hunter Arnold, Tom Kirdahy. (NOTE: Information obtained from tour website subject to change)
Performances:
March 28, 29 & 30, 2023 at 7:30pm
March 31, 2023 at 8:00pm
April 1, 2023 at 2:00pm and 8:00pm
April 2, 2023 at 1:00pm
Please note Sunday Evening 6:30pm Subscribers will have tickets to Wednesday, March 28, 2023 at 7:30pm
Presented at the Hanover Theatre for the Performing Arts, 2 Southbridge St., Worcester.
For More Information:
877-571-SHOW (7469)
Groups of 10 or more:
Book your group early and save money!
2022-2023 Broadway Subscriptions
The 2023 Tour of "HADESTOWN" takes over the Hanover Theatre in Worcester for a scorching tale of desperation, class struggle and environmental clashes, all told in a brilliantly powerful, most inventive way.
"HADESTOWN," a musical featuring music, lyrics and book by Anaïs Mitchell, brings us a "unique" version of the ancient Greek myth of Orpheus and Eurydice.
The 2019 Broadway juggernaut opened to rave reviews and seemingly endless awards, winning 8 of their 14 Tony Award nominations (including Best Musical and Best Original Score).
While the show could hardly be described as anything "basic," "HADESTOWN" is, basically, a cautionary tale - a foreboding and ostentatious musical with overwhelming themes of power - power both romantic and political and both equally corruptible.
For those who may not be aware, there is also a New England connection to the mammoth hit musical.
In 2006, the show actually had its premiere in Barre, Vermont and toured between Vermont and Massachusetts during 2007.
It was Rachel Chavkin who helped re-vitalize the stage production for the ultimate 2019 Broadway premiere and, the rest, as they say, is history...or, in this case, mythology.
Chavkin added a pivotal, more engaging environmental take, using climate change as a core element, then also provided new material, songs and dialogue.
Chavkin won a Tony Award for Best Direction of a Musical. Michael Chorney and Todd Sickafoose also won for Best Orchestration.
Among other Tony Award technical categories for which "HADESTOWN" won included Best Scenic Design, Best Lighting Design and Best Sound Design and, judging by the March 28th performance at the Hanover, it is easy to see why.
All the musical's main characters are introduced by Greek god Hermes (Nathan Lee Graham) in the opener, "Road to Hell."
Like the most proficient of raconteurs, Graham absolutely commands the stage, from the beginning of "HADESTOWN" to the end.
As he emerges, Hermes is energetic, flamboyant, charismatic - and we find ourselves listening intently, hanging onto his every word.
Hermes regales us with how, "once upon a time," Hades (Matthew Patrick Quinn) had to leave "HADESTOWN" in effort to find someone who might appreciate its safety and security.
Hades ventures upon desperate Eurydice (Hannah Whitley), a starving young girl, and Hades invites her to come to "HADESTOWN" in his song, "Hey, Little Songbird."
The "Fates" (Dominique Kempf, Belen Moyano & Nyla Watson) also urge Eurydice to join Hades in, "When the Chips are Down."
The "Fates" trio of actresses not only serve to enhance pivotal moments in the story, they also act as accompanying musicians on stage.
Quinn oozes a thoroughly "divine" mischievous quality as "Hades," almost making him "likeable."
Then, the true colors of the ruler of "HADESTOWN" arise as his malevolence emerges, and those colors are perfectly illuminated in the act one closer, "Why We Build the Wall."
This contrast repeats itself in Act Two when Hades is given a moment to be merciful but realizes the depth of such a "sacrifice" to his very nature could prove catastrophic.
Not long into the story, Eurydice finds herself working in a hellish industrial version of the Greek underworld to help escape her dire circumstances.
The "Workers" she sees in "HADESTOWN" (Jordan Bollwerk, Jamal Lee Harris, Courtney Lauster, Cecilia Trippiedi & Sean Watkinson) act as a Greek Chorus, of sorts, but by referring to them as such almost seems to do them an injustice, as (similar to the "Fates") they serve as far more than an echo on stage.
Adding to this, there are musicians on stage who do far more than execute the "HADESTOWN" score with precision. There are moments they are brought into the story, as well, becoming integral components of the overall piece.
The "HADESTOWN" Orchestra includes: Eric Kang (Conductor/Piano), Kely Pinheiro (Cello/Assistant Conductor), Clare Armenante (Violin), Michiko Egger (Guitar), Emily Fredrickson (Trombone/Glockenspiel), Calvin Jones (Double Bass), Eladio Rojas (Drums/Percussion) and Music Coordinator David Lai.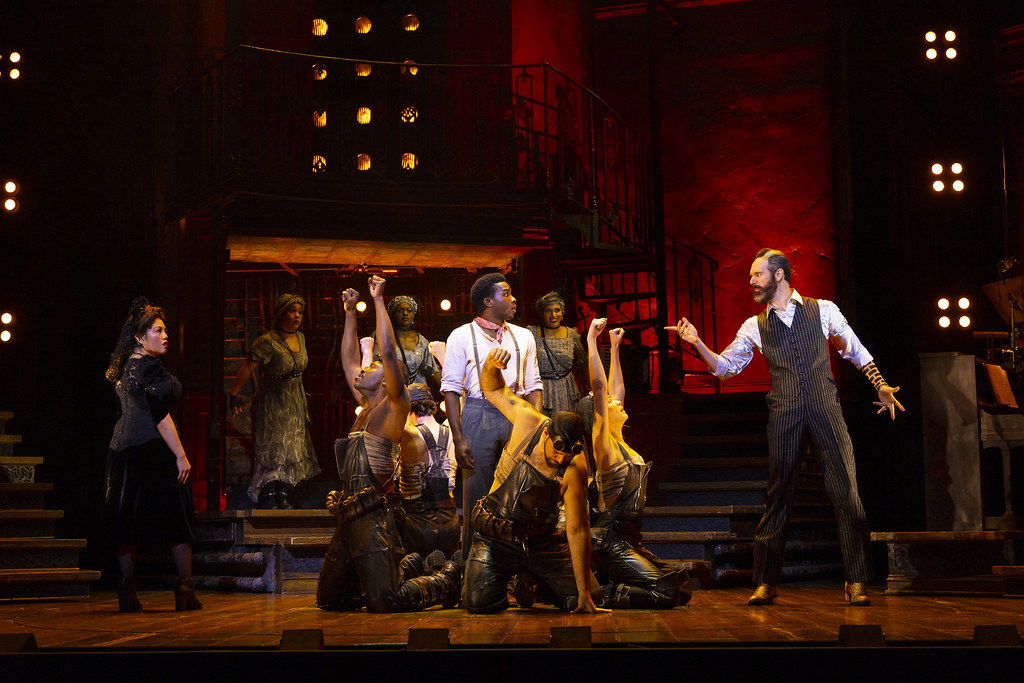 (Cover Photo: The CAST of Anaïs Mitchell'S "HADESTOWN" now playing at the Hanover Theatre in Worcester, MA. through April 2, 2023. Photo Credit T Charles Erickson)
For Eurydice, the "Workers" represent the multitude of minions who were led down to "HADESTOWN" before her and, soon she realizes, they also represent those who will come after.
However, for them...and for Eurydice...the trade of one form of Hell for another leads to even greater jeopardy.
Herme's ward and Eurydice's lover, poor singer-songwriter Orpheus (Chibueze Ihuoma), risks everything to try and save her.
Ihuoma has a haunting falsetto which seemingly was gifted to him by the Gods. It is absolutely magnificent.
His portrayal of Orpheus, emphasizing both his selfless nature and accepting demeanor, comes across as completely sincere, as does his all-encompassing love for Eurydice.
Persephone (Lana Gordon), wife of Hades, is goddess of agriculture and vegetation, representing spring, rejuvenation, life and rebirth - a perfect balance to Hades' death, decay, destruction and oblivion.
It is a marriage made in...well, y'know...
Persephone has emerged onto the scene using a train that travels up and out of "HADESTOWN."
In addition to Persephone's celebration of summer in the vibrant first act number, "Livin' it Up on Top," (with Hermes, Orpheus and the "Workers") Gordon later stuns the crowd with her vocal prowess in the show-stopping second act opener, "Our Lady of the Underground."
(Cover Photo: The CAST of Anaïs Mitchell'S "HADESTOWN" now playing at the Hanover Theatre in Worcester, MA. through April 2, 2023. Photo Credit T Charles Erickson)
One cannot enter the Hanover Theatre for this musical without being amazed by the breathtaking set and it becomes even more amazing as the tale unfolds.
Audiences should NOT enter assuming they will be able to simply relax and "turn their collective mind off" for a few hours.
No - "HADESTOWN" won't permit this.
This is a powerful story and one told with great intensity - A story that forces the audience to pay attention at all times for, as somebody once said, "if you miss a little, you miss a lot."
It appears every theatrical device has been utilized with nothing even remotely random happening on stage.
The precision staging by Chavkin combined with the choreographed movements by David Neumann has every single action perfectly calculated and executed on stage to perfection.
During the second act of "HADESTOWN," just as the show appears to be wrapping things up happier and tidier than an old Zero Mostel show, the next 20 minutes or so reminds us, quite succinctly, that this is no "comedy tonight" that we are watching unfold.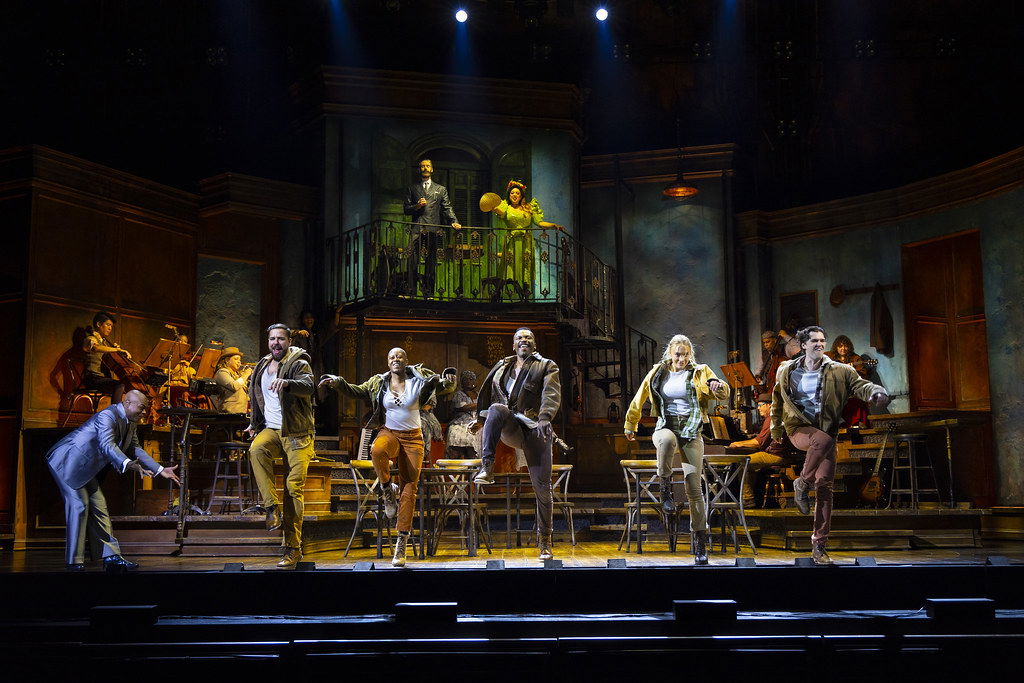 (Photo: CAST of the musical "HADESTOWN" playing at the Hanover Theatre in Worcester, MA. from March 28 through April 2, 2023. Photo Courtesy Hanover Theatre)
The individual performances by the principals are only exceeded by the collective performances.
"HADESTOWN" is simply storytelling at its most compelling.
It is epic, opus, opera, ballet, contemporary, Greek tragedy, theatre...all wrapped up in a gritty, steamy, New Orleans Jazz-infused score that is just hotter than....well, y'know...
Performances of "HADESTOWN" continue at the Hanover Theatre in Worcester through April 2nd.
Concluding the 2022-2023 Broadway Season at the Hanover will be the Tim Rice-Andrew Lloyd Webber classic, "JESUS CHRIST SUPERSTAR" coming April 27th through the 30th with tickets on sale now.
Approximately 2 hours, 30 minutes with one intermission.
Kevin T. Baldwin is a member of the American Theatre Critics Association (ATCA)
@MetrmagReviews
@Theatre_Critics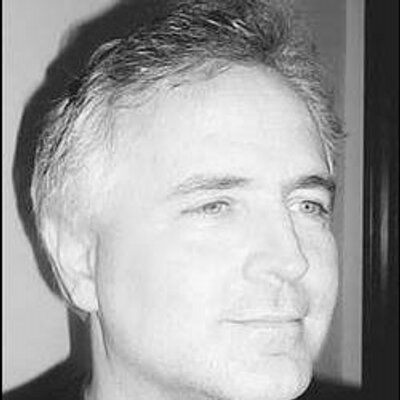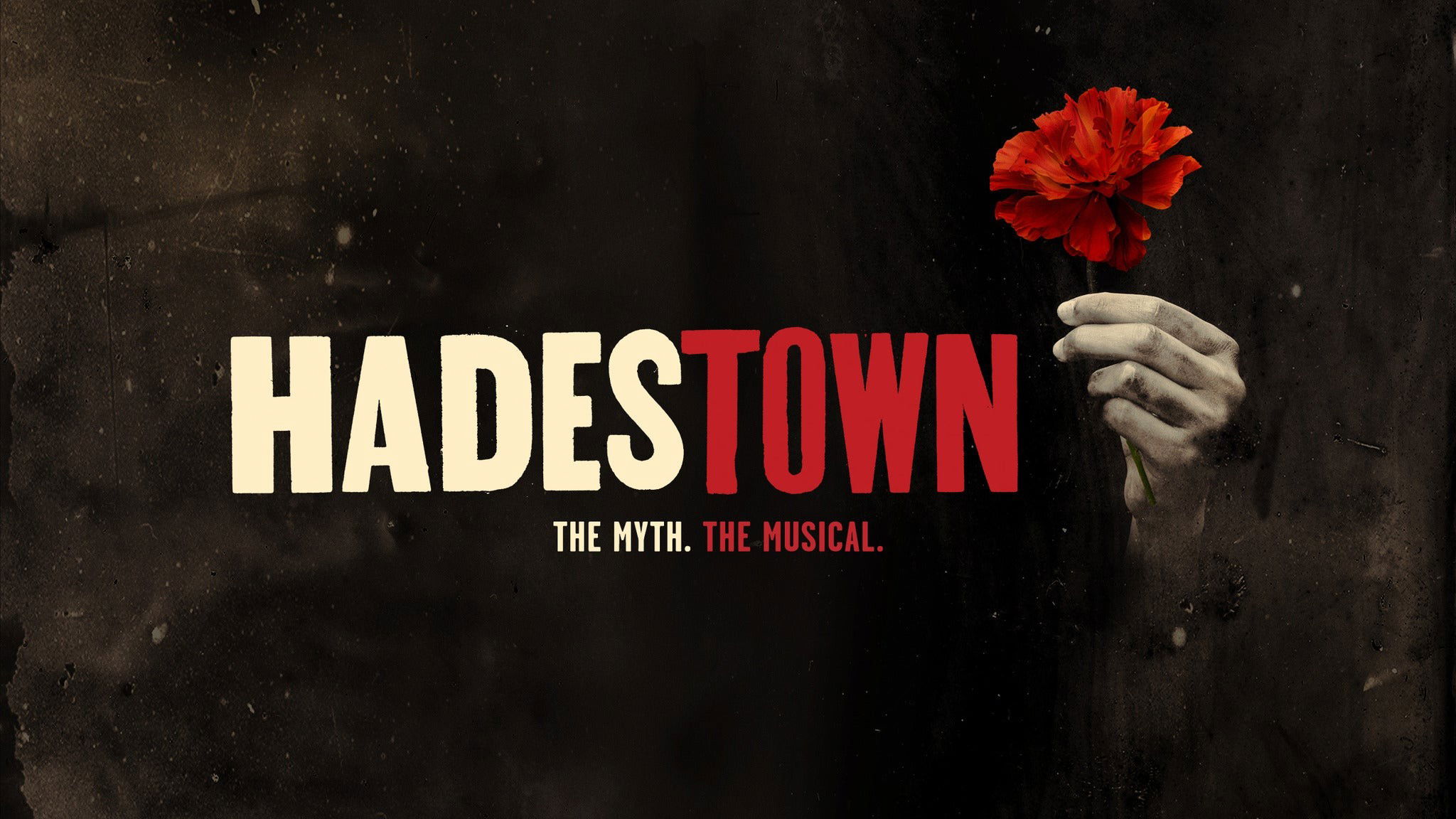 ABOUT THE SHOW
Winner of eight 2019 Tony Awards® including Best Musical and the 2020 Grammy® Award for Best Musical Theater Album, this acclaimed new show from celebrated singer-songwriter Anaïs Mitchell and innovative director Rachel Chavkin ("Natasha, Pierre & The Great Comet of 1812") is a love story for today… and always.
"AN AFFIRMATION OF ART'S TRANSFORMATIVE POWER"

Will Hermes, Rolling Stone
"HADESTOWN" intertwines two mythic tales, that of young dreamers Orpheus and Eurydice, and that of King Hades and his wife Persephone as it invites you on a hell-raising journey to the underworld and back.
Mitchell's beguiling melodies and Chavkin's poetic imagination pit industry against nature, doubt against faith, and fear against love.
Performed by a vibrant ensemble of actors, dancers and singers, "HADESTOWN" is a haunting and hopeful theatrical experience that grabs you and never lets go.
Nominated for a multitude of awards, comes the story of two mythic tales of imagination, faith, and love.
"HADESTOWN"'s haunting and romantic theatrical experience will capture its audience with its brilliant and passionate twist on the classic Greek Myth of Orpheus and Eurydice.
The Hanover Theatre and Conservatory could not be happier to welcome the amazingly talented cast of "HADESTOWN" from March 28th through April 2nd.
According to the New York Times, this is a sumptuous, gorgeous, and as good as it gets masterpiece you do not want to miss!
"OUR NEXT MUSICAL THEATER OBSESSION"

Vogue
Audio Description services available at the Sunday, April 2 matinee performance, 1 pm
ASL available at the Sunday, April 2 matinee performance, 1 pm (If you are using ASL services, please let the ticket office know when you are ready to purchase tickets, so we can place you in seats in front of the ASL interpreter.)
Sensory Notice: This production contains strobe-like effects throughout.
Tickets are $39, $49, $69 and $89 depending on seat location. Please contact the box office at 877.571.SHOW (7469) for more information.
COVID-19 PROTOCOL
Most recent Hanover Theatre safety protocol details may be found here:
https://thehanovertheatre.org/plan-your-visit/safety-protocols/

Worcester Center for Performing Arts is a registered not-for-profit 501(c)(3) organization, which owns and operates The Hanover Theatre and Conservatory for the Performing Arts. All donations are tax deductible to the fullest extent allow