(Cover Photo: The CAST of the musical "EVITA" by Andrew Lloyd Webber and Tim Rice, now playing through July 30, 2023 at the American Repertory Theater in Cambridge, MA. Photo Credit Emilio Madrid)


By Kevin T. Baldwin
METRMAG Reviewer
# 774-242-6724

"When they're ringing your curtain down, demand to be buried like Eva Peron."
- Andrew Lloyd Webber / Tim Rice

American Repertory Theater
Presents
"EVITA"
Book and Lyrics by Tim Rice
Music by Andrew Lloyd Webber
Directed by Sammi Cannold
Choreographed by Emily Maltby and Valeria Solomonoff
Music Supervision by Kristen Blodgette
Music Direction by Mona Seyed-Bolorforosh
Orchestrations by David Cullen and Andrew Lloyd Webber
Orchestrations Originally by Andrew Lloyd Webber
Cast Includes: Martín Almirón – Ensemble; Julian Alvarez – Ensemble; Adrienne Balducci – Ensemble; Marissa Barragán – Swing; Leah Barsky – Ensemble; Mathew Bautista – Swing; Bianca Bulgarelli – Ensemble; Gabriel Burrafato – Magaldi; Camila Cardona – Ensemble; Melody Celatti – Ensemble; Esteban Domenichini – Ensemble; Rebecca Eichenberger – Ensemble; Sean Ewing – Ensemble; Nicole Fernandez-Coffaro – Ensemble; David Michael Garry – Ensemble; Eddie Gutierrez – Ensemble; Eric Anthony Lopez – Ensemble; Isabella Lopez – Swing; Omar Lopez-Cepero – Che; Jonatan Lujan – Ensemble; Caleb Marshall-Villarreal – Ensemble; Ilda Mason – Ensemble; Shereen Pimentel - Eva Perón; Jeremiah Valentino Porter – Ensemble; Caesar Samayoa – Perón; Naomi Serrano – Mistress; Leonay Shepherd – Ensemble; Maria Cristina Posada Slye – Ensemble; Miguel Angel Vasquez – Swing; Sky Vaux Fuller – Child.
Additional Creative Team: Scenic Design - Jason Sherwood; Costume Design - Alejo Vietti; Lighting Design - Bradley King; Sound Design - Connor Wang; Hair and Wig Design - Ashley Rae Callahan; Casting by - Benton Whitley CSA and Micah Johnson-Levy of Whitley Theatrical; Associate Director - Rebecca Aparicio; Associate Choreographer - Kelsey Burns; Associate Music Supervision - Michael Patrick Walker; Intimacy Director - Claire Warden; Production Stage Manager - Victoria Navarro; Stage Manager - Derric Nolte; Assistant Stage Manager - Elizabeth Ramirez; Assistant Director - Max Rodriguez.
The actors and stage managers employed in this production are members of Actors' Equity Association, the union of professional actors and stage managers in the United States.
The Director and Choreographer of this production are members of the STAGE DIRECTORS AND CHOREOGRAPHERS SOCIETY, a national theatrical labor union.
United Scenic Artists represents the designers and scenic painters for the American Theatre.
The musicians employed in this production are members of the American Federation of Musicians.
Produced in association with Shakespeare Theatre Company
The American Repertory Theater at Harvard University (A.R.T.)
Loeb Drama Center, 64 Brattle Street, Cambridge, MA 02138
Performances:
May 25, 2023 through July 30, 2023
(Contact Box Office for Exact Times)
Tickets:
https://americanrepertorytheater.org/shows-events/evita/?utm_source=On%20sale&utm_medium=email&utm_campaign=Evita&utm_term=Full%20list&utm_content=version_A&promo=44265
COVID 19 PROTOCOLS
Contact Venue for Most Updated COVID-19 Safety Protocols and Information.
American Repertory Theater (A.R.T.) offers a scintillating new take on composer Andrew Lloyd Webber's 44-year old musical "EVITA" at the Loeb Drama Center in Cambridge.
According to an A.R.T. press release the lingering essential question the musical "EVITA" asks is: "Icon and human. Villain and saint. Aggressor and victim. Who was the woman inside the ballgown, and how can we make sense of contradiction in legacy?"
This spectacular A.R.T. production explores that very question and succeeds on nearly every level in trying to provide an answer.
Unlike his other iconic musicals, with "EVITA" there are no "plot-less dancing felines" nor a "disfigured musical maniac wearing a ceramic half plate on his face."
Instead, for whatever "EVITA" lacks in "hooks" and gimmickry, it more than makes up for in substance and in truth, or more than one person's version of the truth.
Before Webber's "EVITA" became a hit on Broadway in 1979, similar to his production "JOSEPH AND THE AMAZING TECHNICOLOR DREAMCOAT," the musical, featuring lyrics by collaborator Tim Rice, began as a concept album.
What ultimately evolved out of the "EVITA" concept on stage is a whirlwind funneling truth, love, hope, despair, idolatry, disappointment and pain.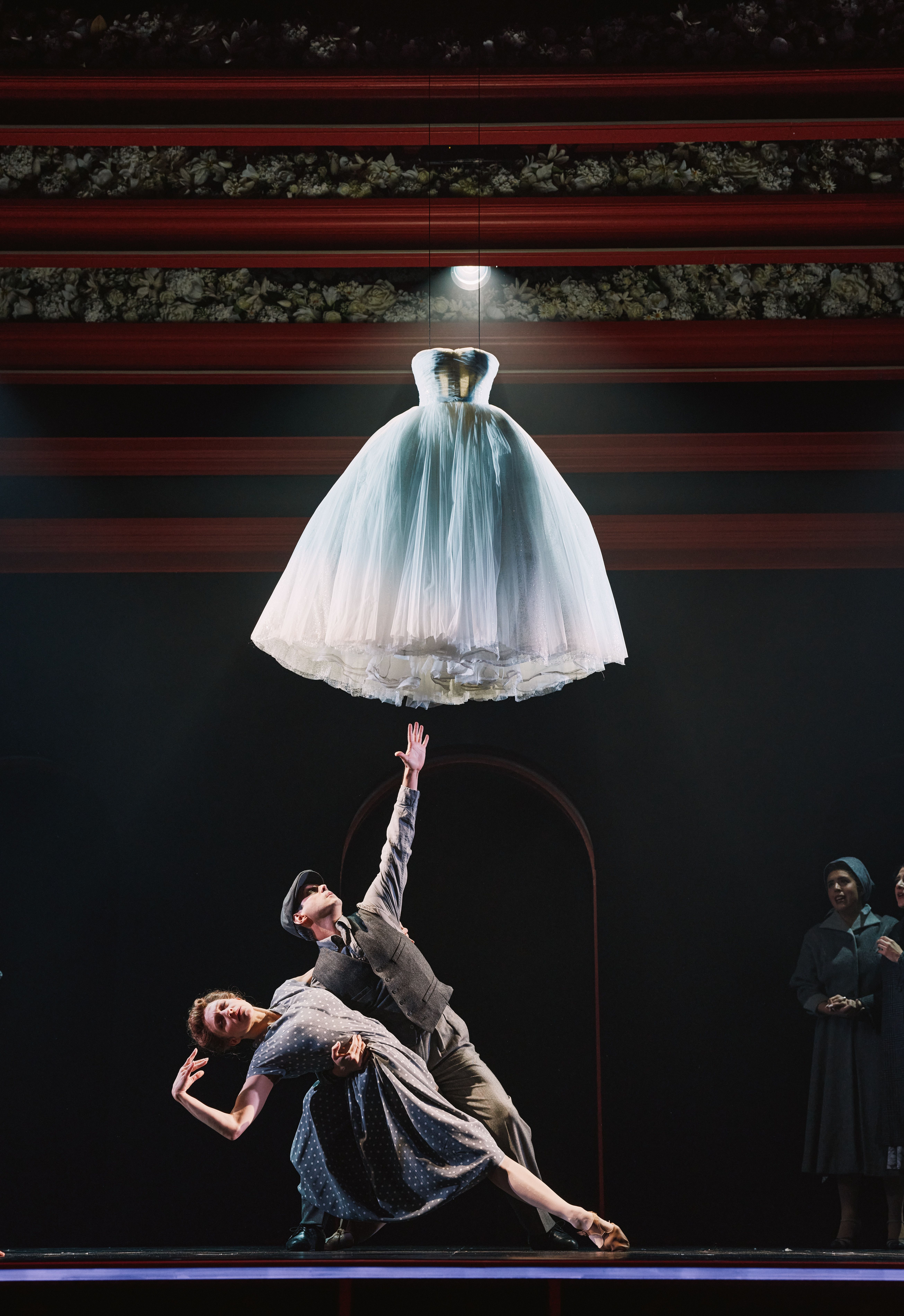 (Photo: Leah Barsky and Martin Almiron in a scene from the musical "EVITA" by Andrew Lloyd Webber and Tim Rice, now playing through July 30, 2023 at the American Repertory Theater in Cambridge, MA. Photo Credit Emilio Madrid)
Even with the incredible staging by the A.R.T. creative team and the production's extraordinary talent, "EVITA" is still one of those shows that maintains a kind of "50/50" split appeal.
For those that hope to become engrossed at the music, Webber does not disappoint. It well meets, or even surpasses, his usual standard.
The sinuous score combined with Rice's resolute story and lyrics has much to do with the enduring appeal of "EVITA."
And the lyrical architecture involved in the construct of the story is also ingenious, focusing on exposing the life of Argentine political celebrity, Eva Perón (Shereen Pimentel), aka "EVITA," second wife to Argentine president Juan Perón (Caesar Samayoa).
The pivotal character of "Che" (Omar Lopez-Cepero) effectively guides the audience along musically, interacting as both narrator and observer of "EVITA" from her early life, to her rise to power, to her eventual political decline and, ultimately, to her death (Yes, spoiler alert! - Eva Perón died of cancer in 1952. She was only 33-years-old).
Both Pimentel and Samayoa have undeniable chemistry on stage and provide us with a brief glimpse into the Perons' "unconventional" marriage arrangement, which is shown to be, throughout most of the show, more a political partnership than a marriage based on love.
The duo conspired and built an empire of wealth concealed from and on the backs of those who put them in power. Yet still their supportive Argentine "constituents" stood by them. (Not that this could ever happen in America, right?)
In a way, it is ironic that Eva Perón would become part of the "soul" of Argentina itself as a proclaimed "Spiritual Leader of the Nation."
As Che, Lopez-Cepero is mesmerizing as our "guide" through the musical, compelling in almost every scene in which he appears with a simply phenomenal voice.
Lopez-Cepero easily "owns" the Che numbers, including "High Flying Adored" and "A Waltz for Eva and Che," the latter of which he sings exquisitely with Pimentel.
Like other history-based musicals such as "HAMILTON," there are many who might find themselves invested in the subject matter.
Some may even remember, all too well, this significant period in world history.
Pimentel thoroughly embodies the role of Eva Perón, who made those in power look toward her. The show's signature number, "Don't Cry For Me Argentina," is a visually stunning display equaling Pimentel's vocal performance.
Eva Perón was a mover, shaker and, as First Lady of Argentina, became a political powerhouse unlike any before her.
She shook the very fabric of a patriarchal ideology and nearly emasculated the entire Argentine male-dominated society.
The people of Argentina became driven in their admiration of Eva Perón – by the "cult of celebrity" that this "EVITA" had become.
There were those who adored her, envied her, praised her, followed her, elevated her to sainthood, felt threatened by her or even reviled her…but ultimately none could dismiss her.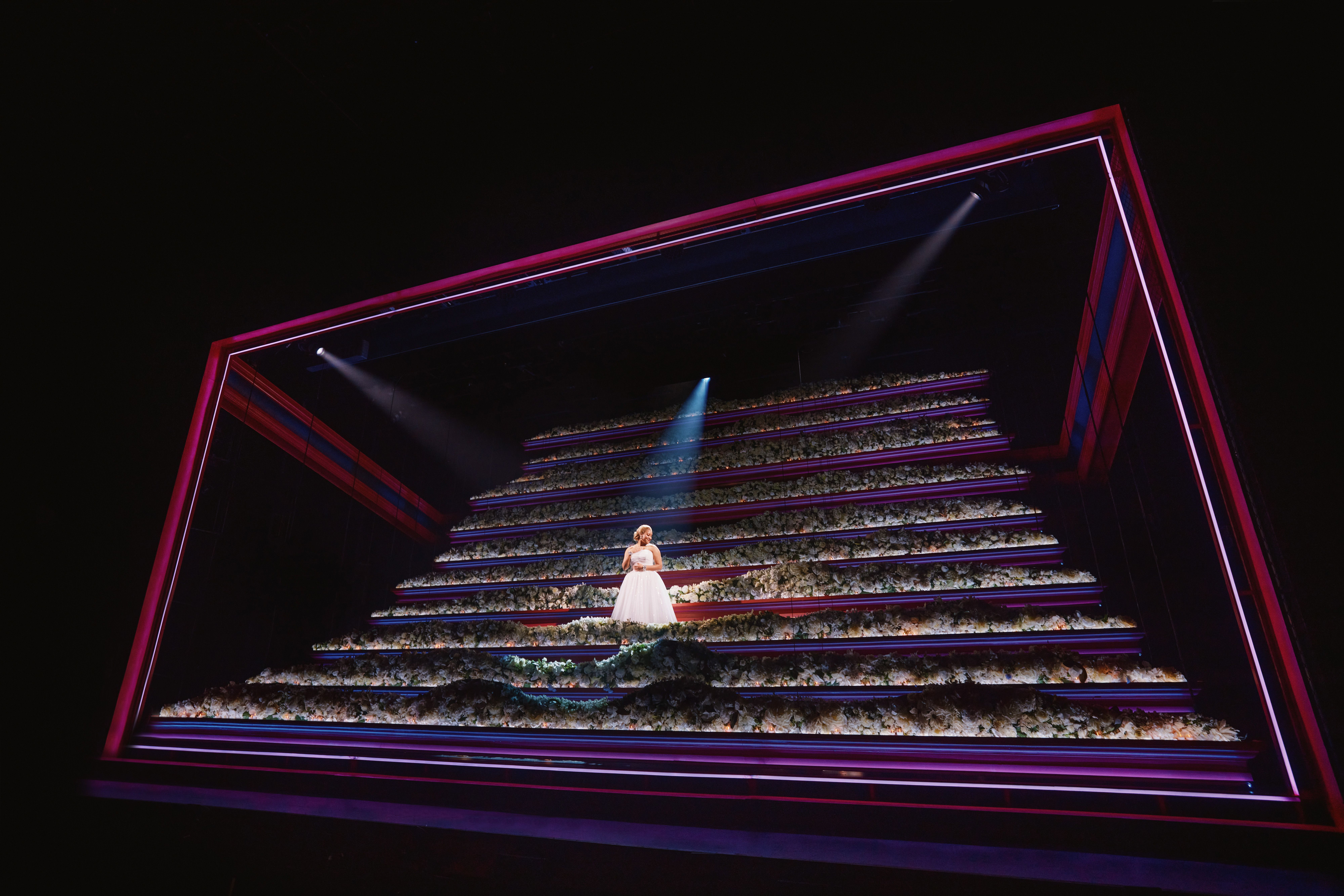 (Photo: Shereen Pimentel as "Eva Perón" in an iconic moment from the musical "EVITA" by Andrew Lloyd Webber and Tim Rice, now playing through July 30, 2023 at the American Repertory Theater in Cambridge, MA. Photo Credit Emilio Madrid)
Where the musical may come up short (and which is totally out of the control of anyone involved) is in actual interest for the "source material."
There will be those who simply DO NOT CARE about the Perón saga, despite the visually stunning A.R.T. production and despite its magnificent score.
This lack of interest by some cannot be helped.
However, for those who CAN appreciate the impactful story as presented, it continues to be, even after almost 45 years, an important, gripping musical experience.
With Music Supervision by Kristen Blodgette and Music Direction by Mona Seyed-Bolorforosh, every iconic musical number from the show is performed flawlessly, including the show standards, "You Must Love Me" and "Don't Cry for Me Argentina."
Other standout numbers from the production include "Requiem for Evita," "And the Money Kept Rolling In," the tender, melancholy "Another Suitcase in Another Hall" and the powerful first act closer, "A New Argentina."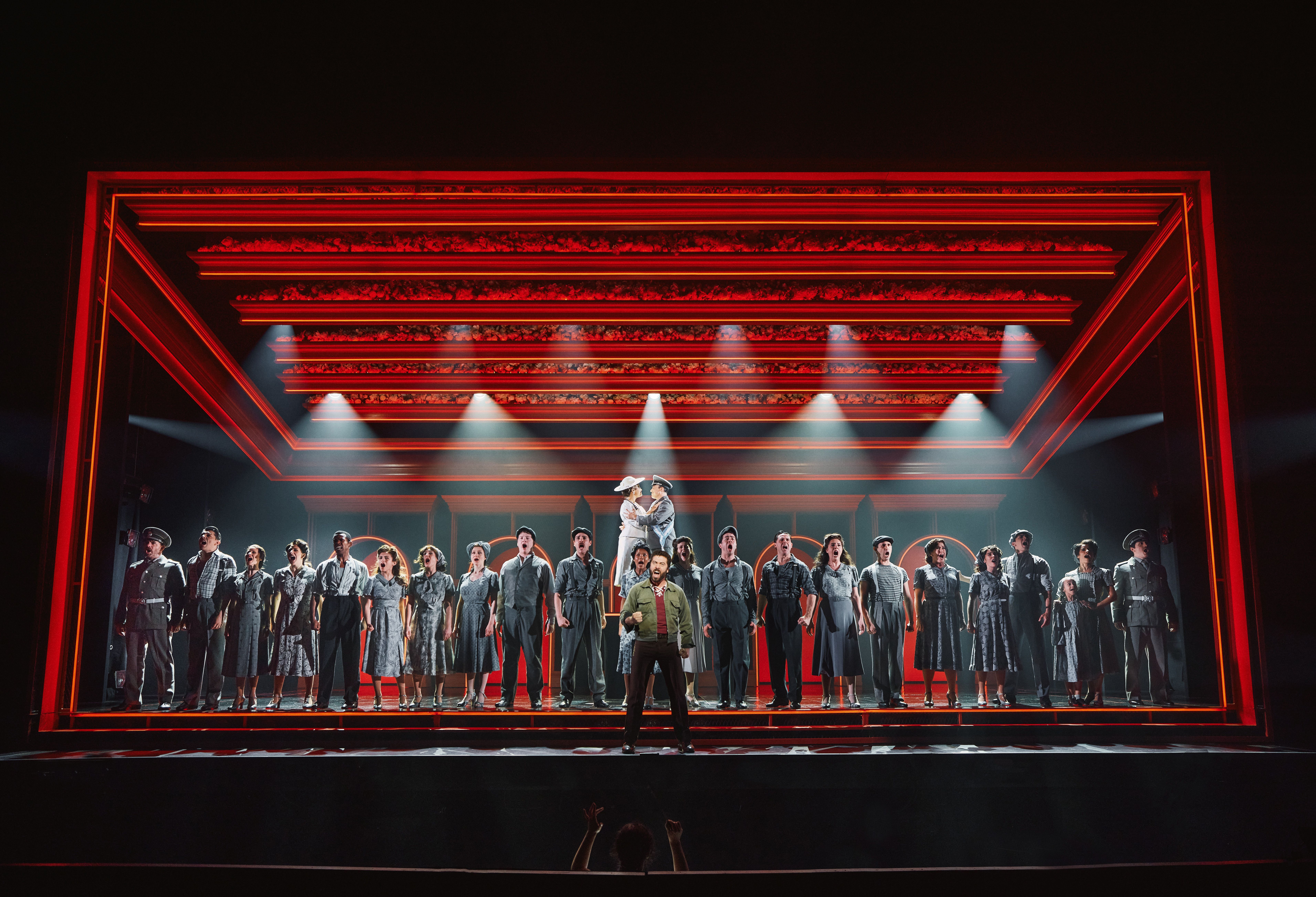 (Photo: The CAST of the musical "EVITA" by Andrew Lloyd Webber and Tim Rice, now playing through July 30, 2023 at the American Repertory Theater in Cambridge, MA. Photo Credit Emilio Madrid)
Under the direction of Sammi Cannold, the A.R.T. production totally gets it right.
It blazes a trail of how "EVITA" should be staged, from beginning to end, augmented by the visually captivating choreography of Emily Maltby and award-winning Argentine tango choreographer Valeria Solomonoff.
Some of the scenes featuring Argentine tango might prove distracting for some because they are so impressive in their execution.
The Associate Director for "EVITA" is Rebecca Aparicio, while Claire Warden serves as the Intimacy Director and Max Rodriguez as Assistant Director.
The A.R.T. "EVITA" production stage management team includes Production Stage Manager Victoria Navarro, Stage Manager Derric Nolte and Assistant Stage Manager Elizabeth Ramirez.
All production elements combine to provide an exquisitely heightened visceral experience, including scenic design by Emmy Award winner Jason Sherwood, costume design by Helen Hayes Award winner Alejo Vietti, lighting design by Tony Award winner Bradley King, sound design by Connor Wang and hair and wig design by Ashley Rae Callahan.
In past productions of "EVITA," where it appeared that only a limited number of colors were used, in this latest adaptation, it feels like far more of the color spectrum has been expertly utilized.
While seeming to adhere faithfully to the original costume plot (which focused much on "representation," such as drab grays for the impoverished or olive green for the military), the colors used in the A.R.T. production are broadened and the use of luminescent lighting "bathing" the stage for specific moments provides for far more vibrancy than previous productions.
A.R.T.'s breathtakingly beautiful production of Andrew Lloyd Webber's and Tim Rice's "EVITA" continues at the Loeb Drama Center in Cambridge until the end of July and absolutely is a "must see" experience.
Approximately two hours with one intermission.
Kevin T. Baldwin is a member of the American Theatre Critics Association (ATCA)
@MetrmagReviews
@Theatre_Critics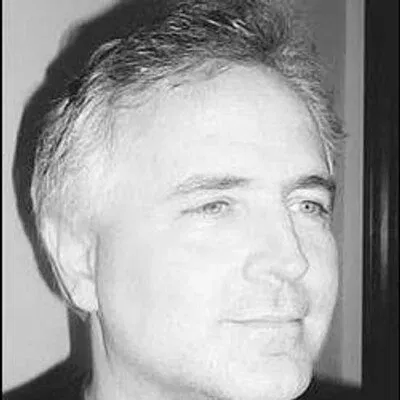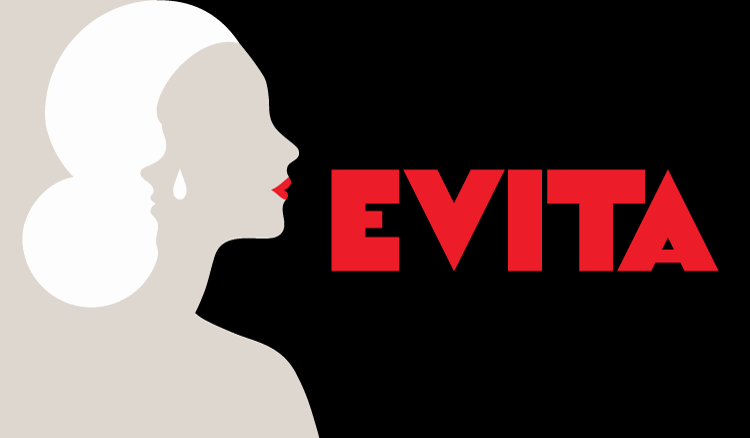 ABOUT THE SHOW
The Andrew Lloyd Webber and Tim Rice Tony Award-winning rock opera "EVITA" follows the adored and reviled Eva Perón's meteoric rise from an impoverished childhood to first lady of Argentina until her death at 33.
Directed by Sammi Cannold (Forbes' "30 Under 30 Hollywood & Entertainment," "Endlings," "Violet"), this eagerly anticipated revival featuring unforgettable songs including "Buenos Aires" and "Don't Cry for Me Argentina" explores how we make sense of contradictions in legacy.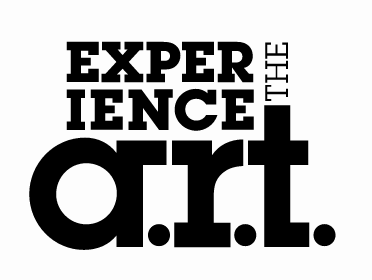 ABOUT THE AMERICAN REPERTORY THEATER
MISSION
The American Repertory Theater at Harvard University is dedicated to expanding the boundaries of theater, always including the audience as a partner.
VISION
We focus on the research and development of groundbreaking theatrical experiences that catalyze dialogue and transformation. We believe that by engaging our hearts, minds, and bodies, theater has the power to heal and imagine collective pathways forward. We commit to advancing public health in our practice and our programming, recognizing that racism in America is a national public health crisis. Our new home in Allston will be a breathable and healthy building envisioned as a town hall for the twenty-first century. Inspired by the model of a teaching hospital, the building will be a vibrant center for research, experiential pedagogy, and performance. We build community with our audiences, artists, students, staff, and neighbors across Greater Boston, embracing theater's power to cultivate the full breadth and beauty of our shared humanity. We affirm and celebrate a multitude of perspectives and experiences that reflect the diversity of our country and world. We are dedicated to making a welcoming and accessible space for people of any identity, background, or ability.
VALUES
We hold the institution and each other responsible and accountable for living our shared values. There is no hierarchy to these values; they are all equally important and interrelated. We acknowledge that as an institution we must devote time to implementing and sustaining these values:
We center anti-racism
Habituate anti-racist practices in our policies, structure, and culture
We lead with inquiry
Ask questions in a spirit of brave curiosity in our never-ending journey of learning and growth
We believe in collaboration
Work together with trust and respect to unlock collective creativity
We practice adaptability
Challenge assumptions and create capacity to support "next" practices
We embrace regenerative practice
Promote the health and vitality of our planet, our organization, and each other
American Repertory Theater (A.R.T.)
Loeb Drama Center
64 Brattle Street
Cambridge, MA 02138
Phone # 617-547-8300
WEBSITE: www.americanrepertorytheater.org