(Cover Photo: Dan Berry as "Elvis Presley" and Alaina Mills as "Ann-Margret" in a scene from the musical, "ELVIS: A MUSICAL REVOLUTION" by Sean Cercone and David Abbinanti, now playing at Bill Hanney's North Shore Music Theatre in Beverly, MA. through November 12, 2023. Photo © David Costa Photography)



By Kevin T. Baldwin
METRMAG Reviewer
# 774-242-6724
"We do two shows a night for five weeks. A lotta times we'll go upstairs and sing until daylight - gospel songs. We grew up with it...It more or less puts your mind at ease. It does mine."
- Elvis Aaron Presley


Presents
Written by Sean Cercone and David Abbinanti
Musical Arrangements and Orchestrations by David Abbinanti
Based on a concept by Floyd Mutrux
Direction & Choreography by Kevin P. Hill
Music Direction by Milton Granger
Cast Includes: Alex Benitez Evans as "Singer/Trio/Ann Margaret Asst./Ensemble"; Dan Berry* as "Elvis Presley"; Joe Bentley* as "Bill Black/Jerry/Ensemble"; Stephen Blauch as "DJ Fontana/Ronnie/Ensemble"; Kristen Grace Brown* as "Trio/Secretary/Psychiatrist/Secretary/Ensemble"; Mary Callanan* as "Gladys Presley/Producer 2"; Cole Campbell as "Prisonaire/Lawmaker/Policeman/Producer 3/Ensemble"; Hallie Cercone* as "Marion Keisker/Actress in chicken costume/Ensemble"; David Coffee* as "Colonel Tom Parker"; Altamiece Carolyn Cooper* as "Betty/Ensemble"; Jordan Cyphert* as "Ernie/Ensemble"; Nichole Forde as "Doris/Sister Rosetta Tharpe/Ensemble"; Harry Francis* as "Customer/Emcee/Stage Manager/Preacher/Ensemble"; Camia Green as "Ensemble"; Hunter Henrickson as "Scotty Moore/Glen/Ensemble"; Dakota Hoar as "Ensemble"; Hailey Hyde as "Ensemble"; Gabriel Kearns as "Dewey Phillips/Policeman/Ensemble"; Slyvester McCracken as "Ensemble"; Kevin B. McGlynn* as "Vernon Presley/Steve Allen Producer/Ed Sullivan Producer/Ensemble"; Alaina Mills* as "Ann-Margret/Dixie Locke/Ensemble"; Michael Olaribigbe* as "Roy Brown/Prisonaire/Fats/Chuck/Ensemble"; Bronson Norris Murphy* as "Sam Phillips/Frank Sinatra/Producer 1/Assistant Director"; Alfie Parker, Jr.* as "Jackie Brenston/Rev Brewster/Prisonaire/Otis/Ensemble"; Kiana Rodriguez as "Tammy/Trio/Parent/Ensemble"; Sage Spiker as "Ensemble"; Asher Stern as "Kid Elvis" - Oct. 31, Nov. 1 (7:30PM), 3, 4 (8PM), 8 (7:30PM), 10, 11 (2PM), 12; Patrick Naughton as "Kid Elvis" - Nov. 1 (2PM), 2, 4 (2PM), 5, 7, 8 (2PM), 9, 11 (8PM); Emma Wilcox as "Priscilla Presley/Ensemble"
Understudies, Study Covers and Swings:
There will never be a substitute for players unless a specific announcement for the appearance is made at the time of the performance.
Understudy for: Priscilla – Kristen Grace Brown *; Ann-Margret, Dixie Locke - Hallie Cercone*; Sam Phillips, Vernon Presley - Jordan Cyphert*; Colonel Tom Parker – Kevin B. McGlynn*; Gladys – Alaina Mills * Study Cover for: Rev Brewster – Cole Campbell; Betty – Nichole Forde; Elvis Presley, Scotty Moore, Bill Black – Sage Spiker Swings: Camia Geen, Dakota Hoar, Hailey Hyde, Silvester McCracken
Additional Creative Team:
Assistant Stage Manager - Dakotah Wiley Horan*; Production Assistant - Aurora Hannisian; Rehearsal Pianist - Robert L. Rucinski; Youth Talent Supervisor - Kam Dunn; Dance Captain - Alaina Mills*; Owner/Producer - Bill Hanney; Producing Artistic Director - Kevin P. Hill; Associate Producer/Casting Director - Matthew Chappell; Production Managers - Stephen MacDonald*, Scott G. Nason; Company Manager - Amanda Ostrow-Mason; Assistant Company Manager - Kirsten McMahon; Musician Contractor - Jay Daly; Technical Director -Mark Vagenas; Assistant Technical Director - Mike Gove+; Carpentry Lead - Myles McMann+; Assistant Carpentry Lead - David Adriance+; Carpenters - Andrew Duggins+, Abbey Kulhavy; Stage Ops Lead - Derek Hodge; Mechanics Ops - Ben Florance+; Run Crew - Thomas Edwards+, Colin Cleary Maggie Martin, Robert Tabb+; Lighting Lead - Sheila Donovan+; Assistant Lighting Lead - Thom Brabant+; Electrics Lead - Isabel Samuel+; Spot Ops - Shannon Colter, Justin Massarsky, Andrew Reynolds, Finnian Twichell+; Electricians - Thomas Edwards+, Kevin Parker; Props Lead - Adam PJ Nicol+; Assistant Props Lead - Hannah Sotnek+; Props Crew - Melanie Raimo+; Sound Lead Adam Bates+; Assistant Sound Lead - Eddie Pizzano+; Mic Tech - Beth Truax; Paints Leads - Sasha Seaman+, Amelia Gossett+; Assistant Paints Leads - Julia Garrson, Shannon "Soks" Gemma+; Costume Shop Manager - Kelly Baker; Assistant Costume Shop Manager - Joellen Olari; Wardrobe Supervisor - Joey Pisano; Lead Dresser - Joellen Olari; Stitcher/Wig Maintenance/Dresser - Anna Corinne Lee; Stitchers/Dressers - Eloise Arnolds, Natasha Dobbs, Samantha Wolfrum; Stitchers - Stacy Brannan, Rebecca Glick.
* Member of Actors' Equity Association, the Union of Professional Actors and Stage Managers in the United States
+ Represented by United Scenic Artists, Local USA 829 of the IATSE
Performances:
October 31, 2023 to November 12, 2023
(Contact Box Office for Exact Times)
Tickets:
$68 - $93
For tickets and information visit www.nsmt.org, call (978) 232-7200, or visit the North Shore Music Theatre box office in person at 54 Dunham Rd., Beverly, MA.
COVID 19 PROTOCOLS
Contact Venue for Most Updated COVID-19 Safety Protocols and Information.
"ELVIS: A MUSICAL REVOLUTION" is produced by special arrangement with Broadway Licensing. www.broadwaylicensing.com
North Shore Music Theatre (NSMT) concludes its season almost where it began with a jukebox musical bio that comes with great tunes and great dancing in "ELVIS: A MUSICAL REVOLUTION."
At the beginning of the season, back in June, audiences were treated to the "BEAUTIFUL: THE CAROLE KING MUSICAL" where we were not only entertained by many great songs but also were provided an insight into the legendary performer.
Now, NSMT has done it again with a new musical featuring a tremendously talented cast and some astounding in-the-round staging.
The bio-musical, co-created by David Abbinanti and Sean Cercone, was authorized by Elvis Presley Enterprises and the score contains a plethora of Elvis Presley's most heralded hits.
Yet, this is not just some average "feel good jukebox musical" here.
This is NOT, repeat "NOT" a show with your basic Elvis impersonator just running through the well-known "bullet points" of the King of Rock and Roll's life story...with equally well-known songs.
If you want the above, this may not be the show for you. If you want a show with more depth, more candor, and more insight into Elvis Presley the human being, then you've come to the right Heartbreak Hotel.
The musical originally premiered earlier this year in Australia and, while there are many great songs, in some cases, you might hardly recognize them because they have been partially "shoe-horned" into this compelling Elvis biography.
From "Welcome to Beale St." to one HELL of a rockin' finale, "ELVIS: A MUSICAL REVOLUTION" contains more than 40 terrific songs.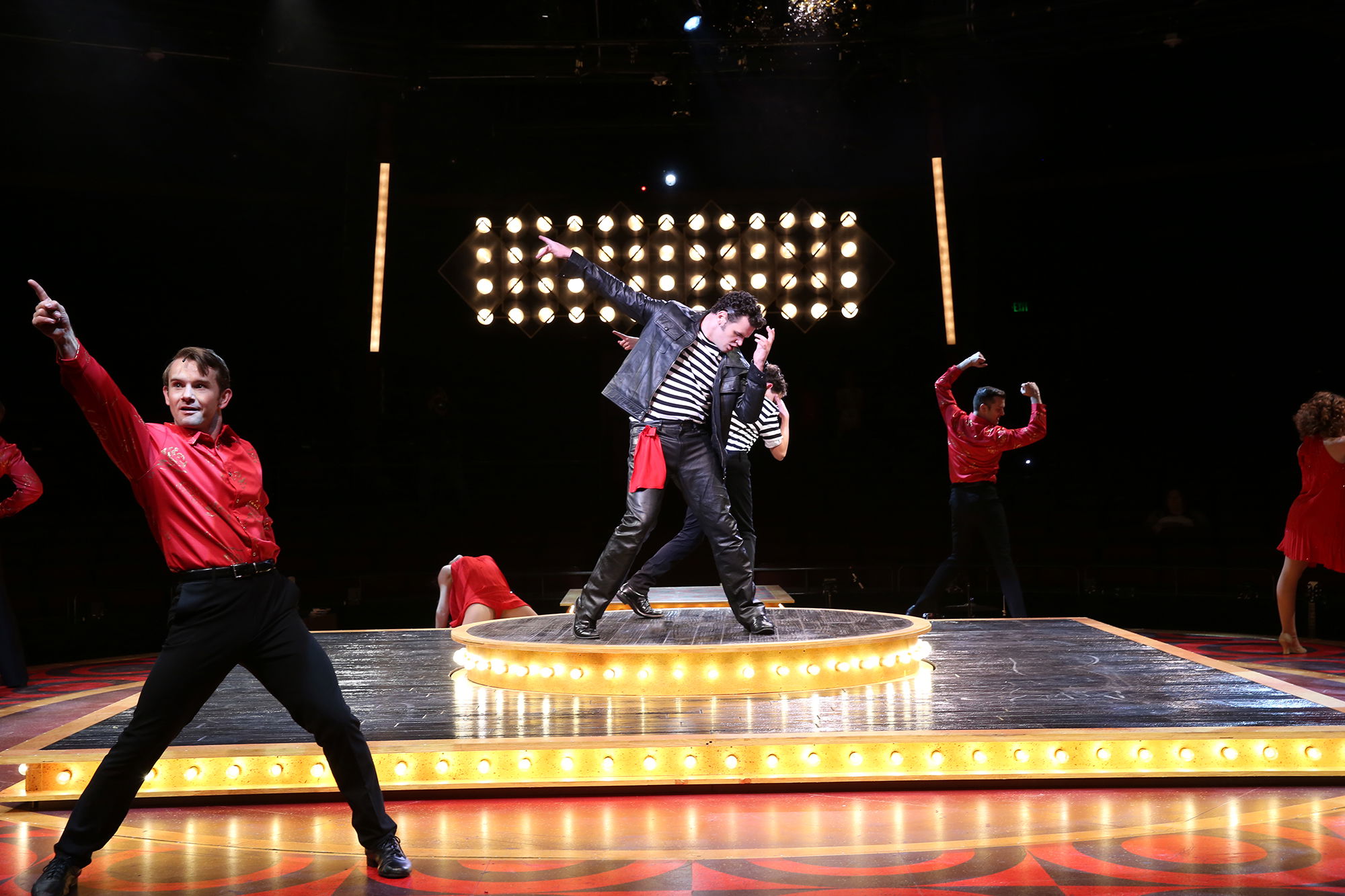 (Photo: Dan Berry as "Elvis Presley" performs with members of the Ensemble of the musical, "ELVIS: A MUSICAL REVOLUTION" by Sean Cercone and David Abbinanti, now playing at Bill Hanney's North Shore Music Theatre in Beverly, MA. through November 12, 2023. Photo © David Costa Photography)
The show does a "deep dive" into the life of Elvis Presley, as played by the dashing and talented Dan Berry, and some of the personal details revealed might actually surprise those who expect a more tame, "homogenous" look at the "King."
The musical also does not concentrate on Elvis' final years nor on his untimely death.
The story begins at the start of his legendary "1968 Comeback Special" with flashbacks concentrating on his impoverished early childhood in racially divided Tupelo, Mississippi.
Again, while Berry is not attempting to do some trite Elvis impersonation, he does have a stunning grasp of the Elvis trademark vocal style.
Where he clearly excels, though, is in showing us a side to the Elvis persona that we might have previously overlooked.
The show cleverly shows how the emergence of this upstart young Elvis and his musical approach (to a form of music he did not create but did elevate to a whole new level) brought together young people who had previously been separated by the cultural division and ignorance of the era.
Again, back then there were other rock and roll pioneers who did this - Black, White and Latino - but, arguably, none to the same degree as the man who would ultimately be dubbed "King."
Serving as sort of a spirit guide here is 11-year-old "Kid Elvis" (alternating at performances between Asher Stern and Patrick Naughton).
While this may not have been the intent of the authors, seeing some of the scenes where the Elvis characters, young and old, interact, one might recall that the real Elvis, as mentioned in the musical by his dying mother, Gladys (as played by the always exceptional Mary Callanan) was a twin.
Elvis' twin brother, Jesse Garon Presley (sometimes spelled "Jessie") was stillborn moments before his mother gave birth to "younger brother" Elvis.
Whether or not Jesse was intended to be Elvis' original "guide" before it was changed to "Kid Elvis" is speculative.
However, the "Kid Elvis" character (especially as portrayed by the wonderful young actor Asher Stern at the 11-01 performance), is quite possibly the best original element contained in the story.
Literally propelling Dan Berry's older, Elvis character forward through turbulent times seems to be the mission of "Kid Elvis."
He seeks to remind the older Elvis - now at an emotional cross-roads just as his "Comeback Special" gets underway - of his many great highs to his far more tragic lows, those being occasionally self-inflicted.
Under the sharp eye and superb direction of Kevin P. Hill, THIS is what sets "ELVIS: A MUSICAL REVOLUTION" apart from other shows about the "King" along with some added fine choreography.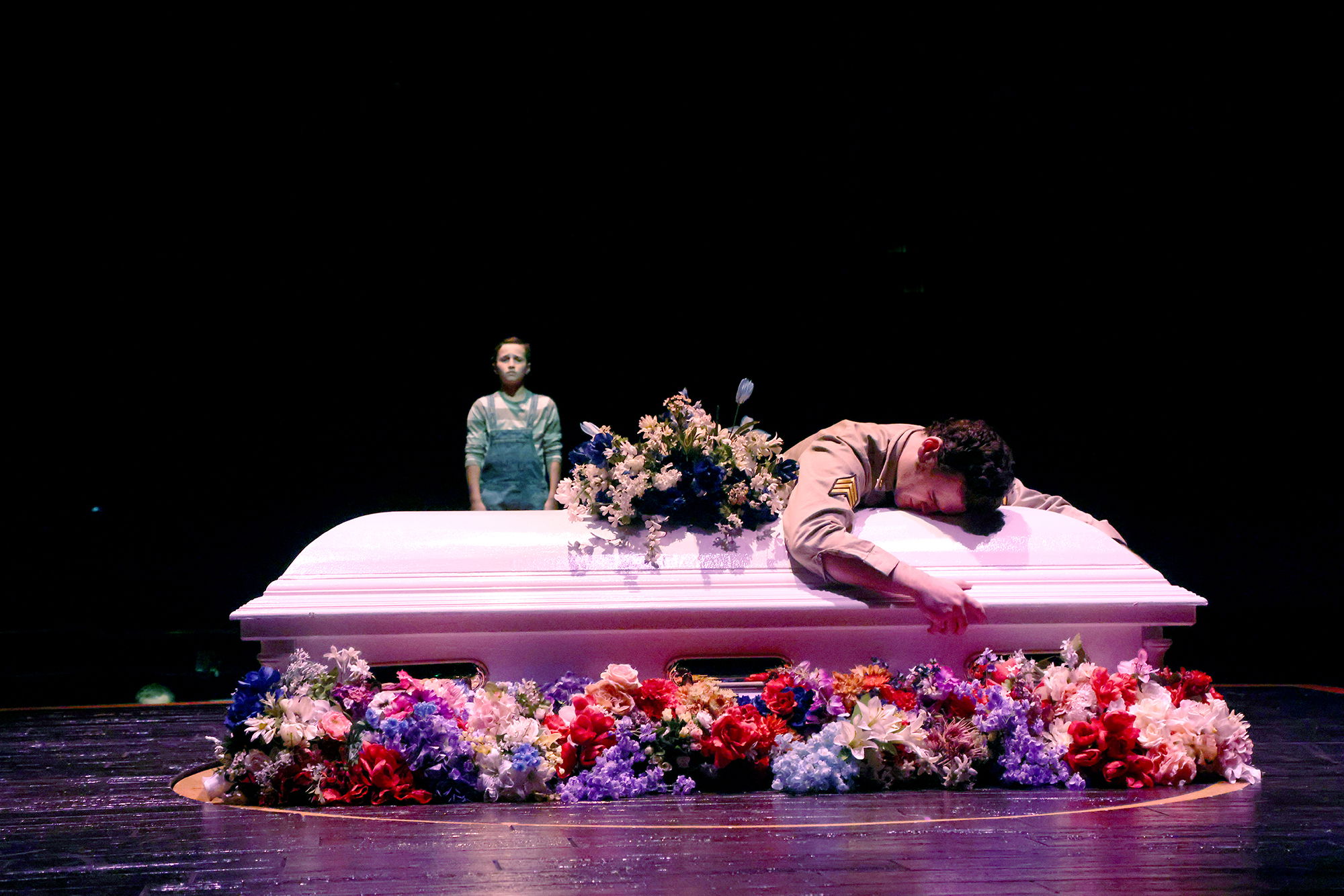 (Photo: Asher Stern as "Kid Elvis" and Dan Berry as "Elvis Presley" in an emotional scene from the musical, "ELVIS: A MUSICAL REVOLUTION" by Sean Cercone and David Abbinanti, now playing at Bill Hanney's North Shore Music Theatre in Beverly, MA. through November 12, 2023. Photo © David Costa Photography)
The Elvis legacy cannot be discussed without bringing into the story his business partner, if not actual guiding mentor, Colonel Thomas Parker (David Coffee).
On stage, Coffee perfectly embodies the notoriously controversial figure (not a real Colonel, by the way) who managed and was literally responsible, in no small part, for Elvis' skyrocketing career.
One of the funnier moments in the show is between Parker and various agents collectively deciding, without Elvis' input, on the plethora of simply awful movies Elvis would make during the time of his movie career.
What is virtually ignored is that Elvis actually had some actual acting acclaim in such films as "Kid Galahad" and "King Creole."
Equally impressive on stage is Alaina Mills as, perhaps considered the "mistress of all mistresses," legendary actress Ann Marget, who had a torrid affair with Elvis.
This well-publicized affair (though not altogether confirmed - nor disputed - by the surviving parties) between two of the hottest entertainers of the time, is not "re-enacted" on stage, but is "represented" in the sultry, steamy and blazingly choreographed, "You're the Boss," quite possibly one of the most unexpected superior (if less familiar) musical numbers in the show.
It may be cold outside, but, to paraphrase the "King," "the temperature is rising" on stage during this number.
How this affair impacted Elvis' relationship with his then-wife, Priscilla (Emma Wilcox) is touched upon in one of the most turbulent scenes in the show.
Outside of their initial encounter and the ultimate affair, some of the finer, more well-known aspects of the complex relationship between the real Elvis and Priscilla are omitted, but this (also) could have been a creative decision to help reduce the overall runtime of the story.
Additional noteworthy performances are of other pivotal characters in Elvis' life including (but not limited to) music industry pioneer Sam Phillips (Bronson Norris Murphy), and Elvis' father, Vernon Presley (Kevin B McGlynn).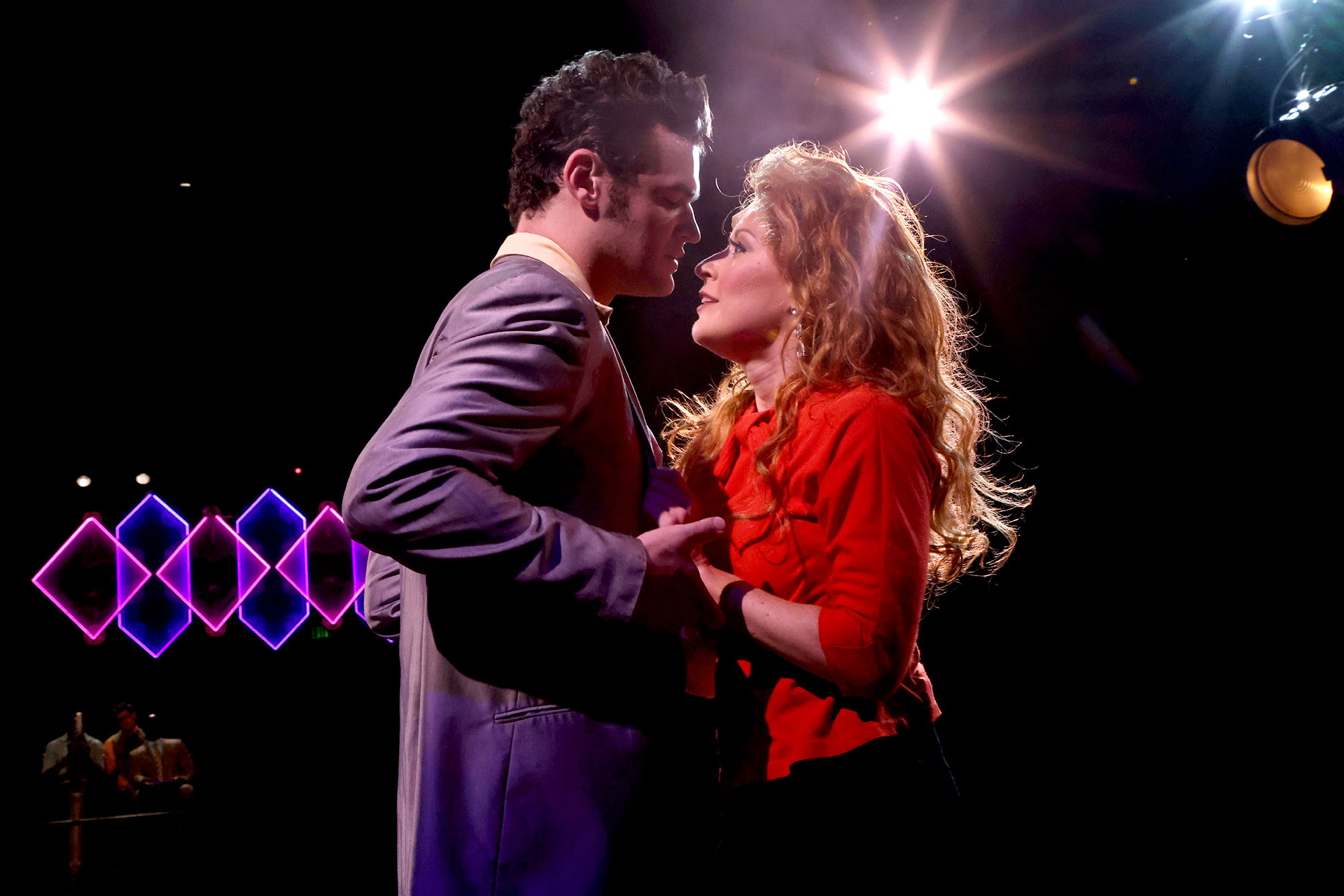 (Photo: Dan Berry as "Elvis Presley" and Alaina Mills as "Ann-Margret" in a scene from the musical, "ELVIS: A MUSICAL REVOLUTION" by Sean Cercone and David Abbinanti, now playing at Bill Hanney's North Shore Music Theatre in Beverly, MA. through November 12, 2023. Photo © David Costa Photography)
Be they principal or ensemble, the entire cast never falters in the overall telling of this story.
With songs such as "That's All Right," "Heartbreak Hotel," "Blue Suede Shoes" and more, the musical arrangements and orchestrations by David Abbinanti are cleverly selected and HAVE to be - otherwise the show would be about nine hours long and an absolute marathon of trying to cram into the score every possible Elvis song imaginable.
What has been selected achieves a remarkable balance between what Elvis was to the world and what Elvis was to those in his life - those he loved and those who loved him.
All songs are well-executed by the terrific ensemble under the music direction of Milton Granger featuring, once again, another fine NSMT live orchestra conducted by Robert L. Rucinski.
All the combined technical elements from period costumes, multiple set changes, lighting and sound choices are precision perfect in their implementation.
The set did seem to suffer a minor mechanical issue at the 11-01 performance but it was quickly rectified during intermission and did not interfere with the overall performance.
Experienced Elvis aficionados might spot bullet point inaccuracies and lash out for any factual errors.
But, given this is still an enjoyable musical dramatization, to quote the show Frozen, just "let it go," folks.
Just sit back and enjoy the music and the dancing but also, you may enjoy the show more if you focus your attention on how the authors have tried to portray an actual human being here...one who just happened to start a revolution that changed everything...the one named "Elvis Aaron Presley."
Coming up next at Bill Hanney's North Shore Music Theatre: "A CHRISTMAS CAROL" beginning December 7, 2023.
For tickets and information visit www.nsmt.org, call (978) 232-7200, or visit the North Shore Music Theatre box office in person at 54 Dunham Rd., Beverly, MA.
Approximately two hours, 20 minutes with one intermission
Kevin T. Baldwin is a member of the American Theatre Critics Association (ATCA)
@MetrmagReviews
@Theatre_Critics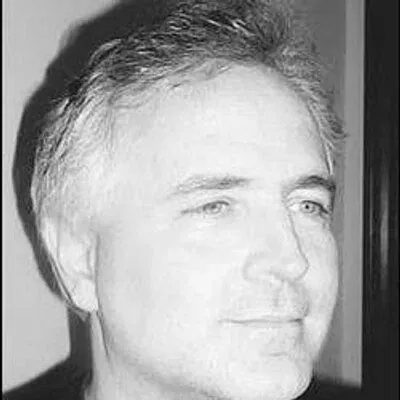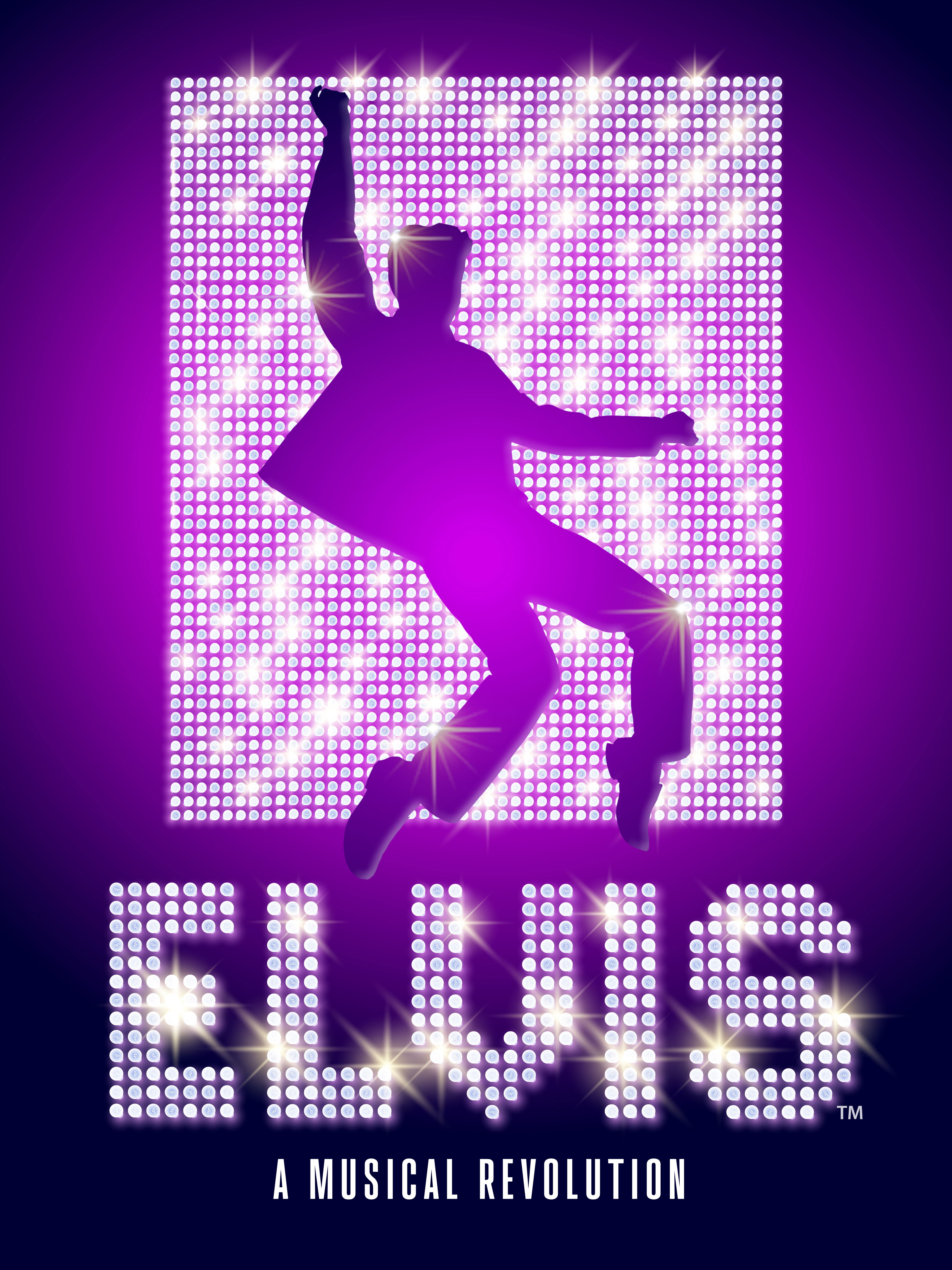 ABOUT THE SHOW
His singular name still evokes immediate recognition from people all over the world!
This official Elvis Presley bio-musical takes a closer look at the rock star and cultural icon whose impact shaped the history of music and culture.
This new musical explores the pivotal moments in Elvis's life through the perspectives of those who knew him best.
Using different lenses to dig deeper into fact vs. fiction, "ELVIS: A MUSICAL REVOLUTION" spans from his impoverished childhood in Tupelo, Mississippi to his triumphant 1968 "Comeback Special," and his ascent to be "The King."
It features over 40 Elvis hits and iconic songs including, "That's All Right," "Blue Moon of Kentucky," "All Shook Up," "Heartbreak Hotel," "Burning Love," "Good Rockin' Tonight," "Earth Angel," "Hound Dog," "Don't Be Cruel," "Jailhouse Rock," "Are You Lonesome," and "Blue Suede Shoes!"
CONTENT ADVISORY:
Contains adult themes. We do encourage you to use your judgment based on your own research of the show, your own sensibilities, and a child's age and maturity level.
No children under the age of 4 will be permitted in the theatre including babes in arms.
RUNNING TIME: Approx. 2 hrs 20 min (includes intermission)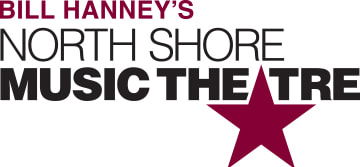 ABOUT BILL HANNEY'S NORTH SHORE MUSIC THEATRE
Since opening in 1955, NORTH SHORE MUSIC THEATRE (NSMT) has become one of the most attended theatres in New England, with approximately 250,000 patrons annually. With a national and regional reputation for artistic achievement, NSMT has received numerous industry awards including Elliot Norton Awards, IRNE Awards, the Rosetta Le Noire Award from Actors' Equity, and the Moss Hart Award. NSMT produced the World Premiere of "Memphis" in 2003, the show went on to win four 2010 Tony Awards including Best Musical. Under the new ownership of Bill Hanney since 2010, NSMT continues to annually produce a musical subscription series and an annual production of "A Christmas Carol" along with celebrity concerts, children's programming and year-round education classes for children and adults.
54 Dunham Road
Beverly, MA 01915
PHONE # 978-232-7200
FAX # 978-232-9999
northshoremusictheatre@nsmt.org