(Cover Photo: From Left to Right are Jack Grigoli, Alexandra O'Halloran and Scott Renzoni appearing in "Don't Dress for Dinner" at West Springfield's Majestic Theater from October 28 through December 5, 2021. Photo by Kait Rankins.)

"What's gloves got to do, got to do with it"
By Kevin T. Baldwin
METRMag Reviewer
# 774-242-6724

The Majestic Theater
Presents
"DON'T DRESS FOR DINNER"
A Robin Hawdon adaptation of the two-act play "Pyjama Pour Six" by French playwright Marc Camoletti.
Majestic Theater, 131 Elm Street, West Springfield, MA. 01089.
Producing Director Danny Eaton. Director/Production Manager Stephen Petit.
Cast Includes: Jack Grigoli, Scott Renzoni, Bethany Fitzgerald, Elizabeth Pietrangelo, Alexandra O'Halloran, Shaun O'Keefe.
Performances:
October 31, November 7, 14, 21, 27, 28, December 4 & 5, 2021 at 2:00pm
November 3, 10, 14, 17, 21, 23, December 1, 2021 at 7:00pm
November 4, 11, 18, December 2, 2021 at 7:30pm
October 29, 30, November 5, 6, 12, 13, 19, 20, 26, 27, December 3 & 4, 2021 at 8:00pm
Tickets: Tickets range in price from $31-$37 per show and are available for sale at the box office in person Monday through Friday 10am until 5pm, Saturday 10am until 1pm or on the phone at (413) 747-7797.
Additional Creative Team:
Set Design by Greg Trochlil. Lighting Design by Dan Rist. Costume Design by Dawn McKay. Stage Manager/Associate Producing Director Sue Dziura.
The Majestic is serving up exquisite production of a high octane, non-stop slapstick bedroom farce "Don't Dress for Dinner."
In this adaptation of the two-act play "Pyjama Pour Six" by French playwright Marc Camoletti, the Tony® Award -nominated comedy is set in the 1960s at a rural home near Paris.
The intricate adulterous plotting by two lecherous men involving three tantalizing women is elevated to pure unadulterated pasquinade thanks to by the ingenious dialogue supplied by Robin Hawdon.
Curtain up, socialite philanderer Bernard (Jack Grigoli) enters his home with several artful minutes of wonderful pantomime schtick underscored by music.
These few minutes are reminiscent of a Chaplin movie scene and helps set the tone for the remainder of the performance. Grigoli is well in his element here with the required physical comedy necessary to portray scoundrel Bernard.
Bernard has made plans to have a weekend alone with his sultry and seductive Parisian mistress, Suzanne (Alexandra O'Halloran), in the quaint converted French farmhouse. He has also convinced his lovely wife, Jacqueline (Bethany Fitzgerald), to go see her mother for a visit.
With his wife gone, Bernard has hired a clever Cordon Bleu chef, Suzette (Elizabeth Pietrangelo), to come in and cook. He has persuaded his friend, Robert (Scott Renzoni), to participate in his outlandish scheme by asking Robert to come over for a fabulous dinner, thereby providing Bernard with the perfect alibi and opportunity for his affair.
He confides with Robert that, with Jacqueline gone, he plans to bed his mistress in one of the spare rooms in the house. Renzoni is wonderfully adroit as Robert and a perfect accomplice for Grigoli as Bernard. The duo make a first-rate comedy team, not only because of the writing, but also in terms of natural chemistry. They are very much in sync with one another on stage in each and every moment.
What Bernard, Suzanne and Suzette do not know is that Robert and Jacqueline are ALSO secret lovers.
Realizing Robert will be there, Jacqueline seizes the opportunity and decides to remain at home, throwing all of Bernard's plans into turmoil. Fitzgerald gives a skillfully balanced performance, dangling subtly between head of the household, as neglected wife to Bernard and then also as needy lover to Robert.
What ensues is a series of lies, deceptions, mistaken identities and misunderstandings…followed by more lies to cover up the original lies, deceptions, mistaken identities and misunderstandings, most of the time done with precise comedic timing.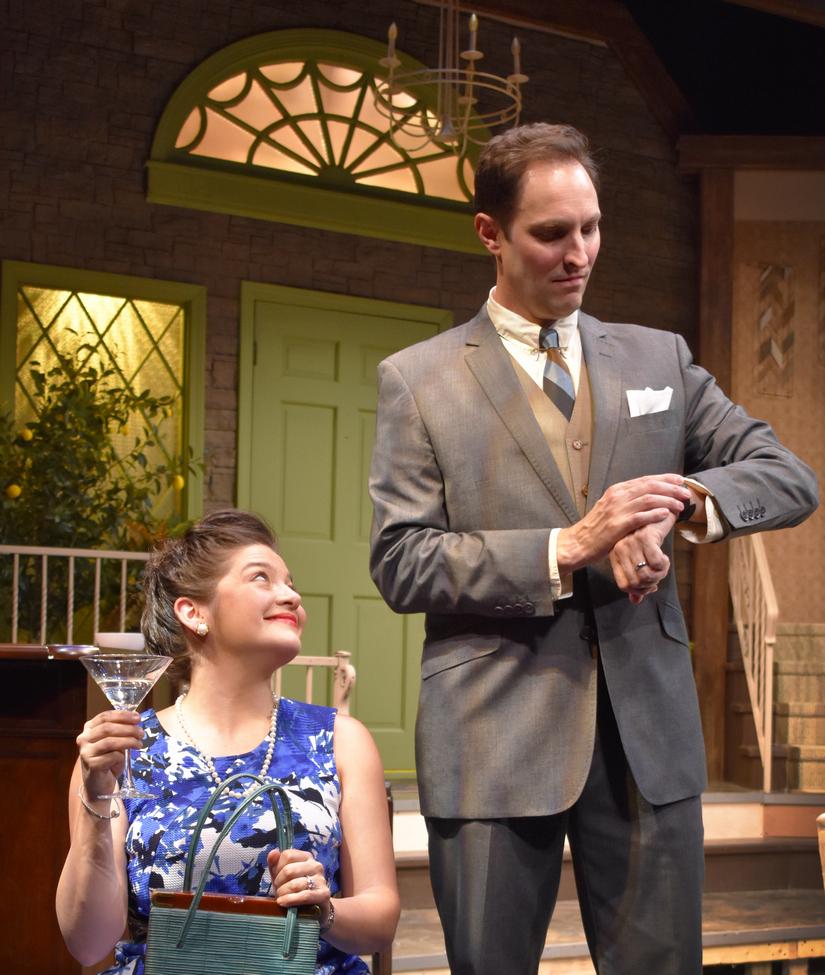 (Bethany Fitzgerald and Jack Grigoli in "Don't Dress for Dinner" at West Springfield's Majestic Theater from October 28 through December 5, 2021. Photo by Kait Rankins.)
Both Fitzgerald and Grigoli have terrific chemistry as the adulterous Jacqueline and Bernard, playing the characters as more mischievous than mean spirited. Neither seems to be intentionally trying to hurt the other as they pursue their extramarital activities.
Pietrangelo is versatile and outrageously funny as Suzette, transforming from slovenly cook to sultry model/actress as she is mistaken for Suzanne. At the show's peak, she keeps her head level as, simultaneously, Robert and Bernard both lose theirs as they watch their respective, yet interwoven, web of deceit unravel.
O'Halloran, as the funny yet seductive French mistress Suzanne, was able to earn laughs just as much by simply providing a simple reaction during events happening on stage. Her dialogue exchanges with Fitzgerald, fleeting at times, provided much insight into both of their characters (especially as they try to formulate a plan to get back at the loutish Bernard).
Under the direction of Stephen Petit and Producing Director Danny Eaton, "Don't Dress for Dinner" never stumbles, except when characters are supposed to stumble. However, there were several "stage slaps" which never looked right and one even had a "timed delay" after someone supposedly was struck. Very minor complaint given the remainder of the performances.
In Hawdon's adaptation of Camoletti's script, presumably in order to preserve Camoletti's original dialogue, some standard European colloquialisms and verbiage seem out of place, especially for those actors not using European accents. Ultimately, this did not deter the audience's enjoyment as the cast executed the material brilliantly and laughs were consistent throughout the performance.
The set design by Greg Trochlil, Scenic Artist Bev Stevens Browne and their team was impeccably detailed. Costumes by Dawn McKay not only looked fabulous but performed many specific vital functions comedically which were just as entertaining as some of the actor's performances.
The curtain call also contains a hysterical bit that also ties into the very first moment of the show as Bernard enters the house. Extremely nice way to come full circle and conclude the evening.
"Don't Dress for Dinner" is a riotous, naughty, tawdry spectacle...and a comedy that should not be missed.
The show runs approximately two hours, 30 minutes with one intermission.
Kevin T. Baldwin is a member of the American Theatre Critics Association (ATCA)
@MetrmagReviews
@Theatre_Critics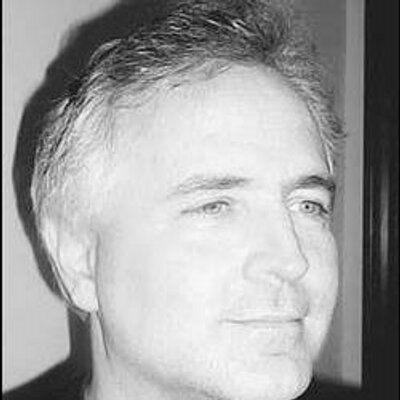 COVID-19 PROTOCOL
On September 1, 2021, the Majestic Theater staff met with the West Springfield Health Department, and the following COVID-related guidelines are now in place at the Majestic:
Face masks are mandatory while attending performances at the Majestic Theater or visiting the box office to buy tickets to provide further health and safety protection to our patrons
Patrons must provide proof of vaccination upon entering the Majestic Theater by either showing their vaccination card or an image of the card on their cell phone
Face masks may be removed when eating or drinking in the Majestic Café
No food or beverages may be brought into the theater
If any patron is unwilling or uncomfortable in adhering to this policy, the Majestic Theater will refund the cost of their tickets. Refunds cannot be transacted at the time of the performance
This standard, Majestic officials noted, is the same as the one put into place by all theaters in Boston, Hartford and Broadway. In addition, all Majestic staff, performers and production crew have been fully vaccinated.

ABOUT THE MAJESTIC THEATER
Locally-produced professional live theater since 1997. Before it was a live theater, local residents may remember the Majestic Theater as a movie house. It has since been renovated and reimagined to bring live performances to the West Springfield area, giving local performance and technical artists the opportunity to thrive.
Every season at the Majestic consists of five productions (including at least one musical) featuring local actors. In addition to the subscription season, the summer includes children's theater, concerts, plays, open mic nights, and improvisational comedy shows.
Recently named the best place to see live theater in the Pioneer Valley in the Valley Advocate Readers' Poll, the Majestic continues to offer great theater thanks to the support and generosity of its 4200+ subscribers. The Majestic Theater's box office re-opened on June 28, 2021 to allow the staff time to handle subscriptions for the upcoming season of shows. All box office staff, performers, and production staff are fully vaccinated against COVID-19. At this time, visitors to the box office are required to wear masks while in the building.
Those interested in subscribing to the season's package of Don't Dress for Dinner, Betty & The Patch, Blithe Spirit and 9 to 5 should visit or call the box office at (413) 747-7797. www.majestictheater.com