(Cover Photo: The CAST of Disney's "ALADDIN" now playing at the Hanover Theatre in Worcester, MA. through March 19, 2023. Photo Credit Deen van Meer)



By Kevin T. Baldwin
METRMAG Reviewer
# 774-242-6724

"And once the journey's done, it won't seem quite so far
After a million miles or so, we'll find out who we are."
- Disney's "ALADDIN"

The Hanover Theatre for the Performing Arts
Presents the Broadway Musical
"DISNEY'S ALADDIN"
Music By Alan Menken
Lyrics By Howard Ashman and Sir Tim Rice
Book By Chad Beguelin
Director, Choreographer Casey Nicholaw
Cast Includes: Adi Roy - Aladdin; Marcus M. Martin - Genie; Senzel Ahmady - Jasmine; Anand Nagraj - Jafar; Aaron Choi - Iago; Sorab Wadia - Sultan; Ben Chavez - Omar; Jake Letts - Babkak; Colt Prattes - Kassim; Dwelvan David - Standby (Genie, Jafar & Sultan); J. Andrew Speas - Standby (Genie, Babkak & Sultan); Carina Avila - Ensemble; Daniel Brackett - Ensemble, Understudy (Aladdin & Omar); Brandon Burks - Prince Abdullah, Ensemble, Understudy (Kassim); Victoria Byrd - Attendant, Ensemble, Understudy (Jasmine); Edward Cuellar - Ensemble, Understudy (Kassim); Cody Hernandez - Razoul, Ensemble, Understudy (Jafar); Joshua Kenneth Allen Johnson - Ensemble, Understudy (Iago & Omar); Tyler Johnson-Campion - Ensemble; Maya Kazzaz - Swing; Brandon J. Large - Ensemble, Understudy (Aladdin); Lauren Mariasoosay - Attendant, Ensemble, Understudy (Jasmine); Melissa McCann - Swing, Dance Captain; Angelina Mullins - Ensemble; Adriana Negron - Attendant, Fortune Teller, Ensemble; Omar Nieves - Swing, Assistant Dance Captain, Fight Captain, Understudy (Razoul); Ryan Rodiño - Swing, Understudy (Prince Abdullah); Cameron Sirian - Ensemble, Understudy (Babkak & Iago); Taylor Mackenzie Smith - Ensemble; Asten Stewart – Swing. (NOTE: Information obtained from tour website subject to change)
Additional Creative Team:
Bob Crowley - Scenic Design; Gregg Barnes - Costume Design; Natasha Katz - Lighting Design; Ken Travis - Sound Design; Michael Kosarin - Music Supervision, Incidental Music And Vocal Arrangements; Milagros Medina-Cerdeira - Makeup Design; Danny Troob – Orchestrations; Glen Kelly - Dance Music Arrangements; Howard Joines - Music Coordinator; Josh Marquette - Hair Design; Jim Steinmeyer - Illusion Design; Jeremy Chernick - Special Effects Design; J. Allen Suddeth - Fight Direction; Omar Nieves - Fight Captain; Ben Clare - Associate Director; Melissa Hunter McCann - Dance Captain; John MacInnis - Associate Choreographer; Omar Nieves - Assistant Dance Captain; Tara Rubin Casting – Casting; Geoffrey Quart / Hudson Theatrical Associates - Technical Supervision And Production Management; Clifford Schwartz - Senior Production Supervisor; Jason Trubitt - Production Supervisor; Andrew Bacigalupo- Production Stage Manager; Vanessa Dodgson-Thomas - Stage Manager; Emily White Winter - Assistant Stage Manager; Bari James Bellard - Assistant Stage Manager; Andrew Neal - Assistant Stage Manager (NOTE: Information obtained from tour website subject to change)
Performances:
March 15, 2023 through March 19, 2023
(Contact Box Office for Exact Times)
Presented at the Hanover Theatre for the Performing Arts, 2 Southbridge St., Worcester.
For More Information:
877-571-SHOW (7469)
The magic carpet ride that is the 2023 touring musical production of Disney's "ALADDIN" lands at the Hanover Theatre in Worcester and stars the winning combination of Adi Roy in the title role of "ALADDIN" and Marcus M. Martin in the scene stealing role of Genie.
Both actors ooze charisma in their respective roles and are supported by dazzling Broadway-level technical elements and a spirited ensemble.
The musical, featuring a book by Chad Beguelin with music by Alan Menken and lyrics by Howard Ashman and Sir Tim Rice, premiered on Broadway in 2014 at the New Amsterdam Theatre.
Tony Award-winning Casey Nicholaw directed the musical which features many of the 1992 animated film's memorable songs along with some notable additions.
As is the case with many Nicholaw productions, there is very little "downtime" on stage.
The production scene changes move seamlessly and almost every movement made by the ensemble on stage is perfectly timed out and executed flawlessly.
For all the musical's blatant "Disney-esque" contrivances, this is not some expanded theme park attraction.
This is a full-fledged Broadway caliber production. It not only meets the expectations and adulation of Disney fans, it earns the respect of Broadway musical fans, as well.
Any cynicism aimed at the simplistic storyline is immediately forgiven because the performances and production values are THAT exceptional.
Much of the above credit goes to our host and "Genie extraordinaire" as embodied by the flamboyant and zestful Marcus M. Martin.
Martin kicks off the "ALADDIN" epic musical saga with the vibrant and colorful musical opener, "Arabian Nights," which also illuminates his powerful and opulent presence on stage.
As the saga continues, we find ourselves in Agrabah and become acquainted (or, in some cases, re-acquainted) with the story's main characters, including loveable rogue "ALADDIN," his love interest, the strong and vibrant Princess Jasmine (Senzel Ahmady), the story's villain, Jafar (Dwelvan David), and Jafar's freakishly funny "fowl" follower, Iago (Aaron Choi).
Where the musical differs greatly from the movie is in Choi's human-form "Iago" - hilarious yet, obviously, could never make anyone forget the curmudgeonly irksome, irascible animated parrot made famous by the late brilliant comedy legend, Gilbert Gottfried.
Choi's character, instead, comes closer to perfectly mimicking the Peter Lorre character from the film adaptation of "Arsenic and Old Lace" with David 's "Jafar" serving as his Raymond Massey (and, if you are too young to "get" these references, please skip to the next paragraph).
(Oh, look - you're already there.) David serves up this musical's "Jafar" not only with a mandatory darkness (he IS the villain, you know) but also with a touch of great humor, requiring an adept sense of timing, which he certainly has.
The stage musical also removed two other animated favorites: "Abu" the monkey and the "Magic Carpet" as their own equally unique characters.
Replacing the above elements are the inclusion of two sets of trios: One set of buddies and fellow 'street rats' for "ALADDIN" (Ben Chavez as "Omar," Jake Letts as "Babkak" and Colt Prattes as "Kassim") and one set of "Attendants" for Jasmine (Adriana Negron, Victoria Byrd and Lauren Mariasoosay).
Chavez, Letts and Prattes amuse during the first act's appropriately named, "Babkak, Omar, Aladdin, Kassim," singing and dancing alongside "ALADDIN."
The trio then raise the roof later in the fun Act Two sabre dance, "High Adventure," as they seek to rescue their buddy from his own imminent (albeit mostly self-inflicted) danger.
Unfortunately, and assuming it was for the sake of time, the three "Attendants" seem to only serve to balance out the male trio. It would have been nice to see the "Attendants'" relationship with Jasmine expanded upon.
From the outset, though, audiences will be dazzled by the extent of exuberance and color prevalent in the production.
Every technical element - from costumes, lighting, sound, backdrops and the multitude of props required - is used to enhance this effect.
Adi Roy as "ALADDIN" gives an energetic, determined performance.
He eloquently sings the tender ballad, "Proud of Your Boy," which recounts his being orphaned as a lad but never losing his desire to make a life for himself which would have made his mother proud.
However, in order to win the love of Jasmine, he assumes a fake identity and uses Genie to help fool the princess into falling for him, which later comes back to haunt "ALADDIN."
"Proud of Your Boy" seems a bit derivative of other Menken ballads ("Part of Your World" co-written with Ashman or "Santa Fe" co-written with Jack Feldman) but still has heart.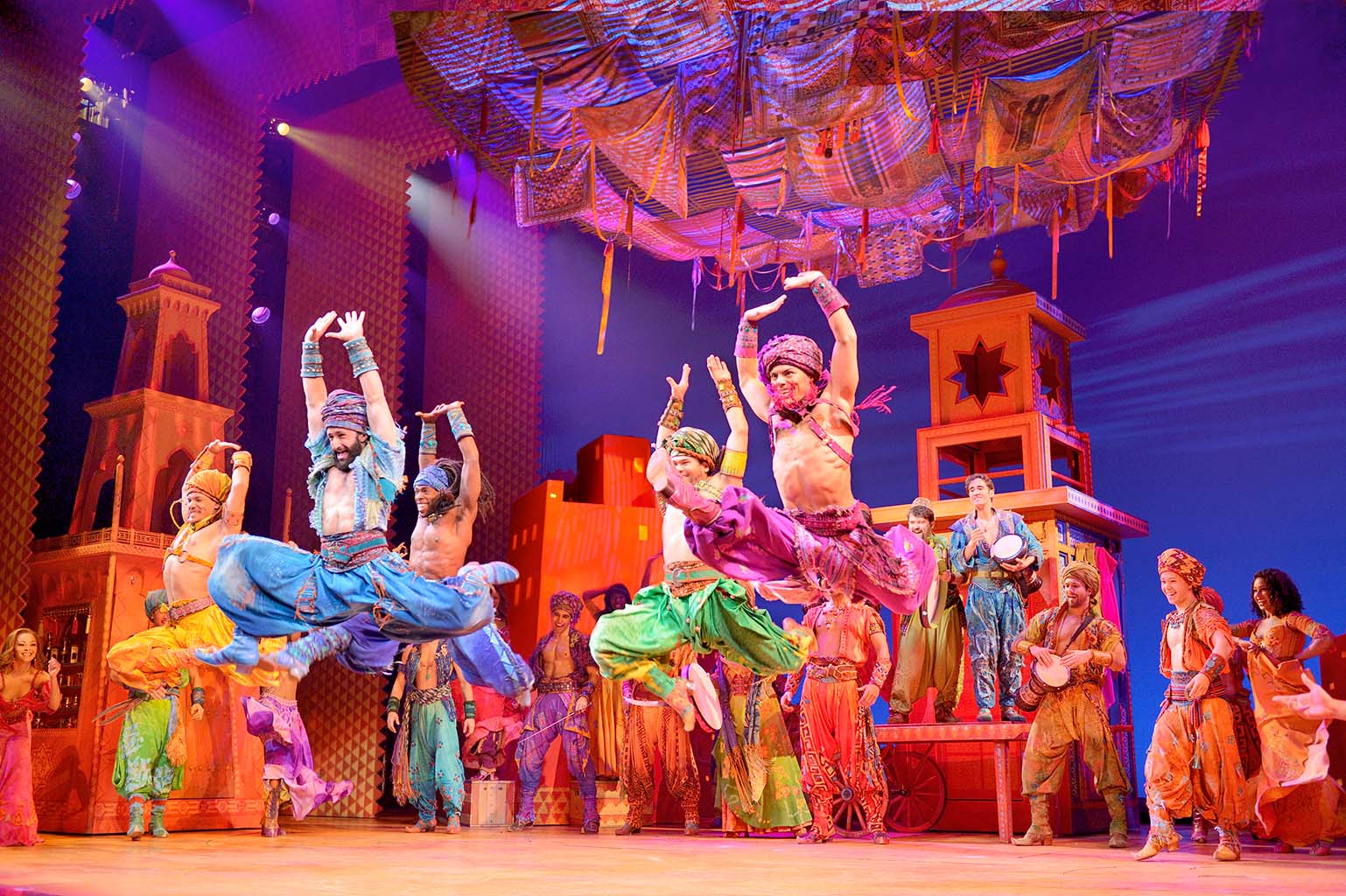 (Photo: The CAST of Disney's "ALADDIN" now playing at the Hanover Theatre in Worcester, MA. through March 19, 2023. Photo Credit Deen van Meer)
A duet added for the musical, "A Million Miles Away" (co-written by Menken and the show's book writer, Chad Beguelin) is sung between Roy and Senzel Ahmady.
Ahmady gives a captivating portrayal of the Disney princess and simply beams every moment she is on stage.
"A Million Miles Away" reveals "ALADDIN" and Jasmine's respective disappointment in their lives but also establishes their mutual attraction.
However, the song is so similar to the show's more familiar favorite, "A Whole New World," that it also seems a bit derivative.
As stated earlier, these are minor complaints, to be sure, and do not diminish one iota from the otherwise overwhelming onslaught of talent making up the musical.
At the very heart of this musical, it is not just the love story between "ALADDIN" and Jasmine that enthralls - it is also the loving bond between two friends, "ALADDIN" and Genie.
The musical continues at the Hanover until March 19th.
Approximately 2 hours, 30 minutes with one intermission.
Kevin T. Baldwin is a member of the American Theatre Critics Association (ATCA)
@MetrmagReviews
@Theatre_Critics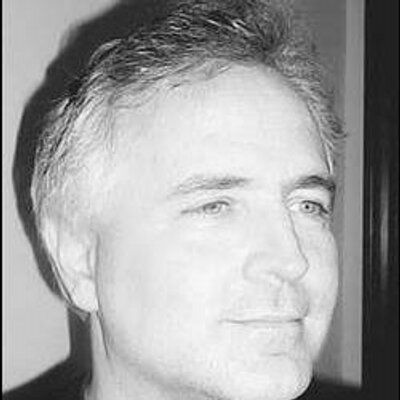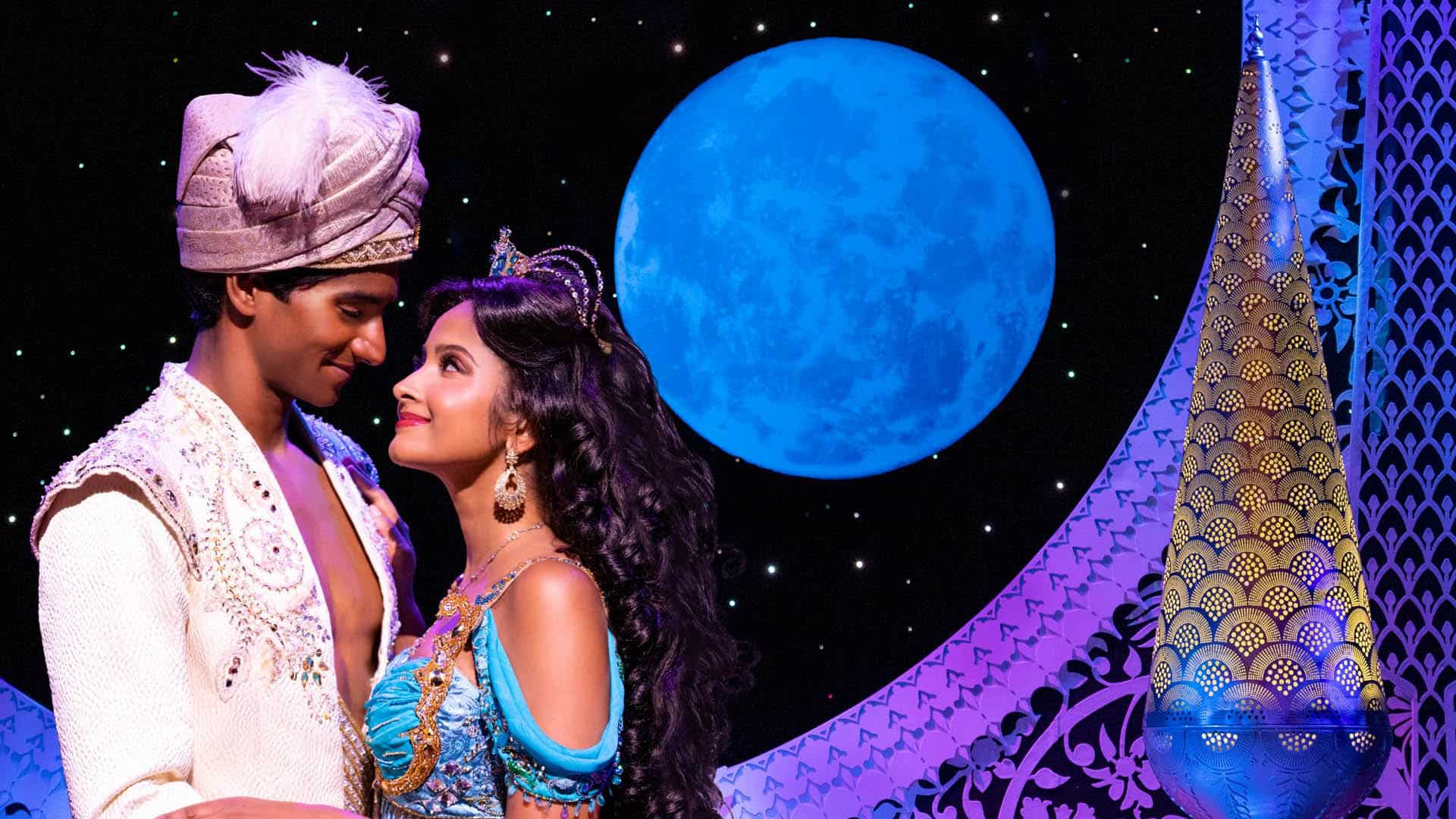 (Photo: CAST of the Disney musical "Aladdin" playing at the Hanover Theatre in Worcester, MA. Photo by Matthew-Murphy)
ABOUT THE SHOW
From the producer of The Lion King comes the timeless story of Disney's ALADDIN, a thrilling new production filled with unforgettable beauty, magic, comedy and breathtaking spectacle.
Disney's ALADDIN features all your favorite songs from the film as well as new music written by Tony® and Academy Award® winner Alan Menken (Newsies) with lyrics penned by the legendary Howard Ashman (Beauty and the Beast), Tony Award winner Tim Rice (The Lion King, Aida) and book writer Chad Beguelin (The Wedding Singer).
Directed and choreographed by Tony Award winner Casey Nicholaw (The Book of Mormon, Something Rotten!), this "Fabulous" and "Extravagant" (The New York Times) new musical boasts an incomparable design team, with sets, costumes and lighting from Tony Award winners Bob Crowley (Mary Poppins), Gregg Barnes (Kinky Boots) and Natasha Katz (An American in Paris).
See why audiences and critics agree.
Audio Description services are available at the Sunday matinee performance at 1pm.
ASL is available at the Sunday evening performance at 6:30pm. Please call the ticketing office for ASL services seating.
COVID-19 PROTOCOL
Most recent Hanover Theatre safety protocol details may be found here:
https://thehanovertheatre.org/plan-your-visit/safety-protocols/

Worcester Center for Performing Arts is a registered not-for-profit 501(c)(3) organization, which owns and operates The Hanover Theatre and Conservatory for the Performing Arts. All donations are tax deductible to the fullest extent allow