(Cover Photo: Samantha Jane Williams in a scene from LaDarrion Williams' "BOULEVARD OF BOLD DREAMS" from Greater Boston Stage Company in Stoneham, MA. now playing through March 19, 2023. Photo Credit Nile Scott Studios)



By Kevin T. Baldwin
METRMAG Reviewer
# 774-242-6724

""You can best fight any existing evil from the inside."
- Hattie McDaniel



Greater Boston Stage Company
Presents LaDarrion Williams'
"BOULEVARD OF BOLD DREAMS"
A Tale of Dreams Lost and Found in Tinseltown
EAST COAST PREMIERE!
Written by LaDarrion Williams
Directed by Taavon Gamble
Cast Includes: Samantha Jane Williams*, Michelle Fenelon, Stewart Evan Smith*
Additional Creative Team:
Stage Manager - Marsha Smith*; Assistant Stage Manager - Emily Fitzgerald; Scenic Designer - Rachel Rose Burke; Lighting Designer - Corey Whittemore; Costume Designer - Kiara Escalera; Sound Designer - James Cannon; Properties Designer - Emily Allinson; Scenic Charge - Kate Bell; Set Construction - Geoffrey Dolan/Ogunquit Playhouse; Production Manager - Casey Leone Blackbird.
*Member of Actors' Equity Association, the union of professional actors and stage managers in the United States.
Greater Boston Stage Company, 395 Main Street Stoneham, MA 02180
Performances:
March 3, 2023 through March 19, 2023
(Contact Box Office for Exact Times)
TICKETS:
Single Tickets: $64-69 Adults; $59-64 Seniors; $25 Students (with valid ID).
For more information or to purchase tickets, call the Box Office at Greater Boston Stage Company at # 781-279-2200, or visit:
https://www.greaterbostonstage.org/showstickets/mainstage/boulevard-of-bold-dreams/
Reserve your tickets today!
Box Office Hours: Mondays – Fridays, noon to 6pm
Box Office # 781-279-2200
boxoffice@greaterbostonstage.org
Greater Boston Stage Company presents the wonderful "BOULEVARD OF BOLD DREAMS" which celebrates the legacy of actress Hattie McDoniel by placing her in a situation where she directly impacts the lives of two strangers.
While the story is both imaginative and fictitious, the impact of McDainel's legacy certainly is neither. It is pure truth embedded forever on celluloid and in the recognition of those who came after.
Between the years 1940 and 1952, Hattie McDaniel played variations of the same "black maid" character in over 20 films and even one in her final television series, "Beulah" (having to exit the series before ultimately succumbing to breast cancer in 1952 at age 59).
This was after...after...1939, when McDaniel became the first African-American to win an Academy Award.
McDaniel won the award for "Best Actress in a Supporting Role" for her role as "Mammy" in the classic but now controversial movie, "Gone with the Wind."
In "BOULEVARD OF BOLD DREAMS" McDaniel (Samantha Jane Williams) encounters a pair of transplanted dreamers: Arthur (Stewart Evan Smith) and Dottie (Michelle Fenelon).
Both have traveled from the deep south to live in Los Angeles, where they work in the hotel as McDaniel enters and awaits on the eve of the 1939 Academy Awards Show.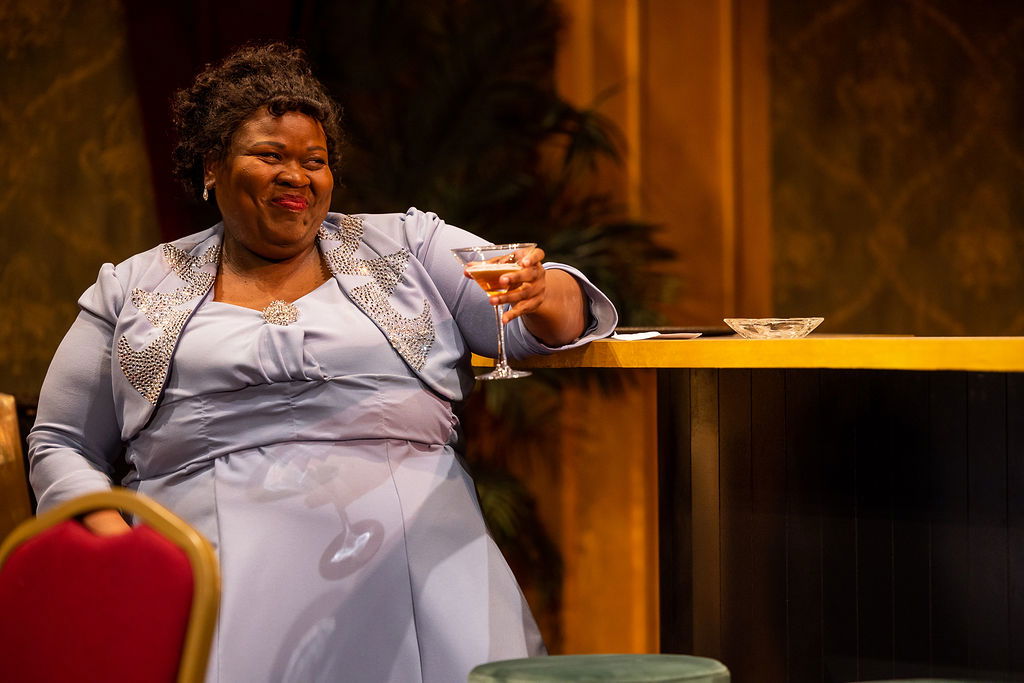 (Photo: Samantha Jane Williams in a scene from LaDarrion Williams' "BOULEVARD OF BOLD DREAMS" from Greater Boston Stage Company in Stoneham, MA. now playing through March 19, 2023. Photo Credit Nile Scott Studios)
Arthur is a bartender but also a budding filmmaker. Dottie is a hotel maid.
Each of them is stunned to find McDaniel in their midst but, once they all meet, that is when the show really takes off.
We learn not only about McDaniel but also the backstories of both Arthur and Dottie, their relationship, their individual hopes and dreams.
We begin to care deeply about all three of these people.
The exchanges move from initial awe of McDaniel's presence to questioning her on screen participation in what has been perceived as subjugating, subservient and negative stereotypical roles for black women.
The above mirrors controversy McDaniel's career sparked both in her lifetime and in her legacy.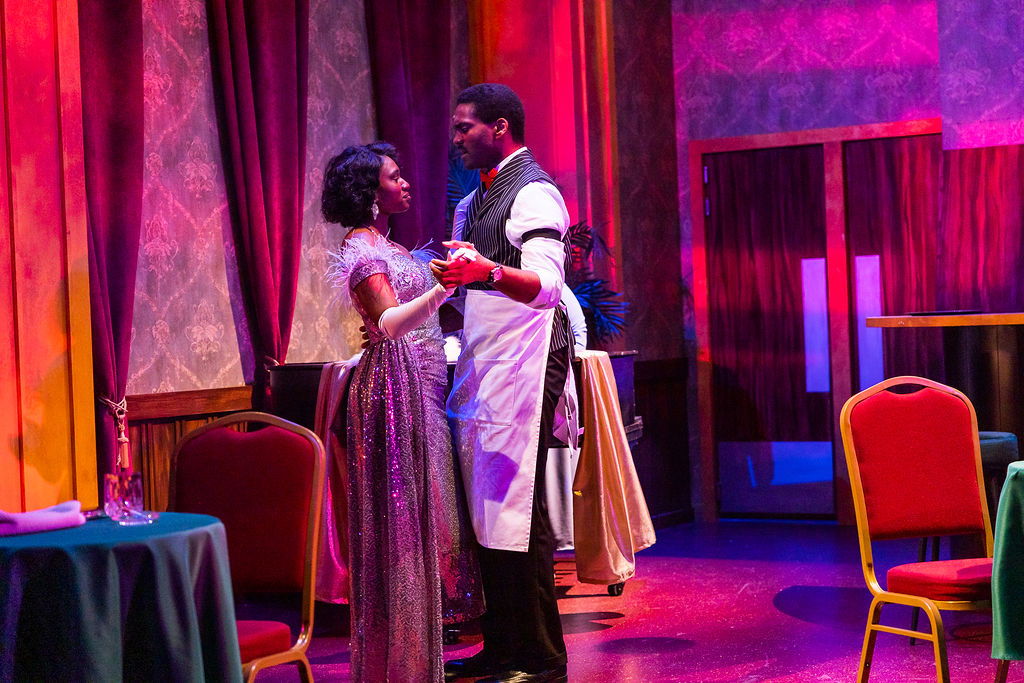 (Photo: Michelle Fenelon and Stewart Evan Smith in a scene from LaDarrion Williams' "BOULEVARD OF BOLD DREAMS" from Greater Boston Stage Company in Stoneham, MA. now playing through March 19, 2023. Photo Credit Nile Scott Studios)
However, thanks to the carefully constructed dialogue by LaDarrion Williams, at no time does any of "BOULEVARD OF BOLD DREAMS" seem disrespectful.
In fact, in this staging by director Taavon Gamble, great lengths are taken to be totally respectful of McDaniel's legacy.
Yet, the questions are raised: In her on screen portrayals, and in portrayals by other African-American performers during this time, why did she and they contribute to the negative stereotypes being perpetuated instead of fighting against them?
In her defense, as McDaniel herself described (both in the show and in real life), she did the best that she could.
What makes "BOULEVARD OF BOLD DREAMS" succeed is the tender, layered performances by its three actors, who have tremendous rapport on stage.
The gorgeous hotel bar single set design by Rachel Rose Burke (with construction credit to Geoffrey Dolan and the Ogunquit Playhouse), allows for simplicity, ease of access for all the actors and makes fine use of space.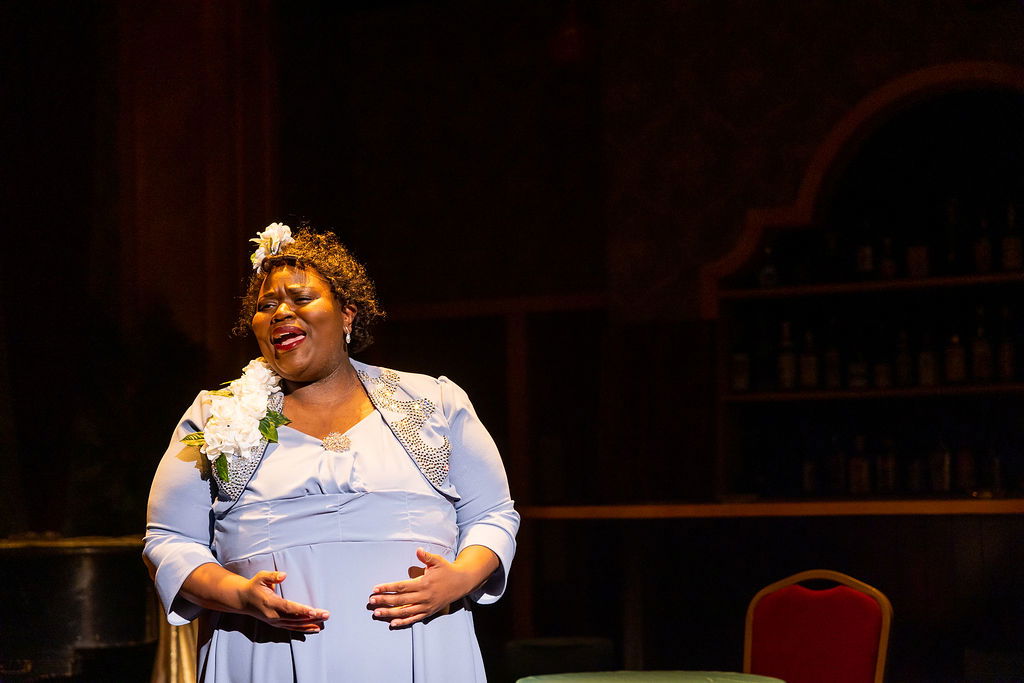 (Photo: Samantha Jane Williams in a scene from LaDarrion Williams' "BOULEVARD OF BOLD DREAMS" from Greater Boston Stage Company in Stoneham, MA. now playing through March 19, 2023. Photo Credit Nile Scott Studios)
One element added to the story is the use of a television clips package showing us Award-winning African-American actresses who have come since McDaniel's initial Oscar-winning achievement.
Recognizing the intent to acknowledge the legacy of McDaniel and others who came before, the clips package itself ran a little too long and contained speeches by those actresses about their own individual support systems, which did not really resonate with either Hattie McDaniel or her specific story as it unfolded in Williams' play.
A minor criticism but, perhaps, editing down the clips package a little more might be required and will still provide the desired impact.
What succeeds most here are the performances, individually and collectively.
Stewart Evan Smith beams as Arthur, giving a textured and thoughtful performance of a dreamer existing in a world that wants no part of his dreams.
Even Dottie, who has seemingly known Arthur forever, doubts Arthur's aspirations, in a wonderfully cynical performance by the thoroughly captivating Michelle Fenelon.
Arthur begins to doubt his prospects...until into his life and Dottie's walks McDaniel.
Samantha Jane Williams as Hattie McDaniel is stunning. Her rendering never comes across as a vain attempt at impersonation. Her tender portrayal always comes across as sincere, respectful and, above all, compassionate.
"BOULEVARD OF BOLD DREAMS" is a delightful, intimate show and well worth seeing. The show continues until March 19th.
Approximately 90 minutes with no intermission
Kevin T. Baldwin is a member of the American Theatre Critics Association (ATCA)
@MetrmagReviews
@Theatre_Critics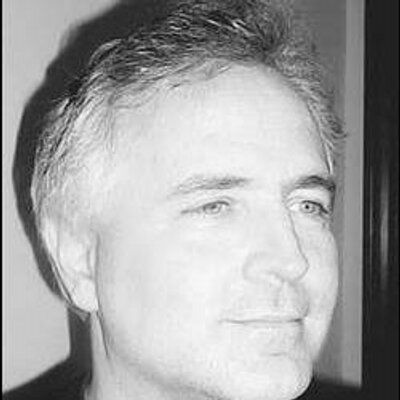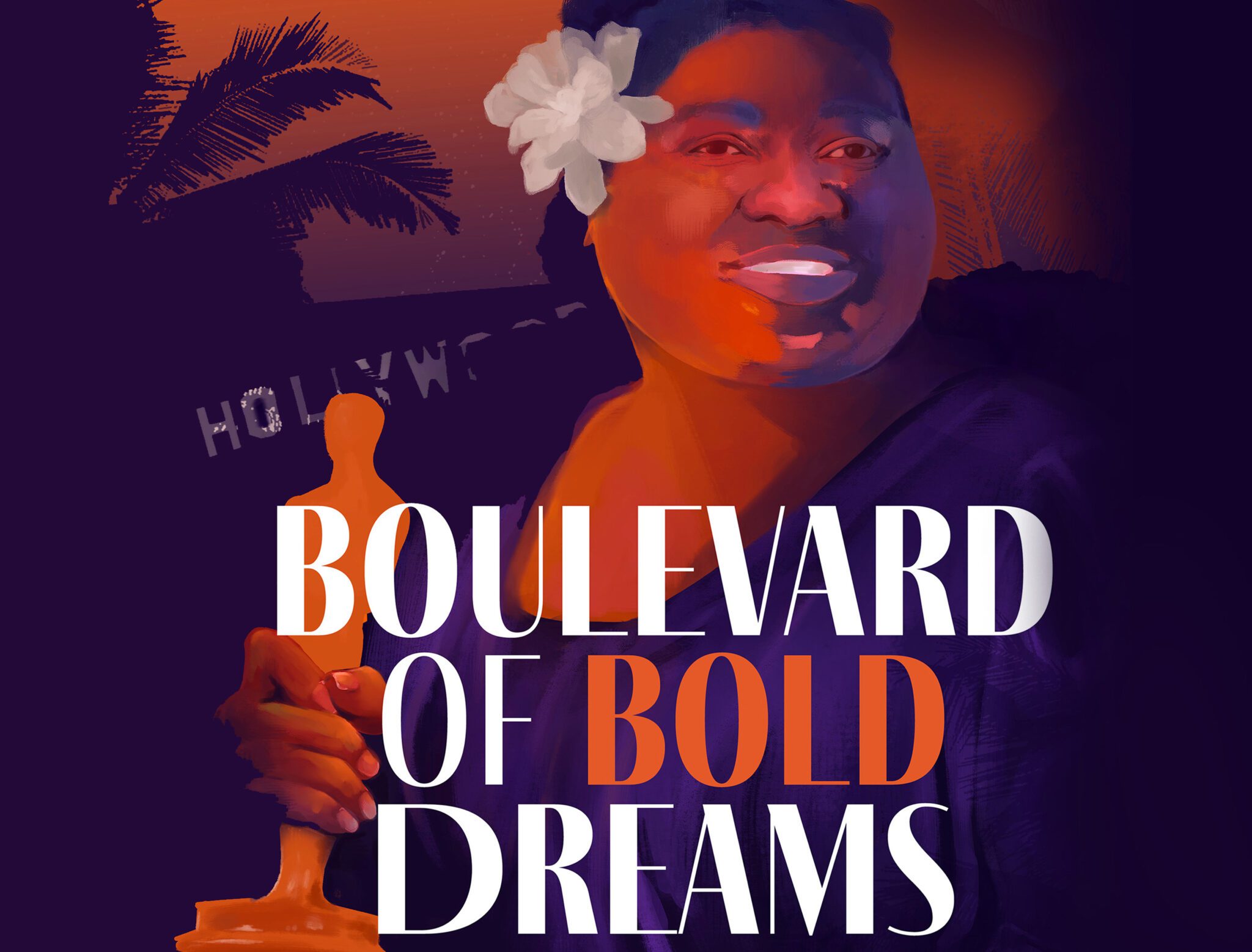 ABOUT THE SHOW
In 1940, Hattie McDaniel became the first African American to win an Oscar as Best Supporting Actress for her role in "Gone With the Wind."
In this fictional retelling, Hattie refuses to attend the Awards Ceremony.
See how a bartender and a maid with dreams and secrets of their own convince her to claim her spotlight in history.
A play on race, class, gender, and the ever-changing landscape of Hollywood.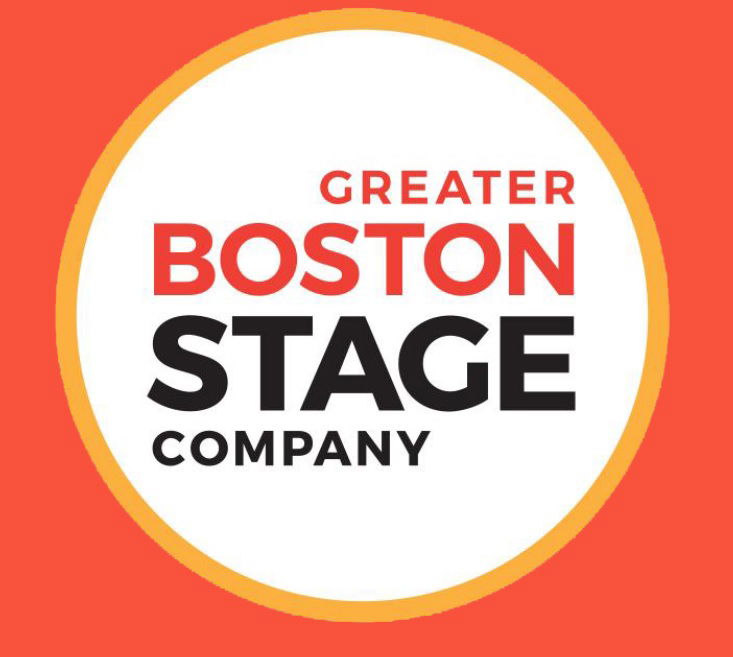 ABOUT GREATER BOSTON STAGE COMPANY
We bring vibrant professional theatre and dramatic education beyond the boundaries of Boston, featuring world and regional premieres alongside fresh interpretations of familiar work. Within this setting, we uniquely foster the artists of tomorrow by providing ongoing performance and employment opportunities to our company of current and former students. Now in its 22nd Season of live theatre in Stoneham, MA, Greater Boston Stage Company produces five Mainstage shows, presents a series of Special Events, and runs year-round classes, lessons, and fully staged productions through The Young Company for students in grades 1–12.
GREATER BOSTON STAGE COMPANY
395 Main Street
Stoneham, MA 02180
Box Office # 781-279-2200
boxoffice@greaterbostonstage.org
greaterbostonstage.org