(Cover Photo: The Cast of Lyric Stage Company's production of Deborah Laufer's "Be Here Now". Photo by Mark S. Howard.)

"Never has a postictal bliss been so euphoric"
By Kevin T. Baldwin
METRMAG Reviewer
# 774-242-6724

The Lyric Stage Company of Boston
Presents
"Be Here Now"
Written By Deborah Laufer
Directed By Courtney O'Connor
Cast Includes: Samantha Richert, Barlow Adamson, Shani Farrell and Katherine Shaver.
Production Team Includes: Scenic Design - Janie E. Howland; Costume Design - Rachel Padula-Shufelt; Lighting Design - Karen Perlow; Sound Design - Dewey Dellay; Production Stage Manager - Nerys Powell; Assistant Stage Manager/COVID Safety Manager - Rose Mancuso; Intimacy Director - Ted Hewlett; Props Artisan - Lauren Corcuera; Assistant Director - Alexandra Smith; Assistant Lighting Designer/Head Electrician - PJ Strachman; Wardrobe Supervisor - Cami Wright.
Performances:
October 1, 2, 8, 9, 15 & 16, 2021 at 8:00pm
October 6, 7, 13 & 1, 2021 at 7:30pm
October 2, 3, 10*, 16 & 17, 2021 at 3:00pm
and
October 13, 2021 at 2:00pm
* Q&A after the performance

The Lyric Stage Company of Boston, 140 Clarendon Street, Boston, MA 02116
Tickets: Contact the Lyric Stage BOX OFFICE at # 617-585-5678
https://www.lyricstage.com/show-item/be-here-now/
18 months since COVID-19 shut everything down, The Lyric Stage Company of Boston opens its 47th season with Deborah Zoe Laufer's eccentric piece "Be Here Now" and it is, most definitely, a nice welcome return to live in-house theatrical performances.
Although a comedy it begins with what seems like a fairly unfunny premise:
Nothing matters.
NOTHING MATTERS.
That is how "stalled" professor of nihilism, Bari (Samantha Richert) feels and it has her in a fierce case of writer's block as she works on her thesis...on the subject of nihilism.
She conveys her troubles to friends Patty (Shani Farrell) and Luanne (Katherine Shaver) with whom Bari works at a fulfillment center of assorted specialized antiquities and bric-a-brac in East Cooperville, New York.
Farrell and Shaver are both excellent, balance each other's personalities well (Patty being more aggressive and Luanne more naïve) and provide essential moments of humor as the Laufer's script occasionally wallows in tragedy.
Abruptly, Bari begins experiencing seizures which bring out an immense feeling of euphoria, or intense joy, unlike anything she ever has experienced in her life.
It emanates vibrant colors as if Bari is viewing life with new eyes - the eyes of a kaleidoscope.
This stage effect could have been done heavy handed but is, instead, executed subtly under the perceptive lighting design of Karen Perlow. Later in the production there is a scene in an emergency room where a mild pulsing effect is used from above which, so subdued, its impact is almost subliminal but which ties into the moment perfectly.
Set up on a forced blind date by Patty, Bari meets amiable 'junk artist' Mike Cooper (Barlow Adamson). Mike seems friendly enough if just a tad slovenly and eccentric. He is also a bit overly enthusiastic about the junk pieces he finds on the street…literally while on their first date.
But we soon learn, through Adamson's discerning performance, that there is far more to Mike than initially perceived by Bari's kaleidoscopic eyes.
As Bari goes into another one of her psychedelic attacks, she becomes aroused by Mike and they have sex. Yet by morning, she reverts to her nihilistic tendency and avoids, unsuccessfully, seeing Mike again.
With ongoing headaches and severe seizures, some becoming far more intense, Bari continues to be plagued by severe bouts of happiness…to which she becomes addicted and is a new habit she absolutely does not wish to break.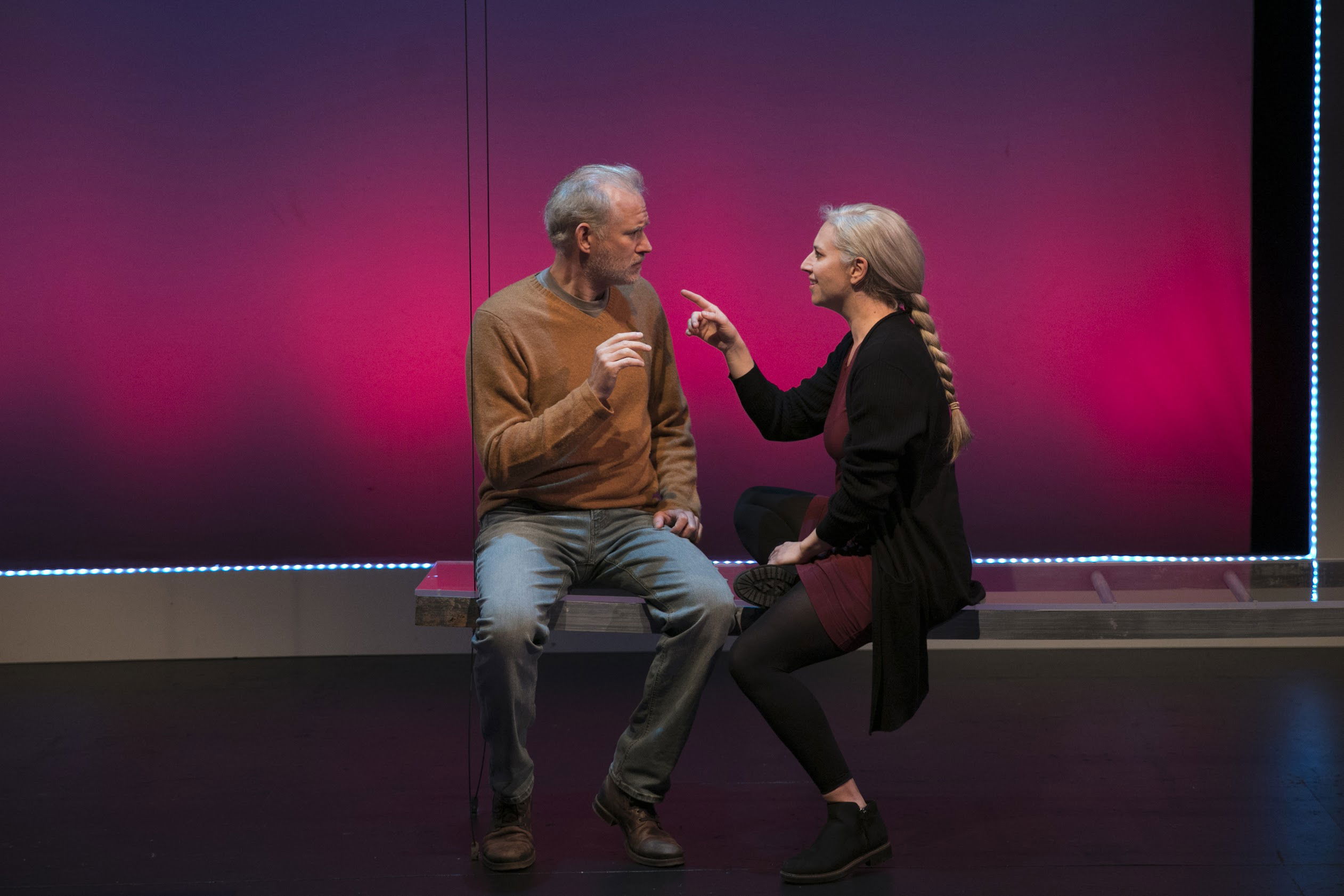 (Barlow Adamson and Samantha Richert in Lyric Stage Company's production of Deborah Laufer's "Be Here Now". Photo by Mark S. Howard.)
Less than three minutes into the story, the average person watching "Be Here Now" may immediately assume what becomes clear: Bari has a brain tumor. So we are not giving much away by stating that the tumor is aggressive – it is growing and causing more of the seizures. The more it grows, the more Bari's life is at risk.
Richert's performance is resolute as Bari must choose between a short life of almost guaranteed joy or an extended life filled with the colossal internal angst and despair she has only known up until now.
This is not unfamiliar territory as a few television medical dramas have covered this "postictal bliss" premise in the past. But the one act play's director Courtney O'Connor lifts the trite premise and elevates it to fine drama, accentuated by the terrific chemistry between Richert and Adamson.
As we learn more about Mike and his tragic past, the more we root for his happiness. We're just not sure it will be with Bari and that is EXACTLY the component that holds our attention, keeping us hooked on the story until the very end.
Speaking of components: In framing the story, the set by Janie E. Howland for "Be Here Now" is integral in making the show run as seamless as it does because it is, actually, a set SET inside a "frame". An ingenious intricate frame with several suspended pieces and interlocking transformative pieces allowing for minimal use of props.
As Bari continues to scan her reasons for NOT removing the tumor, NOT wanting to be the dismal person she was before they began, she explores Mike's story, as well. Ultimately, as she probes, she affirms a hope for an existence of more abandon and NOT less abandon of all hope.
What a wonderful way to kick off the new theatre season.
Welcome back, Lyric Stage, welcome back!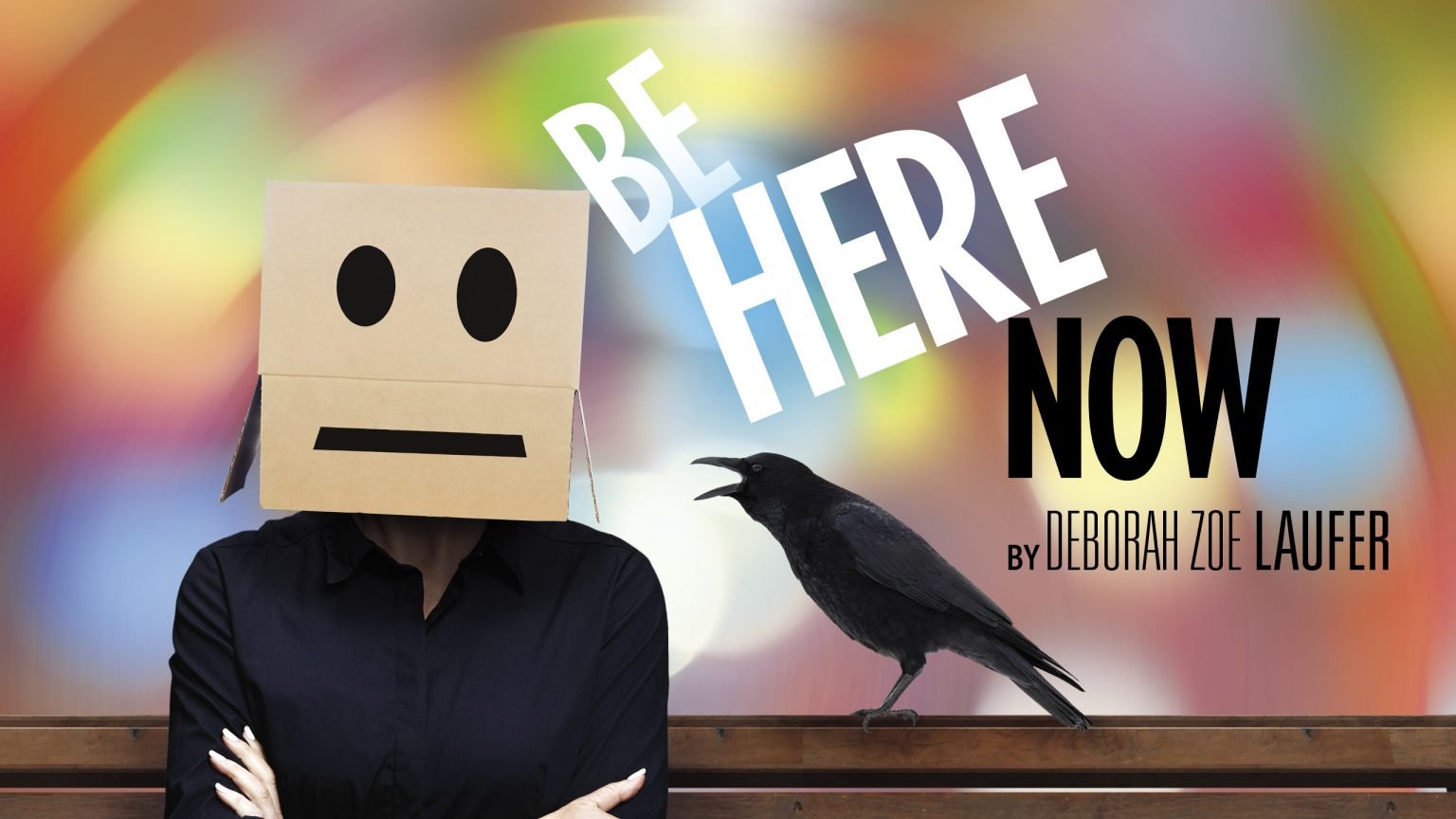 The show is approximately 90 minutes with no intermission.
Kevin T. Baldwin is a member of the American Theatre Critics Association (ATCA)
@MetrmagReviews
@Theatre_Critics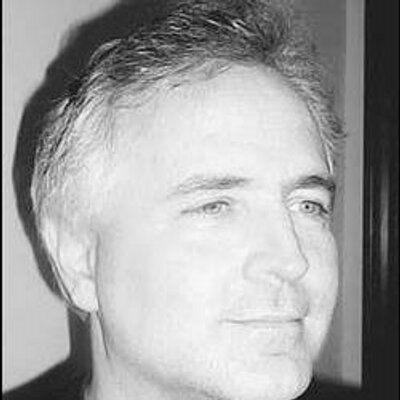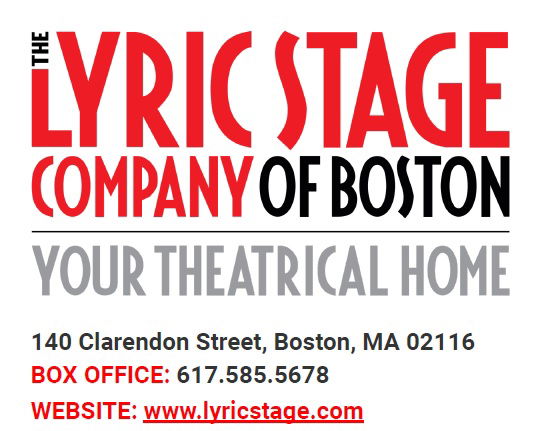 ABOUT THE LYRIC STAGE COMPANY OF BOSTON
Founded in 1974 and in residence at 140 Clarendon Street since 1991, the Lyric Stage Company is Boston's oldest resident theatre company. Our mission is to produce and present live theatre in Greater Boston with an intimate approach that promotes inclusivity and connection. The Lyric Stage leads an effort to integrate live theater and theater education into the lives of all residents of greater Boston.
The Lyric Stage Company of Boston
140 Clarendon Street
Boston, MA 02116
617-585-5678