(COVER PHOTO: The CAST of "Annie the Musical" coming to the Center at Eagle Hill, Abby Theatre, 242 Old Petersham Road, Hardwick, MA. April 8, 9 & 10, 2022. Photo Courtesy of the Gilbert Players)
By Kevin T. Baldwin
METRMAG Reviewer
Contact: 774-242-6724
"Plenty of fully dressed smiles here"

The Gilbert Players
Presents
"ANNIE THE MUSICAL"
Music By Charles Strouse
Lyrics By Martin Charnin
Book By Thomas Meehan
Based on "Little Orphan Annie" by Harold Gray
Artistic Director - Linda Klem Tomasi
Music Director - John Tomasi
Choreographer - Julie Bouchard, Jazmyn Vautour, Linda Tomasi
Stage Manager - Karen Gaudy
Accompanist - Stephanie Parker, Kurt Staven
Cast Includes: Jaya McBroom, Erick Von Bleiken, Cassie Blanchette, Julie Bouchard, Tom Sullivan, Olivia Pascale, Rob Lynds, Karl Erickson, Brian LaRochelle, Cindy Newsham, Patricia O'Conner, Morgan Orszulak, William Pelletier, Jason Benoit, John Tomasi, Sofia Voloshinow, Isabel Coviello, Lilyana Robichaud, Hannah LaRochelle, Maeve Smith, Abigayle Bateman, Aimee Ickler, Brynn Kelly, Audrey Thomasian.

Presented at the Center at Eagle Hill, Abby Theatre, 242 Old Petersham Road, Hardwick, MA 01037
April 8, 9 & 10, 2022 (Contact Box Office for Times)
Contact the Gilbert Players Phone # 413-477-8355
Tickets: https://ci.ovationtix.com/35541/production/1071653
Leapin' Lizards! Annie is back and coming to Hardwick!
This weekend only the Gilbert Players of Hardwick, MA. have brought a family-friendly fun time to all thanks to their much anticipated return with "Annie the Musical" running April 8, 9 & 10 (contact the box office for exact times).
Based on the popular Harold Gray comic strip Little Orphan Annie and loosely based on the 1885 poem "Little Orphant Annie" written by James Whitcomb Riley. The musical includes book and score by Tony Award winners, Thomas Meehan, Charles Strouse and Martin Charnin, features some of the greatest musical theatre hits ever written, including the show's signature song, "Tomorrow".
"Annie" is one show that does tend to show its age with some of the references and dated humor not quite landing as well these days as they used to ("What did Harpo have to say?" - "Nothing, really." Ba-dum-bum! and, with that, many children turn to their parents and ask "Harpo who?")
However, it is also a show that continues to show an honesty, sweetness and innocence that allows many of the more "questionable" lines by today's "woke" standards to be overlooked and accepted in the manner they were originally intended, with no foul nor deliberate double entendre.
"Annie" was a Broadway smash in the 1970s, winner of seven Tony Awards, including Best Musical. It has become a family favorite ever since.
Against the backdrop of America's Depression era and just before Franklin Delano Roosevelt's "New Deal," little orphan Annie (Jaya McBroom) breaks free from an orphanage for young girls run by miscreant manager Miss Hannigan (Julie Bouchard) determined to find the parents who left her years ago on the doorstep of an orphanage.
Bouchard is a howl and a half as the iconic villain Hannigan. She is joined by her fowl...uh, foul...foul-natured brother Rooster (Tom Sullivan) and his girlfriend accomplice Lily (Olivia Pascale) who, together, hatch a lame-brained scheme to scam billionaire Oliver Warbucks (Erick von Bleicken) who seeks to adopt young Annie.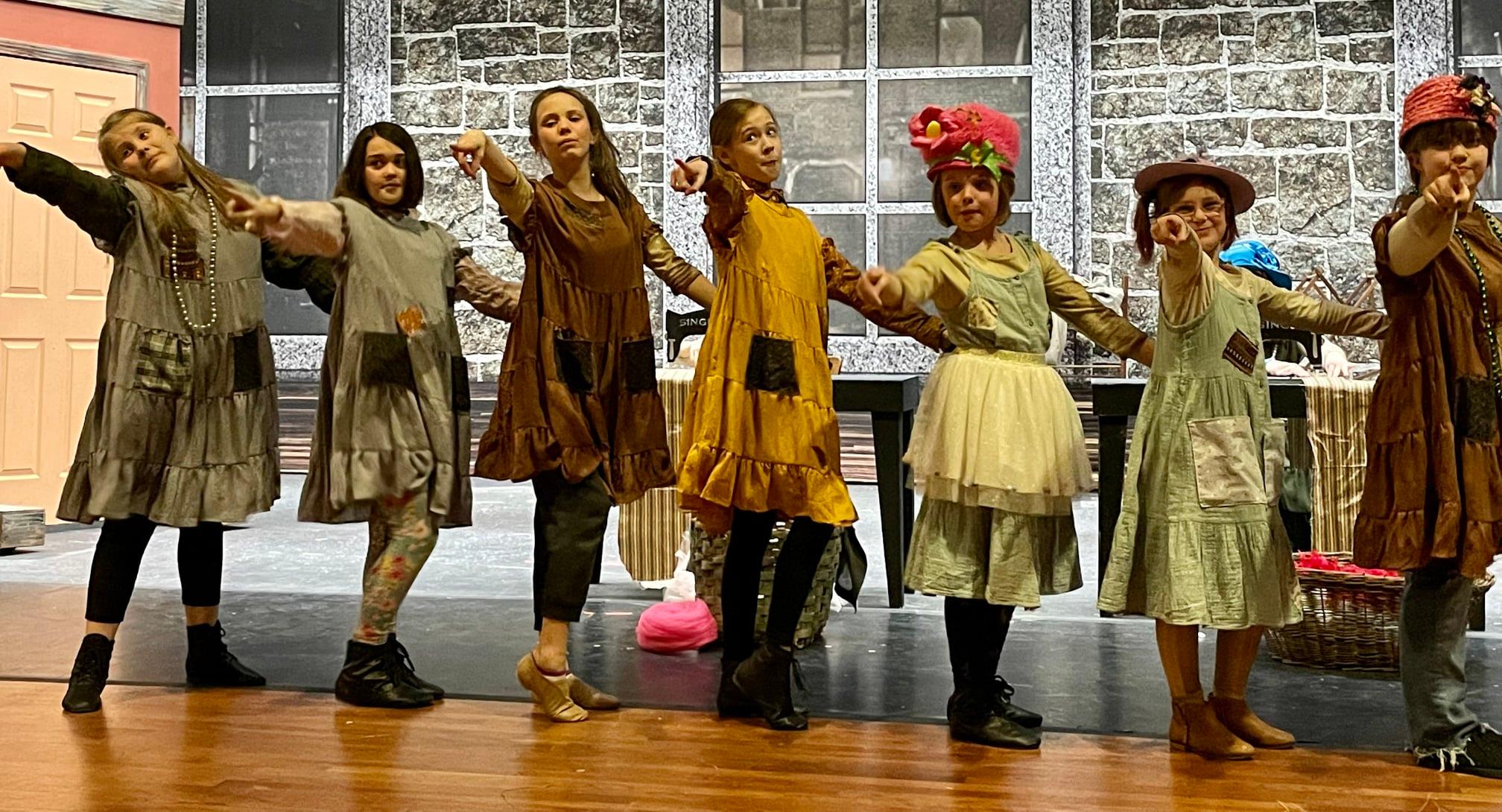 (PHOTO: The CAST of "Annie the Musical" coming to the Center at Eagle Hill, Abby Theatre, 242 Old Petersham Road, Hardwick, MA. April 8, 9 & 10, 2022. Photo Courtesy of the Gilbert Players)
There were some curious artistic choices made which seemed inclined to make the show a little more palatable to the community with some local references, but these efforts were fully supported by the audience in kind.
A favorite of almost all in attendance was the appearance of Annie's foundling dog "Sandy" (as portrayed by undeniably charismatic Sophie Vanilla Cupcake). An inspired moment of staging came as, both prior to and after the number "N.Y.C.," Sandy is seen wandering about the streets of New York City.
Overall, this latest staging by artistic director Linda Klem Tomasi is highlighted by many wonderful opulent backdrops, some beautiful hanging chandeliers and an enthusiastic ensemble of performers.
There was a tendency toward extended downtime for several critical scene changes and also a few rushed moments of dialogue which occasionally reduced the natural impact of scenes.
Conversely, Bouchard's character of Hannigan had several moments of funny ad libs or "onstage business" which always heightened her scenes, especially with her interactions with the Orphans.
Other musical highlights include the show's staple numbers, "Hard Knock Life" and "You're Never Never Fully Dressed Without a Smile," well executed by the show's cast of Orphans.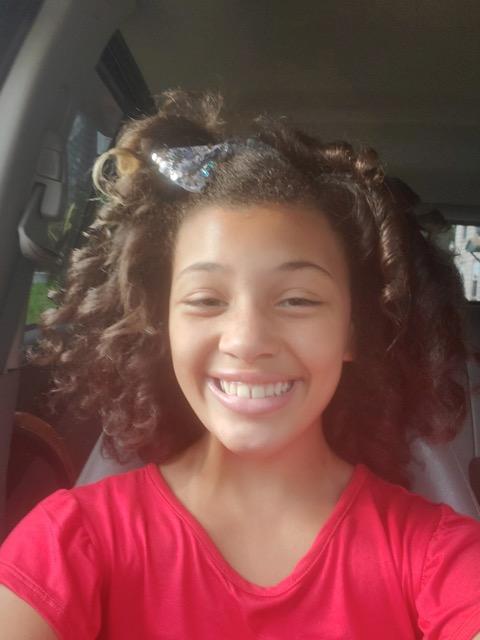 (PHOTO: Jaya Coppolino plays the title role in "Annie the Musical" coming to the Center at Eagle Hill, Abby Theatre, 242 Old Petersham Road, Hardwick, MA. April 8, 9 & 10, 2022. Photo Courtesy of the Gilbert Players)
With live theatre now getting back into full swing, what better show than "Annie" for the return of the Gilbert Players. So put on your best and your smiles and head over to see this production.
Approximately 2 hours, 30 minutes with one intermission.
Kevin T. Baldwin is a member of the American Theatre Critics Association (ATCA)
@MetrmagReviews
@Theatre_Critics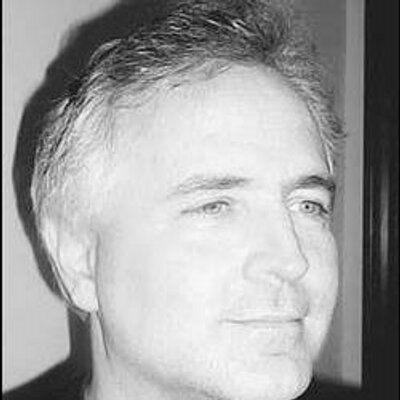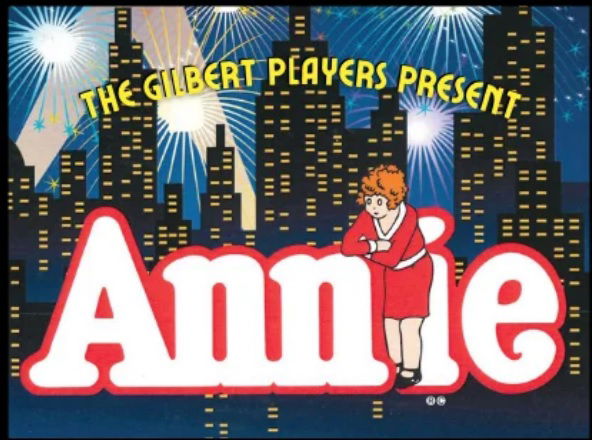 ABOUT THE SHOW
The Gilbert Players proudly present Annie!
With equal measures of pluck and positivity, little orphan Annie charms everyone's hearts despite a next-to-nothing start in 1930s New York City.
Annie is determined to find the parents who left her years ago on the doorstep of an orphanage.
With the help of the other girls in the orphanage, Annie escapes into the wondrous world of NYC.
In adventure after fun-filled adventure, Annie comes to find a new home and family.
COVID-19 PROTOCOL
The Center at Eagle Hill and Eagle Hill School are continuing to closely follow the impacts of the COVID-19 pandemic, and to stay informed of local and state guidance.

ABOUT THE GILBERT PLAYERS
The Gilbert Players are the essence of success and satisfaction for Linda and John Tomasi, co-directors of the theatre production company. Since 2008, The Gilbert Players have been the Resident Theatre Company at The Center at Eagle Hill. For the past 13 years, they have presented top-notch productions and wowed audiences of all ages.