(COVER PHOTO: Company of the 2021-2022 Tour of Andrew Lloyd Webber musical "CATS" coming to the Hanover Theatre in Worcester, MA. March 3 through March 6, 2022. Photo by Matthew Murphy.)
By Kevin T. Baldwin
METRMAG Reviewer
Contact: 774-242-6724
"A musical with purrpose"

The Hanover Theatre for the Performing Arts
and Troika Entertainment
present Andrew Lloyd Webber's musical
"CATS"
WINNER OF SEVEN TONY® AWARDS INCLUDING BEST MUSICAL
Original score by Andrew Lloyd Webber. Based on "Old Possum's Book of Practical Cats" by T.S. Eliot. Music Director and Conductor Jonathan Gorst. Original Scenic and Costume Design by John Napier. Lighting Design by Natasha Katz. Sound Design by Mick Potter. New choreography by Andy Blankenbuehler based on original choreography by Gillian Lynne and direction by Trevor Nunn.
Cast Includes: Cast Includes: Vinny Andaloro, Gracie Anderson, Megan Arseneau, Carolyn Bacon, Connor Orion Bermingham, Lexy Bittner, John Anker Bow, Zach Bravo, Michelle E. Carter, Max Craven, Kelliann Decarlo, Kelly Donah, Dominic Fortunato, Paul Giarratano, Tayler Harris, Kayli Jamison, Brianna Kim, Lauren Louis, Kieran MacDonald, José Raúl Mangual, Devon McCleskey, Sean McManus, Chelsea Nicole Mitchell, Tony Mowatt, Brian Craig Nelson, Hyla Mayrose Perillo, Aiden Pressel, Taylor James Rosenberger, Christopher Salvaggio, Elana Valastro, Indalecio De Jesús Valentín, Alexia Waites..
Presented at the Hanover Theatre for the Performing Arts, 2 Southbridge St., Worcester.
Tickets start at $39 - on sale now! Please contact the box office at  877.571.SHOW (7469) or visit TheHanoverTheatre.org for more information.
Worcester Center for Performing Arts is a registered not-for-profit 501(c)(3) organization, which owns and operates The Hanover Theatre and Conservatory for the Performing Arts. All donations are tax deductible to the fullest extent allowed by law.
Performances:
March 3, 2022 at 7:30pm
March 4 & 5, 2022 at 8:00pm
March 5, 2022 at 2:00pm
March 6, 2022 at 1:00pm and 6:30pm
Please note, shows and dates subject to change.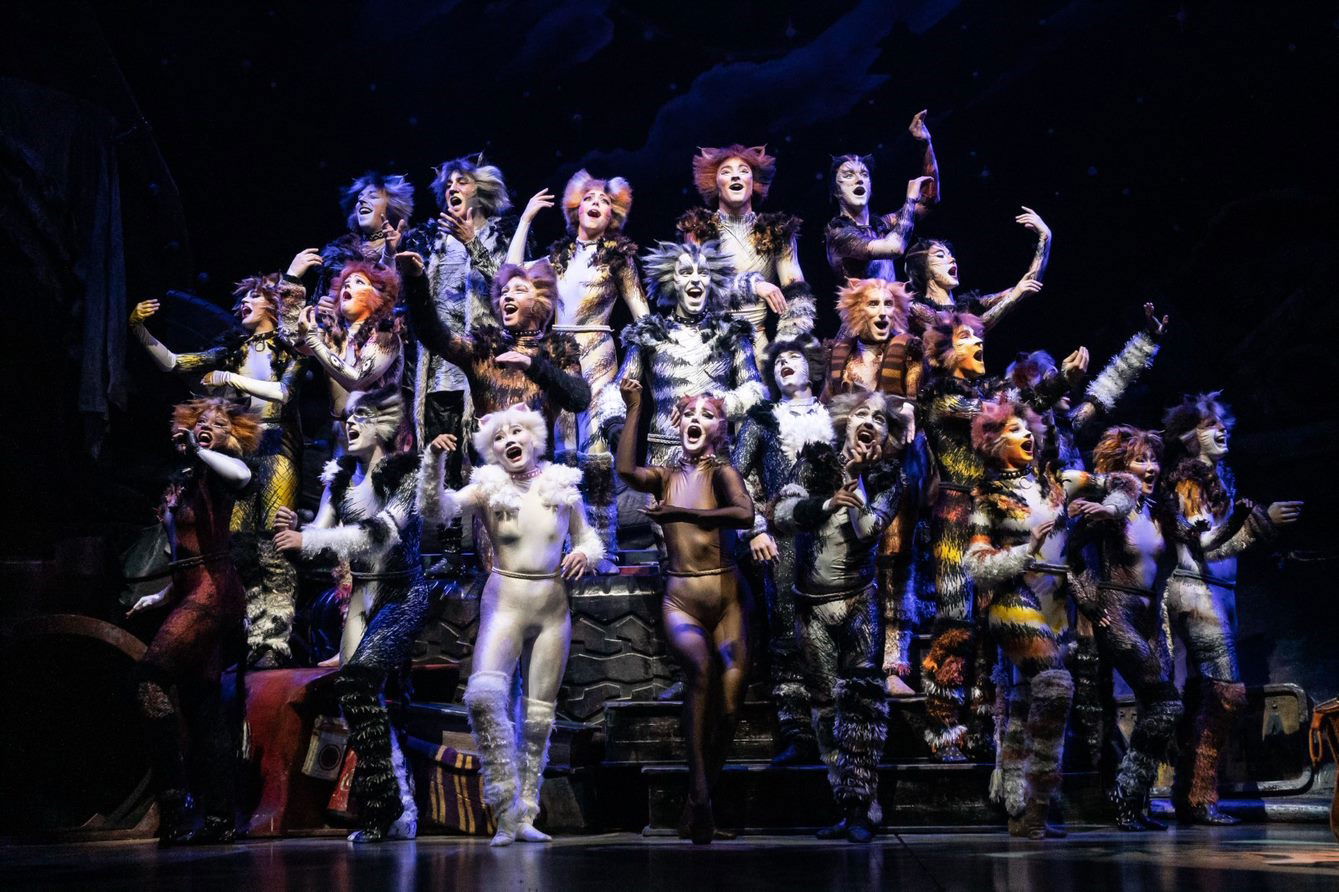 (PHOTO: Company of the 2021-2022 Tour of Andrew Lloyd Webber musical "CATS" coming to the Hanover Theatre in Worcester, MA. March 3 through March 6, 2022. Photo by Matthew Murphy.)
Returning to the Hanover Theatre is the iconic musical "CATS" with an inspired score featuring one of the most treasured songs in musical theatre, "Memory."
While winner of seven Tony® Awards including Best Musical, "CATS" has not always been a critics darling.
The musical tells the story of an extraordinary tribe of cats assembling for an annual ball to dance, sing, celebrate - and decide on which cat will be next among them to be "reborn."
Detractors of the show have derided it, noting its structure as more concept than plot with the "conceptual plot hole" filled in by a wild, almost festival-like atmosphere. These would be the same people who, every ten minutes or so, on the average, would be looking up at the stage, shaking their heads saying, "I have no idea what the (expletive deleted) I am watching."
Yet, those who adore both the show and its creator, Baron Andrew Lloyd Webber, are steadfast, true, loyal to a fault. These would be those people in the audience who accept whatever is being presented and enjoy everything as it unfolds, no questions asked.
This loyalty might best connect with the underlying message of the Baron's show and its homage to the work "Old Possum's Book of Practical Cats" by T.S. Eliot.
There is a final group of attendees which would be those in the audience who find themselves somewhere in the middle of the previous two groups and saying, "I have no real clue what the (expletive deleted) is going on here...but I do know I AM enjoying it...whatever 'it' is."
It really depends on if you are willing to allow yourself to be engaged - not by traditional storytelling - but instead agree to be moved by the impeccably crafted music and choreography conveying the musical's message, which is one of acceptance, family and unity.
It truly is a stunning show with clever staging, special effects wizardry and choreography that is both alluring and a visceral treat.
Personally, though, I still prefer a more conformist musical format but can also still recognize and appreciate "CATS" for its concept (if not put the show among my list of top ten favorite musicals).
The stage is a technical marvel, filled with a dazzling display of cleverly placed lights which illuminate the backdrop of a junkyard.
As the musical begins, scattered and skulking among the debris, we see some fleet-footed felines. They are not there to prey upon the nerves of a mouse or two, nor are they there to seek their latest meal.
No, this night is that special time (at least as we are led to believe as we buy into the show's premise) when this particular tribe of "Jellicle Cats" gathers to 'step out' (and stand up on their hind legs and dance like nobody's business). They await for their leader, Old Deuteronomy (Indalecio De Jesús Valentín), to choose which one of the "CATS" will journey to the 'Heaviside Layer' to be reincarnated.
Unlike the more familiar "CATS" costumes, Old Deuteronomy's costume looks like a throwaway alien monster costume from an old Irwin Allen television show.
Among some of the more fantastical "CATS" stories include the musical tales of "Rum Tum Tugger" featuring a wonderfully flamboyant performance by Zach Bravo; "Gus the Theatre Cat" as performed by John Anker Bow, whose charisma steals most of the second act; and "Macavity the Mystery Cat," about a pernicious pussycat (Aiden Pressel) who does not appear in the song but rather his tail...uh, tale...is told by the duo of femme fatal felines, Demeter (Lauren Louis) and Bombalurina (Chelsea Nicole Mitchell).
"CATS" has other musical high points to commend its dynamic cast. A favorite among "CATS fanciers" is the high stepping (or "high paw-ing") ensemble number "Jellicle Ball."
(Video: The high stepping (or "high paw-ing") number "Jellicle Ball.")
Finally, the show's staple song, "Memory," has always been considered, by many, to be the musical high point of the show. This status is undiminished thanks to the near 'purr-fect' rendition by Tayler Harris, aka "Grizabella, the Glamour Cat." Her performance honors the legacy set over 40 years ago by stage legends Elaine Paige and Betty Buckley.
This is definitely a welcome return of live Broadway level performances to the Hanover Theatre. A practical suggestion for those planning to attend would be to allow some additional time for parking as the show does start on time as scheduled. Also, a negative Covid test or proof of vaccination and masks are still required at the venue .
Enjoy the music and dancing and try not to overthink the story. You'll have a great time.
Approximately two hours and 30 minutes, including intermission.
Kevin T. Baldwin is a member of the American Theatre Critics Association (ATCA)
@MetrmagReviews
@Theatre_Critics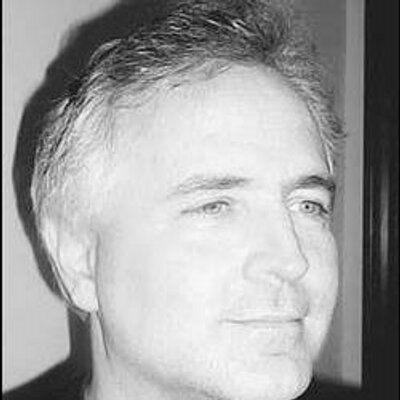 "CATS is back and better than ever!" The Huffington Post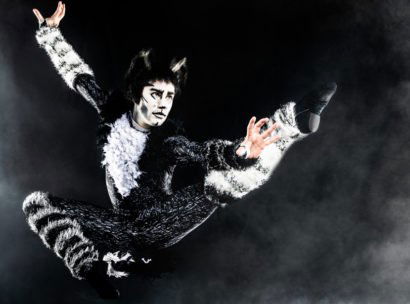 ABOUT THE SHOW
"CATS' magical appeal remains evergreen. It's an illustrious encore." Los Angeles Times
Audiences and critics alike are rediscovering this beloved musical with breathtaking music, including one of the most treasured songs in musical theater, "Memory."
Winner of seven Tony® Awards including Best Musical, CATS tells the story of one magical night when an extraordinary tribe of cats gathers for its annual ball to rejoice and decide which cat will be reborn.
The original score by Andrew Lloyd Webber ("The Phantom of the Opera," "School of Rock," "Sunset Boulevard"), original scenic and costume design by John Napier ("Les Misérables"), all-new lighting design by Natasha Katz ("Aladdin"), all-new sound design by Mick Potter, new choreography by Andy Blankenbuehler ("Hamilton") based on the original choreography by Gillian Lynne ("Phantom") and direction by Trevor Nunn ("Les Misérables") make this production a new CATS for a new generation!
Plan Your Escape for Our 2021-2022 Broadway Series
Not ready to commit to seven shows? Choose four or more Broadway shows and save 10% with our FLEX packages.
Groups of 10 or more save! Book your group early and save at least 10% PLUS all handling fees!
Reserve your seats here with no deposit.
COVID 19 PROTOCOLS
Please note, for the comfort and safety of all of our patrons, staff, volunteers and performers/artists, we respectfully require proof of COVID-19 vaccination or a negative result for a COVID-19 test taken within 72 hours of your visit to the theatre. Children under 12 are exempt, provided they are accompanied by an adult who is fully vaccinated. Information will be checked against a valid photo ID prior to entry and the wearing of CDC-approved masks is required while inside the theatre. Complete details can be found here: https://thehanovertheatre.org/safetyprotocols

ABOUT THE HANOVER THEATRE AND CONSERVATORY FOR THE PERFORMING ARTS
The Hanover Theatre has entertained more than 2 million patrons with world-class performances and headlining acts including Broadway hits ("Jersey Boys," "Kinky Boots," "Something Rotten!"), comedians (Dave Chappelle, Jay Leno, Jerry Seinfeld), musical acts (Neil Young, Aretha Franklin, John Legend, Tony Bennett) and everything in between ("A Christmas Carol," Alvin Ailey American Dance Theatre, Alton Brown, Dr. Neil deGrasse Tyson). POLLSTAR consistently ranks The Hanover Theatre as one of the Top Theatres in the World. After 13 seasons, the award-winning, historic theatre continues to establish its place as a world-class performing arts venue and catalyst for the economic development of downtown Worcester. The Hanover Theatre's facilities at 551 Main Street house function spaces, offices and The Hanover Theatre Conservatory.