(COVER PHOTO: The Touring Company of "Anastasia" coming to the Hanover Theatre in Worcester, MA. April 14 through April 17, 2022. Photo Courtesy of the Tour website)
By Kevin T. Baldwin
METRMAG Reviewer
Contact: 774-242-6724
"One hope, then another"

The Hanover Theatre for the Performing Arts
will present the musical
"ANASTASIA"
Inspired by the beloved films, the romantic and adventure-filled new musical, Anastasia, is on a journey to Worcester at last!
TONY® AWARD-WINNING CREATORS
Book By Terrence McNally
Music & Lyrics By Stephen Flaherty & Lynn Ahrens
Twentieth Century Fox Motion Pictures Inspired by the Motion Picture
From The Play By Marcelle Maurette as adapted by Guy Bolton
Directed By Darko Tresnjak and Sarah Hartmann
Choreographer Peggy Hickey and Bill Burns
Musical Supervisor & Music Director/Conductor Tom Murray
Music Director Jeremy Robin Lyons
Music Coordinator John Mezzio
Cast Includes: Kyla Stone, Sam McLellan, Brandon Delgado, Gerri Weagraff, Bryan Seastrom, Madeline Raube, Taya Diggs, Marley Sophia, Mikayla Agrella, Lance Timothy Barker, William Aaron Bishop, Harrison Drake, Thomas Henke, Dakota Hoar, Veronica Rae Jiao, Evin Johnson, Ceron Jones, Madeline Kendall, Lizzy Marie Legregin, Victoria Madden, Christian McQueen, Elizabeth Ritacco, Taylor Stanger, Sarah Statler, Lauren Teyke (Please note: Tour Information Subject to Change)
Additional Creative Team: Scenic Design Alexander Dodge; Costume Design Linda Cho; Lighting Design Donald Holder; Sound Design Peter Hylenski; Projection Design Aaron Rhyne; Hair/Wig Design Charles G. Lapointe; Makeup Design Joe Dulude II; Casting Jason Styres; Tour Booking The Booking Company / Meredith Blair; Marketing & Publicity Direction Bond Theatrical; Interactive Marketing Andy Drachenberg; Company Manager Heather Moss; Production Management NETworks Presentations / Hector Guivas; Orchestrations Doug Besterman; Vocal Arrangements Stephen Flaherty; Music Coordinator Michael Keller & Michael Aarons; Dance Arrangements David Chase; Associate Choreographer Adam Cates; General Management Gentry & Associates / Elizabeth Bayer; Production Stage Manager Mariah Young; Stage Manager Trey Johnson; Assistant Stage Manager Lee Micklin; Production Stage Manager / National Tour Richard A. Leigh; Stage Manager / National Tour Rachel E. Winfield; Assistant Stage Manager / National Tour Ellen Goldberg.Performances:
April 14, 2022 at 7:30pm
April 15 & 16, 2022 at 8:00pm
April 16, 2022 at 2:00pm
April 17, 2022 at 1:00pm and 6:30pm

Presented at the Hanover Theatre for the Performing Arts, 2 Southbridge St., Worcester.
Tickets are on sale now! Please contact the box office at  877.571.SHOW (7469) or visit TheHanoverTheatre.org for more information.
877-571-SHOW (7469)
Worcester Center for Performing Arts is a registered not-for-profit 501(c)(3) organization, which owns and operates The Hanover Theatre and Conservatory for the Performing Arts. All donations are tax deductible to the fullest extent allowed by law.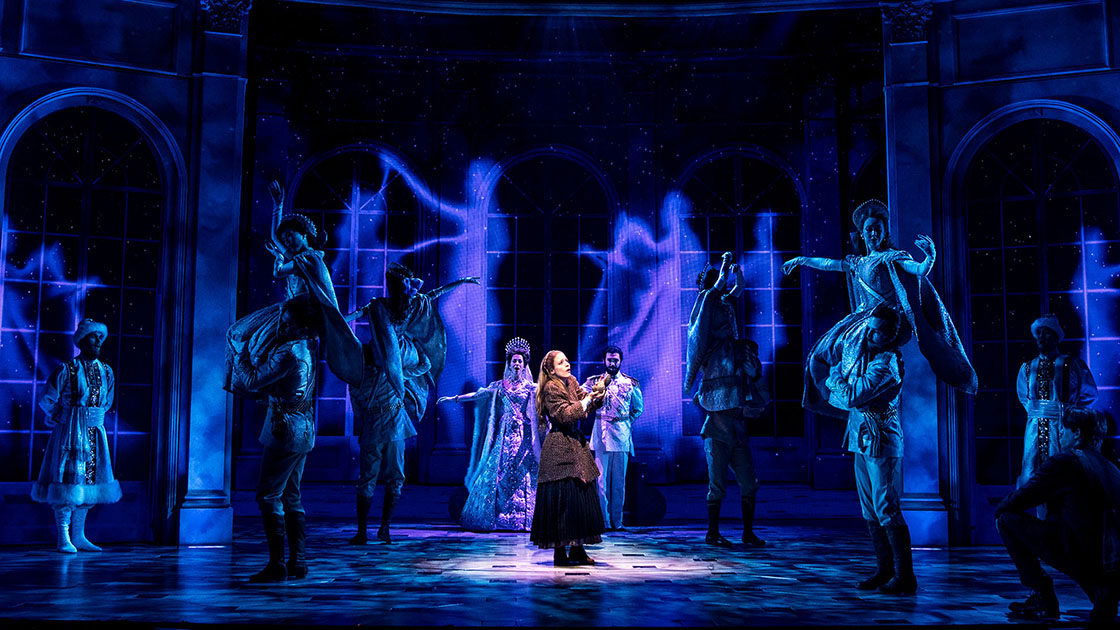 (COVER PHOTO: The Touring Company of "Anastasia" coming to the Hanover Theatre in Worcester, MA. April 14 through April 17, 2022. Photo Courtesy of the Tour website)
For a musical that's story is focused primarily on one woman's attempt to seek out her own independence and strength, the long-awaited musical, "Anastasia," offers much enjoyment combined with exquisite storytelling.
The musical is enjoying a brief but (judging by the exuberant audience reaction at the Thursday night opener, a) MUCH appreciated run at the Hanover Theatre in Worcester this Easter weekend.
This is definitely a musical worthy of the high praise it has received. The original Broadway production won a Drama Desk Award and Outer Critics Circle Award for Outstanding Projection Design and was also nominated for a Tony® Award for Best Costume Design in a Musical.
The attempt to bring the story of "Anastasia" to the Broadway stage has actually been attempted before but this latest adaptation features a superior book by the great Terrence McNally with music and lyrics by the legendary writing team of Stephen Flaherty & Lynn Ahrens.
The adaptation is loosely based upon the 1997 animated movie. However, anyone bringing their kids to the show in expectation of seeing an ugly flying bat named "Bartok" on stage will be sorely disappointed.
The rest of us were actually quite grateful for this omission.
There is much to recommend this show but it is actually the combined elements that successfully moves it along like a well-oiled machine.
There is not one wasted element - from the gorgeous costumes to the technical wizardry of background projections, to outstanding vocal performances by the entire ensemble.
Everything is in place not merely for display but to effectively propel the story forward and it succeeds brilliantly.
There are many memorable songs including the show opener "Once Upon a December," "Paris Holds the Key (To Your Heart)," and the Act One closer, "Journey to the Past" (sung by the show's lead character of "Anya" as portrayed by the talented Kyla Stone.
To simply state that Kyla Stone has a powerful voice would not due it justice. Words have not yet been invented to describe just how magnificent her vocal performance was.
Set in Saint Petersburg and Paris in the early part of the 20th Century, "Anastasia" is replete with an underlying theme of family conveyed throughout the musical.
Anya (aka "Anastasia") is a young, strong and courageous woman but Anya has amnesia and is trying to learn the answers of her missing memories, her history and of her family.
She becomes involved with two con-men - Dmitry (Sam McLellan) with whom she falls in love and Vlad (Bryan Seastrom) who becomes a close friend.
Both McLellan and Seastrom are charismatic on stage with undeniable chemistry.
While the scam artists do not start off having the most honorable or genuine of intentions, they each become genuinely fond of Anya as they "train" her to fool the Dowager Empress (Gerri Weagraff) into believing Anya to be her granddaughter, the long lost Anastasia.
Other highlighted performances include Madeline Raube as "Countess Lily" as a love interest for Vlad - and William Aaron Bishop as "Gleb," a Russian officer in hot pursuit of the con men...and Anya.
Anya finds independence and strength and, as her memory slowly returns, she finds herself faced with more questions than answers as to what family really means and where she ultimately fits into this life as both Anya and as Anastasia.
While only in town for the weekend, this is one of the best offerings this year for the Hanover and one that is well worth seeing.
Approximately 2 hours 25 minutes including intermission
Kevin T. Baldwin is a member of the American Theatre Critics Association (ATCA)
@MetrmagReviews
@Theatre_Critics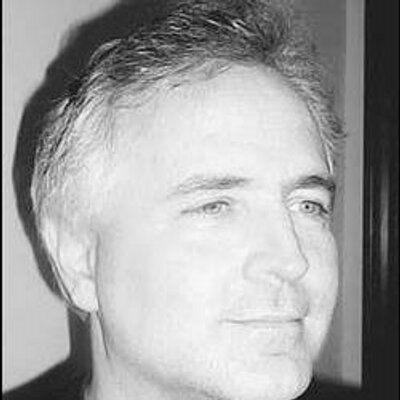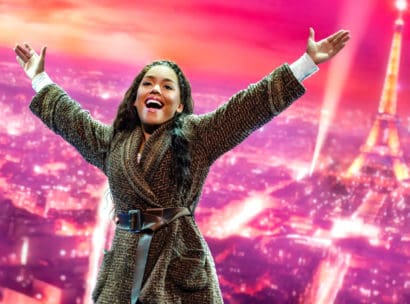 ABOUT THE SHOW
From the Tony® Award-winning creators of the Broadway classic "Ragtime," this dazzling show transports audiences from the twilight of the Russian Empire to the euphoria of Paris in the 1920s as a brave young woman sets out to discover the mystery of her past.
Pursued by a ruthless Soviet officer determined to silence her, Anya enlists the aid of a dashing conman and a lovable ex-aristocrat.
Together, they embark on an epic adventure to help her find home, love and family.
"Extraordinary! An iconic tale of empowerment on Broadway. Anastasia – with mettle, smarts, and a tiny music box – has been changing the world night by night. It is a triumphant celebration of courage, love, and reconciliation, a journey that unfolds with much wonder and joy. It imparts the hope that we can reconcile our personal history with the present, and stand center stage in our own lives." - The Huffington Post
Anastasia
features a book by celebrated playwright
Terrence McNally
and a lush new score by
Stephen Flaherty (music)
and
Lynn Ahrens (lyrics).


Please note, shows and dates subject to change.
COVID 19 PROTOCOLS
Complete details can be found here:
https://thehanovertheatre.org/safetyprotocols