(Cover Photo: The CAST of Calliope Productions' staging of "A Funny Thing Happened on the Way to the Forum" by Stephen Sondheim, Burt Shevelove and Larry Gelbart. Now playing in Boylston, MA. through May 29, 2022. Photo courtesy of Calliope Productions.)
By Kevin T. Baldwin
METRMag Reviewer
Contact: 774-242-6724
"Something familiar, something peculiar, something for everyone..."

Calliope Productions
Presents
"A Funny Thing Happened on the Way to the Forum"
The Broadway Musical by Stephen Sondheim
Director Dave Ludt
Music Director John Leslie
Choreographer Jacob Sewell
Cast Includes: Pseudolus - Kevin Moylan; Senex - Chris Schmitt; Hysterium - Michael Celularo; Domina - Tracy Martino; Hero - Ian Flannery; Philia - Amanda Lanza; Miles Gloriosus - Stephen Murray; Marcus Lycus - Jeremy Darling; Erronius - Al Dano; Proteans - John Bausch, Rob Fossey and Ryan Hebert; Courtesans - Jessica Couture, Rosie Joubert, Olivia Lyerly, Kate Moylan and Stephanie Murin.
Performances:
May 19, 20, 21, 27, 28 2022 at 7:30pm
May 22, 28 & 29 2022 at 2:00pm
Calliope Productions, 150 Main Street, Boylston, MA 01505
Tickets for this musical are $25 for regular admission, and $20 for students and seniors.
There is a fine 40th Anniversary celebration underway at Calliope Productions in Boylston, MA. with their latest production of "A Funny Thing Happened on the Way to the Forum" which definitely brings the funny.
The musical, which premiered on Broadway in 1962, would ultimately win six Tony Awards, including Best Musical and Best Author (Musical). It also was later turned into an iconic film starring Zero Mostel, Jack Gilford, Phil Silvers, a very young Michael Crawford and would mark the final onscreen appearance of silent film legend Buster Keaton.
This musical romp, featuring a book by Burt Shevelove ("No, No, Nanette") and Larry Gelbart (creator/producer of the television show "M*A*S*H"), also contains the music and lyrics by late legendary composer Stephen Sondheim who passed away this past year.
"Forum" is a farce which tells the tale of three houses, one of which is the House of Marcus Lycus (Jeremy Darling), which is given a fancy description in the script but is basically a brothel. The other two houses are family dwellings. All three houses become the single location of focus in this wonderfully preposterous tale.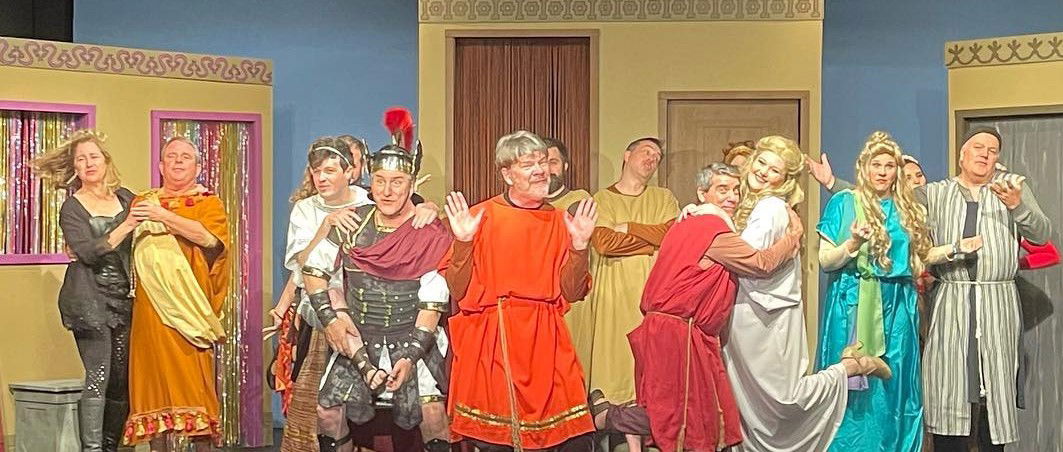 (Photo: The CAST of Calliope Productions' staging of "A Funny Thing Happened on the Way to the Forum" by Stephen Sondheim, Burt Shevelove and Larry Gelbart. Now playing in Boylston, MA. through May 29, 2022. Photo courtesy of Calliope Productions.)
It is a bawdy story (with a delightful, almost "Vaudeville" or "Burlesque" appeal) of a house slave named Pseudolus (Kevin Moylan) who schemes to win his freedom by helping the son of his master, Senex (Chris Schmitt), win the virgin Phelia (Amanda Lanza) currently residing at the House of Marcus Lycus.
Unfortunately, for Pseudolus and the young Hero (Ian Flannery), the fair Philia has been pledged by contract to warrior Gloriosus (Stephen Murray) who is on his way to claim his bride from Lycus.
There are many commendable performances, especially with Moylan who commands the attention (as well he should) throughout the show as Pseudolus. Murray is also quite impressive as Gloriosus.
(Photo: Stephen Murray in a scene from Calliope Productions' "A Funny Thing Happened on the Way to the Forum" by Stephen Sondheim, Burt Shevelove and Larry Gelbart. Now playing in Boylston, MA. through May 29, 2022. Photo courtesy of Calliope Productions.)
Michael Celularo, as head slave "Hysterium" nearly brought down all three houses with laughter. Serving as a strong comedic foil for Pseudolus, he also is in fine voice as he nails his solo number, "I'm Calm."
One of the musical's funniest moments comes in the song, "Everybody Ought to Have a Maid," sung by Senex, Pseudolus, Hysterium and Lycus which was an example of some of the fine staging between director Dave Ludt and Choreographer Jacob Sewell.
Flannery and Lanza have good chemistry in their scenes yet the script does not really allow their relationship to blossom. Thankfully, they do have the wonderful duet, "Lovely," which later features significantly during Act Two as one of the funniest reprises ever staged in a musical.
Lanza is an outstanding vocalist, as is Flannery, however Flannery had a tendency to try and belt some of his songs (as in "Love, I Hear," for example) and the material is better served when he sings more subdued and does not try to force more intensity into the moment.
Discussing the "elephant in the room"(…or chariot, in this case…) the casting of the principals, for the most part, skews quite older than people might expect. In fact it nearly skewers moreso than skews.
No spoilers but, Phelia and Gloriosus, the biggest example of the above, are supposed to be roughly around the same age. However, it is clear that Gloriosus is…well…it is quite obvious that they are definitely not even close in age no matter how much one may want to suspend disbelief.
Looking at the musical comedy and how the careers of both Sondheim and Gelbart, especially, would flourish in their later years, one can clearly observe the approaches to comedy and music each man would take and what made both men geniuses at their respective crafts.
The Sondheim score suffers a little bit as the otherwise competent orchestra, unseen off house right, occasionally fell out of sync with the performers on stage.
The above are very minor concerns, though, and, under the capable partnership of Dave Ludt, Jacob Sewell and Music Director John Leslie, the production is an earnest and fully faithful homage to the original.
The Calliope production of "Forum" hits all the comedic beats of the classic musical farce. There are certainly many, many laughs here to be had here.
And what better way to help Calliope Productions celebrate 40 years of providing quality entertainment to so many in the community than by going along with them on their journey to the past when "A Funny Thing Happened on the Way to the Forum."
Approximately 2 hours, 10 minutes including intermission.
Kevin T. Baldwin is a member of the American Theatre Critics Association (ATCA)
@MetrmagReviews
@Theatre_Critics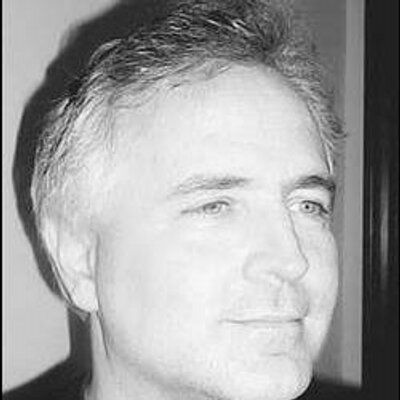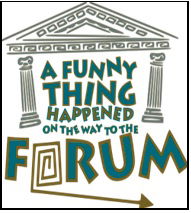 ABOUT THE SHOW
Based on the plays of Plautus, this musical with a book by Burt Shevelove and Larry Gelbart, the plot concerns a young hero, named Hero, who has fallen in love with a courtesan from next door.
He promises freedom to his slave, Pseudolus, in exchange for the girl. A Funny Thing is out of the ordinary in that the songs' function is not to advance the plot or to illuminate character, but rather to give the audience a vaudevillian break from the breakneck pace of the farcical plot. Includes the songs Comedy Tonight and Everybody Ought to Have a Maid.
COVID-19 PROTOCOL
IMPORTANT: In keeping with Calliope's current Covid-19 protocol, all performers and staff are fully vaccinated, and all audience members will be required to wear masks and present proof of vaccination or negative PCR test results.
For more information or to reserve or purchase tickets, please contact the Calliope box office at 508-869-6887.We look forward to seeing you at the theatre!

ABOUT CALLIOPE PRODUCTIONS
Calliope Productions is a year-round non-profit theatre company founded in 1982 that serves the needs and interests of audiences and performers in the Central Massachusetts region. Calliope Productions presents six main-stage productions each year, and operates performance training workshops for students (ages 9 - 18) and adults. Calliope Productions is a member of the American Association of Community Theatre, the Eastern Massachusetts Association of Community Theatres, and the Worcester Cultural Coalition.
Calliope Productions
150 Main Street
Boylston, MA 01505
508-869-6887