(Cover Photo: Chris Carsten as Jean Shepherd (left) from a prior production of "A Christmas Story - The Musical," which will play at the Boch Center Wang Theatre. Photo Courtesy of the Tour)
Kevin T. Baldwin
METRMag Reviewer
# 774-242-6724
"I Triple-Dog-Dare Ya to see this show!"

The Boch Center Wang Theatre
In Association With
Big League Productions
Presents
"A Christmas Story: The Musical"
Book by Joseph Robinette.
Music and lyrics by Benj Pasek and Justin Paul.
Based on the motion picture "A Christmas Story" written by Jean Shepherd, Leigh Brown and Bob Clark and also on the book "In God We Trust, All Others Pay Cash" by Jean Shepherd.
Cast Includes: Blake Burnham, Keegan Gulledge, Chris Carsten, Sam Hartley, Briana Gantsweg, Nicholas Reed, Sierra Wells, John Adkison, Kolten Bell, Matthew Brennan, Parker Burnham, Collin Carlton, Beth Conley, Nick Davis, Hannah Fairman, Riley Fincher-Foster, Erica Jane Hughes, Jay Hendrix, Jaxon James, Natalia Valentina Jimenez, Collin Khamphouy, Hank Von Kolnitz, Luli Mitchell, Emily Rhein, Carson O. Shelton, Ben Sadowsky, Josiah Smothers, Ashleigh Thompson, Ryan Umbarila, Keira Belle Young; and, as the "Bumpus Hounds": Reba & Jethro! (NOTE: Information from tour web site and subject to change)
Creative Team:
John Rando (Original Broadway Direction); Matt Lenz (Director); Warren Carlyle (Choreographer); Michael Rader (Associate Director); Jason A. Sparks (Associate Choreographer); Walt Spangler (Original Broadway Scenic Design); Elizabeth Hope Clancy (Original Broadway Costume Design); Howell Binkley (Original Broadway Lighting Design); Michael Carnahan (Scenic Design Adaption); Lisa Zinni (Tour Costume Design); Michael McDonald (Tour Costume Design); Howell Binkley (Original Broadway Lighting Design); Charlie Morrison (Tour Lighting Designer); Don Hanna (Sound Design); Gerard Kelly (Hair & Wig Design); Alison Franck (Casting Director); Glenn Poppleton (Exclusive Tour Direction); Andrew Smithson (Musical Supervisor, Music Director); Big League Productions/Daniel Sher (Executive Producer) (NOTE: Information from tour web site and subject to change)
Performances:
December 10, 14, 15, 16 & 17, 2021 at 7:00pm
December 11 & 18, 2021 at 2:00pm and 7:30pm
December 12 & 19, 2021 at 1:00pm and 6:30pm
Boch Center Wang Theatre, 270 Tremont Street, Boston, MA 02116.
TICKET PRICES Start at $25.00
https://www.bochcenter.org/events/detail/a-christmas-story
The latest holiday offering at the Boch Center Wang Theatre is a spectacular musical adaptation of "A Christmas Story" with a stellar principal cast, a flawless ensemble, dazzling display of lights, costumes and sets. Based on the 1983 Bob Clark film, the show provides a festive musical presence.
Taken from Jean Shepherd's semi-fictional anecdotes from his 1966 book "In God We Trust: All Others Pay Cash," this stage adaptation features a solid book by acclaimed writer Joseph Robinette but a lackluster score provided by the team of Benj Pasek and Justin Paul.
The score by Oscar, Grammy, Tony®, and Golden Globe Award-winning songwriters Pasek and Paul (known for their work on the Broadway juggernaut "Dear Evan Hansen") succeeds in not allowing the story to become too saccharine.
If you remove the fact that this might seem like a routine holiday show, what you are left with is still an amazing musical production that accomplishes much on a technical level and contains executed choreography by Warren Carlyle that will simply leave you speechless.
Thanks to the combined efforts of the creative team including Carlyle, John Rando (Original Broadway Direction) and Matt Lenz (Director) the quality of the score is not only improved, as executed, it raises the material to a whole new and brilliant level.
The book by Robinette, a Tony® Award nominee and Drama Desk Award nominee for the show's libretto, is effective in capturing all the elements of the much loved movie.
From the lively opening production number, "It All Comes Down to Christmas," the classic story unfolds before the audience primarily through one voice: "Jean," which is actually Ralphie Parker as an adult (played by Chris Carsten) who reminisces about one specific Christmas, in 1940, when he was nine years-old (Blake Burnham and Keegan Gulledge alternate at portraying the young "Ralphie").
The only thing young Ralphie wants for Christmas that year is an official Red Ryder BB gun. To be more specific: "an official Red Ryder, carbine action, 200-shot, range model air rifle, with a compass in the stock and this thing that tells time."
However, Ralphie first needs to convince the Old Man (Sam Hartley) and his Mother (Briana Gantsweg) to let him have one, and neither of his parents seems to be giving his holiday need the attention he feels it deserves.
Gantsweg is wonderfully subdued in the thoughtful "What a Mother Does" and more melancholy "Just Like That" while Hartley, conversely and with help from the vibrant ensemble, raises the roof with the delightfully indulgent and opulent "A Major Award" after winning the iconic "leg lamp" made (in)famous by the film. The combined usage of special effects and choreography throughout the latter piece is Broadway caliber.
Carsten is perfectly cast in the adult Ralphie/aka Jean Shepherd role, waxing sentimental about this cherished memory and how it would ultimately affect his entire life. He exudes charm and an impish sense of humor, traits shared by his young counterparts, especially in the number "Red Ryder Carbine Action BB Gun."
All of the supporting ensemble, adult and young, are extraordinarily dynamic throughout the show, assuming multiple roles.
Sierra Wells as Ralphie's teacher, "Miss Shields," performs with the youth members of the ensemble in the high octane tap number, "You'll Shoot Your Eye Out" that was worthy of the extended ovation it received. The young performers, in general, are both exhausting and exhilarating to watch and harmonize like a heavenly choir.
The show is a creative team's dream that includes a fabulous set design, especially when it comes to the multiple levels and intricacies of the Parker home. Completely functional, it was effortlessly maneuvered into positions front, back and side, by the stage crew, allowing for seamless set changes which kept the show's pacing brisk.
Again, the full score is not all that memorable (certainly not up to the level of the same duo responsible for "Dear Evan Hansen") but it does have some material which suits the incredible voices in this production well enough to highly recommend this production. In particular, the numbers sung by the younger cast on "When You're a Wimp" and the numbers "At Higbee's"/"Up on Santa's Lap" sung by the full ensemble excel.
Ultimately, if people attend "A Christmas Story - the Musical" for just "A Major Award" and "You'll Shoot Your Eye Out" they will leave the theatre absolutely amazed by the performances and certainly in a far more cheerful holiday mood than when they arrived.
The show's approximate run time is two hours 30 minutes with one intermission.
Kevin T. Baldwin is a member of the American Theatre Critics Association (ATCA)
@MetrmagReviews
@Theatre_Critics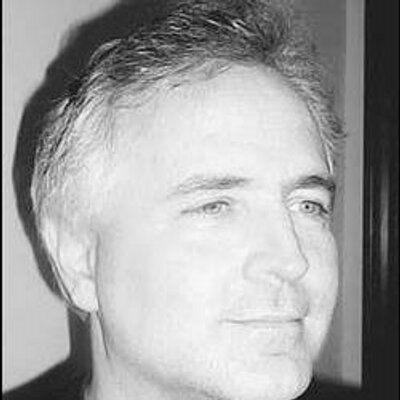 (Video of the 2012 Company of "A Christmas Story - The Musical" performing on the 2013 Tony Awards. Video courtesy of the Tour website)
ABOUT THE SHOW
The songwriting team behind the smash hit, Tony® Award-winning musical Dear Evan Hansen also gave us the endearing "A Christmas Story, The Musical" based on the iconic 1983 movie.
Benj Pasek and Justin Paul provided the score with a book written by notable playwright Joseph Robinette based on the writings of late longtime radio humorist Jean Shepherd.
A big part of the ongoing appeal is how the musical does not poke fun of its characters but rather celebrates a simpler time as recalled in the story taking place in middle America.
"A Christmas Story, The Musical" is set during the holiday season in a small, snow covered Depression-era town in Indiana.
The story centers on young Ralphie (played by either Blake Burnham or Keegan Gulledge), who has his heart set on only one gift for Christmas - an official Red Ryder BB gun. To be more specific: "an official Red Ryder, carbine action, 200-shot, range model air rifle, with a compass in the stock and this thing that tells time."
This musical adaptation premiered on Broadway in 2012 and was both a critical and commercial success, and was nominated for three Tony® Awards including Best New Musical, Best Original Score and Best Book of a Musical.
The musical recalls many fan-favorite scenes from the film that included a strange assortment of items such as a leg lamp, a couple of mean dogs, an even meaner department store Santa, bunny pajamas, a freezing flagpole and more.

COVID-19 UPDATE
The Boch Center is committed to helping stop the spread of COVID-19 and announced it will require all patrons to be fully vaccinated or provide a negative COVID test taken within 72 hours of the show. Guests will be asked to show their vaccination card or test results and a government issued ID prior to entering an event at the Wang or Shubert Theatres. The new policy went into effect September 14, 2021. The Boch Center recently introduced a similar measure, requiring all administrative staff members, ushers, security personnel, stagehands and vendors be fully vaccinated. At this time masks are required for all guests as per the City of Boston mandate. The Boch Center will continue to monitor state and local health guidelines and will adjust the mask policy if the current guidelines change.
ABOUT THE WANG THEATRE
Just as the city and audience have evolved with the times, the Boch Center, as guardian of the Wang and Shubert Theatres (and from 2012-15, the Center also managed the historic Emerson Colonial Theatre), has changed to meet the needs of its community. Uniquely using a Balanced Scorecard (a Fortune 500 management framework), strategy map, and strategic dashboard, the Boch Center ensures that our Theatres and programs stay relevant to the community we serve. Today, the Boch Center is considered a best practice institution and nonprofit arts leader. With the belief that arts make and keep us a civilized nation, the Boch Center is dedicated to providing high-quality, diverse and culturally relevant arts and entertainment, and arts education programming for New England residents and visitors.

ABOUT THE BOCH CENTER
The Boch Center is one of the nation's leading nonprofit performing arts institutions and a guardian of the historic Wang and Shubert Theatres. As New England's largest cultural venue, the Boch Center is home to theater, classical and popular music, dance, comedy, opera, Broadway musicals, family entertainment, and more. Located in Boston's historic Theater District, the Boch Center also offers a diverse mix of educational, cultural and community outreach initiatives, including the City Spotlights Leadership Program and the Folk Americana Roots Hall of Fame; collaborates with artists and local nonprofit arts organizations; preserves historic venues; and acts as a champion for Greater Boston's arts and cultural community. Learn more at bochcenter.org.