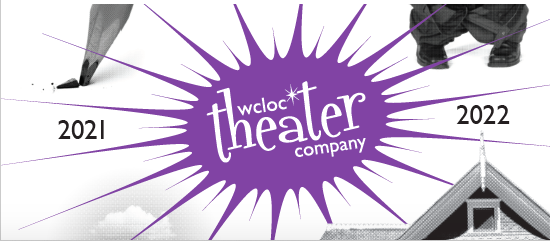 About the UPCOMING 2021-2022 WCLOC Season:
A biting satire!
A laugh-out-loud farce!
An irreverent comedy!
A Tony Award winning musical!
PRESS RELEASE:
Admissions
by Joshua Harmon
Directed by Linda Oroszko
October 15 - 24
Grandview Ave. Playhouse, Worcester, MA.
Sherri Rosen-Mason is head of the admissions department at a New England prep school, fighting to diversify the student body.
Alongside her husband, the school's headmaster, they've largely succeeded in bringing a stodgy institution into the twenty-first century.
But when their only son sets his sights on an Ivy League university, personal ambition collides with progressive values, with convulsive results.
A no-holds-barred look at privilege, power, and the perils of hypocrisy.
A Comedy of Tenors
by Ken Ludwig
Directed by Virginia Byrne
December 3 - 12
Grandview Ave. Playhouse, Worcester, MA.
One hotel suite, four tenors, two wives, three girlfriends, and a soccer stadium filled with screaming fans.
What could possibly go wrong?
It's 1930s Paris and the stage is set for the concert of the century – as long as producer Henry Saunders can keep Italian superstar Tito Merelli and his hot-blooded wife, Maria, from causing runaway chaos.
Prepare for an uproarious ride, full of mistaken identities, bedroom hijinks, and madcap delight.
An Act of God
by David Javerbaum
Directed by Chuck Grigaitis
Performances:
February 11 - 20
The One with the first and last word on everything has finally arrived to set the record straight.
After many millennia, and in just 90 minutes, God (assisted by His devoted angels) answers some of the deepest questions that have plagued mankind since Creation.
"Delivering a new and improved set of Commandments, as transcribed by the man we might call the Moses de nos jours, David Javerbaum, God is really killing it up there.
How funny is the guy? He's Jon Stewart funny, plus Stephen Colbert funny." ~ The New York Times
Fun Home
By Jeanine Tesori, Lisa Kron, and Alison Bechdel
Directed by Eric Butler
Music Directed by Lenny McGuire
Choreographed by Denise Day
Performances:
Spring 2022, Location TBD
When her father dies unexpectedly, graphic novelist Alison dives deep into her past to tell the story of the volatile, brilliant, one-of-a-kind man whose temperament and secrets defined her family and her life.
Moving between past and present, Alison relives her unique childhood playing at the family's Bechdel Funeral Home, her growing understanding of her own sexuality, and the looming, unanswerable questions about her father's hidden desires.
Fun Home is a refreshingly honest, wholly original musical about seeing your parents through grown-up eyes.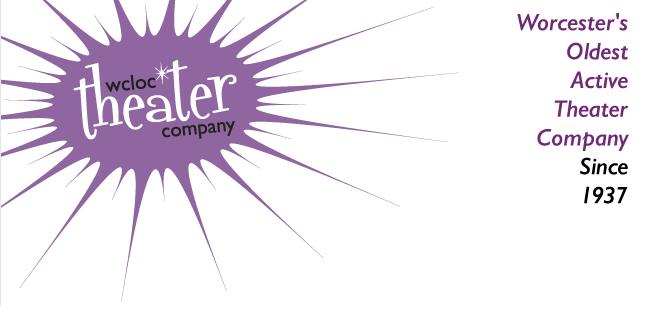 Subscribe Today!
See all four shows for only $75. And save $25 per subscription!
Subscriptions are on sale now.
Proof of vaccination and masks are required for all audience members in our Grandview Ave. Playhouse.
Support WCLOC's COVID Recovery
Founded in 1937, WCLOC Theater is Worcester's oldest active theater company. As a local, non-profit community theater, we depend on the generosity of our members, patrons, subscribers, and donors to help forward the mission of our organization to entertain, inform, and nurture local artists and audiences through the production of high quality, affordable musicals, plays, and children's educational workshops. A donation to WCLOC allows us to continue to keep tickets affordable for local audiences, helps us maintain and make necessary improvements to our Clubhouse, and supports a full season of memorable theater and educational opportunities.