Jakespeare Theatre Company
in collaboration with
ValleyCAST!
Presents
"WHITE RABBIT RED RABBIT"
Jakespeare Theatre Company goes live with the experimental "WHITE RABBIT RED RABBIT"
Written by Nassim Solemanpour
Performances:
March 3, 2023 through March 5, 2023
(Contact Box Office for Exact Times)
Performances to be held at the GB and Lexi Singh Performance Center, 60 Douglas Road, Whitinsville, MA.
Tickets discounted $10 for the first week of sales only, from December 5-11, then go up to $20 for General Admission, and $15 for teachers, military, and those under 18 or over 64.
TICKETS:
Available at www.JakespeareTC.com/rabbit beginning December 5, 2022.
Tickets will be sold at the door, but cash will not be accepted.
The play is presented by special arrangement with Boat Rock Entertainment.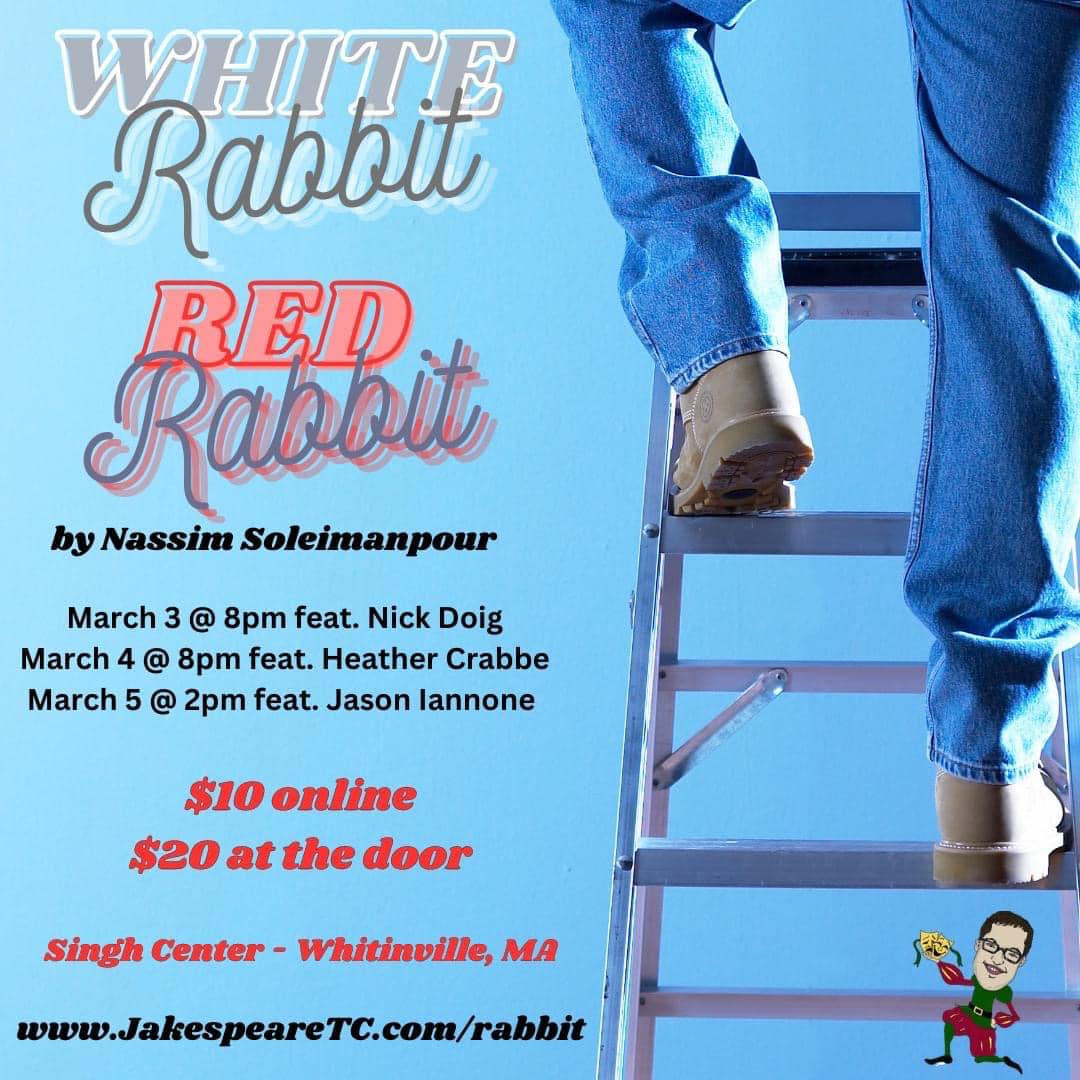 ABOUT THE SHOW
No rehearsals.
No director.
A different actor performs the never-before-seen script each night.
Forbidden to leave his country, playwright Nassim Soleimanpour distilled the experience of an entire generation in a wild, utterly original play.
"WHITE RABBIT RED RABBIT" is a work about contemporary Iran and of Nassim's generation.
A generation born amidst the hardship of the Iran-Iraq war.
A generation of computer-literate, well-informed young people who have never known an Iran other than the Islamic Republic.
Jakespeare Theatre Company of Marlborough, MA, in collaboration with ValleyCAST!, announces its first live stage show with the experimental, award-winning play, "WHITE RABBIT RED RABBIT" by Nassim Solemanpour.
Since its joint premiere in 2011 in Edinburgh and Summerworks festival, "WHITE RABBIT RED RABBIT" has been translated into more than 25 different languages and been performed over 2000 times by some of the biggest names in theatre and film including actors John Hurt, Whoopi Goldberg, Nathan Lane, Stephen Rea, Sinead Cusack, Marcus Brigstocke, Dominic West and film director Ken Loach.
Fringereview said of "WHITE RABBIT RED RABBIT," "A stunning piece of theatre, thought-provoking and morally unsettling."
The New York Times praised "WHITE RABBIT RED RABBIT" as, "A playful, enigmatic and haunting solo show."
Come be a part of a revolutionary and thrilling show unlike any other!
Kevin T. Baldwin is a member of the American Theatre Critics Association (ATCA)
@MetrmagReviews
@Theatre_Critics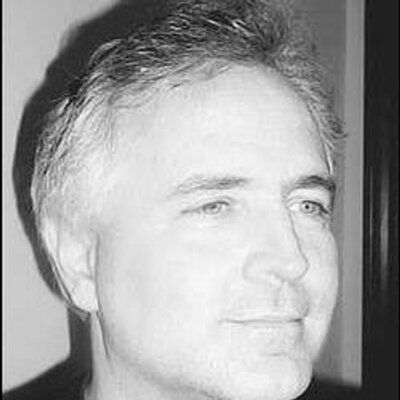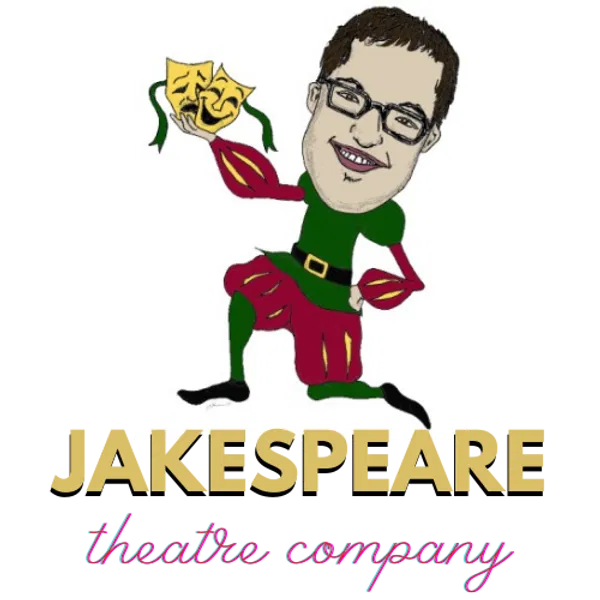 ABOUT JAKESPEARE THEATRE COMPANY
Marlborough, MA 01752
Phone # 508-656-0205