By Kevin T. Baldwin
METRMAG Reviewer
Contact: 774-242-6724
The Complex presents:
Urinetown the Musical!
by Mark Hollmann and Greg Kotis
Urinetown is a musical satire of the legal system, capitalism, social irresponsibility, populism, bureaucracy, corporate mismanagement, municipal politics and musical theatre itself! In a Gotham-like city, a terrible water shortage, caused by a 20-year drought, has led to a government-enforced ban on private toilets. The citizens must use public amenities, regulated by a single malevolent company that profits by charging admission for one of humanity's most basic needs. Amid the people, a hero decides that he's had enough and plans a revolution to lead them all to freedom! Inspired by the works of Bertolt Brecht and Kurt Weill, Urinetown is an irreverently humorous satire in which no one is safe from scrutiny.
Have you reserved your tickets?!
Only three chances to see this Tony Award-winning musical!
October 25 at 7:30PM,
October 26 at 7:30PM
October 27 at 2:00PM.
Make sure to reserve tickets for this hilarious satirical comedy!
Urinetown...it's not a dry comedy!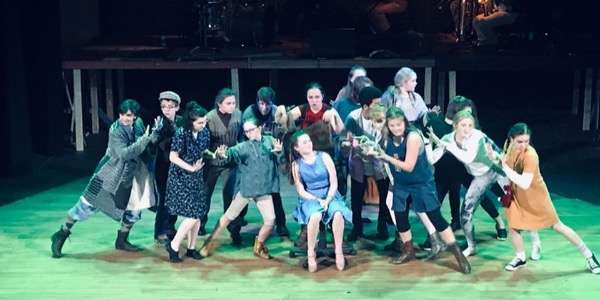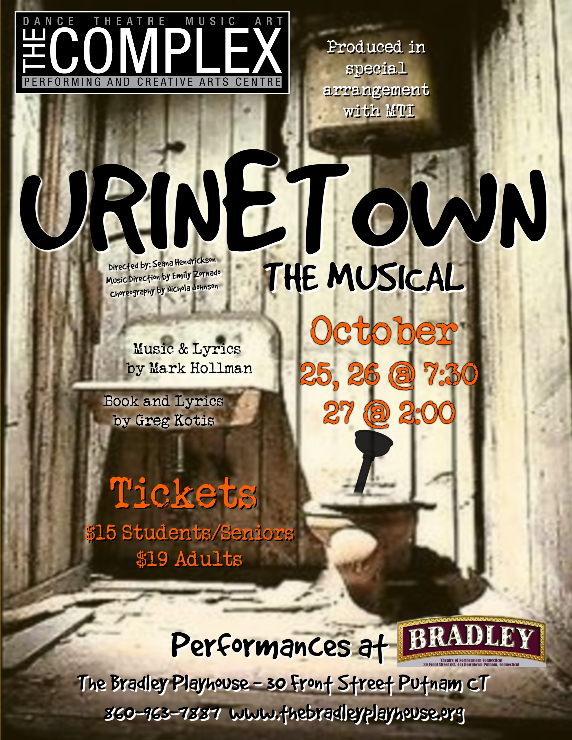 Toilet Paper Drive to Benefit the Access Agency!
Bring a roll of toilet paper to the performance and be entered to WIN a raffle basket!