The City Winery
Presents
An Afternoon with
Charles Laquidara & Matt Siegel
Live On-Stage Conversation
Boston's Morning Drive Legends Headline Event to Benefit
the Paul "Tank" Sferruzza Scholarship Fund
Supporting Boston Area College Students Studying Sports Broadcasting
September 9, 2023
Doors will open at 11:00am, Show from 12:00-2:00pm.
For tickets and information, visit citywinery.com/boston.
Phone # 617-933-8047
City Winery is located at 80 Beverly St, between Haymarket and North Station in Boston.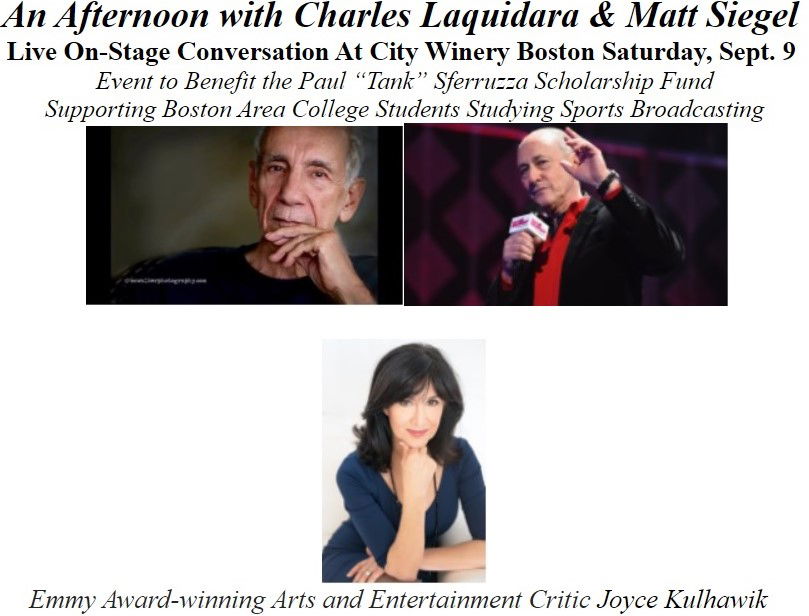 ABOUT THE SHOW
"AN AFTERNOON WITH CHARLES LAQUIDARA AND MATT SIEGEL" brings two legends of Boston radio together on Saturday September 9 at City Winery Boston.
This once-in-a-lifetime event will raise funds for the Paul "Tank" Sferruzza Scholarship Fund, which provides scholarships to Boston area students pursuing a career in broadcast journalism.
For nearly 40 years, LAQUIDARA and SIEGEL dominated morning drive radio Greater Boston, shaping the sound of radio nationwide.
These two radio legends will participate in a live on-stage conversation moderated by another Boston broadcast legend, JOYCE KULHAWIK, best known as the Emmy Award-winning arts and entertainment anchor for CBS-Boston (WBZ-TV), and now President of the Boston Theater Critics Association.
While she says her plan is "to set them loose and stay out of the way," event organizers hope that KULHAWIK will lend the same journalistic stature she brought to arts reporting to this unscripted (and uncensored) conversation with CHARLES and MATTY.
CHARLES LAQUIDARA's "Big Mattress" was an iconic production running for over 30 years on WBCN and WZLX-FM in Boston.
Along the way, his crazy cast of characters (Duane Ingalls Glasscock, The Cosmic Muffin, Billy West, and others) had legions of fans including a young Boston University student named Howard Stern.
MATT SIEGEL captained "Matty in the Morning" on Kiss-108, with his own cast of characters and personalities, all of which produced one of the most popular morning shows in the market for an astounding 40 years.
A two-time winner of radio's prestigious Marconi Award for "Personality of the Year," MATT SIEGEL, as well as LAQUIDARA and KULHAWIK are all members of the Massachusetts Broadcasting Hall of Fame.
The Paul "Tank" Sferruzza Scholarship Fund was created in memory of Boston sports reporter Paul "Tank" Sferruzza, sports director at both WBCN and WZLX.
It was his wish that after his passing, a scholarship in his name would be awarded to deserving Boston area students interested in sports broadcasting.
To purchase tickets and a complete schedule of upcoming shows and events at City Winery Boston visit citywinery.com/boston.
Kevin T. Baldwin is a member of the American Theatre Critics Association (ATCA)
@MetrmagReviews
@Theatre_Critics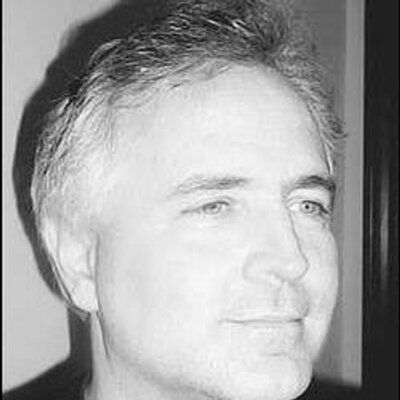 ABOUT THE CITY WINERY BOSTON
80 Beverly Street
Boston, MA 02114
617-933-8047
BOSTONCONCIERGE@CITYWINERY.COM