Sterling Community Theatre
presents
"Vanya, Sonia, Masha & Spike"
"Vanya, Sonia, Masha & Spike" A play in two acts. Presented by the Sterling Community Theatre, First Church, 6 Meetinghouse Hill Road, Sterling, MA. USA. Performances September 17, 18 at 7:30pm and 19 at 2:00pm. Tickets are $20 per General Admission. For all questions regarding tickets please send an email to scttickets@gmail.com.
Written by Christopher Durang
Directed by Christine Guertin
Produced by Katie Eressy
Cast Includes: Chuck Grigaitis, Laurie Penney, Robyn Spain, Nicole Lian, Peter Rezac, Emily Tornquist.
The laughs begin almost immediately as the Christopher Durang play unfolds the story of three quarreling siblings, making "Vanya, Sonia, Masha & Spike," a welcome treat as live in-house theatre resumes for Sterling Community Theatre.
Brother and sister Vanya (Chuck Grigaitis) and Sonia (Laurie Penney) live on a farm house in Buck's County, Pennsylvania.
The two live in the house of their late parents which was left to them and sister Masha (Nicole Lian).
Along the property is a cluster of 10 cherry trees, which Sonia refers to as an "orchard."
The siblings were named after characters from plays written by 19th century playwright Anton Chekov. Their parents were community theatre performers who very much admired the playwright.
Approaching the end of middle age with nothing to show for their existence, neither Vanya nor Sonia is employed, both are single, living in the house.
Vanya is an uninspired, un-ambitious gay playwright. Sonia is a spinster suffering from negative self-esteem.
The house and all of its expenses have been paid for years by Masha who made a "killing" as an actress in a series of "slasher" films. Individually and collectively, Durang's characters are so well developed the audience is immediately comfortable watching the events unfold, as if watching own family members deal with the various situations that take place.
Masha, with no advance warning, drops in for a visit bring along fellow actor and much younger "boy toy" Spike (Peter Rezac) and, while flaunting her success, informs her siblings her career is on the decline.
The aging actress can no longer afford the upkeep of the property and has decided to sell the house.
Housekeeper Cassandra (Robyn Spain) fancies herself a clairvoyant who has some unnerving accuracy in her latest predictions regarding the siblings as event unfold.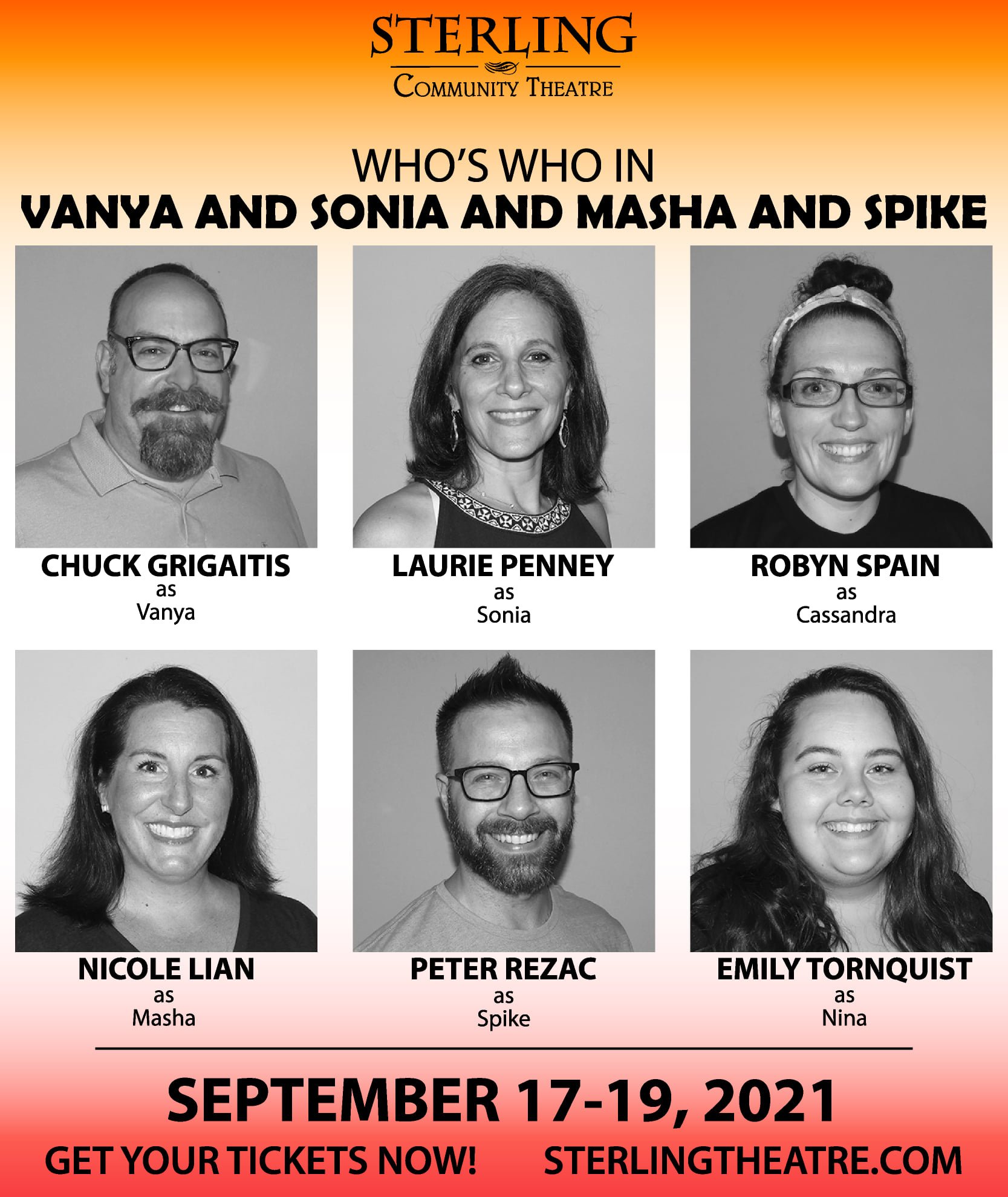 For more information about the show and on the theatre visit www.sterlingtheatre.com. All performances will be held in the Parish Hall of the First Church in Sterling, located at 6 Meetinghouse Hill Road, Sterling, MA.
The show runs approximately two and a half hours with one intermission.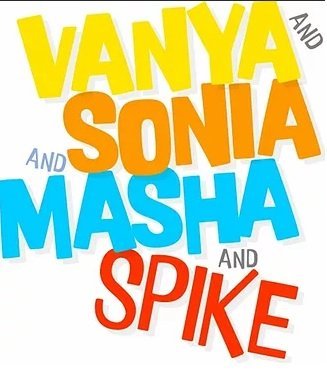 COVID 19 PROTOCOL
Air inside the Theatre is purified with surgically clean air.
Fully vaccinated cast, crew, and staff.
Seating capacity capped at 50%, meaning more space between theatre goers.
Masks required for all attendees

ABOUT STERLING COMMUNITY THEATRE
Sterling Community Theatre strives to provide an outreach of fellowship and cultural enrichment, centered on family and community, by facilitating high quality theatre arts experiences within the greater Sterling community. We seek to cultivate an appreciation of the performing arts by offering live performances, educating through experience, participating in community activities, and through cooperation with other local performing arts groups and The First Church of Sterling.
The Theatre strives to offer a range of challenging, creative opportunities that inspire and allow people of all ages and backgrounds to participate in productions, whether on stage or behind the scenes. Every year we aim to experience growth by expanding participation, encouraging volunteering, and increasing our audience and involvement within the community.