(Cover Photo: The CAST of "Steel Magnolias" to be presented at New Players Theatre Guild, 15 Rollstone Street, Fitchburg, MA. Photo Courtesy of Valerie Schillawski, NPTG)
New Players Theatre Guild
presents
"STEEL MAGNOLIAS"
Written by Robert Harling.
Directed by Michael Knight.

Cast Includes: Hadley Crane, Debbie Richardson Moylan, Bethany Johnson, Cherry Lynn Zinger, Delia Wood, Jen Knight
15 Rollstone St, Fitchburg, MA 01420

Performances:
September 24, 25 & October 1 & 2, 2021 at 7:30pm
and
September 26 & October 1, 2021 at 2:00pm
Tickets $20 each (General Admission)
http://www.nptg.org/tickets.html
As auditions resumed for many area theatre companies, New Players Theatre Guild director Michael Knight was looking forward to a good size turnout for NPTG's first post-pandemic production, "Steel Magnolias", to premiere in Fitchburg beginning next week.
"I was hoping for 1000 actresses but had about 20 audition," Knight says. "Still a good size pool to choose from."
According to Knight, the cast and crew were all primed and ready to go. Then, from the outset of rehearsals, certain realities impacted their progress.
"Everyone was eager to get started, but they all had vacations planned as they were finally allowed out (as COVID travel restrictions began to be lifted), which caused many rehearsals to have one or two missing performers," recalls Knight. "I called in one auditioner to be our 'understudy' (filling in for person or persons absent from a rehearsal), until we had full capacity."
Adhering to COVID-19 protocols, cast and stage manager were all vaccinated and, therefore, according to Knight, didn't require rehearsal masking.
But certain precautionary measures were initiated before rehearsals had even begun.
"I asked New Players to decide on things to post on the website and the Facebook posts before the auditions," says Knight who adds that (while recommended COVID-19 practices should be adhered to), no stage director hired by a theatre company should also be required to act as that group's primary "health and safety expert."
"Once crew started coming in regularly for costumes and sound, hair techniques backstage and onstage, there was a wish for masks in green rooms and dressing rooms, which we honored."
During the performances at the Rollstone Street NPTG building, the audience will be asked to stay masked and minimize moving around during intermission.
The two-act story by Robert Harling, first produced in the late 1980s and quickly adapted into the now-iconic film, takes place in a northwestern Louisiana community. Knight describes his interpretation of the material as Harling intended.
"The tragedy of hearing his nephew call a someone else 'Mama' drove Harling to writing, but he basically finished law school so he was always able to explore ideas and create convincing arguments," Knight says. "If he didn't come from hilarious genetics and upbringing, 'Steel Magnolias' would end like 'King Lear' ("Howl! Howl! Howl!"). So during the previews, when the audience was laughing from the third or fourth line on, he (Harling) found out that he wrote his pain into a comedy. Then the audience found out that the play really wasn't going to let them off that easy."
True – as the story unfolds, much of the true-to-life, moment-to-moment personality interactions come across as genuine, occasionally balancing (or maybe even "un-balancing" at points) the drama…and tragedy…with the comedy.
Predominantly set at an "in-home beauty parlor" where the characters regularly gather in between facing daily challenges, the actresses encompassing the "Steel Magnolias" company are some of the finest actresses in the area and, as praised by Knight, helped the director adhere to the nuance of the text.
Cherry Lynn Zinger (Clairee) and Hadley Crane (Shelby) have appeared in other productions of "Steel Magnolias" before and, as Knight points out, helped the company "avoid danger zones."
"Hadley championed a pristine interpretation of the text and, happily, they were quickly off book (but from experience I know Cherry would have done that in any case)," Knight says.
Deb Moylan (Truvy), according to Knight, is "always funny, and for this role she gets to bring with her the spirituality from her day job as Lead Pastor."
Playing Truvy's mother (M'Lynn) is actress Jen Knight who, says Knight, completely immersed herself into the role.
"When she's finished there won't be a dry 'seat' in the house," humorously proclaims Knight proudly as he alludes to a line from the musical "City of Angels" (as in the melodramatic "ten thousand violins" emoting from "Alaura's Theme").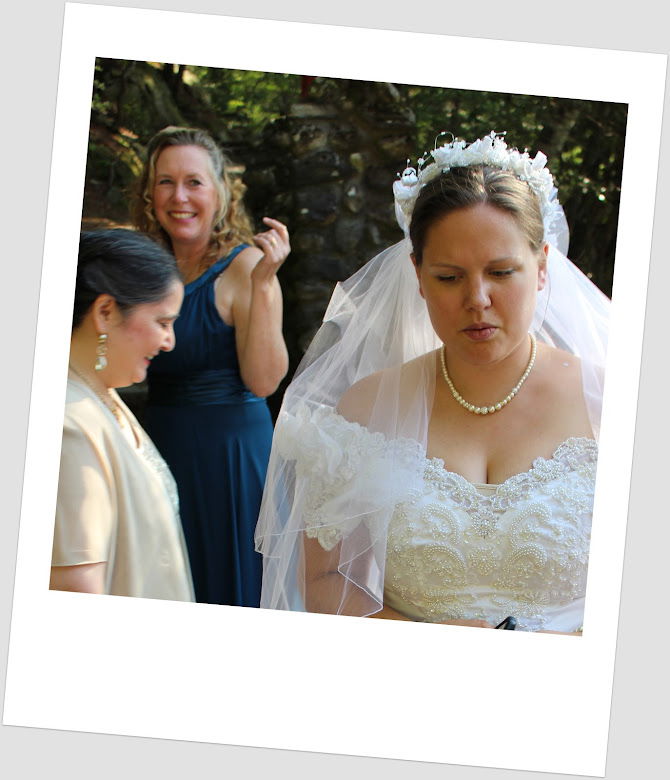 (Cherry Zinger, Deb Moylan and Hadley Crane from New Player Theatre Guild's "Steel Magnolias". Photo Courtesy of Valerie Schillawski, NPTG)
Rounding out the cast are: Bethany Johnson (Ouiser) who, says Knight, "is hilarious, and eager to try a fresh take, when the part is so easy to get laughs without trying" and Delia Woods as "Annelle" who, Knight says, stepped into the role "late in the process."
"Delia stepped in late, but still is successful in creating a fun character who's spiritual growth focuses the show," Knight says.
Directing the show presented some unique personal obstacles to Knight, as well.
"My challenge was quarantining with 'Steel Magnolias' for a year before I could cast it," says Knight. "So, I walked into the rehearsals with a 'monster' in my head that I thought was GENIUS, and then had to take Mr. Myagi-like clippers to that bonsai tree production the size of a hedge."
Knight praises his cast "to the ends of the earth" for being patient as the director threw a thousand ideas at them and, through the course of his collaboration with the cast, Knight ultimately realized that none of his ideas were truly collaborative ideas.
"The cast took those (ideas) they could see as having merit and very calmly asked me to look at it from their side of the stage," Knight recalls. "I think I grew the most as a director in the last three months than I did in the last 10 years. I started delegating everything to my awesome collaborators."
Knight's NPTG collaborators include the show's veteran producers Bill McGrath and Nancy King, Samantha Ambrose (Sound Effects and Music), Stage Manager David Vaillette, David Allen Prescott (Set), Valerie Schillawski (Costumes), Steve Christofono (Hair and Consulting) and Kristen Richford for, as Knight describes, "Everything from set, props and stepping in to read."
With so many people still facing their own daily challenges (both COVID related and non, or even new or ongoing), for some a return to live in-house theatre performances may be just like a pleasant trip to see old friends at the neighborhood barbershop or beauty parlor.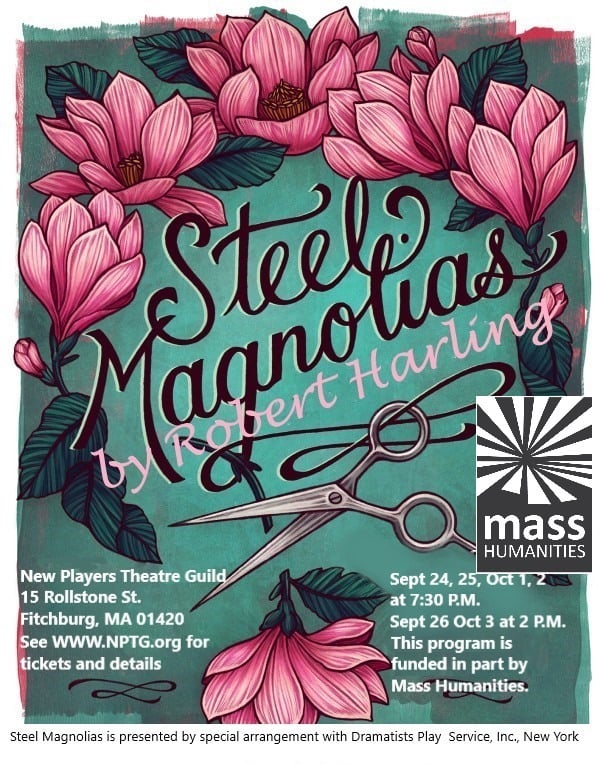 Synopsis:
Truvy Jones runs a successful beauty salon in Chinquapin, Louisiana, where all the ladies in the neighborhood have a standing Saturday appointment.
Along with her anxious and eager assistant, Annelle, Truvy styles the hair of many of the women about town: Clairee, Ouiser, M'Lynn and her daughter Shelby.
Shelby's engagement is the talk of the town, but the joy and excitement of her wedding quickly turn to concern as she faces a risky pregnancy and a myriad of health complications.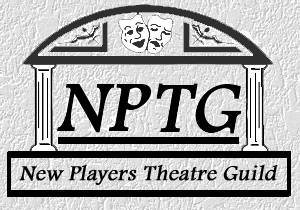 ABOUT NEW PLAYERS THEATRE GUILD
New Players Theatre Guild's goal is to foster and promote an active interest in community theater. It is a not-for-profit organization dedicated to encouraging people of all ages to participate in the joy of creating quality theater for the Montachusett area audiences. NPTG presents small to medium-scale musical productions and musical reviews for the public as well as straight plays. New Players Theatre Guild was founded in 1975 and varies in membership size, but has, at times grown to a membership of over 120 people. The group is managed by a Board of Directors, elected yearly by the membership, as well as several committees that carry out the various activities of the organization.
15 Rollstone St, Fitchburg, MA.

(978) 345-6570